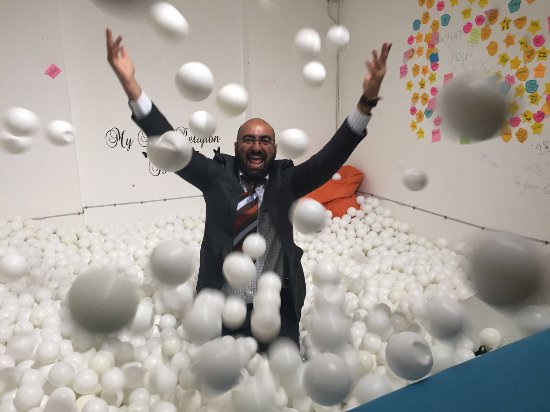 Copenhagen becomes the site of the world's first ever "Museum of Happiness"
There are a lot of words that describe the year 2020, but "happiness" is probably not one of them. The wave of the Coronavirus pandemic came with a lot of tension, fear, anxiety, death, and restrictions. The year also saw the rise of many societal, security, and political issues that further aggravated the pain and bad ambience that had enveloped the world. Even though the situation is getting a lot better than it used to be, the year 2020 is still not a year to be remembered for jolly and merry.
Denmark is often regarded as one of the happiest countries in the world, so it shouldn't really come as a surprise that Copenhagen, capital of Denmark is home to the world's first ever museum of happiness. The opening of this grand museum established by The Happiness Research Institute was not so grand- it was done as a low-key thing most likely in accordance with social distancing regulations in July. 
The institute lives to carry out findings about positive mental health and quality of life, and the museum is just a piece of their jigsaw.
"Our hope is guests will leave a little wiser, a little happier, and a little more motivated to make the world a better place," says Meik Wiking, CEO of The Happiness Research Institute. "We think Denmark is an obvious home for a museum that focuses on how we create a better framework for good lives."
Happiness is an abstract, subjective, and quite complex feeling, which makes it difficult to represent in a glass case. However, the museum's eight rooms does the trick by using interactive pieces that explore happiness from various angles and in different contexts. This covers a wide range of perspectives that satisfies the criteria for which the site was created- to make people happy and feel better about themselves. 
The Politics of Happiness room takes a deep dive into the misconception of an inseparable connection between wealth and happiness, with a speech from John F. Kennedy playing a pivotal role in that- while the Happiness Around the World room is covered in scribbles of happy memories of visitors.
Sometimes, the pieces take a bold approach by asking sensitive emotional and ethical questions. "Can you and would you buy happiness?" "And would you actually return a lost wallet you found on the floor?" These questions have a way of making people reflect on their inner selves, and even discover aspects that they didn't even know existed before. At the end of the day, people feel better about themselves, and feel more in control of their situations and actions. 
Other rooms in this one-of-a-kind museum include the science, history, and geography of happiness, which "retrofits" everything happy and exciting about these disciplines including emotionally intelligent AI and a world map displaying the world's happiest countries by rank.
Just like every other establishment in the world, the museum has a very strict Covid-19 protocol, so only 50 guests are allowed to be in the museum at once.
Tony the Plant Man Grows Very Expensive Plants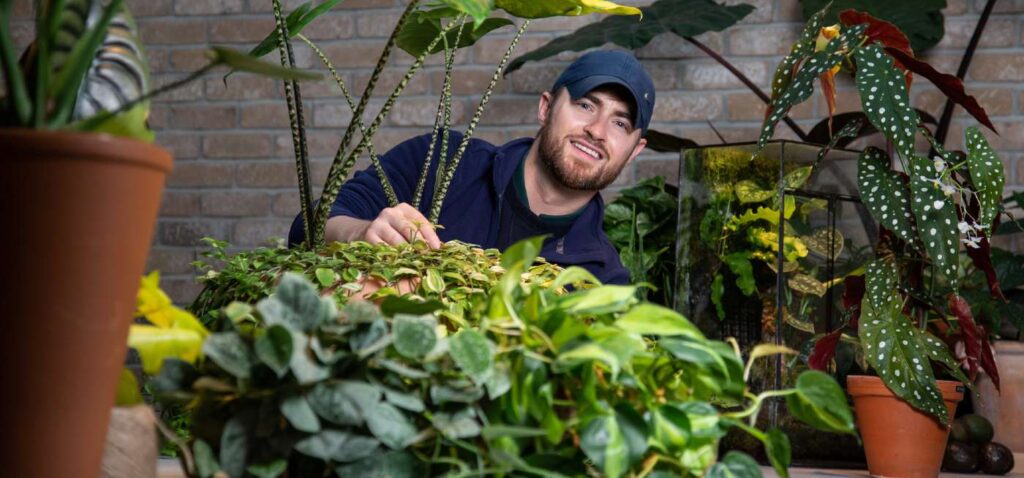 A Briton has quietly created his own Garden of Eden in his home, including one plant that is so rare, it could easily command almost $16,000 for one leaf. The botanist extraordinaire is a fellow named Tony Le-Britton.
Tony is, like many geniuses, a bit odd and extremely dedicated to his work. He's so committed to plants and growing them, an entire room of his home is an indoor jungle, complete with a personal greenhouse and environment control to help support the kind of plants he is able to bring to full fruition. Tony's collection, however, isn't the typical plant collection one gets from seeds at the local hardware store or plant farm. His focus is on growing some of the world's most uncommon and rare plants altogether. In fact, some of his flora are so rare, plant scientists and researchers around the world would love to spend a day with Tony simply examining his plants. He even has some plants that the scientific folks thought was completely gone and no longer alive, i.e. extinct.
Plant-growing, however, was not Tony's only career. As it turns out, he's quite adept as a photographer as well, having enjoyed a professional career producing images of hair and beauty. However, given how much his plants are in demand now, it's pretty clear his plants will also take care of him too financially. Just the leaves alone versus the entire plant has the financial capacity to provide him a living income.
The most valuable plant that Tony has in his greenhouse is known as a Rhaphidophora Tetrasperma Variegata. This particular plant is different version from a far more common plant that could be bought anywhere. Because it is a genetic mutation, an anomaly that has occurred due to a genetic change that occurred at the DNA level, it is extremely rare and practically impossible to find elsewhere. As a result, even samples of the plant are in high demand for collection or study or both. At the time of the interview, Tony had three orders on standby for just a leaf with a hefty price tag of $12,000 British Pounds. Of course, just taking leaves off the plant willy-nilly could kill it. So he has a waiting list, and the plant is literally growing money for him.
The above said, Tony has other plants in his stable as well. He is also a cultivator of an extremely rare Monastera sp Bolivia, a plant that has no complete documentation from a research or botany perspective. Tony was lucky enough to score a small stem, and he's since been able to grow the plant to a tremendous size. The size and robust nature of the plant is so unique, Tony's is constantly getting request for photographs of the plant for reference.
Another flora sample that was generally thought to be extinct in the wild is the Begonia Chloristica. Again, finding one with a collector in Europe, Tony was able to get another sample and grow is own version in his personal greenhouse in England.
The plant-growing interest, zeal, skill and hobby came from his grandparents, according to Tony. As a boy, they would spend a lot of time in the grandparents' garden. When they didn't have their hands in the soil, the boy and his grandmother would watch "Gardener's World" on the TV.
In short, Tony is a working plant genius. He's learned his skill and expertise in practice, trial and error, and 25 years of hands-on work. And, one notable trick is that he doesn't over-care his plants. In fact, many times, he lets the plants take care of themselves, which in fact allows them to grow stronger and self-sufficient to an extent. After all, Tony still controls and maintains the greenhouse with temperature, humidity and the light levels.
Most importantly, however, Tony enjoys what he does, which also makes a huge difference in his success. He has created an amazing collection of flora that nobody else would otherwise know exists, and it's his achievement.