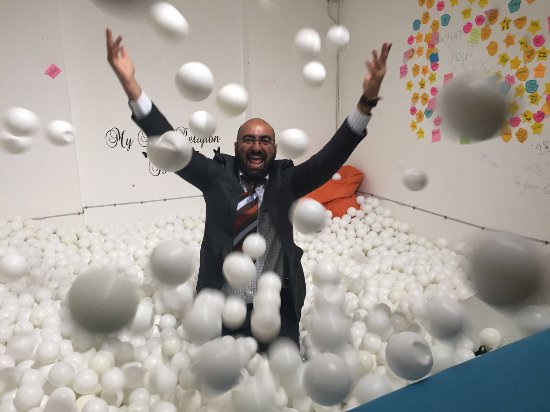 Copenhagen becomes the site of the world's first ever "Museum of Happiness"
There are a lot of words that describe the year 2020, but "happiness" is probably not one of them. The wave of the Coronavirus pandemic came with a lot of tension, fear, anxiety, death, and restrictions. The year also saw the rise of many societal, security, and political issues that further aggravated the pain and bad ambience that had enveloped the world. Even though the situation is getting a lot better than it used to be, the year 2020 is still not a year to be remembered for jolly and merry.
Denmark is often regarded as one of the happiest countries in the world, so it shouldn't really come as a surprise that Copenhagen, capital of Denmark is home to the world's first ever museum of happiness. The opening of this grand museum established by The Happiness Research Institute was not so grand- it was done as a low-key thing most likely in accordance with social distancing regulations in July. 
The institute lives to carry out findings about positive mental health and quality of life, and the museum is just a piece of their jigsaw.
"Our hope is guests will leave a little wiser, a little happier, and a little more motivated to make the world a better place," says Meik Wiking, CEO of The Happiness Research Institute. "We think Denmark is an obvious home for a museum that focuses on how we create a better framework for good lives."
Happiness is an abstract, subjective, and quite complex feeling, which makes it difficult to represent in a glass case. However, the museum's eight rooms does the trick by using interactive pieces that explore happiness from various angles and in different contexts. This covers a wide range of perspectives that satisfies the criteria for which the site was created- to make people happy and feel better about themselves. 
The Politics of Happiness room takes a deep dive into the misconception of an inseparable connection between wealth and happiness, with a speech from John F. Kennedy playing a pivotal role in that- while the Happiness Around the World room is covered in scribbles of happy memories of visitors.
Sometimes, the pieces take a bold approach by asking sensitive emotional and ethical questions. "Can you and would you buy happiness?" "And would you actually return a lost wallet you found on the floor?" These questions have a way of making people reflect on their inner selves, and even discover aspects that they didn't even know existed before. At the end of the day, people feel better about themselves, and feel more in control of their situations and actions. 
Other rooms in this one-of-a-kind museum include the science, history, and geography of happiness, which "retrofits" everything happy and exciting about these disciplines including emotionally intelligent AI and a world map displaying the world's happiest countries by rank.
Just like every other establishment in the world, the museum has a very strict Covid-19 protocol, so only 50 guests are allowed to be in the museum at once.
Newly Discovered Flower Blooms Atop One of the World's RAREST Trees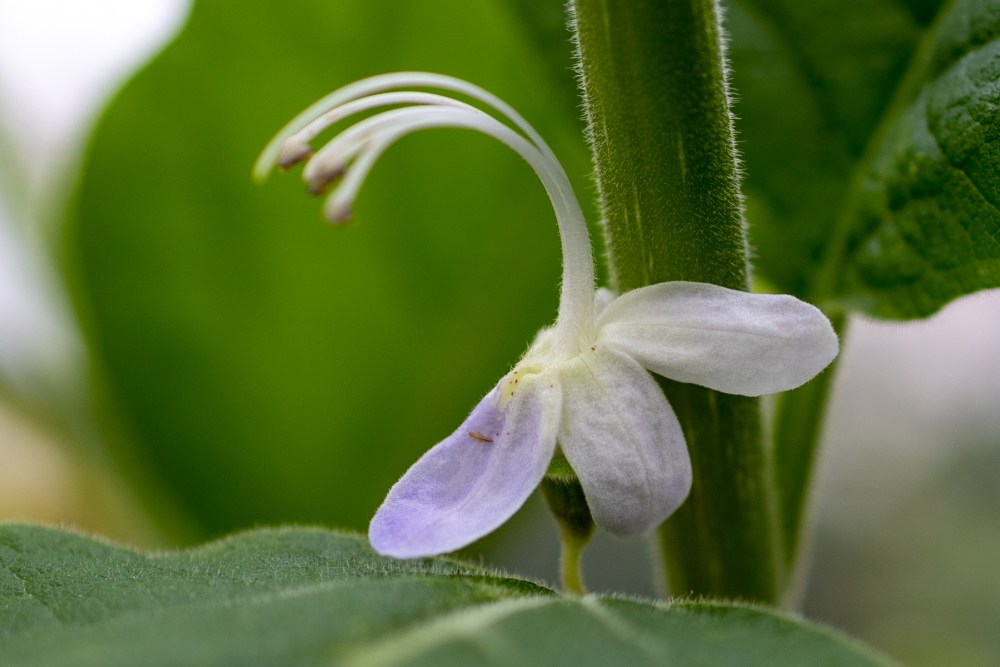 The Missouri Botanical Garden in St. Louis is known by locals for the intense work performed by the experts inside. When a small purple-and-white flower began to grow within their greenhouse, the team of experts at the Missouri Botanical Garden were confused. From their perspective, they were seeing something brand new – a completely fresh discovery.
Discovery on May 3rd
Justin Lee is a senior horticulturist at the Missouri Botanical Garden, and he was performing regular work on a Karomia Gigas sapling in the greenhouse when he first stumbled upon the rare purple-and-white flower. The Karomia Gigas is a tree from Africa with close relations to the mint plant. An endangered tree species in Africa, Justin was confused by the flower that had grown nearly an inch in length atop the tree.
Lee says of his discovery, "It's a bit odd for a mint flower. It seems flipped inside out."
The flower measured an inch in length with a strong halo of purple petals, sloping gently downward toward white stamens bearing pollen. According to Lee, the mint family likes to put out tube-styled flowers in an attempt to attract bees, butterflies, and moths. Lee also suggests that the tree can self-pollinate if necessary.
As the discovery made headlines around the city, the researchers at Missouri's Botanical Garden are preparing for more blooms in the future. Research has suggested that more Karomia Gigas flowers will grow at the greenhouse and it is then that their scientific research will really begin. Lee and his team are focused on successfully cultivating cross-pollination, thus improving the survivability of the plant in the world. At the time of this writing, only about two dozen of the Karomia Gigas trees can be found in the wilds throughout Tanzania.
The Wilds of Tanzania
At the time of this writing, the Karomia Gigas is considered so rare as to not even have a local Tanzanian nickname, nor is there an English one. What little is broadly known about the Karomia is that it can grow in straight stretches for up to 80 feet, limiting branch exposure until nearly halfway to its final height. As a result of its odd, stick-like growth, finding these unseen flower blooms has been harder than you might anticipate!
Roy Gereau is a program director for Tanzania at the Missouri Botanical Garden. Surprised but not shocked by the flower, Gereau was quick to admit that the bloom was new. Gereau said of the rare flower, "There certainly is no record of the flowers in scientific literature."
More important than discovering the flower, researchers in Missouri believe that they can maintain the health of the newly bloomed petals to prevent them from disappearing. Andrew Wyatt is the VP of Horticulture at the Missouri Botanical Garden, and he said, "We can make sure the species doesn't go extinct."
It has been a challenge to grow the plant in Missouri, as has been repeated by researchers at the facility. Seeds had been collected in 2018 from a series of Tanzanian field expeditions. These seeds were shipped to St. Louis where only around 100 were thought to be viable. To make things even more difficult, it was a task to match Tanzanian growing conditions within greenhouses in Missouri.
Despite the challenges that they had to face, it looks like the Karomia is finding solid footing within St. Louis. With some momentum and optimism on their side, what's next?
Andrew Wyatt said of the rare blooming flower and of his own future, "We were debating whether it would even flower in our careers."