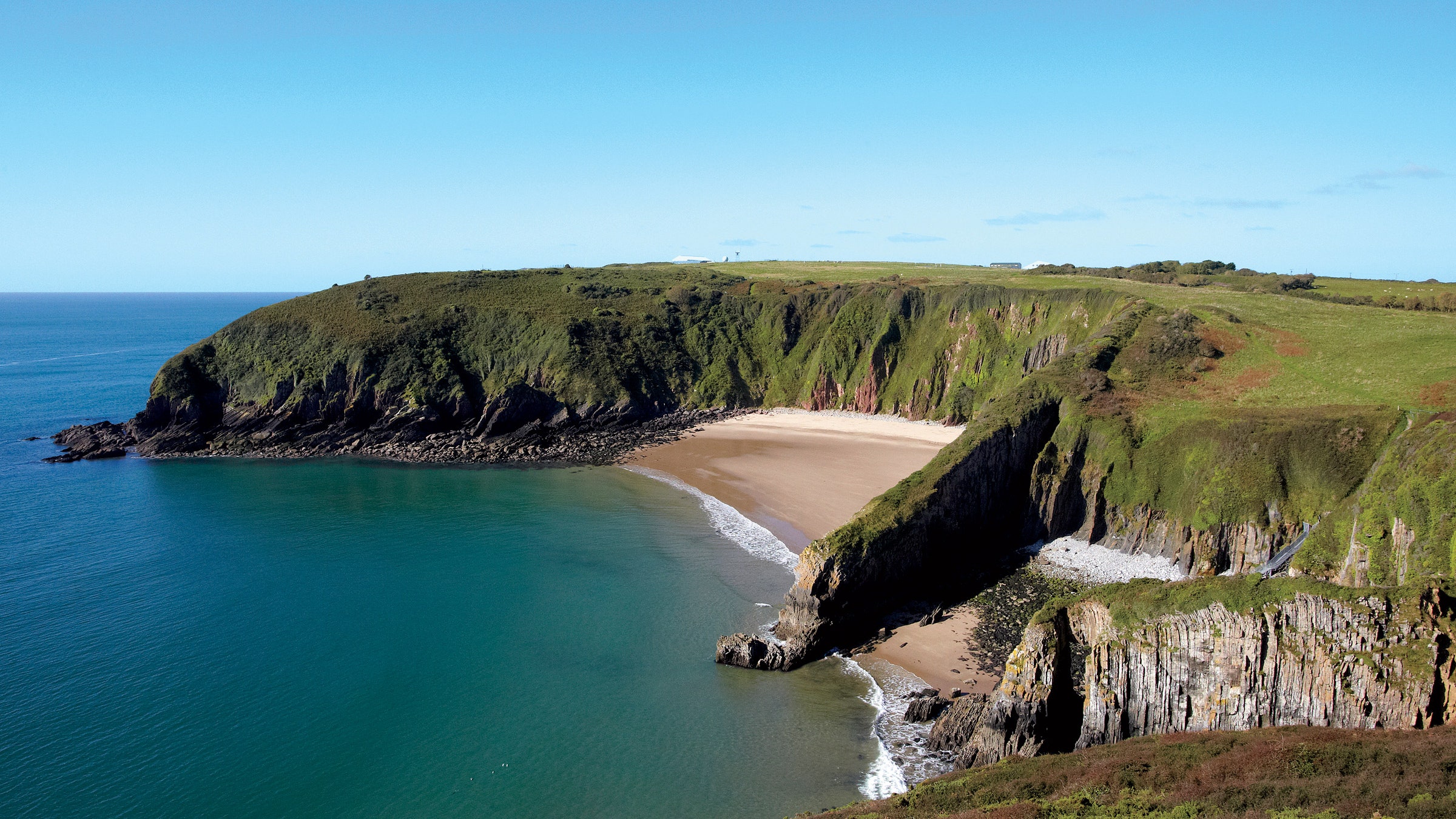 Connecting Wales: How 'Hiraeth' Has Become More Than an Untranslatable Word
A glimpse of your home country. Maybe the color of its flag. A building you grew up in, a street you visited as a child. Each memory can create an instant connection with something deep in our souls. A feeling, an utterance, or the clenching of our heart can all recall days from our past. More than nostalgia, more than yearning, more than heartache, these feelings for the people of Wales have been distilled into a single phrase: hiraeth.
Not a word pulled from your favorite Lord of the Rings book, hiraeth is something much more complex, much deeper, and far more nuanced. Likened to the English reference to nostalgia, or the feelings of saudade in Portuguese, hiraeth is similar yet dissimilar to all of the feelings that we have since mentioned. For the Welsh, hiraeth is more than a phrase, more than a word, and more than a feeling.
Exploring Feelings of Hiraeth With People Who Experience It
By this point in our conversation, you are either all-in on the idea of hiraeth or you've simply glossed over the concept. For people who have experienced those pangs of nostalgia and golden memories of years gone by, the feeling can almost be translated. Marian Brosschot is a Welsh language officer working in the city of Trelew, Patagonia. Marian has spoken extensively on the subject of hiraeth throughout their work stating, "It's a kind of longing for a person, place, or time that you can't get back to… a kind of unattainable longing."
The word hiraeth is formed out of two roots, "hir" meaning longand "aeth" meaning grief or sorrow. Due to the extensive nature of the term and how complex the feelings are that it is meant to convey, a one-to-one translation has been deemed all but impossible by Sioned Davies, a Professor Emeritus at the School of Welsh at Cardiff University. Davies would go on to explain that the depth of cultural importance was beyond the scope of a traditional translation.
The word 'hiraeth' isn't something new to Wales or Welsh individuals traveling abroad. The word is connected with deep pain and is consistently found in some of the earliest poems throughout the region. Referred to as the Hen Penillion, early Welsh poems plead after their purpose by targeting 'cruel hiraeth' that weakens their heart, imbues them with grief, and feels them with a sense of purpose. For however dark this description sounds, poets of the age also imbued hiraeth with a sense of revival, inspired by the romantic period of Welsh culture in the 19th Century.
Hiraeth and the Importance of Back Immigration
More than just a term calling back to days of poems long gone, hiraeth is an important concept to the cultural identity of emigrants, a point emboldened by the work of Bill Jones, professor and specialist of Welsh Modern History. Jones work focuses largely on emigration throughout the 19th century, and it is through this work that hiraeth has gained some further understanding.
Through Jones work as a professor of Welsh Modern History he has uncovered emigrant guidebooks that detail their experiences of hiraeth for not just the country of Wales, but the people, places, and landscapes that they are leaving behind. Jones would use this to potentially argue for an explanation as to why Wales has such a high percentage of 'back migration', leading to emigrants returning from abroad for the comforts of home.
As more people learn of the importance of hiraeth, the sentiment itself is enjoying a continued revival. For readers from Wales, does hiraeth ever beckon you'?

Lowest 48 States See Proliferation in Bald Eagle Population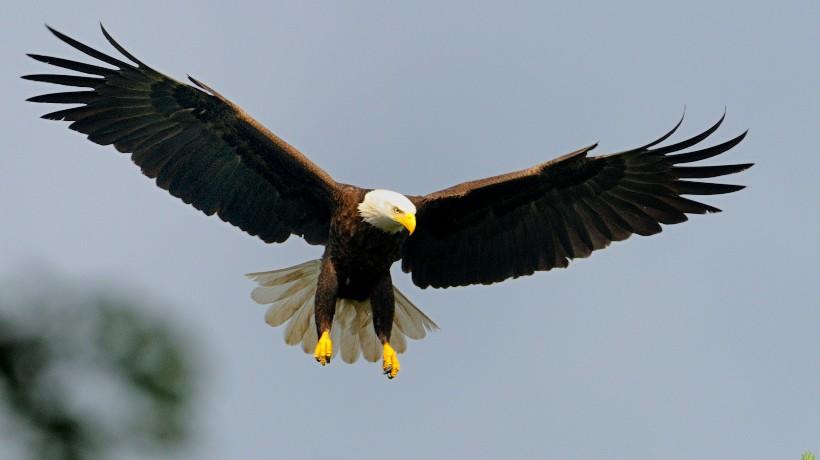 The bald eagle is a symbol of independence, courage, and strength in the United States. Who'd have guessed that a bird of such importance was on the brink of extinction just a few years ago?
Bald eagles have three or four times the vision of humans. They can fly up to 35 miles per hour and dive for prey at even higher speeds.
The bald eagle's name comes from the Old English word balde, that demonstrates white; the eagle's white head contrasts with its dark body, giving it the appearance of being bald. In the wild, the bald eagle survives for 20 to 30 years.
According to government scientists, the volume of American bald eagles has grown exponentially by about four times the 2009 number, now at a high of over 300,000 birds currently flying over forty-eight states.
The United States Fish and Wildlife Service announced that bald eagles, a national icon that was once on the verge of extinction, have soared in recent years, with over 71,400 breeding pairs and an estimated 316,700 individual birds.
Interior Secretary Deb Haaland praised the eagle's comeback in her first public appearance since taking office recently, noting that the magnificent bird with its white head has been deemed as sacred to Native American tribes and the country as a whole for eons.
The strong recovery of this beloved bird allows everyone to recollect the country's collective resilience, in addition to the value of being responsible guardians of the lands and waters that unite us, said Haaland, the first Native American Cabinet secretary.
In 1963, the number of documented breeding pairs of bald eagles in the lower 48 states reached a record low of over four hundred.
The bald eagle population has continued to expand through decades of protection, including the banning of the pesticide DDT.
They have also been included on the list of endangered species in more than forty states. In 2007, the bald eagle was delisted as an at-risk or endangered species.
The bald eagle community is thriving, according to Haaland, who described the bird's recovery as a "success story" that "testifies to the enduring value of the work of Interior Department researchers and conservationists."
This work would not have been possible without numbers of individuals accumulating and evaluating many years of scientific data… precisely estimating the population of bald eagles in the United States.
The bald eagle's birthday is also an excellent time to remember the Endangered Species Act, which is a critical tool in the fight to save America's wildlife, according to Haaland. The landmark 1973 law is necessary to counter the extinction of species like the bald eagle and American bison, he says.
According to Haaland, her unit would investigate measures taken by the Trump regime to weaken core aspects of the threatened species law, reiterating a promise made by President Joe Biden.
She didn't go into detail, but environmentalists and Democratic lawmakers have chastised the Trump administration for a number of decisions, including decreasing vital territory needed by the northern spotted owl and removing gray wolf safeguards.
The bald eagle is a raptor (bird of prey) that are located at the food chain's helm. It captures prey by darting over broad landscape or water with its sharply curved talons. It also absorbs the dead animals' bodies (carrion).
Eagles are carnivores (mmeat-eaters who hunt throughout the daytime (diurnal) from a high perch. Older eagles have a small range of hunters. Small bald eagles are preyed upon by owls. Fish, small rodents, snakes, as well as other birds are among their favorite foods.