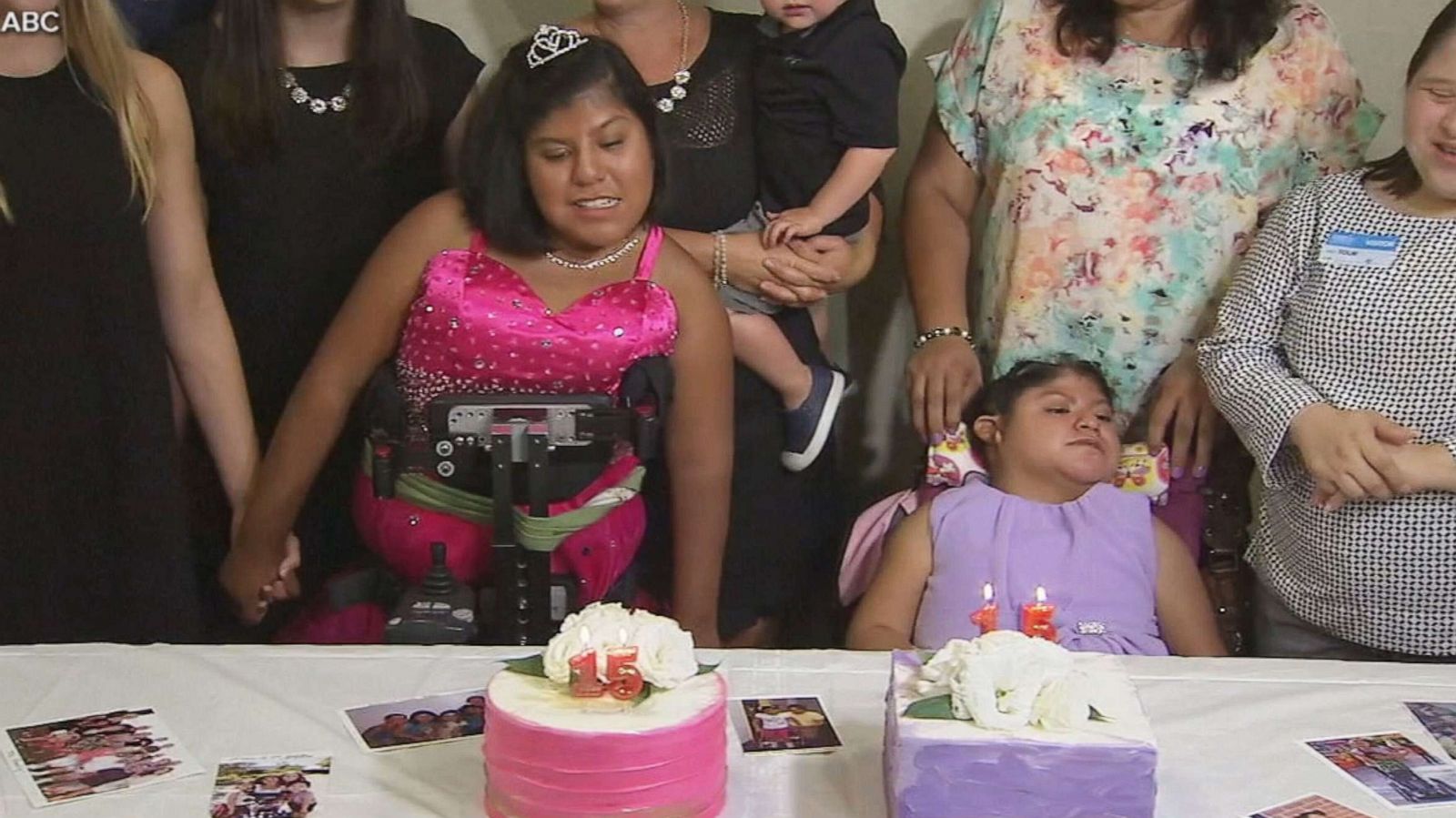 Conjoined Twins Beat the Odds at 21
Conjoined twins have happened erratically in history. However, when they are separated surgically, most have lost at least one twin, and many times both have passed soon after. As a result, many families have just helped such children survive as-is. However, for two twins born in 2001, the story was going to be a bit different.
Josie Hull and her twin, Teresa Cajas, were born in mid-2001 in Guatamala, joined together at the head. As it turns out, in 2022, they have reached the age of 21, something many doctors and experts did not expect, especially when it was decided they would be separated physically. And even though that surgery ended up being a success, the sisters are bonded even tighter now.
Josie is the more developed of the two. Teresa, unfortunately, is unable to walk or communicate, but she does have comprehension and can hear. Over the years, the twins have developed a keen ability to communicate using their eyes as well.
After being born, the challenge of the conjoined twins was taken on, and the family and kids were relocated to Los Angeles for expert doctors to initiate and complete the physical separation of the twins. The surgery took a whopping 23 hours to complete, and the news of it and success made headlines around the world. After that, however, the twins slipped into anonymity.
The twins traveled back to Guatamala after recovering, but things went south. Both of the girls came down with unique infections in the brain due to being exposed in surgery. Normally, the brain is protected and sealed with a blood barrier that biologically stops infection from ever reaching it. Teresa had to be brought back to Los Angeles for 24/7 care, and Josie herself had ongoing seizures and related problems.
Despite the challenges, the girls kept on and survived. However, the parents realized the only real practical chance the twins had was to live in the U.S. to have access to the medical system. As a result, they were adopted by U.S. hosts and stayed in contact with their birth parents who had to stay in Guatamala.
Since those first rough years, both girls have grown and made it through high school. The two now live apart, with Josie functioning on her own but only 30 minutes from her sister physically. The memories of their early years are foggy, barely detailed in Josie's mind, but she gets the details repeated again and again from her mother. As she digests the whole event now as an adult, it shocks her at times.
Despite the challenges, Josie still has a natural connection with her sister. It's seen every time Josie is able to elicit responses from her sister that Teresa otherwise wouldn't do with others. Doctors are amazed as well. As a group, they didn't expect the twins to live as long as they did, especially when the brain infections set in. It took a community to make the twins' success a reality, both with medical experts and family supporters.
Josie has a career now, helping decorate and design pediatric hospital rooms, but she lives for her sister, Teresa, as well. And, when Josie has a moment, she focuses on her second primary goal, to be happy.
A Teen's Inspiring Journey to Morehouse College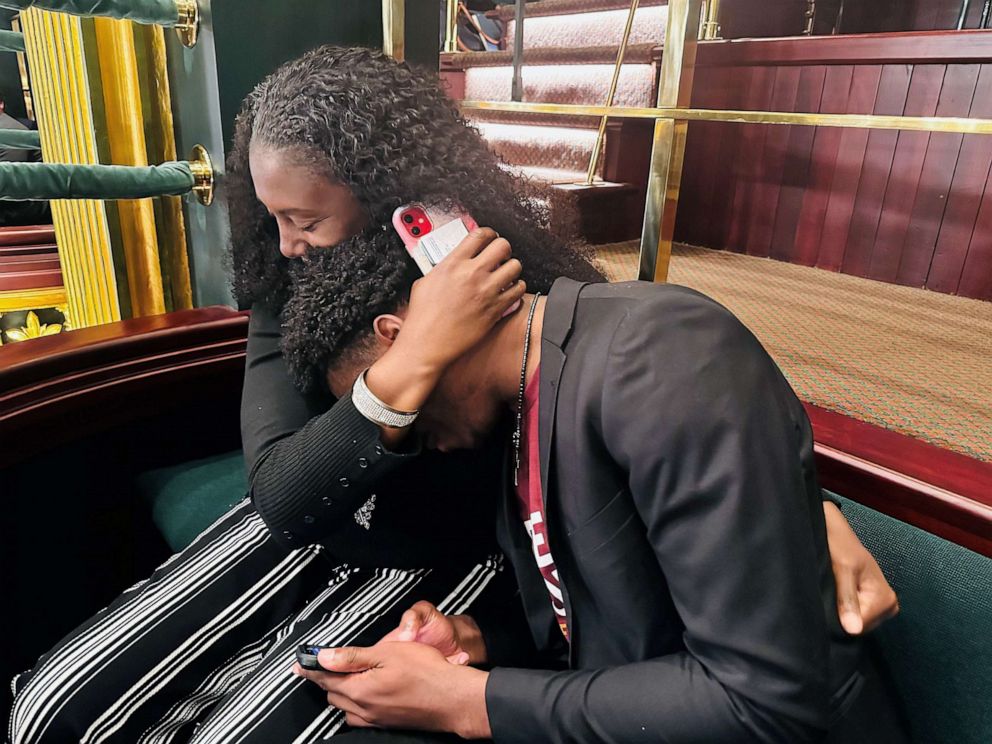 Imagine the feeling of accomplishing your dreams after years of hard work and dedication. That's exactly what happened to Amir Staten, a remarkable teenager whose video celebrating his acceptance into Morehouse College went viral. His infectious joy captured the hearts of people around the world, and it's not hard to see why.
Morehouse College, located in Atlanta, Georgia, has a long and prestigious history. Established in 1867, it is a historically black college and one of the oldest educational institutions for African Americans. The college was founded with a mission to provide a quality education and develop strong leaders who would go on to make a positive impact on society.
Amir's acceptance into Morehouse College is a testament to his perseverance and commitment to his studies. Not only did he receive an acceptance letter, but he was also granted a full ride scholarship. This scholarship covers the cost of tuition, which amounts to around $51,000 per year. This incredible opportunity has lifted a significant financial burden off Amir's shoulders, allowing him to focus on his education and future aspirations.
In addition to the full ride scholarship, Amir was named one of 15 Bonner Scholars. The Bonner Scholarship is a prestigious program that emphasizes the importance of community service. To maintain this scholarship, students must maintain a minimum GPA of 2.5 and contribute 10 hours of community service each week. It is a great honor for Amir to be chosen as one of these scholars, highlighting his dedication to making a positive difference in his community.
Amir's hard work throughout high school has been nothing short of exceptional. He consistently achieved honor roll grades, demonstrating his commitment to academic excellence. But his accomplishments didn't end there. Amir also took on leadership roles as the head of the Black Student Union, where he worked to promote inclusivity and raise awareness about important social issues. Additionally, he served as the captain of his school's basketball team, showcasing his discipline, teamwork, and determination.
Amir's accomplishments have not only made his family proud but have also inspired those around him. His mother expressed her admiration for his efforts, saying, "He has gone above and beyond what is expected of him." With his acceptance into Morehouse College, Amir can finally take a deep breath, knowing that his hard work has paid off.