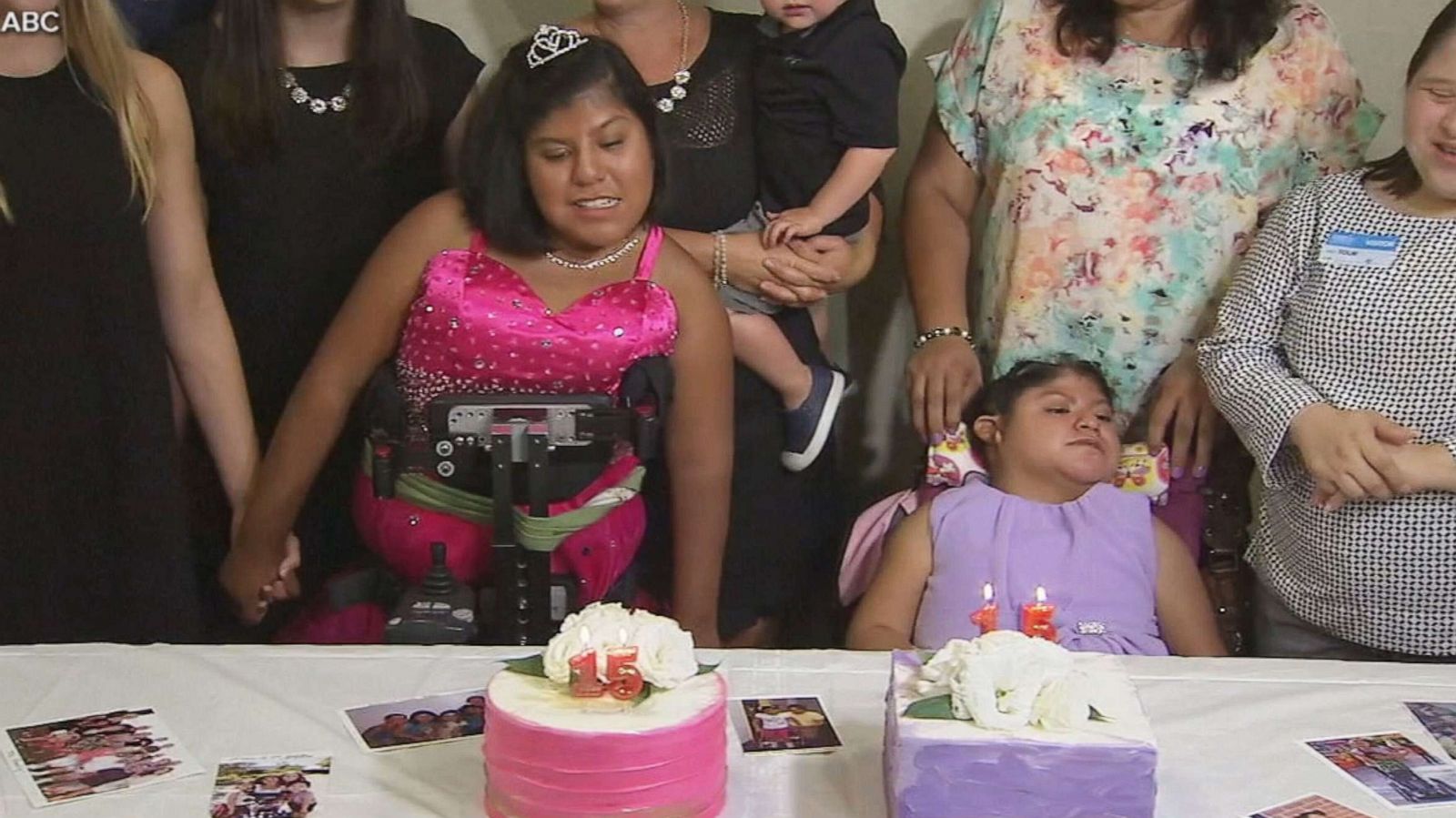 Conjoined Twins Beat the Odds at 21
Conjoined twins have happened erratically in history. However, when they are separated surgically, most have lost at least one twin, and many times both have passed soon after. As a result, many families have just helped such children survive as-is. However, for two twins born in 2001, the story was going to be a bit different.
Josie Hull and her twin, Teresa Cajas, were born in mid-2001 in Guatamala, joined together at the head. As it turns out, in 2022, they have reached the age of 21, something many doctors and experts did not expect, especially when it was decided they would be separated physically. And even though that surgery ended up being a success, the sisters are bonded even tighter now.
Josie is the more developed of the two. Teresa, unfortunately, is unable to walk or communicate, but she does have comprehension and can hear. Over the years, the twins have developed a keen ability to communicate using their eyes as well.
After being born, the challenge of the conjoined twins was taken on, and the family and kids were relocated to Los Angeles for expert doctors to initiate and complete the physical separation of the twins. The surgery took a whopping 23 hours to complete, and the news of it and success made headlines around the world. After that, however, the twins slipped into anonymity.
The twins traveled back to Guatamala after recovering, but things went south. Both of the girls came down with unique infections in the brain due to being exposed in surgery. Normally, the brain is protected and sealed with a blood barrier that biologically stops infection from ever reaching it. Teresa had to be brought back to Los Angeles for 24/7 care, and Josie herself had ongoing seizures and related problems.
Despite the challenges, the girls kept on and survived. However, the parents realized the only real practical chance the twins had was to live in the U.S. to have access to the medical system. As a result, they were adopted by U.S. hosts and stayed in contact with their birth parents who had to stay in Guatamala.
Since those first rough years, both girls have grown and made it through high school. The two now live apart, with Josie functioning on her own but only 30 minutes from her sister physically. The memories of their early years are foggy, barely detailed in Josie's mind, but she gets the details repeated again and again from her mother. As she digests the whole event now as an adult, it shocks her at times.
Despite the challenges, Josie still has a natural connection with her sister. It's seen every time Josie is able to elicit responses from her sister that Teresa otherwise wouldn't do with others. Doctors are amazed as well. As a group, they didn't expect the twins to live as long as they did, especially when the brain infections set in. It took a community to make the twins' success a reality, both with medical experts and family supporters.
Josie has a career now, helping decorate and design pediatric hospital rooms, but she lives for her sister, Teresa, as well. And, when Josie has a moment, she focuses on her second primary goal, to be happy.
Missing Hiker Spotted By Train Passenger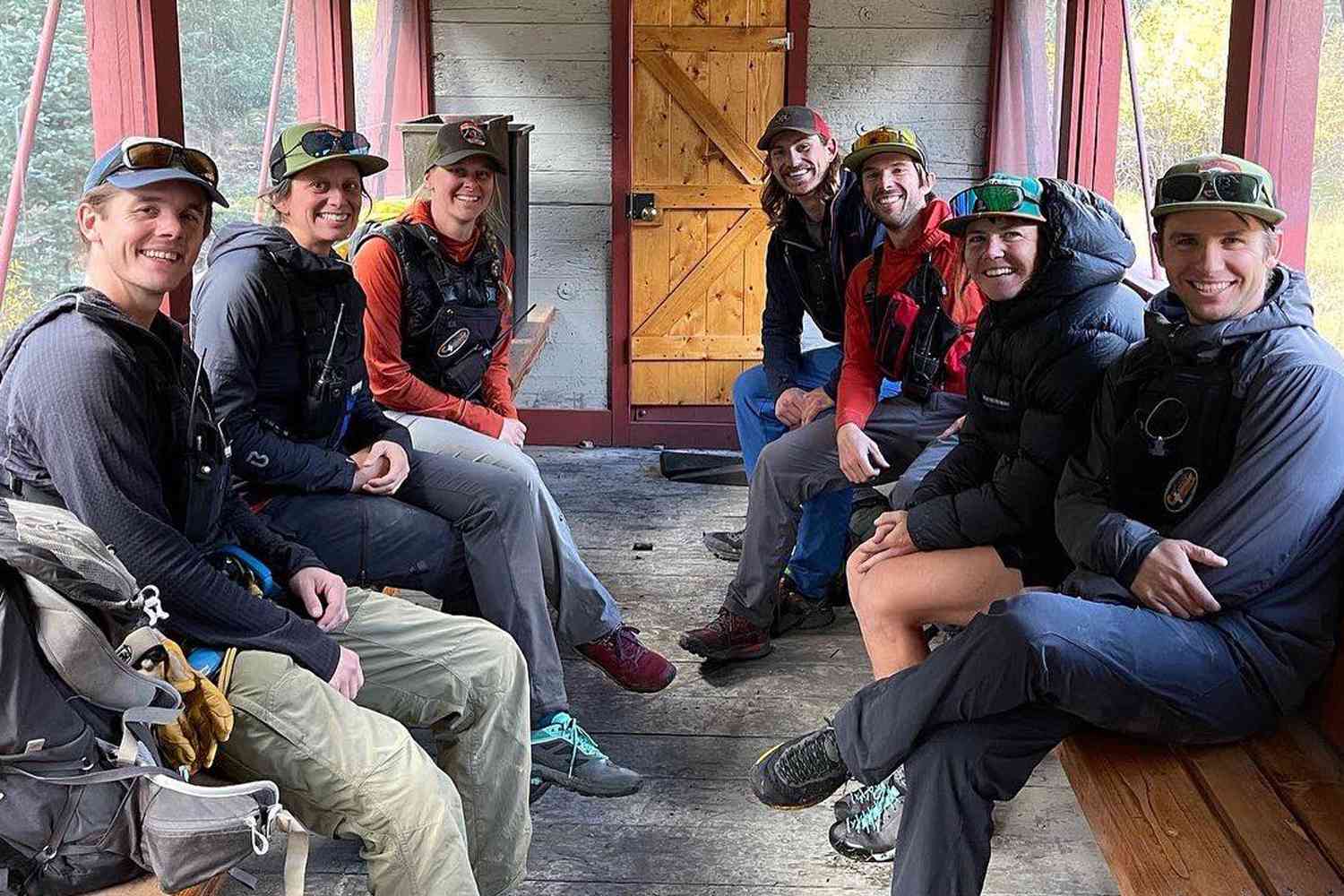 Day Trip Turns Into Two-Day Trip
A young woman hiking in Colorado found herself completely unprepared when she fell down a 90-foot cliff, becoming badly injured. A New Mexico native, the hiker left the trail in search of better photo opportunities. While trying to take pictures of the beautiful scenery, she lost her footing and could not prevent her accident. Her injuries included a broken leg and possible concussion, and she may have been unconscious for several hours. Because she only planned to be out during the day, the hiker only had enough supplies to last for a short time. Her clothes were suitable for a day trip, but not warm enough for nights in the area.
Injured Hiker Starts by Helping Herself
In her 20s, the hiker survived for two days with her injuries, but it is unknown how much longer she could have gone on without food, water, or medical aid. Because of her will to live, she managed to crawl to an area where she was more likely to be visible to passing travelers. The Animas River was cold and moving quickly, but the injured hiker managed to make it close to the riverbank. On the other side of the river, she could hear and see the train passing.
Train Passenger Becomes Unlikely Hero
Luckily for the injured hiker, at least one of the passing trains was a passenger train. One of the passengers was enjoying the view through the area and paying attention to the landscape, probably hoping for interesting sights and animal spotting. There is no doubt that she was surprised to see a human hand waving for help, but she did what all heroes do and acted immediately. The woman who spotted the injured hiker immediately notified the train officials so that they could notify the train company and find a train that could stop and see what was going on with the person waving.
Qualified Heroes
The engineer and fireman on the next train were a married couple who knew how to help injured people in emergencies. Nick and Kylah Breeden were on the next passing train, and they willingly stopped to help. Over 300 passengers waited while the couple checked out the situation, and Kylah stayed behind when it became clear that the hiker could not be transported across the river without extra help.
Kylah is a trained paramedic and she stayed with the hiker while waiting for help. The hiker needed to be transported across the river on a backboard because of her injuries. Then a gurney took her to a waiting helecopter.
Willing Heroes
If not for the actions of all those people, the hiker would doubtless have stayed alone without help. Many of the people who helped did so as part of their jobs, but they went above and beyond, such as when Kylah Breeden stayed overnight with the hiker while waiting for help. But none of it would have been possible if the train passenger simply wanting to enjoy the scenery didn't notice and immediately find help.