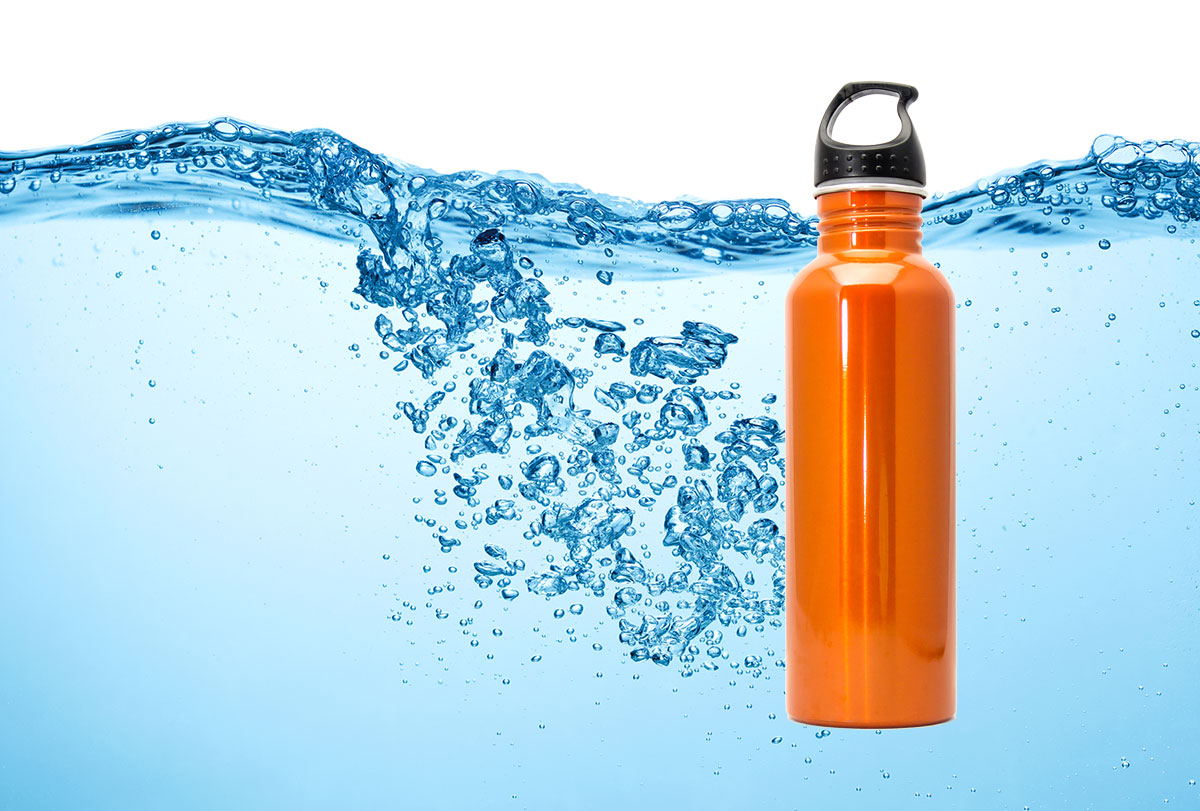 Common Sense Solutions To Remain Hydrated Every Day
Have you heard that your body is made up of 50%water? This perhaps is the reason why you need to drink at least eight, eight ounces of water per day. My husband, two sons, daughter, and yes, even our family pets challenge each other (excluding the pets) to drink the allotted number of glasses of water per day for adults. This number is reasonable for everyone.
The water requirements for children are calculated a bit differently. A child's water intake tapers upwards according to age. For instance,
A child five to eight years of age need to drink about five eight-ounce glasses of water per day.
A child nine to twelve years of age needs to drink around eight to ten glasses of water per day.
A child 13 years of age and up needs about eight eight-ounce glasses of water per day.
Some medical experts say that a child should drink water according to their ages. For example, two-year-olds need two eight-ounce glasses of water per day. Three-year-olds, three glasses and so on.
Mom and Dad Are Coffee Geeks
The dad in our family counts coffee in his allotment of water per day. And, if that is not funny enough the kids think they can count soda pop into their allotment of daily water. This mom refused to buy any more soda until the kids showed her they drank their allotment of water. Some medical professionals claim that coffee, soda, and such beverages are good hydration drinks and can be added to the overall fluid requirements. Mom says, "Use your common sense, you know what is good and not good for your body and soda is on the list of beverages to avoid.
Mom, being a nurse knows better and quickly removes all soda and allows dad and herself no more than two cups of coffee per day. Of course, she says, we allow ourselves more, but we drink one eight-ounce glass of water for every cup of coffee beyond our allotted two cups. This mom quickly tries to educate everyone in the family on the importance of drinking water and healthy optional hydrating beverages.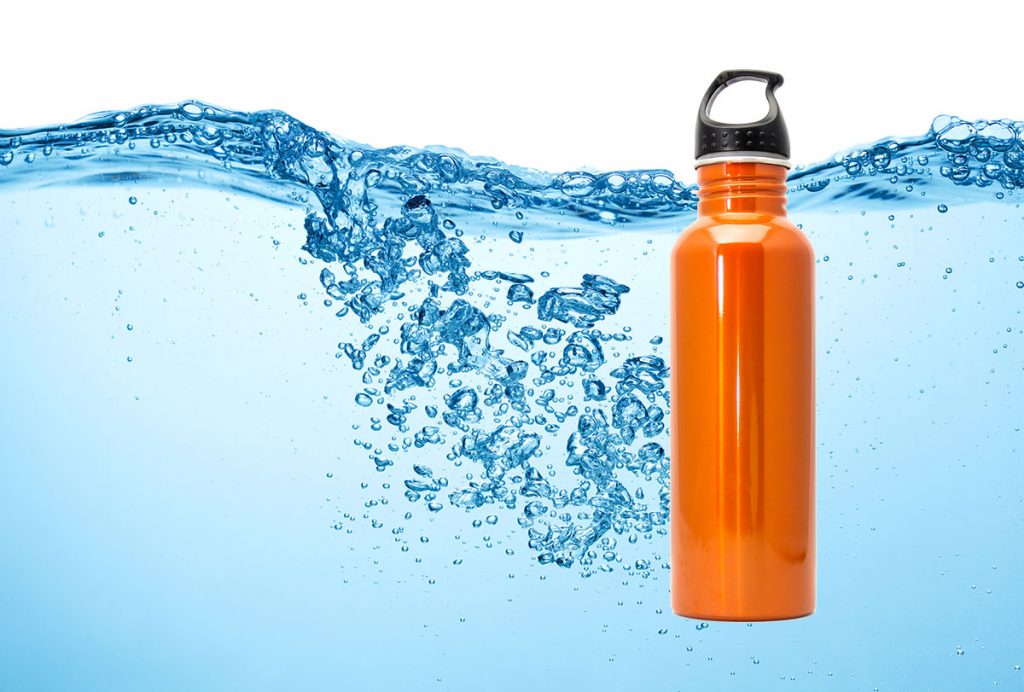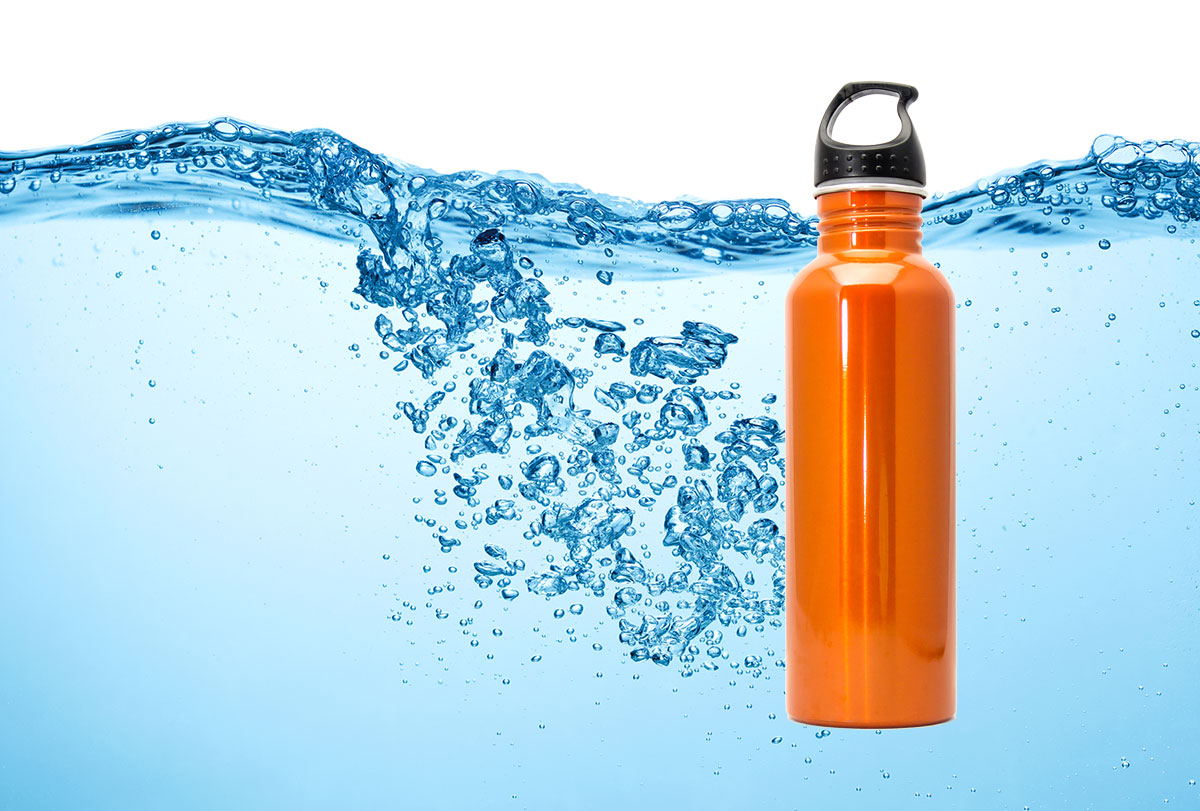 Coffee is a natural diuretic as it removes the water from your body. If you want to become dehydrated quickly, drink just coffee all day like mom and dad sometimes do and forego the water. In mom's opinion, there is no nutrition in soda or coffee.
*There are instances where the normal eight, eight-ounce glasses of water are contraindicated such as in the event someone has kidney disease, cardiac issues, or the doctor limits the person's water intake. In these cases drink water in the amounts that the doctor recommends.
I will be the first to admit that I do not like plain water. Our whole family has a difficult time drinking water in the amounts that are recommended because we just do not like water. However, there are still options so that we can continue to hydrate our bodies as needed. If you have a difficult time choking down water try these options.
Mom enjoys flavored, non-carbonated water or lemon water with Stevia. Research finds that lemon water makes you feel fuller, hydrates, increases metabolism and helps to decrease pounds.
Dad enjoys flavored water packets.
Our daughter likes plain lemon water. She has found that lemon water is contributing to some weight loss. She says her skin looks clearer and her hair is taking on a great shine.
Our sons, both enjoy drinking a mixture of energy drinks, flavored water, and beverages such as Gatorade, or G drinks.
Other healthy options include,
Coconut Water
Aloe Water
Maple Water
Watermelon water
Pure Spring Water
Vitamin Water
Gatorade
Milk
There are negatives to drinking too much water such as water intoxication. Too much water removes too much of the electrolytes in the body like sodium, potassium, and magnesium. An electrolyte imbalance can cause health concerns like heart irregularities.
Not drinking enough water also causes health problems such as an electrolyte imbalance and dehydration. Possible symptoms of dehydration include headache, dizziness, tiredness, blurred vision, dry eyes, muscle cramps, fever, dark-colored urine, and death if dehydration continues.
Adequate fluid intake is easy when you chose healthy beverage options that you enjoy drinking. Drinking adequate fluids every day contribute greatly to enhanced health and wellness.

500,000-Year-Old Wooden Structure Rewrites History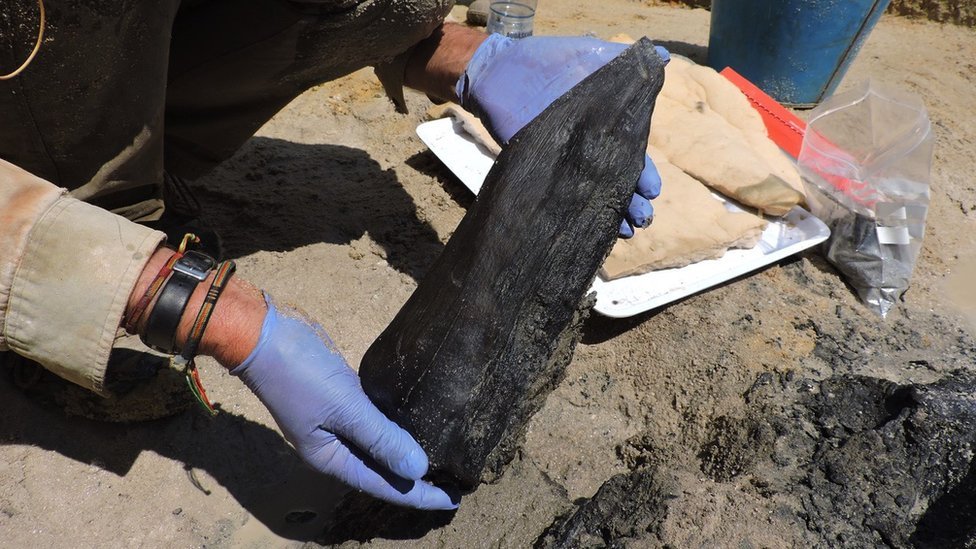 In an archaeological discovery, a wooden structure dating back an astonishing 500,000 years has been unearthed on the banks of a river in Zambia, challenging long-held beliefs about the capabilities of ancient humans. Researchers stumbled upon these ancient wooden logs, a revelation that has the potential to reshape our understanding of the lives of early humans.
The find, located on the riverbanks near Zambia's Kalambo Falls, provides compelling evidence that stone-age people may have constructed primitive shelters, forever altering our perception of their intelligence and resourcefulness. Archaeologist Prof Larry Barham, who led the research, was profoundly impacted by the discovery, stating, "This find has changed how I think about our early ancestors."
What makes this find truly remarkable is that it suggests ancient humans did more than merely survive; they thrived by creating something entirely new. These early humans exhibited intelligence, imagination, and craftsmanship by fashioning structures from wood, a material that had never before been transformed into such large and sophisticated objects.
The researchers also uncovered ancient tools, including digging sticks, but the most exciting find was two pieces of wood positioned at right angles to each other. "One is lying over the other, and both pieces of wood have notches cut into them," explained Geoff Duller, a professor of geography at the University of Aberystwyth and a member of the research team. "You can clearly see those notches have been cut by stone tools, making the two logs fit together to become structural objects."
Radiocarbon dating confirmed the wood's age, placing it at a staggering 476,000 years old. This revelation has ignited curiosity about the woodworking traditions of ancient societies, challenging the prevailing notion that early humans led simplistic, nomadic lives.
Perrice Nkombwe, a team member from the Livingstone Museum in Zambia, expressed her astonishment, saying, "I was amazed to know that woodworking was such a deep-rooted tradition. It dawned on me that we had uncovered something extraordinary."
The preservation of the wooden structure itself is a miracle. Typically, wood decays over time unless preserved under specific conditions. However, in the waterlogged environment along the Kalambo Falls, the wood remained intact, essentially pickled by the elements for millennia.
While the exact purpose of this ancient wooden structure remains a mystery, it has sparked numerous speculations. Prof. Duller suggests it might have been used as a place to sit beside the river and fish, although a complete understanding of its function remains elusive.
Moreover, the identity of the individuals who constructed this structure raises intriguing questions. "We don't know – it could have been Homo sapiens, and we just haven't discovered fossils from that age yet," Prof. Duller added. "But it could be a different species – [perhaps] Homo erectus or Homo naledi – there were a number of hominid species around at that time in southern Africa."
This discovery has the potential to enrich our understanding of ancient woodworking techniques, craftsmanship, and human interaction with the environment. As researchers continue their work at the Kalambo Falls site, the pages of history are being rewritten, and our appreciation for the ingenuity of our ancient ancestors grows ever deeper.