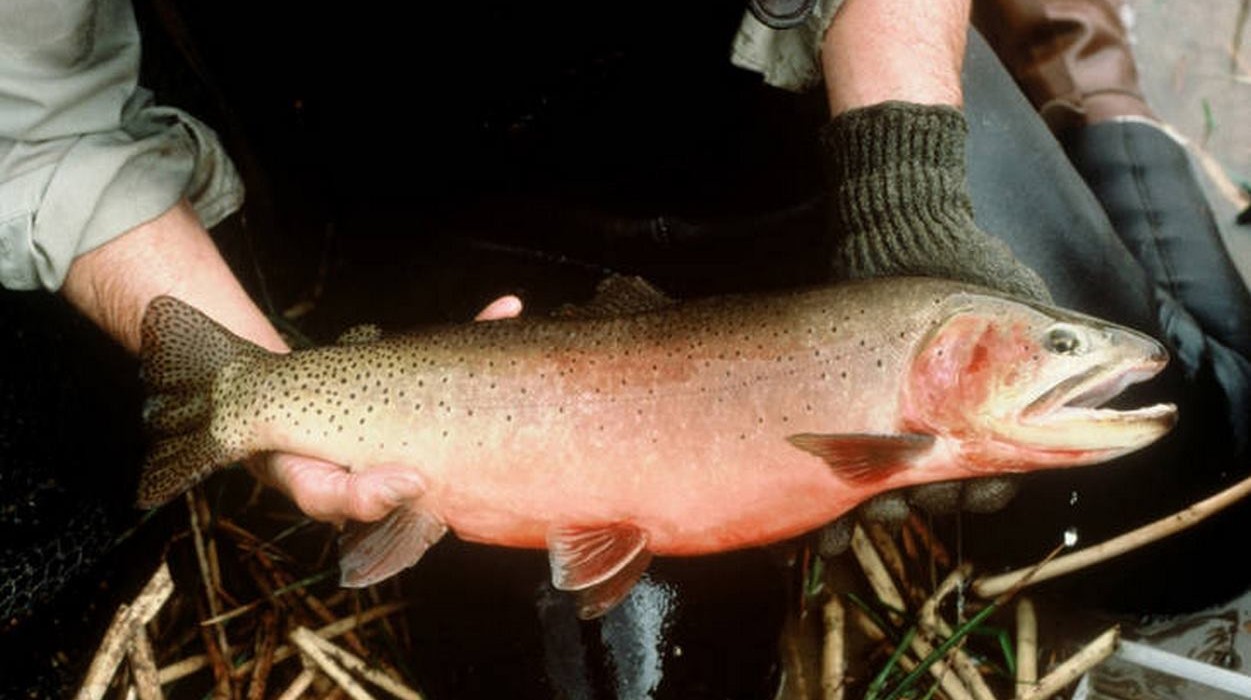 Colorado Gets Its State Fish Back, Officially
Like other states, Colorado has its own state fish among other recognized animals. For the Rocky Mountain state, the greenback cutthroat trout gets the official honors. Interestingly, the fish was assumed to be completely extinct. So, the official title was a way of memorializing its past presence. However, things have changed. The darn fish came back to life, biologically speaking.
On a Friday at the end of September 2022, state biologists announced that the once-previously-extinct greenback cutthroat trout had made a comeback and was officially producing kids. That technically is the threshold for moving out of the extinct category back into the living one, apparently. Seriously speaking, the announcement was a capstone to a lot of conservation work and effort put into trying to save the fish and bring it back from the brink of history and nothingness.
The fish was first listed as an official goner and extinct right after the Great Depression, but folks in Colorado continued to keep finding it in streams as late as 1970. Many assumed it was just the last of the species fighting to stay alive, and the oldest ones were becoming a treasure hunt by the end of the 20th century. State officials kept hoping for a miracle and kept the fish on the endangered list instead of following the federal lead in the matter.
However, in 2012 an odd thing happened for researchers hoofing it in the wilderness. It turned out the trout had managed to still survive in a small stretch of Bear Creek measuring about a little over three miles in length. Once that occurred, Colorado Parks and Wildlife officials worked overtime to help sustain and keep the fish alive as well as help breed them again. The whole process was focused on recovering eggs and trout milt to support hatchery work in breeding more of the fish. Four years later, more hatchery fish were released and encouraged to keep repopulating without any assistance.
Unfortunately, the whole program took a beating in 2020. A combination of disease, COVID, temperature change and more issues killed off 8 out of 10 fish. In addition, other predators in the wild didn't help, considering the trout as good as any for dinner. Add in the fact that other trout didn't take a liking to the new neighbor in their waters, and it was survival of the fittest with not very good odds for the state fish.
Now, in 2022, a lot of hard work has paid off. The transplanted hatchery fish in full adult state have produced their first hatchlings in the wild, officially re-establishing the greenback cutthroat trout as restored from any kind of listing of extinction, period. Now, they just need to survive and increase in number.
Kenyan Tree Planting Holiday: A Collective Effort Against Climate Change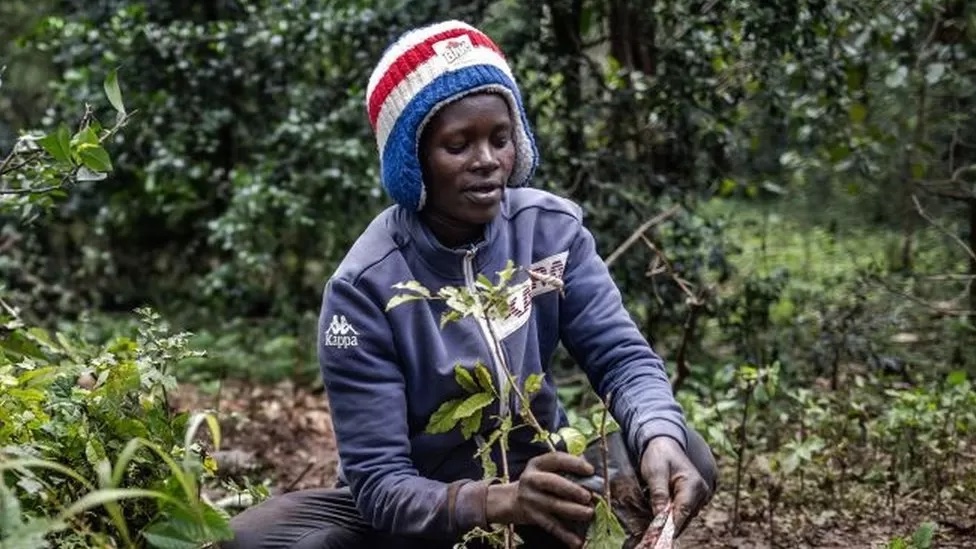 Kenya has embraced a unique and powerful approach to combating climate change with a national tree planting holiday. This initiative, led by Environment Minister Soipan Tuya, aims to involve every Kenyan in planting trees to contribute to a lofty goal of reaching 15 billion trees in the next decade. Recently, Kenyans came together to plant a staggering 100 million seedlings, demonstrating their commitment to a greener and more sustainable future.
The tree planting holiday allows "each and every Kenyan to own the initiative," as Minister Tuya emphasizes. This means that every citizen has a role to play in contributing to the ambitious goal of planting billions of trees. The target is for each Kenyan to plant at least two seedlings, a simple yet impactful way to make a difference.
The primary goal behind this massive tree planting effort is to fight climate change. Trees play a crucial role in mitigating climate change by absorbing carbon dioxide during photosynthesis. They act as natural carbon sinks, reducing the concentration of greenhouse gases in the atmosphere. Additionally, trees help regulate local climates, prevent soil erosion, and provide habitats for various species.
To encourage widespread participation, the Kenyan government is distributing tree seeds for free. However, there is also a push for planting trees in specific areas where they are more likely to thrive. This strategic approach ensures that the trees planted have a higher chance of growing into healthy, mature specimens.
While the initiative promotes free seed distribution, Kenyans are also encouraged to buy at least two seedlings for planting on their private land. This personal investment further engages citizens in the cause, fostering a sense of ownership and responsibility for the environment.
One notable tree planting site near the source of Kenya's second-longest river, Athi, saw active participation from various groups, including soldiers, residents, and families. The event showcased a collective effort to address environmental concerns.
To monitor the success of the tree planting initiative, an internet app has been introduced. This app allows individuals and organizations to record their planting activities, including details like plant species, the number of trees planted, and the date of planting. This technological aspect enhances transparency and accountability in achieving the set goals.
While the initiative has garnered widespread support, environmentalist Teresa Muthoni highlights some challenges. She notes that the effort is not organized in a way that ensures everyone is actively participating, as many individuals must prioritize their livelihoods. Additionally, Muthoni emphasizes the importance of planting the right trees in the right places, cautioning against the prevalence of exotic species in public nurseries.
Kenya's tree planting holiday exemplifies a collective and determined effort to combat climate change. By involving every citizen, the initiative seeks to make a significant impact on the environment. As the nation strives toward its ambitious goal of 15 billion trees in the next decade, the tree planting holiday stands as a beacon of hope for a greener and more sustainable future for Kenya and the planet.