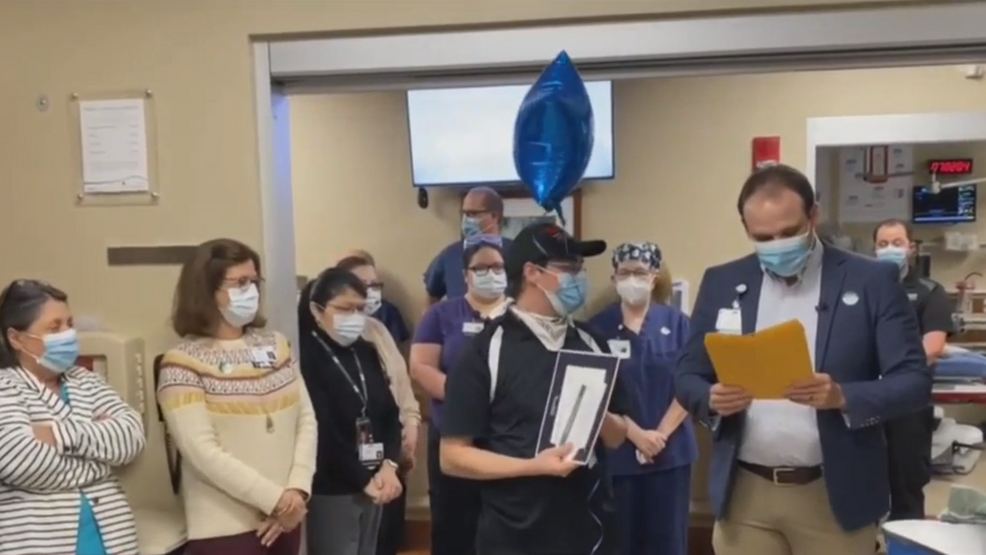 Colleagues Raise Funds For Loyal Colleague Who Rode Nearly 40 Miles To Work
Sometimes we hear about job love, but one has to wonder if it was devotion to the job or knowing the detrimental situation that many people are in that compelled a hospital employee to ride nearly 40 miles to work in treacherous conditions.
Michael Piper is an employee at St. Mark's Hospital in Salt Lake City, Utah. On a typical day, he would take public transportation to work.
However, on New Year's Day, no buses were running, and Piper had to contemplate whether or not to call out that day.
It wasn't a tough decision for him because instead of taking up the phone and calling in or sending an email, he jumped on his bicycle and rode for 37 miles on a cold winter day to work.
Not only did Piper ride to work that day, but he performed his duties, as usual, shocking his co-workers and bosses.
Piper's good deed did not go unnoticed. His colleagues got together and discussed what transpired.
They decided that they would all start a go fund program to raise funds for Piper to get a car to make his commute to work much easier.
Piper had no idea what his co-workers were up to because, as far as he was concerned, he was doing his job.
Usually, a small or simple deed to someone is often a big deal to other people.
This was the case with what took place on New Year's Day at St. Mark's Hospital, not just because it is an unusual move but because of the genuineness and devotion that Piper showed.
Most people complain about being in traffic for 15 minutes 2 half an hour, what type of rode his bike for nearly four hours to get to work on time.
What Piper did mean several things, including the fact that he had to sleep for less time and then commute for a more extended period using more physical energy than he usually would.
Additionally, he would be putting in his full hours at work to have been a challenging undertaking, yet he chose not to take the day off.
Two weeks after the fantastic event, the St. Mark's Hospital staff congratulated Piper, considered as an exceptional employee of the month, by initiating the fundraiser to purchase a car for him.
Riding a bicycle in wintry conditions is usually not advisable. It is even more so if you're traveling a long distance.
This, however, was not a deterrent to Piper because instead of making excuses, he rode his bicycle all of 37 miles from Layton to Salt Lake City to get to work on time.
One of the things that his colleagues found most impressive was the fact that he did not call for assistance but just made up his mind and went on the journey.
Everyone loaded him fine. Just as good deed but his generous heart and commitment. In the end, what the colleagues did for Piper has proven that what goes around comes around.
He did a good deed with no expectations, and now, very soon, he will not have to be concerned about taking public transportation or taking risks to get to work when the vehicle is not available.

Walk Along the Beach Turns Into Jurassic Experience For Shellfish Collector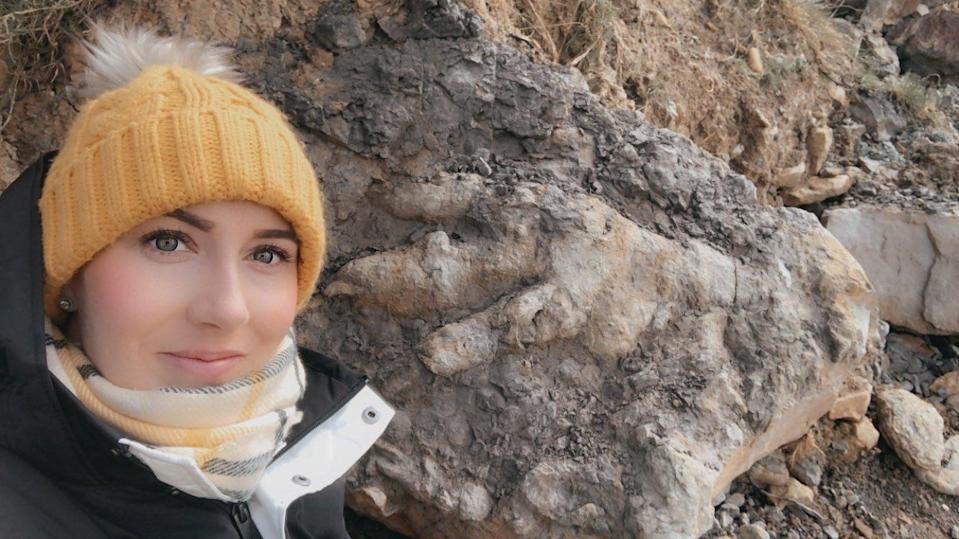 When was the last time that you were truly blown away by something? We don't mean impressed, we mean truly blown away. It's a tough state of mind to find ourselves in, but that doesn't mean that 29-year-old shellfish collector Marie Woods would have the same experiences! Woods had been foraging for shellfish along the Yorkshire Coast when she came across something quite remarkable. And when we say 'quite remarkable' what we really mean is 'a relic of time'.
Let's explore how a walk along the beach turned into a journey through time.
165 Million Years Ago…
Marie Woods was like many Yorkshire locals when she found herself walking along the coast, foraging for dinner. Woods had been looking for shellfish to incorporate into her meal when she came across something quite unique. In fact, what she found was something both out of time and out of place – an enormous footprint thought to be at least 165 million years old!
Now documented by experts, Marie was one of the first leaders in the field to examine the footprint. More than just a local shellfish enthusiast, Marie is also an archeologist. Upon finding the footprint, Marie would end up making international news. Marie said of her experience, "All I wanted was to grab some shellfish for my dinner." Marie would go on to add, "..and I ended up stumbling across this."
Woods wasn't the only expert to put a pair of eyes on the uncovered footprint as Dr. Dean Lomax of the University of Manchester was quick to chime in. Dr. Lomax believes that the discovered print is that of the Megalosaurus, an animal that would stand with hips over two meters high and a body longer than nine meters. Put more plainly, Dr. Lomax says, "This is the largest theropod footprint ever found in Yorkshire, at least made by a large meat-eating dinosaur."
The footprint is distinguishable at a glance, most notable due to its three-toed track and long shape. Dr. Lomax goes on to say that the shape of the footprint makes for a 'large theropod' or, as he likes to say, 'a real Jurassic giant'.
Learning About Megalosaurus
Also known as the Great Lizard, the Megalosaurus was a large meat-eating dinosaur from the theropod class, existing throughout the Middle Jurassic Period. Found throughout Southern England, the first-ever genus of this dinosaur was found in 1824. Originally mistaken by a researcher for a 66-foot long lizard, Megalosaurus would receive more significant and accurate coverage after its inclusion in Richard Owen's Dinosauria.
Described as bipedal with stout hind limbs, the Megalosaurus stood roughly 20 feet tall while weighing in at over 1,500 lbs. With short forelimbs and sharp teeth, the megalosaurus was quickly categorized as another meat eater for the time period. Unfortunately, we are still very short on further details as it has been beyond difficult for researchers to find a well-preserved fossilized skull for the Megalosaurus. Sans this information, it can be hard for researchers to get completely accurate details.
After discovering the fossilized footprint of Megalosaurus, Marie would contact other local experts where she would find out that her discovery was not completely new. Roughly a year ago, the footprint had been found by a local photographer named Rob Taylor. Though the image had been shared on social media, nothing had ever come of the discovery – at least not until Marie showed up.
Working with local experts, Marie and Rob are hopeful that their share discovery may find its way into a public display at the Rotunda Museum located in Scarborough.