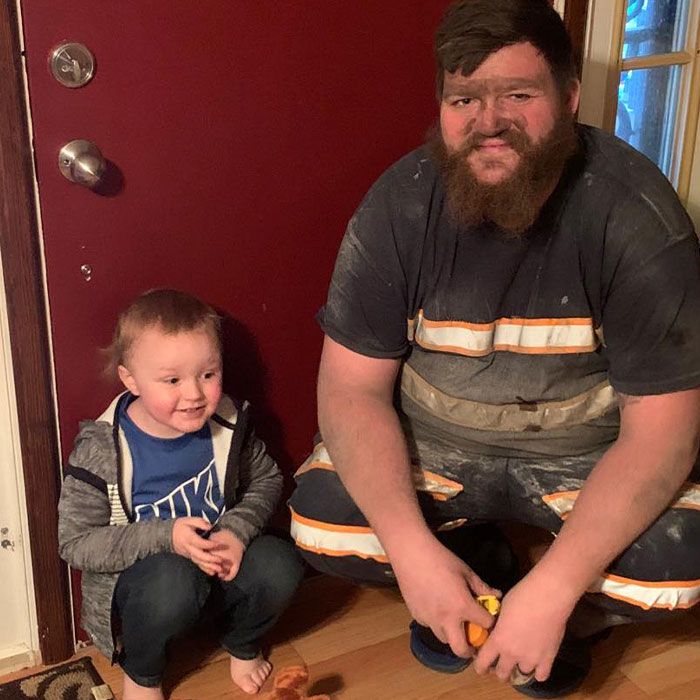 Coal Miner Goes Straight to Game from the Mine for His Son
Parents can be extremely dedicated to their kids, especially when special events matter to the child. That was the case with one Kentucky coal miner who made it a top priority to go straight from work, literally the coal mine, and get to his kid's special event, seeing the University of Kentucky Wildcats and their practice game. Not only was the father noticed, still in his mining gear and dusty from the coal mine, they were sitting right on the sidelines with the rest of his family watching the game. The dedication of the father impressed Coach John Calipari, the sports legend commented online on the photo of the father and, like most things motivating, it went viral.
The father in particular, Michael McGuire, was seen at the practice game in Pikeville, Eastern Kentucky, watching the Wildcats in a scrimmage. There's McGuire in the photo, still wearing his mining boots and company uniform, and dusty from head to foot with black coal soot. A mining helmet wouldn't have been out of place in the image.
It was another fan, Sue Kinneer, who actually created the photograph. She had spotted the moment and felt it needed to be shared, posting the image of McGuire watching the game on a handful of fan Facebook pages. Sure enough, Calipari saw the image and reacted to it.
For Calipari, the photograph had more meaning than just a dedicated fan family. His family had solid roots in West Virginia coal mining, so the dedication of the father, coming straight from the mines to his child's special event resonated with Calipari tremendously. And, to back that up, Calipari posted that he would provide tickets for the miner and his family to enjoy future Wildcat games as VIPs. The tweet response eventually got to McGuire through various Wildcats fans, and they helped connect Calipari with McGuire.
As the miner explained to the local CNN affiliate news station, WKYT, he was back in a coal mine when all the excitement happened online, so he had no clue what was going on after his appearance at the scrimmage game. It was just another shift ending, and McGuire was packing things up to go home when he was told what was going on via his phone. At first, he didn't believe any of the response.
The actual circumstances leading to the photo was a classic rush to make a fun night happen for the family. McGuire had come off shift, and he had less than an hour to get to the Saturday game. He didn't want to let down his son, especially when the scrimmage was going to be the boy's first big game ever. The choice was, miss at least the first half going home and showering, or just go straight to the game and see the whole thing from beginning to end, albeit dusty from head to foot from work. He chose the latter, and the family had a blast, even though McGuire was a big mess.
Now, with the VIP tickets, the family is anticipating a lot more games and more fun than ever with local basketball. For McGuire himself, it's also pretty special; the miner has been a lifelong Kentucky basketball fan, and he even got to spend time with Calipari in person. For Calipari, the first person he reached in the family was Molly, McGuire's wife. She touted how sacrificing her husband had been, providing for them all with mining work that by any standard was tough, but it was a good living for them all too.
On the basketball side, Calipari expects the story to be a good life lesson for the university players as well, one that he hopes hits home with the young men about the values of dedication and hard work as well.
A Small Act of Kindness That Saved a Life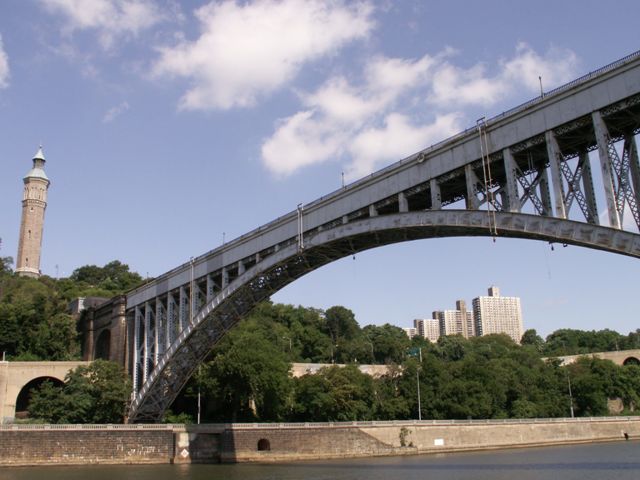 In 2014, Trieste Belmont found herself in the depths of depression, grappling with the recent loss of her grandmother and the pain of a breakup with her partner. She was facing a challenging period in her life, relying on friends to give her rides to and from work as she didn't have a driver's license. Little did she know that a small act of kindness from a stranger would ultimately save her life.
One fateful day, as she waited for her ride to work, Belmont experienced a heartbreaking disappointment. Her ride failed to show up, leaving her stranded and feeling isolated. With no other option in sight, she made the decision to walk home, embarking on a path that would take her across a high bridge.
As she walked along that bridge, Belmont's thoughts grew increasingly bleak. She was overwhelmed by the weight of her despair, feeling like a burden on the people in her life. In that moment, she believed that ending her life was the only solution to her pain.
"I was just having one of the worst days of my life. And I was looking down at all the cars, just feeling so useless and like such a burden to everyone in my life that I decided that this was the time, and I needed to end my life," Belmont recalled, tears in her eyes.
With a heavy heart, she stood at the edge of the bridge, ready to take that fateful step. But in that moment of darkness, a voice from a passing car behind her pierced through her despair. A stranger shouted, "Don't jump." Those two simple words had an enormous impact on Belmont.

"Those words just changed everything for me," she said. "Having a stranger care about me in my darkest time made it so that I didn't jump, and it saved my life."
Trieste Belmont's story is a powerful reminder of the profound impact that small acts of kindness can have on someone's life, especially when they are facing their darkest moments. Her journey towards healing didn't end on that bridge. With the support of a therapist, family, and friends, she found her way to a brighter place.
Today, Trieste Belmont is in a much better place mentally and emotionally, and she has an important message to share with the world. She emphasizes the importance of recognizing that even seemingly small gestures of kindness can make a significant difference in someone's life.
"Even if you see someone that has a cute outfit on, telling them might make their day," Belmont wisely advises. "They might be super depressed and worried about the way they look. But if you come in and you give them a small little compliment, it could change everything for them."