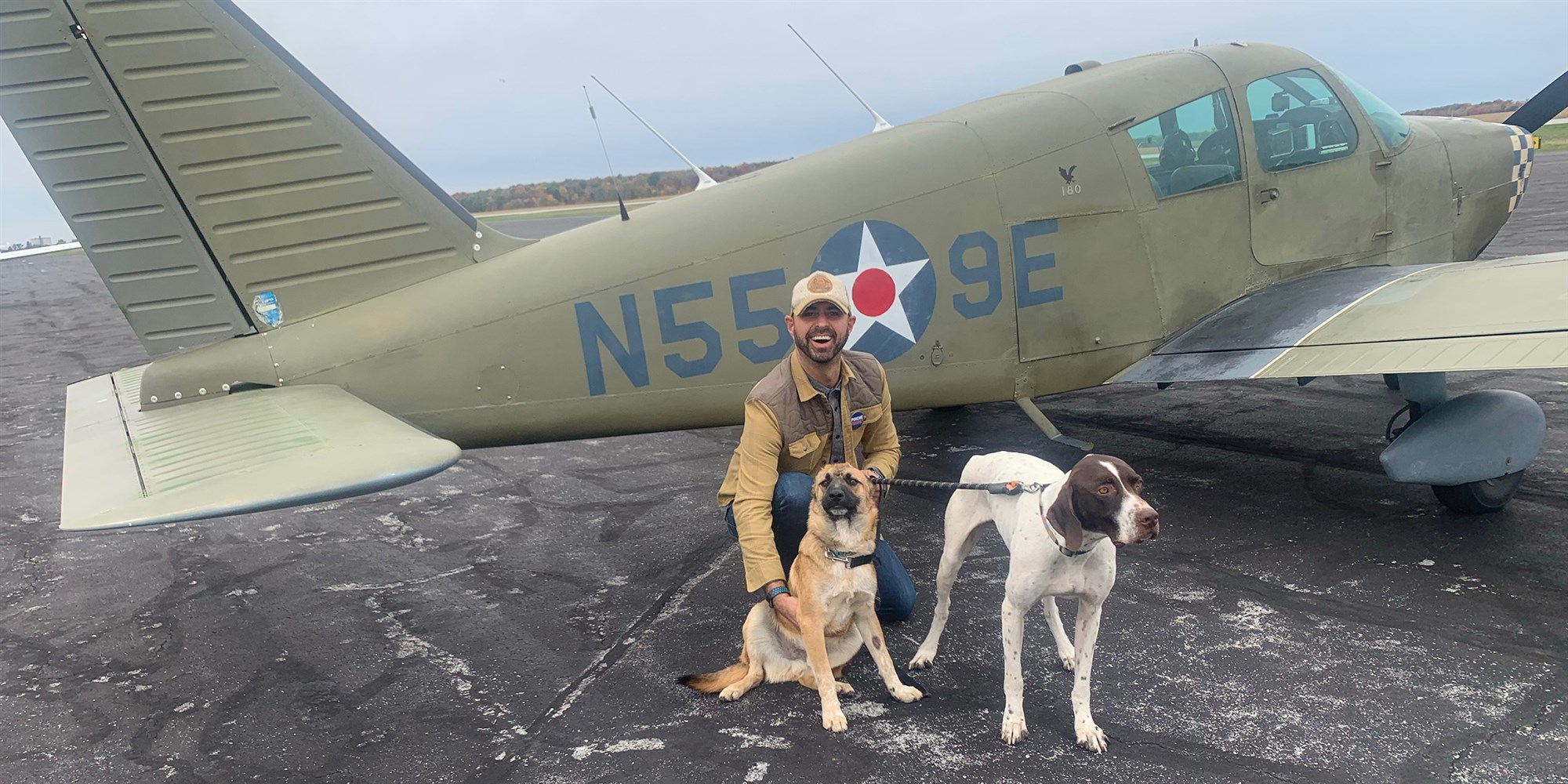 Chicago Business Owner Uses Pandemic Scheduling to Fly At-Risk Animals to Safety!
When the coronavirus pandemic first truly hit the United States, nobody knew how things would shake out. Flash forward nearly an entire year later and we still aren't sure exactly what the future may hold. With that being said, the past eight months haven't been wasted entirely. Some people like Eduard Seitan, a restaurateur from Chicago, used their pandemic downtime to help those most at risk and vulnerable, including sick and injured animals. Before we dive into that aspect of the story, let's first introduce you to Eduard Seitan.
Seitan would find his way to the United States at a young age after having immigrated from Romania when he was only 19-years-old. Fresh-faced and completely at a loss concerning the English language, Eduard knew that he was facing an uphill challenge in his new country. In fact, Eduard couldn't speak a single word of English. Despite his linguistic limitations, Eduard knew that he could turn his fortune around by working hard.
After working for a few months at a construction job site, Eduard would find his way to a popular Italian restaurant named Club Lucky, due to his own Italian background. Eduard would work as a food runner until he was eventually promoted to the position of head server. A few short years later, Eduard would partner with a friend to establish the One Off Hospitality Group, leading to the Michelin-starred Blackbird and more than 10 other spots throughout Chicago.
Now one of the most prominent self-made restaurateurs in Chicago, Eduard Seitan isn't letting his position hold him back during the pandemic. When life essentially shut down in March, Seitan and his team would quit drawing salaries to preserve as many employees as possible. Still, two restaurants would end up being shut down. Seitan said, "It was so hard for us." More than 100,000 restaurants throughout Chicago have already closed on a long-term basis at the time of this writing.
As winter approaches, Eduard knows that dining outdoors will be all but impossible. While his businesses continue to fight against the ongoing pandemic, Eduard has taken to the air to continue making an impact of his own. Seitan flies as a member of the Pilots N Paws program, a nonprofit network of volunteers that pilot at-risk dogs and cats to no-kill organizations around the country. Additionally, Pilots N Paws will literally take animals off of the euthanization list to bring them to forever homes throughout the nation.
For his own part, Seitan has helped to save over 40 pets that were to be euthanized at their local Chicago shelter. Seitan has frequently spoken out against animal abuse and how the very description can fill him with rage. As a result, Seitan knew that he wanted to truly give new opportunities to animals so that they could live fulfilling lives in homes brimming with love and affection. Along the way, Seitan points out that the dogs enjoy the ride and 'do really well' once the plane gets into the air.
Seitan has long called the air his 'happy place' and now he is returning there frequently with the pandemic opening up his schedule. October 14th saw Seitan fly Frank, a German pointer, and Hero, a mixed-breed, to Ohio where they would join a prison-dog program. The animals would be introduced to individuals serving their time, in return, the dogs will be trained and treated to love and affection.
Eduard Seitan has a pair of rescue dogs of his own and he frequently volunteers alongside the team at Chicago Animal Care and Control.
The Man Who Saved Hundreds of Dogs in a Hurricane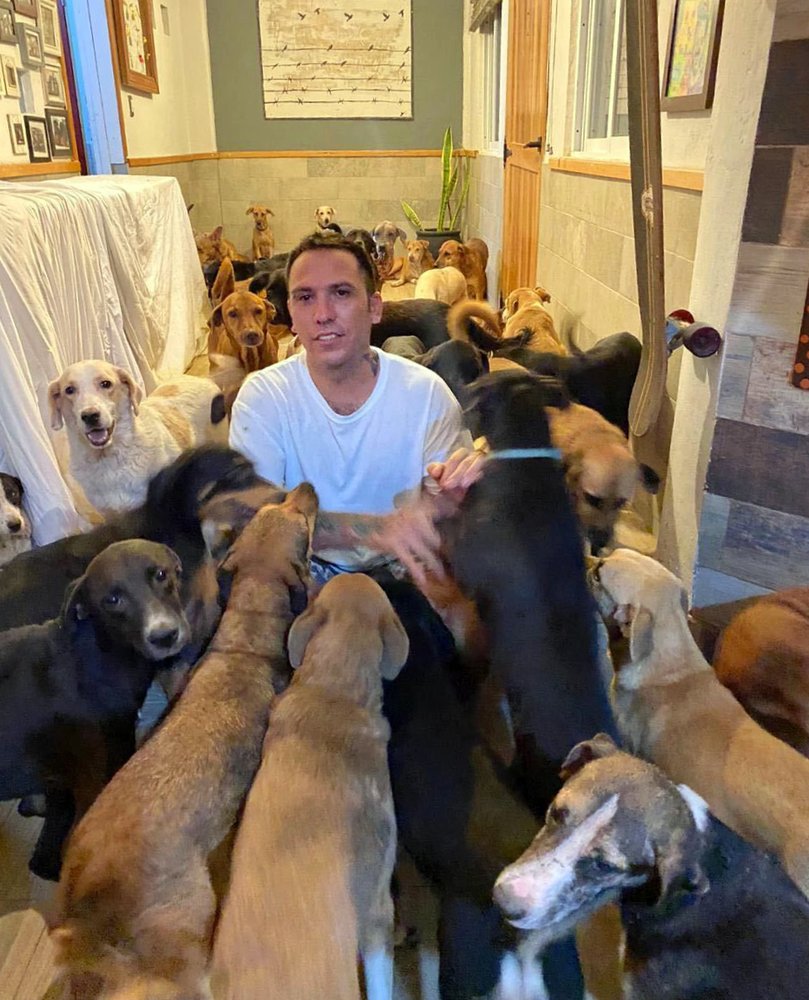 Ricardo Pimentel never expected to be compared to Noah, or a pied-piper, or a dog-whisperer. However, his role in life may have very well been fated for what he was about to do ahead of a big storm that was coming towards his region.
Hurricane Delta was expected to hit the Mexican Yucatan with full force. The area was familiar with tropical storms, but heavy-stage hurricanes were rare. One of the last times a major hurricane hit the area, it ended up leaving major city areas buried waste deep in ocean water pushed inland. Knowing full well what another hurricane could do, Ricardo decided to do his best for the animals nobody else was going to do anything about. As a result, one man managed to save over 300 dogs, more than a handful of chickens, a hedgehog, and even rabbits. And even sheep ended up finding some shelter under his patio roof.
The wind and rain howled against Ricardo's house, but it was going to stand and make it to another day. And for the animals he saved, they too were going to make it and live longer a well. The conditions afterwards were less than ideal. There was a tremendous amount of cleanup and removal of broken items that were needed. That said, the animals all seemed to understand what was going on and none of them attacked each other during the entire affair. They all made it through the hurricane safe, alive, and healthy.
For his neighbors and family, Ricardo's actions were no big surprise, however. The home and surrounding area were already well-known for being an animal sanctuary, a saving place for those creatures that either were not wanted, lost, too old to be adopted or similar. The sanctuary had managed to operate for at least a decade now, located 20 miles to the south of Cancun.
Ricardo needed help, however, during the hurricane. So, with his home computer and a basic Internet connection, he asked for help. Ricardo didn't need to say much; the photo of his room and house looked like a real-life version of a dog farm running free inside a house.
The storm passed, like they all do, but Ricardo still had 300 dogs plus the rest of the barn to take care of, feed, clean up after and relocate. Fortunately, unknown to Ricardo, his social media plea had gone into sharing mode at hyper speed. The photos and his request went viral, and everyone, thousands he never knew or will ever meet, began to help. In addition, his own neighbors chipped in and arrived to help Ricardo clean up the sanctuary as well.
In the big picture, Ricardo hopes the help can go farther and actually produce permanent homes for many of the animals he takes in, making room and allowing him to save additional new arrivals that always come in. It would be wonderful if the hurricane's outcome and attention translated into more, but Ricardo is definitely grateful for what was provided. He saved hundreds of lives among the animals he cared for. And, Ricardo even found a way to adopt one of the dogs he saved for himself as well.