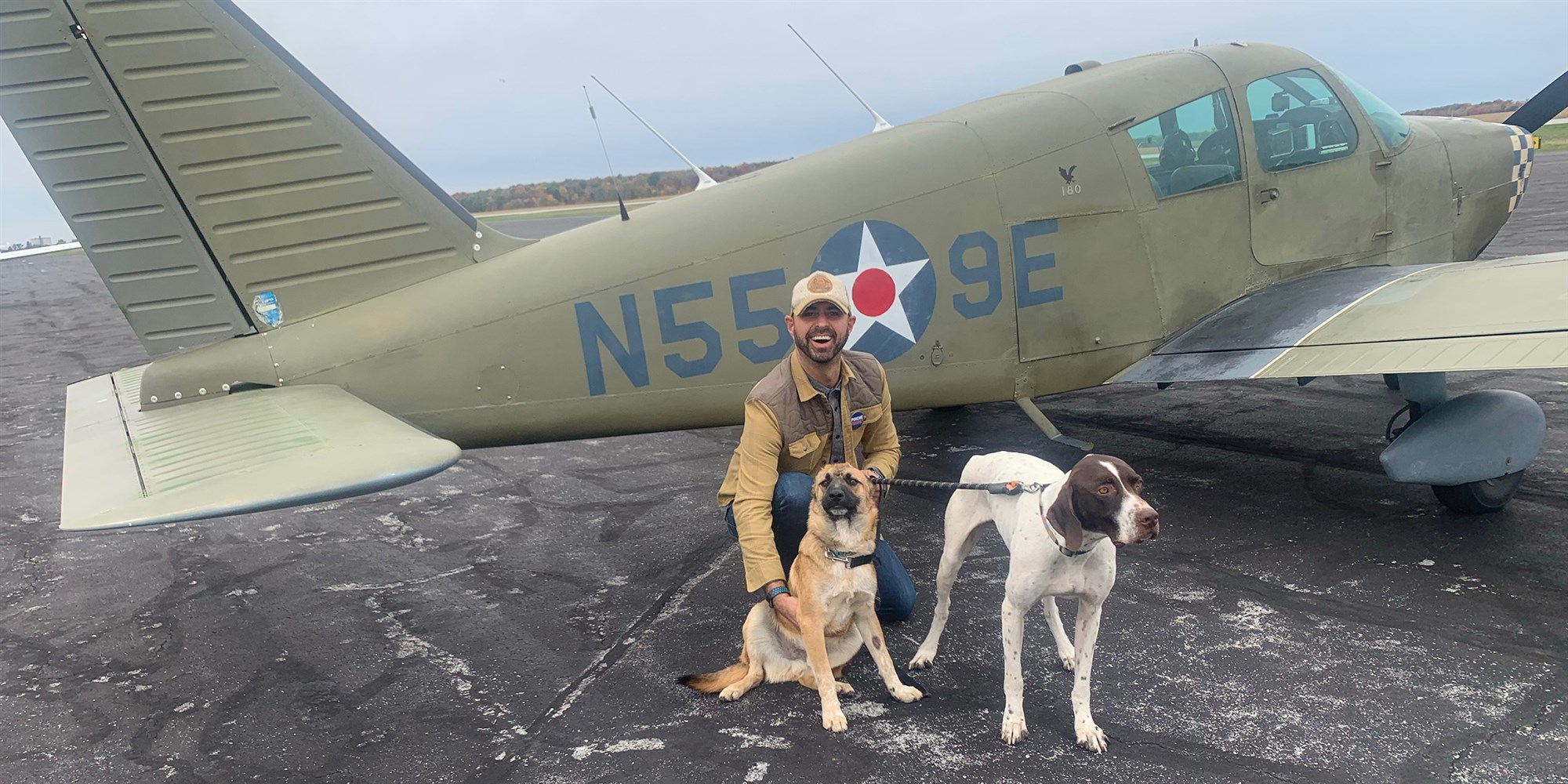 Chicago Business Owner Uses Pandemic Scheduling to Fly At-Risk Animals to Safety!
When the coronavirus pandemic first truly hit the United States, nobody knew how things would shake out. Flash forward nearly an entire year later and we still aren't sure exactly what the future may hold. With that being said, the past eight months haven't been wasted entirely. Some people like Eduard Seitan, a restaurateur from Chicago, used their pandemic downtime to help those most at risk and vulnerable, including sick and injured animals. Before we dive into that aspect of the story, let's first introduce you to Eduard Seitan.
Seitan would find his way to the United States at a young age after having immigrated from Romania when he was only 19-years-old. Fresh-faced and completely at a loss concerning the English language, Eduard knew that he was facing an uphill challenge in his new country. In fact, Eduard couldn't speak a single word of English. Despite his linguistic limitations, Eduard knew that he could turn his fortune around by working hard.
After working for a few months at a construction job site, Eduard would find his way to a popular Italian restaurant named Club Lucky, due to his own Italian background. Eduard would work as a food runner until he was eventually promoted to the position of head server. A few short years later, Eduard would partner with a friend to establish the One Off Hospitality Group, leading to the Michelin-starred Blackbird and more than 10 other spots throughout Chicago.
Now one of the most prominent self-made restaurateurs in Chicago, Eduard Seitan isn't letting his position hold him back during the pandemic. When life essentially shut down in March, Seitan and his team would quit drawing salaries to preserve as many employees as possible. Still, two restaurants would end up being shut down. Seitan said, "It was so hard for us." More than 100,000 restaurants throughout Chicago have already closed on a long-term basis at the time of this writing.
As winter approaches, Eduard knows that dining outdoors will be all but impossible. While his businesses continue to fight against the ongoing pandemic, Eduard has taken to the air to continue making an impact of his own. Seitan flies as a member of the Pilots N Paws program, a nonprofit network of volunteers that pilot at-risk dogs and cats to no-kill organizations around the country. Additionally, Pilots N Paws will literally take animals off of the euthanization list to bring them to forever homes throughout the nation.
For his own part, Seitan has helped to save over 40 pets that were to be euthanized at their local Chicago shelter. Seitan has frequently spoken out against animal abuse and how the very description can fill him with rage. As a result, Seitan knew that he wanted to truly give new opportunities to animals so that they could live fulfilling lives in homes brimming with love and affection. Along the way, Seitan points out that the dogs enjoy the ride and 'do really well' once the plane gets into the air.
Seitan has long called the air his 'happy place' and now he is returning there frequently with the pandemic opening up his schedule. October 14th saw Seitan fly Frank, a German pointer, and Hero, a mixed-breed, to Ohio where they would join a prison-dog program. The animals would be introduced to individuals serving their time, in return, the dogs will be trained and treated to love and affection.
Eduard Seitan has a pair of rescue dogs of his own and he frequently volunteers alongside the team at Chicago Animal Care and Control.
Man Dubbed a Hero After Saving a Baby Elephant With CPR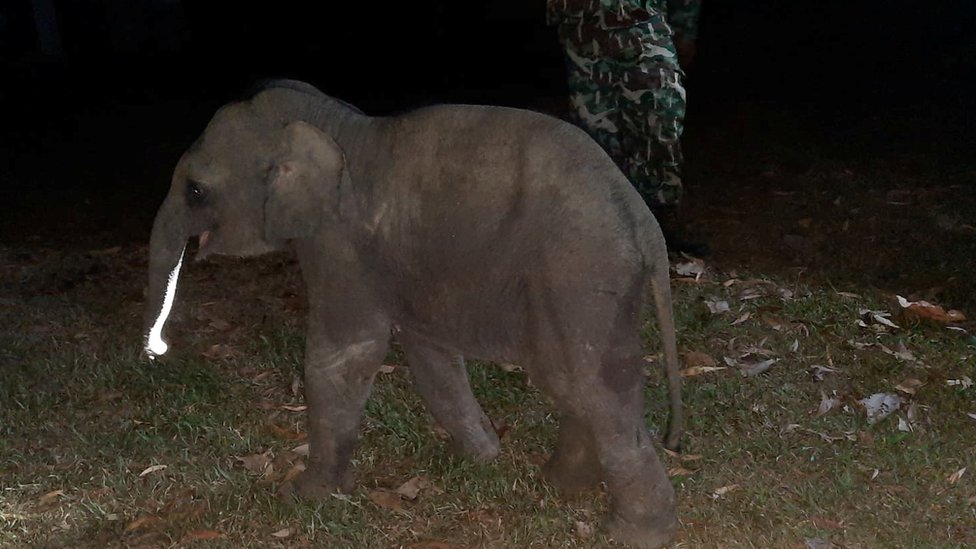 People who are trained to provide CPR to rescue others expect to be called upon in the odd moment to act. However, Srivate Mana never expected that his knowledge in how to save a life would be critical in saving a baby elephant. Yet, that is exactly what he found himself doing and was filmed in a video that went viral on the Internet shortly after. Savings a baby elephant left on the side of the road, Mana was able to bring the elephant back and it was standing again within 10 minutes.
Animals Can't Read Road Warning Signs
Like any animal, the baby elephant was simple moving from one part of the area to another looking for food and following its herd. However, unlike the older pachyderms, the young elephant was not yet used to the roads and vehicles that cut through roaming area of Chanthaburi. It had no idea what to make of the noise or the lights the vehicles had to signal they were approaching. And curiosity ultimately ended up being the animal's weakness. As a result, it had no idea what was hurtling towards the small animal when a motorcycle rider slammed into the creature at speed. The rider was okay, aside from scuffs and being thrown from the motorbike. Unfortunately, the baby elephant took the brunt of the impact and was laid out on the road.
Things Weren't Looking Very Good
When Mana arrived at the scene traveling the same path as his crew, he could see his coworkers taking care of the downed rider, but nothing was happening for the elephant. In the distance he could also hear the mother and adult elephants calling for the baby creature. Instinctually, Mana knows to jump into action to save a life, and even the elephant parents calling seemed to trigger his training. Trying to guess where the elephant's heart was, he got close to the creature on the road and started figuring out where to apply CPR. At the same time Mana was crying, feeling a wave of emotion for the junior pachyderm. Amazingly, the elephant began to move. He was in shock but for a good reason.
A Miracle on Four Legs, With a Trunk
After a few seconds of standing the baby elephant began to reorient itself and went right back to the same location where it was originally hit, probably looking for its mother. Amazingly, the baby elephant wasn't seriously injured, just completely dazed and confused. As the young elephant started calling out for any sign of its herd, the mother and the rest of the elephants came back out of the countryside to fetch it. Mana watched the reunion and smiled.