'Chewy' Online Pet Store Offers Incredible Gesture to Grieving Pet Owner.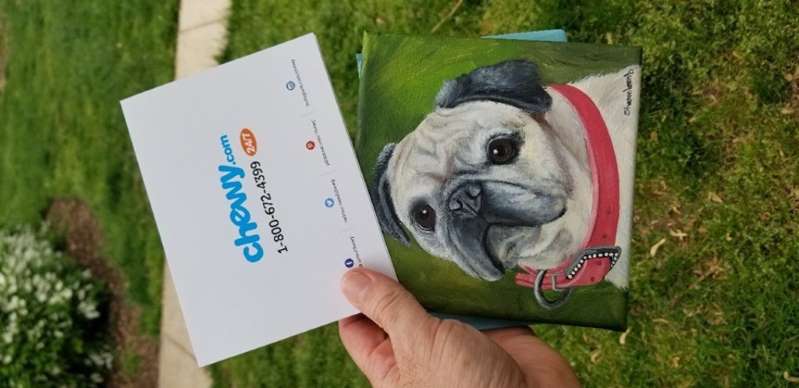 When you adopt a pet, you are bringing them into your family for life. When you lose a pet, it feels like you just lost a member of your family. While the grief that we feel over losing our beloved pets is not easy to forget, there are kindhearted souls out there that are doing their part to make it easier. Joseph Inabnet had to put down his 14-year-old pug, named Bailey, due to continual health problems that were not getting better. With a bag of prescription pet food that he could no longer use, Inabnet decided to contact the online pet retailer 'Chewy', in order to see if he could get a refund. What happened next would leave Inabnet crying bittersweet tears of happiness. Let's see if you can keep your tears from flowing!
According to Inabnet, Bailey had been struggling with health issues since her fifth birthday. In reality, Inabnet had assumed that he would have to let her go before she turned eight. However, Inabnet worked hard with Bailey's veterinarian, and they were able to extend her life for almost a full decade, thus allowing Inabnet and Bailey to share many moments of joy together. One of Bailey's favorite tricks was to sit on her backside in order to beg for treats. Inabnet loved to take pictures of Bailey when she performed this trick, and he sent one photo to Chewy along with his email, detailing the tragic loss of his best furry friend. Chewy told Inabnet to donate the pet food to a shelter and that they would send him a refund. Inabnet thought that this was the end of the story, but it was not.
Weeks later, Inabnet received a curious package in the mail from Chewy. Not sure what the object was, Inabnet slowly opened the package. As he unwrapped the package, weeks after saying goodbye to Bailey, his heart began to thud. What could be in here? What did Chewy send him? When he finally opened the package, he found a hand-painted portrait of Bailey doing her favorite trick. Inside of the package was a handwritten note from the owners of Chewy, sending love to Inabnet and a promise to support him if he ever needed anything. The painting captured Bailey in all of her silly joy and Inabnet was overcome with emotion. How could he not be? Inabnet was quick to share the lovely portrait on social media whereupon it was quicker to go viral. After being shared hundreds of thousands of times, Inabnet's story was soon all over the internet.
While Inabnet will never truly get over the loss of Bailey, he was afforded one of the kindest parting gifts that a pet owner could ever ask for. Inabnet praised the portrait a thousand times over before tearfully talking about his beloved pup. Bailey loved to always do her 'sit up' trick, and she had even been attempting to do it when he had to put her down due to her terminal illness. With one portrait and a lovely letter, Chewy was able to change Inabnet's last memories of his faithful, furry friend. Bailey was Inabnet's first pet, and he was quick to talk about how much she had changed his life. Inabnet went on to point out that he had never been closer to any animal and that he didn't know if he ever would be again. It's clear to see that Bailey left an impression on Inabnet, and we are happy to read that Chewy helped him to get through the grieving process.
This Adorable Pup Finally Got The Chance To Enjoy Snow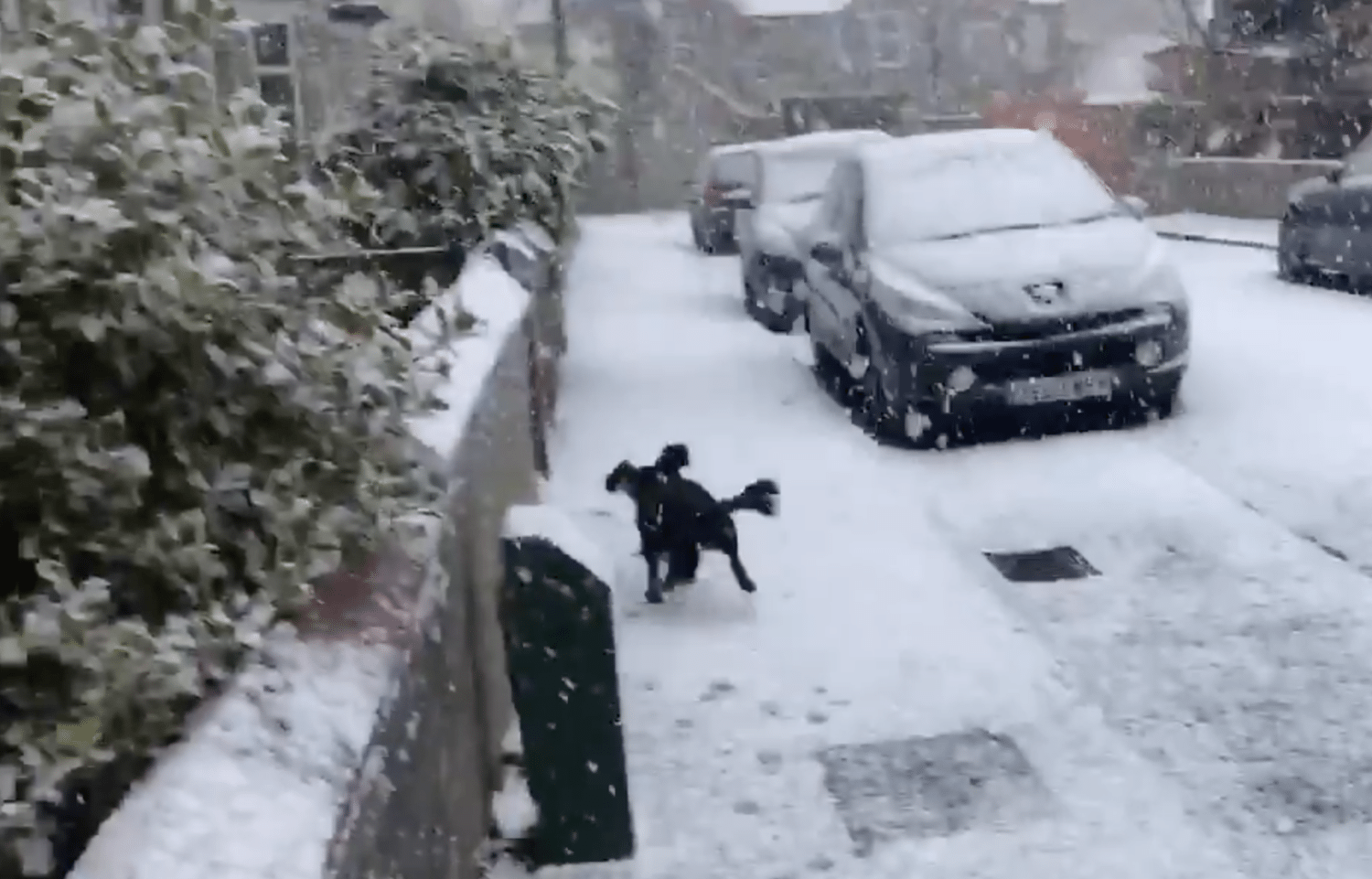 Snow is not something that a lot of us enjoy. In fact, it is a downright nuisance. The prospect of having to get up early to bundle up and clean off your vehicle before work each day is a harrowing one. However, dogs do not view things in the same way that we do. They have more of a glass half full approach at times like these, don't they?
The dog in this story certainly does, that is for sure. Truffle resides in England and when the first snowfall came, he could not contain his excitement. He's not one to care about the dirty and slippery aspect of snow. Truffle is here to have a good time and that is all there is to it.
The magical moment was not going to pass this dog by. He's the type to appreciate life and all that it has to offer. Some of us could stand to learn a thing or two from this pup. Once you have gotten the chance to watch this awesome video, you are going to see exactly what we mean by that.
Jo is his mother and the two live together in York, England. The cocker spaniel is known to have quite the lust for life, too. While he had never experienced snowfall in the past, he wasted no time inserting himself into the mix. He was given the chance to head outside and enjoy it by his mother, running full speed all the while.
Luckily, Jo was willing to record this moment and share it with the rest of us. Try your best not to grin as you watch this dog living it up. There is something about seeing snow for the first time that brings out the inner child in all of us. The dogs that we know and love are certainly no different in this regard. They do not have the same worries that we do.
Truffle does not have to worry about going to buy a winter coat or a set of snow tires. All he has to do is play. Let Jo be the one to scrape the car off when it is time to go to work. Truffle will be too busy dashing through the snow and letting us know just how much fun he is having.
Watching this dog slip and slide around like this is giving us life. Once it was time for the dog to come back inside, he had a very predictable reaction. Truffle decided that he was going to show his mother that he was not ready yet. Instead of racing back inside like some dogs do when they are exposed to the cold, he elected to pout instead. The mental image of this dog sulking is too much! We cannot stop laughing.
While we are not dealing with the same amount of snowfall where we live, we can still appreciate a video like this one. Who wouldn't love to see Truffle react like this on an everyday basis. This video is making us wish that we could take our dog out to play in the snow, to be honest. As soon as you have seen Truffle enjoying the snow, you will want to share this clip.
All of the dog owners in your life are sure to appreciate this one. There is nothing quite like seeing your first snowfall and this is an experience that needs to be shared. Please take a moment to pass this one along to your Facebook friends as soon as possible. It is time that the rest of the world got to know our good friend Truffle.