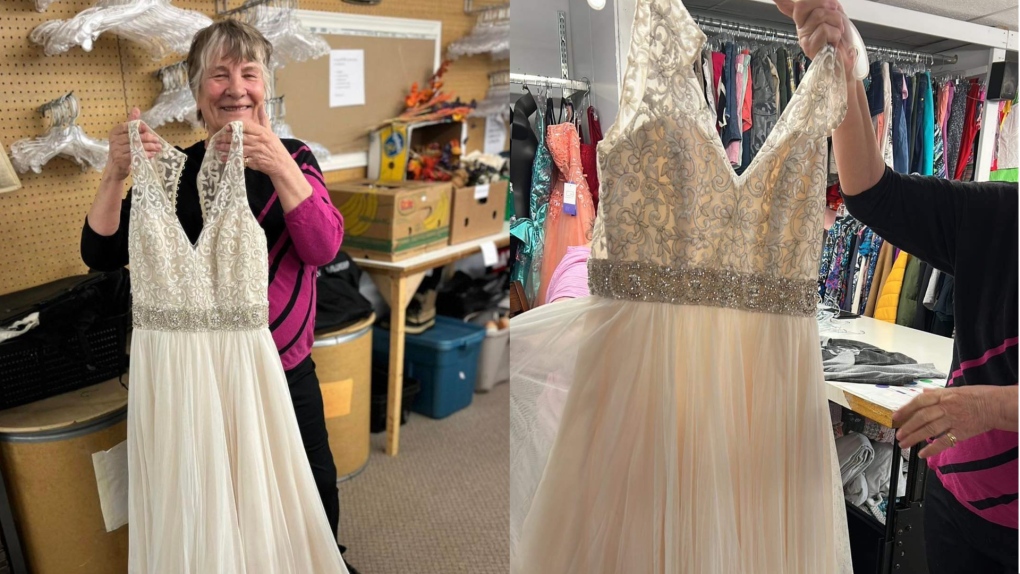 Cherished Lost Wedding Dress Found With Public's Help
Losing a cherished wedding dress can be a heartbreaking experience for any bride. That's exactly what happened to Tanya Walsh from Ontario, Canada, when her father accidentally donated her wedding dress to a local thrift store. But in a stroke of luck, a volunteer at the thrift store found the dress and returned it to Tanya.
The story behind the wedding dress is a sentimental one. Tanya's mother purchased the dress for her just before passing away, and the dress held a special place in her heart. Tanya got married in a small ceremony with just 14 people, as her mother was in palliative care. Unfortunately, her mother passed away a few months after the wedding, making the dress an even more treasured possession.
The dress was stored at Tanya's father's house, but she learned this winter that he had accidentally donated it to a thrift store. Tanya was devastated, but she decided to post on social media, hoping that someone might recognize the dress and help her find it.
To Tanya's surprise, her post was shared over 1,500 times, and it caught the attention of a volunteer at the thrift store. The volunteer went through all the items in storage until she found Tanya's wedding dress. When Tanya heard the news, she was overjoyed and incredibly thankful to the volunteer who found her dress.
Losing something as important as a wedding dress can be a traumatic experience, but Tanya's story shows that there's still hope in the kindness of strangers. The volunteer who found her dress went out of her way to locate it, despite the thrift store having a large inventory of items. Tanya's story is a reminder that social media can be a powerful tool in reuniting people with lost possessions.
Drew Carey's Beyond Generous Gesture to Support Striking Writers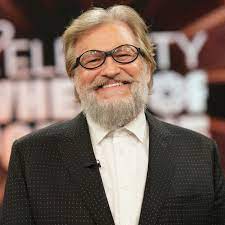 In times of struggle, acts of kindness and generosity can bring hope and relief to those in need. Drew Carey, a well-known television personality, has once again shown his compassion by providing daily lunches for members of the Writer's Guild of America (WGA) who are currently on strike. This remarkable gesture is helping to alleviate some of the financial strain faced by these hardworking individuals.
Drew Carey is graciously covering the expenses at two local businesses for WGA members who show their guild card. The two restaurants involved in this endeavor are Bob's Big Boy in Burbank and Swingers Diner on Beverly. With every meal, Drew is estimated to be spending thousands of dollars per day to ensure that these writers are well-fed during this challenging time.
This is not the first time that Drew Carey has demonstrated his support for the WGA. During the 2007 strike, he generously provided lunches to struggling writers for two consecutive months. His commitment to helping others in need has not wavered over the years, and he continues to be a beacon of kindness.
The gratitude expressed by the WGA members for Drew's actions is overwhelming. Many writers have taken to social media to share their appreciation and to highlight the impact of his generosity. One writer tweeted, "Drew bought me lunch for two months straight in '07 when I was struggling with that WGA strike. In a better place now, but Drew continues to be a good dude." The outpouring of thanks and support from the WGA community is a testament to the positive effect that Drew's kind gestures have on their lives.
The participating restaurants have become a gathering place for WGA members, who are not only enjoying the delicious meals but also feeling the love and support from Drew. The writers express their gratitude repeatedly, and the staff at the restaurants are grateful to be part of this compassionate act. They feel privileged to play a role in facilitating Drew's generosity and witness the joy it brings to those in need.
Being a writer can be challenging, with periods of financial uncertainty and limited opportunities. The current strike has exacerbated these difficulties, making every complimentary meal a significant relief for the writers. As one member explained, "They're very, very happy and they're very, very thankful to Drew." The impact of Drew's support goes beyond a single meal—it represents a lifeline for those facing financial hardships during the strike.
Drew Carey's unwavering commitment to supporting the WGA and his genuine care for those in need is truly commendable. His actions remind us of the power of kindness and the difference one person can make in the lives of others. As the strike continues, the lunches provided by Drew serve as a ray of hope and a reminder that the writing community is not alone in their fight.
In times of hardship, it is heartwarming to see individuals like Drew Carey step forward and offer their support. His kindness and generosity are an inspiration to us all, and his contributions to the well-being of the WGA members are deeply appreciated.