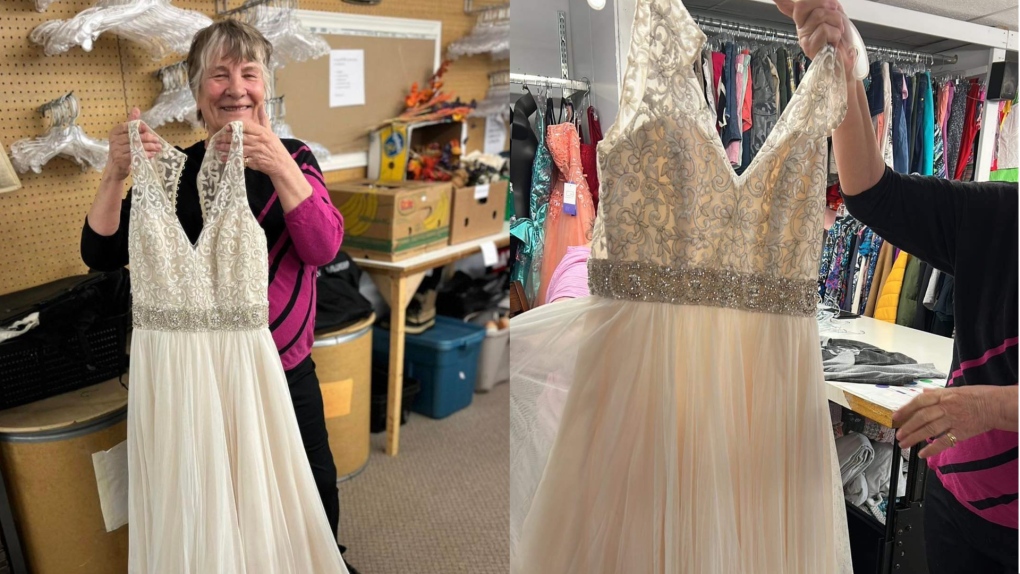 Cherished Lost Wedding Dress Found With Public's Help
Losing a cherished wedding dress can be a heartbreaking experience for any bride. That's exactly what happened to Tanya Walsh from Ontario, Canada, when her father accidentally donated her wedding dress to a local thrift store. But in a stroke of luck, a volunteer at the thrift store found the dress and returned it to Tanya.
The story behind the wedding dress is a sentimental one. Tanya's mother purchased the dress for her just before passing away, and the dress held a special place in her heart. Tanya got married in a small ceremony with just 14 people, as her mother was in palliative care. Unfortunately, her mother passed away a few months after the wedding, making the dress an even more treasured possession.
The dress was stored at Tanya's father's house, but she learned this winter that he had accidentally donated it to a thrift store. Tanya was devastated, but she decided to post on social media, hoping that someone might recognize the dress and help her find it.
To Tanya's surprise, her post was shared over 1,500 times, and it caught the attention of a volunteer at the thrift store. The volunteer went through all the items in storage until she found Tanya's wedding dress. When Tanya heard the news, she was overjoyed and incredibly thankful to the volunteer who found her dress.
Losing something as important as a wedding dress can be a traumatic experience, but Tanya's story shows that there's still hope in the kindness of strangers. The volunteer who found her dress went out of her way to locate it, despite the thrift store having a large inventory of items. Tanya's story is a reminder that social media can be a powerful tool in reuniting people with lost possessions.
Grandpa Rudy Noorlander's Remarkable Recovery After Grizzly Bear Attack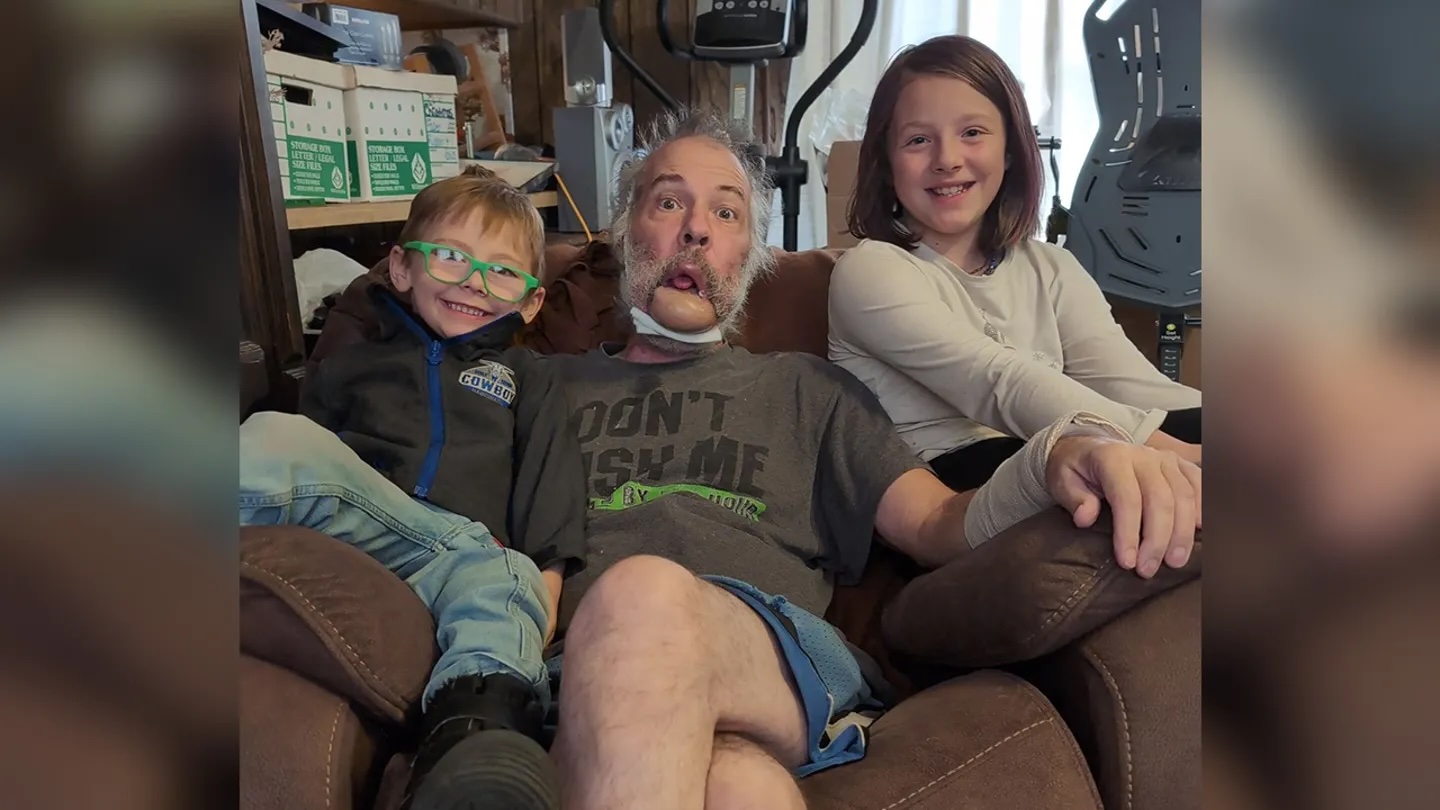 In the rugged wilderness of Montana, a brave 61-year-old man named Rudy Noorlander faced a terrifying encounter with a 9-foot-tall grizzly bear that left him with a ripped-off jaw. Despite this harrowing experience, Rudy's indomitable spirit and determination to recover have amazed his family and community.
On September 8th, while helping a father and son track a shot deer in Custer Gallatin National Forest, Rudy unexpectedly crossed paths with the massive grizzly bear. In a moment of sheer surprise, the bear attacked him, resulting in what Rudy humorously described as the "most disgusting French kiss of his life." The bear tore into his lower jaw, leaving Rudy in a life-threatening situation.
Recalling the traumatic incident, Rudy shared that the attack happened so quickly that he couldn't deploy his bear spray in time, and a misfire from his gun further complicated the situation. Desperate to fend off the bear, Rudy resorted to using his hands, but the grizzly clamped onto his lower jaw with incredible force. Despite the unbearable pain and the bear's rancid breath, Rudy valiantly fought for his life.
Miraculously, Rudy survived the ordeal, and he is expected to make a full recovery. Reflecting on the incident, he acknowledged that there were things he could have done differently to change the outcome, but he remains optimistic about the future. Supported by his family, including daughter Ashley, Rudy jokingly declared that he's going to be "like Rambo out there" in the Montana wilderness.
Despite facing one of the most challenging moments of his life, Rudy Noorlander maintains a positive and resilient attitude. Describing him as the "most positive person" she knows, Ashley praised her father's will to live and his fighting spirit. Rudy, a Montana native, owns Alpine Adventures, a snowmobile rental shop in Big Sky, and the incident has strengthened his connection with family, God, and personal growth.
With unwavering faith, Rudy believes that there is a purpose for his survival, and he plans to share his story through church devotionals and inspirational talks. He sees the attack as a turning point that has guided the rest of his life's journey.