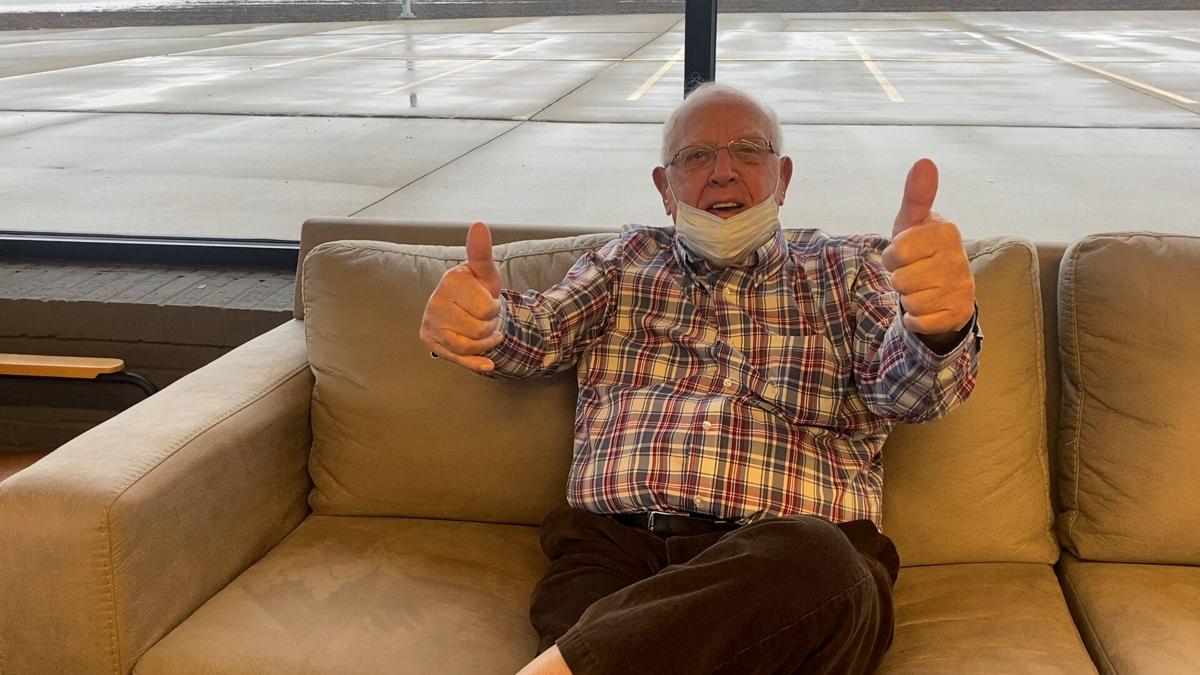 Charleston Veteran Heroic Yet Again – Donates 50th Gallon of Blood
Doctors and medical professionals around the world are always on the lookout for blood donations. Blood transfusions first truly began in the 1600s and it wasn't for hundreds of years until we realized just how medically important and potentially life-saving the process was. More than just an advocate for blood banks, medical professionals understand the pure importance of having a supply of healthy blood available for transfusions. On an annual basis, more than 4.5 million Americans will require a transfusion. This is where a veteran from Charleston named Don Schaefer steps into our story!
Don Schaefer had served in the Cold War in 1956. It was at that time that surgical operations were in immediate need of additional blood supplies. Don would speak with WAND-TV regarding his work giving blood by saying, "They were having a serious operation, and they would ask for recruits to donate." Hearing a need and ready to meet it, Don would begin donating his own blood more than 60 years ago, a practice that he has continued with pride up to this day.
Don was recently recognized for donating his 50th gallon of blood (and two pints — he'd add proudly) when the news began covering his story more in earnest. Don has given more than 400 donations in order to reach this large amount of donated blood. 402 donations, to be exact, is what it took for Don to reach 50 gallons and an additional pair of pints. Don has remained humble throughout his work giving blood back saying, "I would go and donate my blood because it is not difficult."
According to Don after a conversation he had with the American Red Cross, each pint of blood that Don gave would go on to save at least three lives. Don would go on to explain that he was able to track where his blood donations went throughout the country, pointing out that his blood had gone to Arkansas, Nashville, and even Tennessee.
While Don is proud of giving blood, the American Red Cross has to be careful that they aren't taking too much. Don told reporters at WAND-TV that he had been prevented from giving any more blood following his 50th total gallon, apparently running up and over the limit for the year. Don said, "The Red Cross marked me and gave me a red flag."
Even though Don had to stop giving for a few months for his health and safety, he doesn't plan on giving up donating any time soon. Asked when he would stop donating blood Don replied by stating that he'd continue 'as long as he felt good'. Don went on to say that he couldn't tell anyone when he'd plan on stopping.
Outside donating blood to the American Red Cross and serving in the United States military, Don would donate his platelets while also inspiring others within his family and community to do the same. Through Don's interview with WAND-TV, he even managed to get the reporter to agree to donate their blood.
With so many people requiring blood transfusions around the world, it is incredibly important for medical professionals to maintain a steady supply at their blood bank. Roughly every TWO seconds, someone in the United States or Canada will be in need of a blood transfusion of some varying volume.
One of the most important areas impacted by a lack of blood availability is in the cancer ward, where nearly one million Americans are diagnosed every single year. With 37% of the United States population eligible to donate, currently, less than 10% of citizens actually do.
Be like Don — give back when you can!
500,000-Year-Old Wooden Structure Rewrites History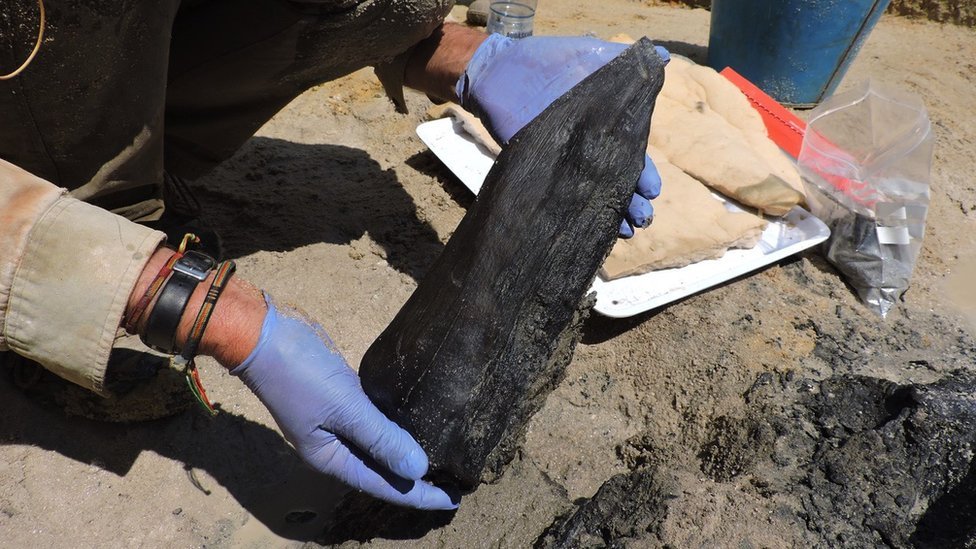 In an archaeological discovery, a wooden structure dating back an astonishing 500,000 years has been unearthed on the banks of a river in Zambia, challenging long-held beliefs about the capabilities of ancient humans. Researchers stumbled upon these ancient wooden logs, a revelation that has the potential to reshape our understanding of the lives of early humans.
The find, located on the riverbanks near Zambia's Kalambo Falls, provides compelling evidence that stone-age people may have constructed primitive shelters, forever altering our perception of their intelligence and resourcefulness. Archaeologist Prof Larry Barham, who led the research, was profoundly impacted by the discovery, stating, "This find has changed how I think about our early ancestors."
What makes this find truly remarkable is that it suggests ancient humans did more than merely survive; they thrived by creating something entirely new. These early humans exhibited intelligence, imagination, and craftsmanship by fashioning structures from wood, a material that had never before been transformed into such large and sophisticated objects.
The researchers also uncovered ancient tools, including digging sticks, but the most exciting find was two pieces of wood positioned at right angles to each other. "One is lying over the other, and both pieces of wood have notches cut into them," explained Geoff Duller, a professor of geography at the University of Aberystwyth and a member of the research team. "You can clearly see those notches have been cut by stone tools, making the two logs fit together to become structural objects."
Radiocarbon dating confirmed the wood's age, placing it at a staggering 476,000 years old. This revelation has ignited curiosity about the woodworking traditions of ancient societies, challenging the prevailing notion that early humans led simplistic, nomadic lives.
Perrice Nkombwe, a team member from the Livingstone Museum in Zambia, expressed her astonishment, saying, "I was amazed to know that woodworking was such a deep-rooted tradition. It dawned on me that we had uncovered something extraordinary."
The preservation of the wooden structure itself is a miracle. Typically, wood decays over time unless preserved under specific conditions. However, in the waterlogged environment along the Kalambo Falls, the wood remained intact, essentially pickled by the elements for millennia.
While the exact purpose of this ancient wooden structure remains a mystery, it has sparked numerous speculations. Prof. Duller suggests it might have been used as a place to sit beside the river and fish, although a complete understanding of its function remains elusive.
Moreover, the identity of the individuals who constructed this structure raises intriguing questions. "We don't know – it could have been Homo sapiens, and we just haven't discovered fossils from that age yet," Prof. Duller added. "But it could be a different species – [perhaps] Homo erectus or Homo naledi – there were a number of hominid species around at that time in southern Africa."
This discovery has the potential to enrich our understanding of ancient woodworking techniques, craftsmanship, and human interaction with the environment. As researchers continue their work at the Kalambo Falls site, the pages of history are being rewritten, and our appreciation for the ingenuity of our ancient ancestors grows ever deeper.