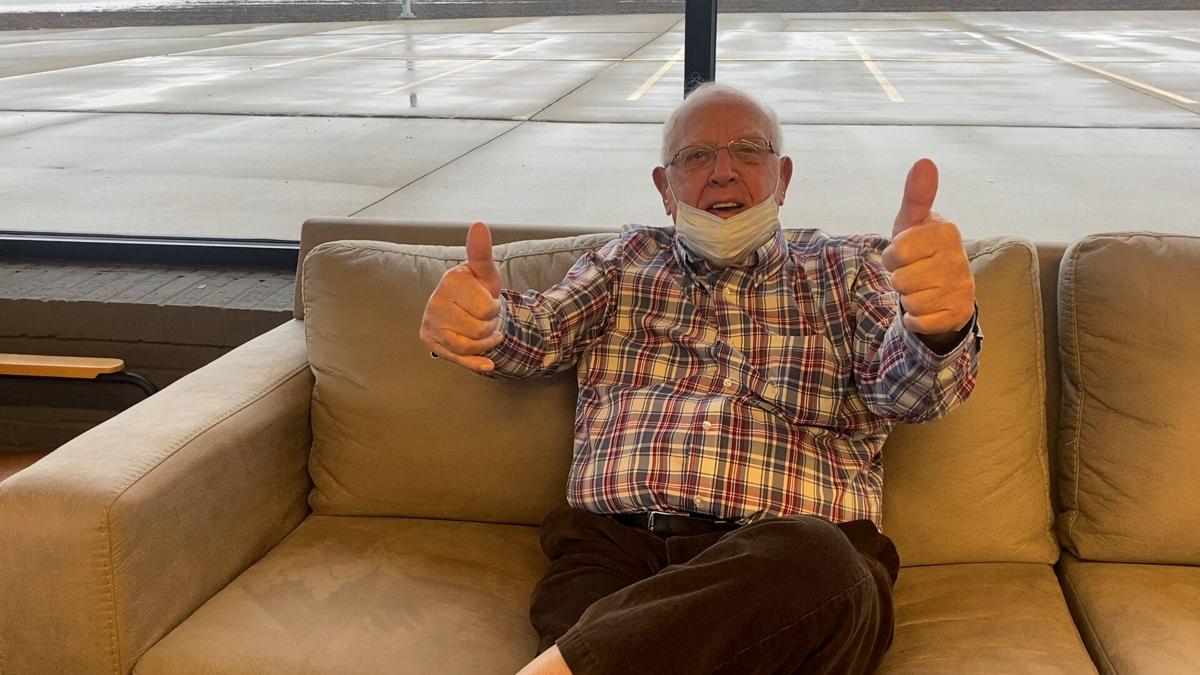 Charleston Veteran Heroic Yet Again – Donates 50th Gallon of Blood
Doctors and medical professionals around the world are always on the lookout for blood donations. Blood transfusions first truly began in the 1600s and it wasn't for hundreds of years until we realized just how medically important and potentially life-saving the process was. More than just an advocate for blood banks, medical professionals understand the pure importance of having a supply of healthy blood available for transfusions. On an annual basis, more than 4.5 million Americans will require a transfusion. This is where a veteran from Charleston named Don Schaefer steps into our story!
Don Schaefer had served in the Cold War in 1956. It was at that time that surgical operations were in immediate need of additional blood supplies. Don would speak with WAND-TV regarding his work giving blood by saying, "They were having a serious operation, and they would ask for recruits to donate." Hearing a need and ready to meet it, Don would begin donating his own blood more than 60 years ago, a practice that he has continued with pride up to this day.
Don was recently recognized for donating his 50th gallon of blood (and two pints — he'd add proudly) when the news began covering his story more in earnest. Don has given more than 400 donations in order to reach this large amount of donated blood. 402 donations, to be exact, is what it took for Don to reach 50 gallons and an additional pair of pints. Don has remained humble throughout his work giving blood back saying, "I would go and donate my blood because it is not difficult."
According to Don after a conversation he had with the American Red Cross, each pint of blood that Don gave would go on to save at least three lives. Don would go on to explain that he was able to track where his blood donations went throughout the country, pointing out that his blood had gone to Arkansas, Nashville, and even Tennessee.
While Don is proud of giving blood, the American Red Cross has to be careful that they aren't taking too much. Don told reporters at WAND-TV that he had been prevented from giving any more blood following his 50th total gallon, apparently running up and over the limit for the year. Don said, "The Red Cross marked me and gave me a red flag."
Even though Don had to stop giving for a few months for his health and safety, he doesn't plan on giving up donating any time soon. Asked when he would stop donating blood Don replied by stating that he'd continue 'as long as he felt good'. Don went on to say that he couldn't tell anyone when he'd plan on stopping.
Outside donating blood to the American Red Cross and serving in the United States military, Don would donate his platelets while also inspiring others within his family and community to do the same. Through Don's interview with WAND-TV, he even managed to get the reporter to agree to donate their blood.
With so many people requiring blood transfusions around the world, it is incredibly important for medical professionals to maintain a steady supply at their blood bank. Roughly every TWO seconds, someone in the United States or Canada will be in need of a blood transfusion of some varying volume.
One of the most important areas impacted by a lack of blood availability is in the cancer ward, where nearly one million Americans are diagnosed every single year. With 37% of the United States population eligible to donate, currently, less than 10% of citizens actually do.
Be like Don — give back when you can!
Joyous Return of Assumed Extinct Mini Pig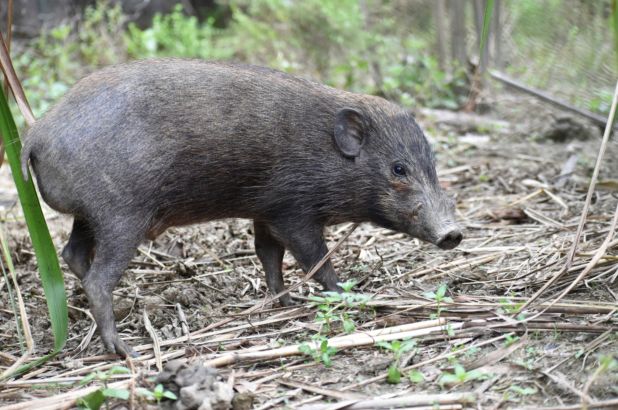 When animals go extinct, they become a footnote in history. The return of an assumed extinct species is not common. In fact, it's downright rare. So, in 1971, when the pygmy pig in India disappeared, many biologists and researchers expected the creature to be done for. The little creature normally lived in the foothills before the Himalayas reach up for the clouds and normally would reach a rocketing 10 inches in height off the ground. Given its natural size, the pygmy pig generally tried to stay out of sight to keep off the dinner menu of predators. It's own diet consisted of bugs and tubers, more than enough to keep the creature fed.
An Amazing Turnaround
However, after 100 years of human intervention and encroachment, by the 1970s the pig was written off. It wasn't until another 20 or so years later, researchers in the area managed to catch a few of the pygmy pigs alive. They nurtured them in captivity until they bred, and then the teams worked to continue increasing the pigs numbers. Finally, enough of a population was raised that the researchers could actually attempt to let the pygmy pigs go. The releases began in Assam, in the northeast part of India. And so began 25 more years of work trying to get the wild pigs to increase their number and avoid a complete wipeout. Today, some 300 to 400 creatures are estimated to be alive, running wild. Another 76 are held in reserve and continue to be raised in captivity, just in case. However, the best news is, the species is living again.
More Than One Colony Makes a Party
In addition to the original release in Assam, additional pigs have been released, with colonies established in Manas as well as Orang, both national parks in India, as well as a pair of animal sanctuaries.
The world can't afford to lose more species to extinction thanks to human development, including pigs. Currently, there are only 17 types of pigs left today. Without the efforts of conservationists, that number would drop further. Each extinction is like someone taking a giant eraser to a chalkboard of millions of years of evolution.
Of course, now the problem is nature itself as well. While the pygmy pig population has stabilized and is growing, the bigger problem is that they are still fragile. Swine flu and similar conditions can easily decimate these pigs before anyone can stop it simply through contagion. So, the conservationists have their hands full trying to keep the populations safe and separated from any carriers with potential viral threats.
Conservationism can be hard, and oftentimes it ends in disappointment trying to save an endangered creature. However, in India, this time the pygmy pig can be considered a win. And, if things stay on track, it should be able to re-establish itself very well.