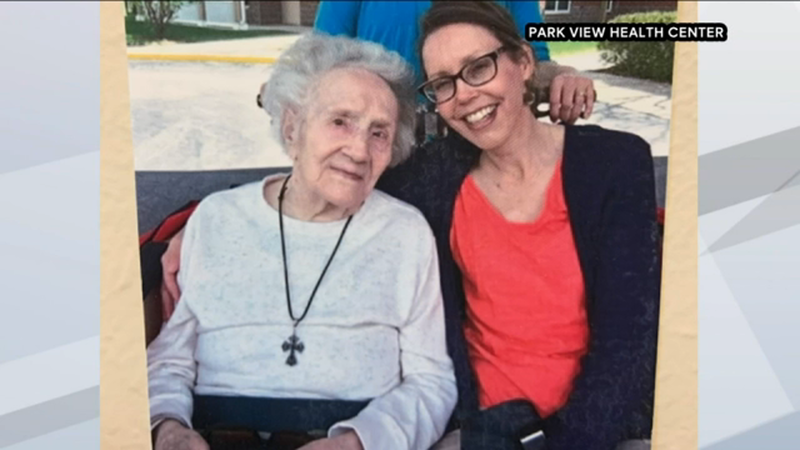 Centenarian Beats Coronavirus and Prepares For 109th Birthday
Millions of people have been dying across the world as a result of contracting the Coronavirus.
One of the most emphasized points has been for the elderly and people with underlying health conditions to shelter-in-place or wear protective gear at all times.
It is therefore understandable why the world is celebrating the fact that a centenarian has been able to survive the brutal virus.
She is actually well on her way to a decade past the century and doing so in fine style.
Not only has she fought and won the battle, but she is taking preparatory steps to celebrate another birthday.
One hundred and nine years, she has managed to survive on this earth, two world wars, multiple Presidents, Stock market and housing market crashes, now a pandemic.
Ruth Stryzewski of Oshkosh, Wisconsin, has only three weeks to go, but plans are in high gear. If anyone has anything to celebrate, she certainly does.
Maybe if she were fifty years younger, it would not have been such a surprise that she pulled through the virus unscathed, but at her age, that's unheard of anywhere in the world.
The pandemic has devastated the United States and has led to the loss of lives in the region of four hundred thousand.
Some survivors recover in the slated two-week period, but others take weeks and even months to recuperate.
Some have symptoms that appear to be long-term, like loss of taste and smell or even fatigue.
Some are still laid up in bed, struggling to regain their stamina, trying many home remedies to help them become rejuvenated.
Yet 108-year-old Ruth Strzyzewski of Oshkosh managed to evade all the horrible symptoms and, above all, death, which she is genuinely grateful for.
The coronavirus toll on the elderly has been disproportionate to all other ages. Even seemingly young robust people have succumbed, as well as infants.
However, this older woman was having none of it. She has decided that the virus will not be determining her fate.
For several weeks she remained isolated, putting up an intense fight against the severe virus that has brought many nations to their knees.
Fortunately, she did not need to be hospitalized, even though several symptoms presented themselves.
After her solace period, Strzyzewski has emerged with no ongoing effects and seems to be recuperating with no issues. She's expected to make a full recovery to her usual cheerful self.
One health official highlighted the remarkable feat, noting that at her age, Strzyzewski being on the road to recovery would have been the last thing on anyone's mind, not with so many people losing the coronavirus battle.
Not only has she fought, but she has won and is doing very well. Her strength continues to build each day, and she's almost back to a state of normalcy.
Her birthday celebration, slated for February 20, will be a high point for 2020. Many health officials are likely wondering about the possibility of someone this old conquering the virus.
Maybe they'll be revisiting the round table and analyze her specimens to see what is so different about a woman over a century old that made her survive the vicious virus.
Either way, as they contemplate, she will be having a whale of a time celebrating her 109th birthday on 20 February with whatever number of people will be allowed.
Be assured; it will be covered by media houses not only in the United States but globally.
The Returned Wallet from Antarctica – Half A Decade Later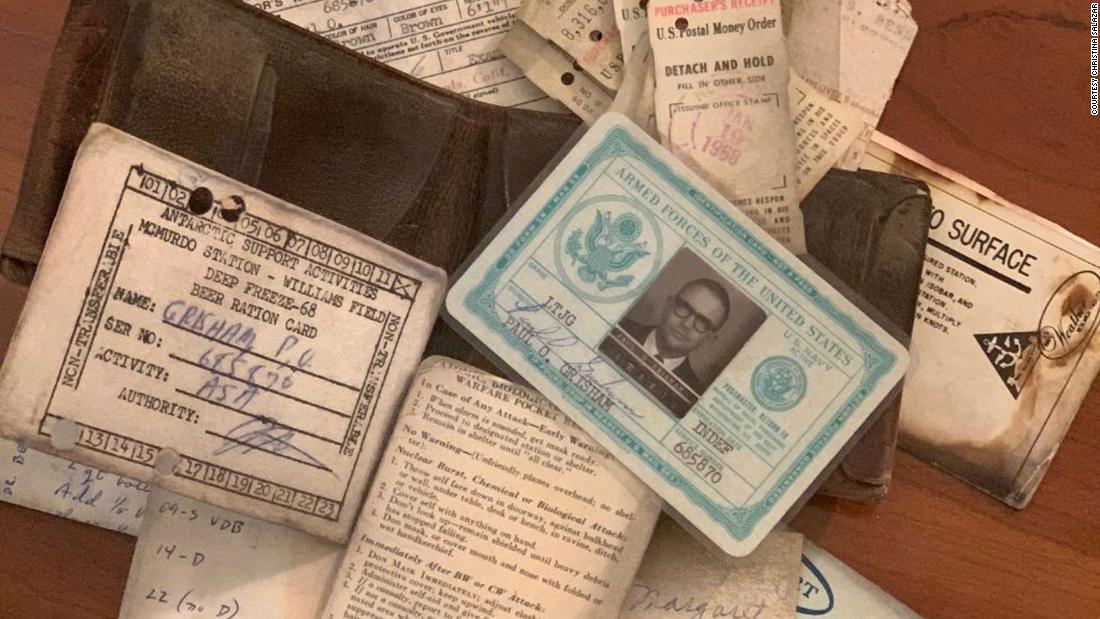 In 1968 a meteorologist was stationed in Antarctica among a number of military personnel. Their role was research as well as, and Paul Grisham's job was to track the weather in the southern pole region. Unfortunately, as crazy as it seems, Grisham managed to lose his wallet while working in the remote location and never did find it before leaving. That wallet sat in Antarctica at the station for another 53 years until it was rediscovered.
When the wallet was returned to Grisham, he felt like he was going back in a mental time machine. The wallet was in exceptionally good condition as well as the cards and materials that were kept in it. At 91 Grisham remarked first about how young he looked in the card photos as well as how far back that part of his life was.
The location, McMurdo Station, was being redesigned along with the demolishing and removal of older buildings. During the work, one of the construction crew found the wallet which had stayed in its place since Grisham had been stationed. Looking back on the cards now, Grisham continues to repeatedly trigger memories when he looks at his own Navy ID card. Last carried in 1968, the card was preserved and never deteriorated except for the edges of the leather. Included in the contents was a beer ration card, a guide card on how to deal with attacks ranging from nuclear to biological. And Grisham even included a recipe folded up in the cards for a liqueur.
The weather monitoring was a big issue at the time. Unlike today with tons of satellites spinning around the planet for watching everything from a farmer in the western side of China eat a sandwich to the weather's minute moves, back then the weather had to be observed in person. Grisham's job was to track the regional patterns so that planes and ships moving through the edge of the southern hemisphere to the station could do so safely and avoid storms. The work shifts were hard; Grisham remembered working a half day on, literally, and the half day off to rest and went straight for five long months.
Things weren't all about work. Grisham remembers they had pretty useful mini bowling alley which never got boring. And an inside gym was handy since jogging outside was off the list everyday of the year. Location-wise, the station was in one of the best locations in Antarctica as well; it would usually get to a balmy 25 degrees Fahrenheit. That was considerably better than other locations a bit further in easily only getting to a tepid minus 65 degrees.
When Grisham left the southern continent, he did so with a promotion, but he never did find his wallet before taking off. He doesn't have any fond wishes to return, still remembering a soda would explode from the cold in under 15 minutes if left outside. However, one thing he did miss was all the IOUs Grisham kept in his wallet from winning an inordinate number of poker games while on duty at McMurdo. It does make one wonder if he can still collect on this plus interest.
Grisham continues to be a name in history, but the rediscovered wallet was not his first entry. Grisham spent two hours talking with Sir Edmund Hillary about weather when Hillary arrived, and Grisham himself also got to reach the South Pole as well, some 850 miles inland. Sitting now at home, he enjoys the San Diego weather a lot more, but the wallet recovery was definitely a nice touch to Memoryville.