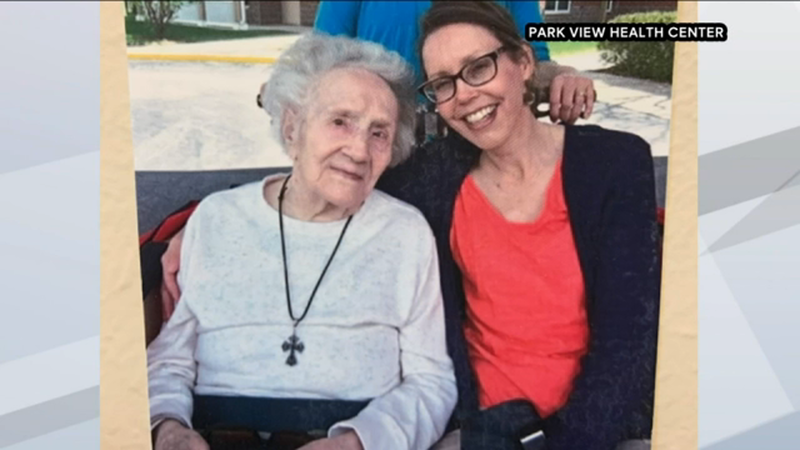 Centenarian Beats Coronavirus and Prepares For 109th Birthday
Millions of people have been dying across the world as a result of contracting the Coronavirus.
One of the most emphasized points has been for the elderly and people with underlying health conditions to shelter-in-place or wear protective gear at all times.
It is therefore understandable why the world is celebrating the fact that a centenarian has been able to survive the brutal virus.
She is actually well on her way to a decade past the century and doing so in fine style.
Not only has she fought and won the battle, but she is taking preparatory steps to celebrate another birthday.
One hundred and nine years, she has managed to survive on this earth, two world wars, multiple Presidents, Stock market and housing market crashes, now a pandemic.
Ruth Stryzewski of Oshkosh, Wisconsin, has only three weeks to go, but plans are in high gear. If anyone has anything to celebrate, she certainly does.
Maybe if she were fifty years younger, it would not have been such a surprise that she pulled through the virus unscathed, but at her age, that's unheard of anywhere in the world.
The pandemic has devastated the United States and has led to the loss of lives in the region of four hundred thousand.
Some survivors recover in the slated two-week period, but others take weeks and even months to recuperate.
Some have symptoms that appear to be long-term, like loss of taste and smell or even fatigue.
Some are still laid up in bed, struggling to regain their stamina, trying many home remedies to help them become rejuvenated.
Yet 108-year-old Ruth Strzyzewski of Oshkosh managed to evade all the horrible symptoms and, above all, death, which she is genuinely grateful for.
The coronavirus toll on the elderly has been disproportionate to all other ages. Even seemingly young robust people have succumbed, as well as infants.
However, this older woman was having none of it. She has decided that the virus will not be determining her fate.
For several weeks she remained isolated, putting up an intense fight against the severe virus that has brought many nations to their knees.
Fortunately, she did not need to be hospitalized, even though several symptoms presented themselves.
After her solace period, Strzyzewski has emerged with no ongoing effects and seems to be recuperating with no issues. She's expected to make a full recovery to her usual cheerful self.
One health official highlighted the remarkable feat, noting that at her age, Strzyzewski being on the road to recovery would have been the last thing on anyone's mind, not with so many people losing the coronavirus battle.
Not only has she fought, but she has won and is doing very well. Her strength continues to build each day, and she's almost back to a state of normalcy.
Her birthday celebration, slated for February 20, will be a high point for 2020. Many health officials are likely wondering about the possibility of someone this old conquering the virus.
Maybe they'll be revisiting the round table and analyze her specimens to see what is so different about a woman over a century old that made her survive the vicious virus.
Either way, as they contemplate, she will be having a whale of a time celebrating her 109th birthday on 20 February with whatever number of people will be allowed.
Be assured; it will be covered by media houses not only in the United States but globally.
Paralyzed Farmer Returns to Work Thanks to One-of-a-Kind Tractor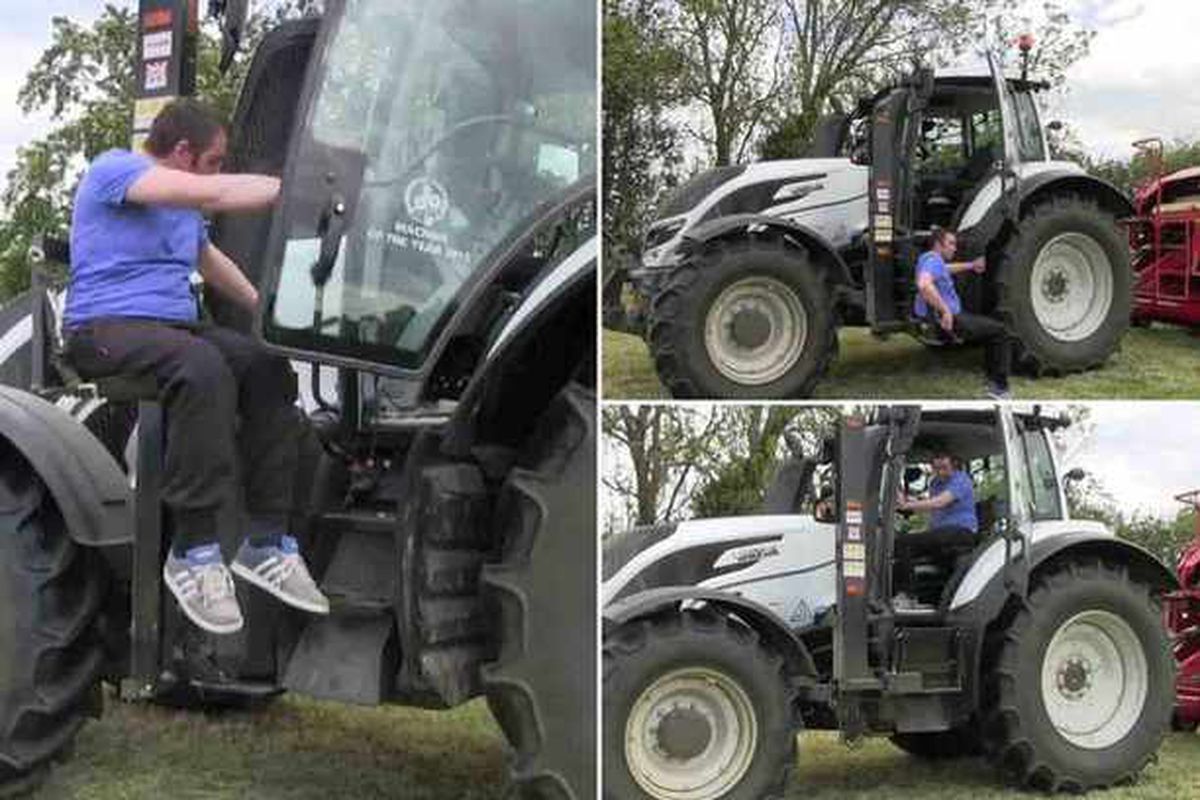 Matthew Evans was as hard a working farmer as there was in the country when the 30-year-old experienced a tragic accident. Left paralyzed from the chest down, Evans would have to turn away from his career as a farmer due to the repercussions of the sudden incident. Injured and desperate to get back on the road and into work, Evans would work alongside another disabled farmer to craft something that would change both of their lives.
Introducing the Valtra Tractor
Matthew had been leaving a Denbigh and Flint Show in late April 2014 when he was struck by a 4×4 truck while walking along the road. Injured and immediately in need of help, Evans would get taken to the Ysbyty Glan Clwyd in Rhyl before getting transferred via an ambulance to the Robert Jones and Agnes Hunt Orthopaedic Hospital. It was there that the agriculture contractor would be forced to undergo several operations to fix his spine. Broken in two places, the outcome of the incident was nothing less than dire.
While the incident was seven years ago at the time of this writing, Evans would require only ten months of recovery before he was able to return to some semblance of his normal routine. While the therapy was life-changing it was also painful, slow, and filled with frustration. After leaving rehab behind, Matthew knew that he would want more help in the future so that he could get back to life as he knew it. This would lead to a meeting with an engineer by the name of Andrew Stubbs.
The duo had met after Matthew wrote about his story, submitting it to WalesOnline. Stubbs had read Mathew's story on the website and due to his relative proximity to the farmer, the duo decided to connect. Stubbs had been living in Astle Farm East of Cheshire at the time and he had been disabled himself, offering another layer of connectivity between the two. Andrew said, "You can see by the smile on his face what it means to be back on the job."
Andrew Stubbs is a fellow disabled farmer who had been figuring out his own ways back into the industry. In order to get Matthew back on the tractor, the duo decided to work on a Valtra Tractor that had been specially fitted with a hydraulic chairlift. This chairlift would offer Matthew the ability to get in and out of the tractor while remaining in his wheelchair. Matthew says, "I've been using it for the past six weeks or so — and so far, no hiccups."
While working with Andrew, Matthew would request that the tractor be painted white so that he could drive it during his wedding the following year. For his part, Matthew has revered the ability to engage with and develop his independence once again, noting just how difficult the journey has been.
Andrew and Michael have shared their story extensively and it has been covered by the production company known as Funkimation. The video would get posted online to the Vimeo platform where tens of thousands of viewers have already viewed Michael's journey.