Caught On Camera: Hippo Escapes From The Zoo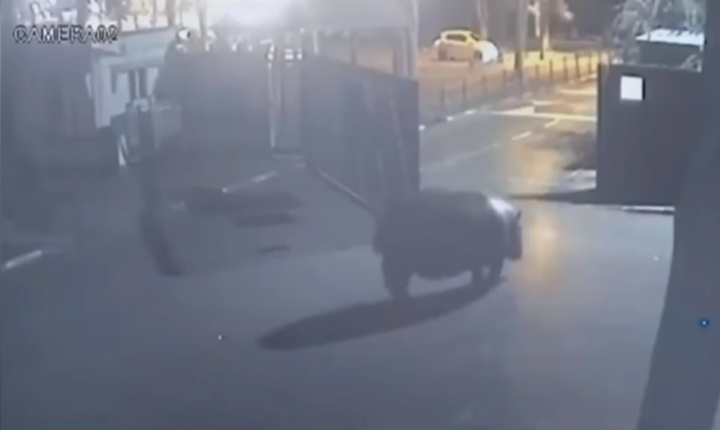 When confined to one place with no hope of ever leaving, it is normal to be curious about what the rest of the world has to offer. The slightest chance of getting away from the situation is often met with enthusiasm. But what happens when you find out that the outside world does not feel as good as you expected or that you would not like living anywhere else? Curiosity got the better of a three-year-old hippo at an Israeli Zoo. The hippo escaped from the zoo in search of a little adventure and perhaps, greener pastures.
Some people feel that zoos are a great way to keep animals safe while giving members of the public a chance to appreciate wildlife. Others feel that they take away the freedom of animals to be in their natural habits which is oppressive and selfish. Whichever the case, this little hippo wanted some time away from the zoo at that time, or so he thought. Wanting to get out into the open world may not be shocking. It is what she did later that left many with more questions than answers.
The Gate Is Open
Most zoos try to put in place measures that ensure their animals are safe at all times. The Israeli zoo that is home to the hippo is no different. On one night, however, they made a mistake that many zoos make at one point or another. They left the gates open after the zoo was closed to members of the public. The hippo took advantage of this rare opportunity and escaped. She did not rush out of the gate as one would expect. Instead, she strolled out through the main gate in no hurry taking in sights on the way, and eating some grass as she walked much to the surprise of the night guard. It is not clear what changed her mind, but the hippo appeared to rethink her decision as she approached the city. All this was captured in the zoo's security cameras.
Going Back Home?
Once the nightshift guard realized that the hippo had escaped, he went after it. The fact that he was one man against a hippo meant that he couldn't do much. He could only attempt to ask it to go back to the zoo. Shockingly, the hippo did as it was instructed. It went back to the zoo and its cage. The questions remain, why did it go back? Was she simply unsure of what to expect from the outside world? Did she obey the instructions from the guard? Or did she prefer to go back to the home that was more familiar? Maybe the outside world wasn't as good as the curious hippo had imagined. According to the guard, she did not appear to be afraid. However, she seemed confused. She was happy when she got back to her home.
She Is One of Many Such Cases
The Raat Gan Safari has been conducting investigations to determine why the hippo tried to escape from the zoo. They suspect that the unfamiliar environment may be the main reason. This hippo is not the first caged animal to try escaping from her cage. There have been plenty of similar cases. A recent case is when a Eurasian lynx tried to escape from Borth Wild Animal Kingdom in Wales. The park warned members of the public to be careful as they tried to find it and take it back to the park. A few years ago, three female rhinos escaped from the Safari zoo when the security guard that was in charge fell asleep.
Three Week Pet and House Sitting Turns Into a Year Long Mystery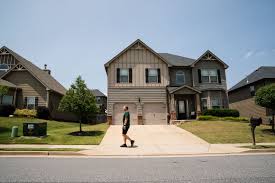 Any responsible pet owner knows that if you cannot bring the animals with you then you need to make arrangements to ensure they are taken care of. If you are going to be gone for any length of time it is also a good idea to have someone check in on the house once in a while to make sure everything is ok. Last year one Canadian man agreed to watch his neighbor's home while they were away.
The neighbors were going to be traveling for a few weeks visiting family overseas. They asked the man and his wife to watch the house and their pets and check on the house for three weeks while they went to Taiwan as his mother was dying and they wanted to see her and spend time with the family. They left the man $500 dollars for food for their 2 German Sheppards and their cat. The man agreed and went over daily to feed the pets and would walk through the house to check on things every week.
On July 1, he got an email asking if the man and his wife could watch things for a little longer. It was taking more time than they expected to take care of everything after his mother had died. They agreed and expected the man to return in 2 week's time. They never arrived and no other communications were received. On July 21, the man sent an email but never got a reply. By the end of the month the neighbor's cell phone had been disconnected and he was not responding to any email messages at all now. At some point in the following weeks a pipe had burst and ended up flooding the basement causing massive water damage. The man did not know what to do now since he still could not get in touch with the family.
He ended up paying someone out of his own pocket to have the leak fixed, and he also paid for one of their dogs to have surgery. This was quickly becoming a real nightmare situation, and worst of all, he had no idea how long it was going to last. He thought about trying to track them down via social media but they had a very common last name and he had no address or name for contact on who they were staying with in Taiwan so it seemed a search on his own was going to be fruitless.
The electricity was still running in the house, which the man credited to an autopayment. The internet was also still working. There was no way to track down a place of employment or other contact ins Canada who might know the couple and be able to help track them down. So, after waiting nearly a year, the man filed a missing person report with the police to try and get some help finding out what happened to the couple. Eventually, they got a response- there was good news and bad news.
The good news was that the couple were alive and well and not dead or in prison as the man had feared. The bad news was that they seemed to be very irresponsible and privileged people. They said they had asked a relative to come to get the pets and deal with the house but had never checked in with him to see if any of it had been done. They said the man and his wife could keep the pets if they wanted or he could find some way to take them off their hands. He also seemed to care little about the house and made a statement along the lines of – if we ever come back we can pay to fix it or just buy a new house.
The man said that he and his wife would keep the pets as they couldn't bear to give them up after a year of caring for them. They were also very worried about what this couple may do with animals they seemed to truly care so little about. It is one of the most bizarre stories ever, but at least it ends on a happy not and those pets are still in good hands and are being loved and cared for. But let this be a warning before anyone agrees to house sit or pet sit for something- get all the details and contact information before you ever say yes!