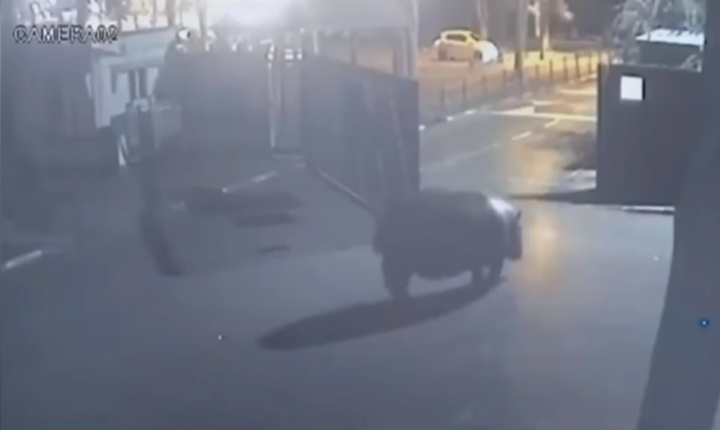 Caught On Camera: Hippo Escapes From The Zoo
When confined to one place with no hope of ever leaving, it is normal to be curious about what the rest of the world has to offer. The slightest chance of getting away from the situation is often met with enthusiasm. But what happens when you find out that the outside world does not feel as good as you expected or that you would not like living anywhere else? Curiosity got the better of a three-year-old hippo at an Israeli Zoo. The hippo escaped from the zoo in search of a little adventure and perhaps, greener pastures.
Some people feel that zoos are a great way to keep animals safe while giving members of the public a chance to appreciate wildlife. Others feel that they take away the freedom of animals to be in their natural habits which is oppressive and selfish. Whichever the case, this little hippo wanted some time away from the zoo at that time, or so he thought. Wanting to get out into the open world may not be shocking. It is what she did later that left many with more questions than answers.
The Gate Is Open
Most zoos try to put in place measures that ensure their animals are safe at all times. The Israeli zoo that is home to the hippo is no different. On one night, however, they made a mistake that many zoos make at one point or another. They left the gates open after the zoo was closed to members of the public. The hippo took advantage of this rare opportunity and escaped. She did not rush out of the gate as one would expect. Instead, she strolled out through the main gate in no hurry taking in sights on the way, and eating some grass as she walked much to the surprise of the night guard. It is not clear what changed her mind, but the hippo appeared to rethink her decision as she approached the city. All this was captured in the zoo's security cameras.
Going Back Home?
Once the nightshift guard realized that the hippo had escaped, he went after it. The fact that he was one man against a hippo meant that he couldn't do much. He could only attempt to ask it to go back to the zoo. Shockingly, the hippo did as it was instructed. It went back to the zoo and its cage. The questions remain, why did it go back? Was she simply unsure of what to expect from the outside world? Did she obey the instructions from the guard? Or did she prefer to go back to the home that was more familiar? Maybe the outside world wasn't as good as the curious hippo had imagined. According to the guard, she did not appear to be afraid. However, she seemed confused. She was happy when she got back to her home.
She Is One of Many Such Cases
The Raat Gan Safari has been conducting investigations to determine why the hippo tried to escape from the zoo. They suspect that the unfamiliar environment may be the main reason. This hippo is not the first caged animal to try escaping from her cage. There have been plenty of similar cases. A recent case is when a Eurasian lynx tried to escape from Borth Wild Animal Kingdom in Wales. The park warned members of the public to be careful as they tried to find it and take it back to the park. A few years ago, three female rhinos escaped from the Safari zoo when the security guard that was in charge fell asleep.
Punk Kid Goes From Homeless to Opening A Quirky Barbershop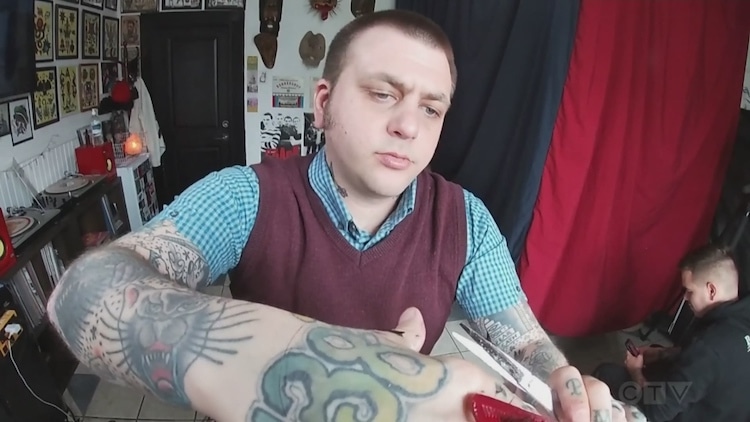 If you've ever seen the musical movie, Sweeney Todd: The Demon Barber of Fleet Street, starring Johnny Depp and Helena Bonham-Carter, then you could be forgiven for thinking twice before stepping into a barbershop for a straight-razor shave. However, many people have that reaction as well when stepping into Daryl Bidner's Little Barbershop of Horrors in today's Vancouver Island.
Bidner himself was never one for being mainstream. Growing up as a punk kid in his teen years, the barber today is a close-cropped fellow, arms blazoned with tattoos, and a late 1960s skinhead-style outfit décor via collared shirt, sleeveless sweater matched to his jeans and boots. However, when it comes to cutting hair, Bidner is all the professional and about business.
Starting off definitely wanting his barbershop to stand out and apart from the competition locally, Bidner modeled the entire theme of his haircutting venue around the movie, Little Shop of Horrors. He parlayed his interest in cutting hair for friends with mohawks into a bona fide skill, and now enjoys regular business as a barber for clientele young and old.
However, life wasn't always peachy-keen for Bidner. He was a school drop-out, had been in and out of drug addiction, and reached his own personal bottom after being homeless for an extended period. Ironically, it was a tattoo that finally seemed to put the young man back on track. His first tattoo allowed Bidner to skip the usual downspin of wasting the night high on something, and he sobered up. A number of days later, he did it again, using tattoos to get clean. By the 40th inking, Bidner was fundamentally off his addictions and broke his need to use mindlessly.
The tattooing was cathartic for Bidner, and he finally began to think about tomorrow instead of the next binge today. That in turn got him into thinking what Bidner could do for a proper living. Obviously, the young man was not going to go and wear a corporate suit the following Monday. So, he looked around at what made sense. Being a tattoo artist was logical, but then haircutting and being a barber appealed even more.
Bidner knuckled down, figured out how to get himself into barbering school, and after three years of grinding to perfect his skill, he had a license and started his own business with a single barber chair. Since that major breakthrough, Bidner has been at it as a barber for over five years, and he's been involved with community help drives and giving free haircuts to the homeless at local shelters as well. No surprise, Bidner credits his profession for saving his life and giving him direction, but it has also been a living lesson to others that no matter how bad it gets, people can pull themselves out and up again.