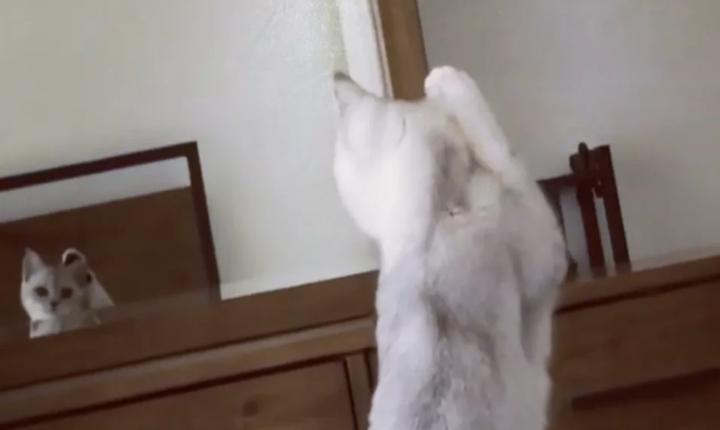 Cat Discovering It Has Ears Is The Cutest Thing on the Internet
Cats continue to be cute and endearing pets even as they grow into adulthood. Their almond-shaped eyes, soft little bodies, and beautiful fur colors are adorable. Cats look almost like toddlers when they are sleeping. You can easily train them to use a litter box and they know how to keep themselves clean. Cats are playful, curious, and beautiful. It is no wonder that many people like to keep them as pets. Mimo, a cat in Brooklyn NY, gave internet users something to talk about. Unlike other cats which are content to play around and sleep, Mimo went on a journey of self-discovery.
Beautiful Cat
Mimo is a cutie with a small nose, big, curious eyes, and little ears. She is an adorable cat with a purr-fect smile and a great personality. Unlike other cats that shy from cameras, this Scottish kitty seems very comfortable in front of cameras. She enjoys doing typical cat things such as taking a nap, exploring her surroundings, and playing around.
The Big Reveal
When you look at your reflection in the mirror, the things you discover may include lipstick on your teeth or a protruding eyelash. What Mimo found out was a lot more surprising. She was shocked to find out that she had ears. While walking past a mirror, Mimo was curious so she decided to look at her reflection. To her shock, she discovered her ears.
The cat appeared to be confused wondering what those tufts of fur were doing on her head and why she had never noticed them before. Finding it hard to believe her new discovery, she took a step back and stood on her hind legs to get a better look. She must have thought that it was a prank or that her eyes were playing tricks on her. It is clear that Mimo recognized her face as soon as she saw it. She, however, could not believe that she had ears. She settles down for a while, changes her position, and goes back to the mirror touching and looking at her ears.
Most creatures seem to know their body parts and why they are important. Mimo is different. She adorably touched the top of her ears almost in disbelief that they were a part of her body. Her own reflection seems like a surprise and she had probably never been in front of a mirror before.
Who Is the Other Cat?
Mimo's experience is a lot like what human beings experience when they find out new things about themselves. For human beings, it is mostly about character and not physical traits. This proves that self-awareness is not reserved for only humans and that animals can experience it too. It is adorable that she took her time in front of the mirror to discover things about herself but not in a self-absorbed way. Cats are smart enough to know when it is time to strike a pose.
Doing Cat Things
The video of Mimo sharing her experience of discovering herself has warmed up the hearts of many cat owners and lovers. She proved that cats are thoughtful and that they can be just as curious as humans. One can only wonder how she will react when she discovers her little tail chasing after her as she walks.
The Internet
Mimo has become an internet sensation. Internet users have praised her for being as smart as she is adorable. Others think that she was confused because she probably expected to look her human. Cats are among the few animals that can pass a mirror test.
AI, Childhood Images and a Holocaust Survivor Finding Her History Again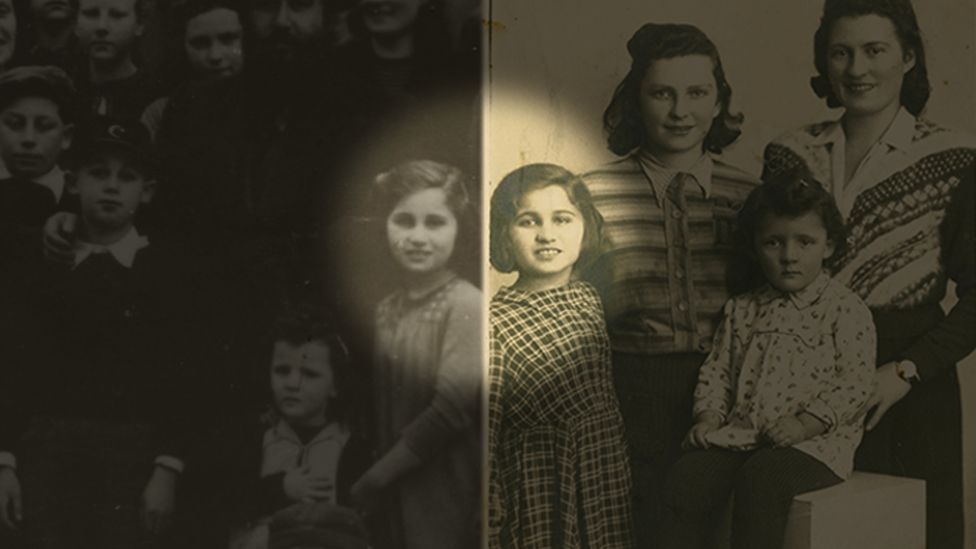 The first half the 20th century was not a good one for Blanche Fixler. As a Jew, she was a target for the Nazis, who succeeded in killing at least 6 million of her countrymen. They were so close to Fixler, at one point she was hiding underneath a bed trying not to breathe. Had she made a noise, the Nazi troops searching the room she was in would have grabbed her in an instant. Through luck, fear, feistiness and perseverance, Fixler survived the Holocaust.
Now, almost some 80 years later, Blanche Fixler is relieving history thanks to artificial intelligence, or AI. A program written by Daniel Pratt, also known as a engineer at Google, has become extremely effective at matching people's faces to their parts in history. In fact, it was so effective, it had a direct impact on Fixler; the software found her face in a historical image from the war period that no one previously knew was Blanche at all. She was just another face of thousands lost until she wasn't.
Dubbed "Numbers to Names," Pratt's program relies on the technology of facial recognition to do its work. While a person's appearance might change over time, their facial structure doesn't. And that makes for a comparable identification when the details are run through the thousands of calculations per second via the software.
In some respects, the software works with the logic of connecting dots. As it makes connections, it builds on that library and makes more connections. Many photos may have one or even two connections, but they still have five or a dozen more than are unknown. By constantly running and making new connections, the software persistently whittles away at the challenge. As it turned out, one of those successes was Blanche Fixler.
Blanche Fixler today is at the ripe age of 86. She is a world away from Germany and Poland and the nightmare she lived through, ensconced in the urban distance of New York. However, thanks to Pratt's program, Fixler has now been identified as a child in two historical photos. Pratt's software did the hard work and connected the dots.
Among the many who were grabbed, rounded up and killed in Poland, Fixler's entire family were victims of the Nazis. At the time, Blanche's name was Bronia to her family, but that was left in the past as she survived the war. Her luck was made possible by an aunt who hid Fixler from the soldiers regularly looking for Jews in hiding. When Fixler saw the photos that had her in them, she also identified her aunt as well as other relatives. That in turn creates more connections that Pratt and those using the software can benefit from in their ongoing work of identification.
The work has been partnered with the U.S. Holocaust Memorial Museum, and it continues to be worked on to provide closure and dignity for the thousands of families related to the victims of the Holocaust. By personalizing the faces of the 6 million, they gain a confirmed history versus being nameless and unknown among the masses lost.