Car Totaled In New York Ends Up Saving Family In Ukraine
In a world where everything seems to be disposable, it's heartwarming to hear a story about an old car that was given a second chance at life and, in turn, ended up saving lives. This is the story of a Volkswagen car that was totaled in an accident on Long Island and ended up helping a Ukrainian family escape the Russian invasion.
The car, with 145,000 miles on it, belonged to Gia Savocchi, who had planned to keep driving it for a long time until she was T-boned in New York. Her insurance company marked it as totaled, and she decided to get rid of it. However, before doing so, she put information about the car's history in the glove box, just in case it was repaired and found a new owner.
The car was purchased for $2,000 and shipped overseas to Ukraine. Unfortunately, because of the Russian invasion, it sat in a container for six months and grew mold. But the new owner, who was a mechanic, was able to fix it up once it was finally released.
The new owner found Gia on Instagram after receiving the car and finding its history in the glove box. He told her how the car had helped him and his family escape the war to the Czech Republic. He sent her pictures of the car, now fixed up and looking like new. Gia was thrilled to hear that her old car had found a new purpose and had helped save lives.
Grandpa Rudy Noorlander's Remarkable Recovery After Grizzly Bear Attack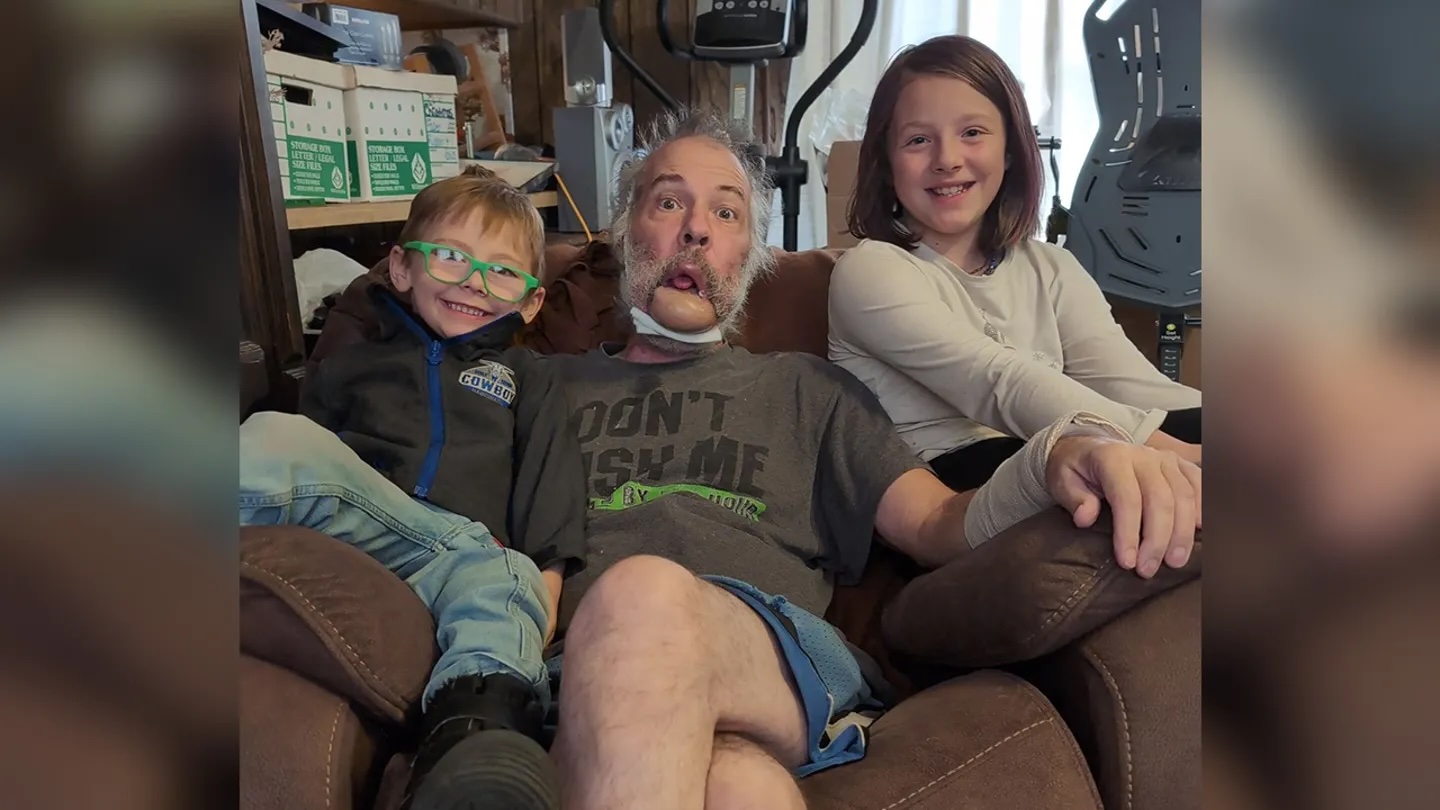 In the rugged wilderness of Montana, a brave 61-year-old man named Rudy Noorlander faced a terrifying encounter with a 9-foot-tall grizzly bear that left him with a ripped-off jaw. Despite this harrowing experience, Rudy's indomitable spirit and determination to recover have amazed his family and community.
On September 8th, while helping a father and son track a shot deer in Custer Gallatin National Forest, Rudy unexpectedly crossed paths with the massive grizzly bear. In a moment of sheer surprise, the bear attacked him, resulting in what Rudy humorously described as the "most disgusting French kiss of his life." The bear tore into his lower jaw, leaving Rudy in a life-threatening situation.
Recalling the traumatic incident, Rudy shared that the attack happened so quickly that he couldn't deploy his bear spray in time, and a misfire from his gun further complicated the situation. Desperate to fend off the bear, Rudy resorted to using his hands, but the grizzly clamped onto his lower jaw with incredible force. Despite the unbearable pain and the bear's rancid breath, Rudy valiantly fought for his life.
Miraculously, Rudy survived the ordeal, and he is expected to make a full recovery. Reflecting on the incident, he acknowledged that there were things he could have done differently to change the outcome, but he remains optimistic about the future. Supported by his family, including daughter Ashley, Rudy jokingly declared that he's going to be "like Rambo out there" in the Montana wilderness.
Despite facing one of the most challenging moments of his life, Rudy Noorlander maintains a positive and resilient attitude. Describing him as the "most positive person" she knows, Ashley praised her father's will to live and his fighting spirit. Rudy, a Montana native, owns Alpine Adventures, a snowmobile rental shop in Big Sky, and the incident has strengthened his connection with family, God, and personal growth.
With unwavering faith, Rudy believes that there is a purpose for his survival, and he plans to share his story through church devotionals and inspirational talks. He sees the attack as a turning point that has guided the rest of his life's journey.