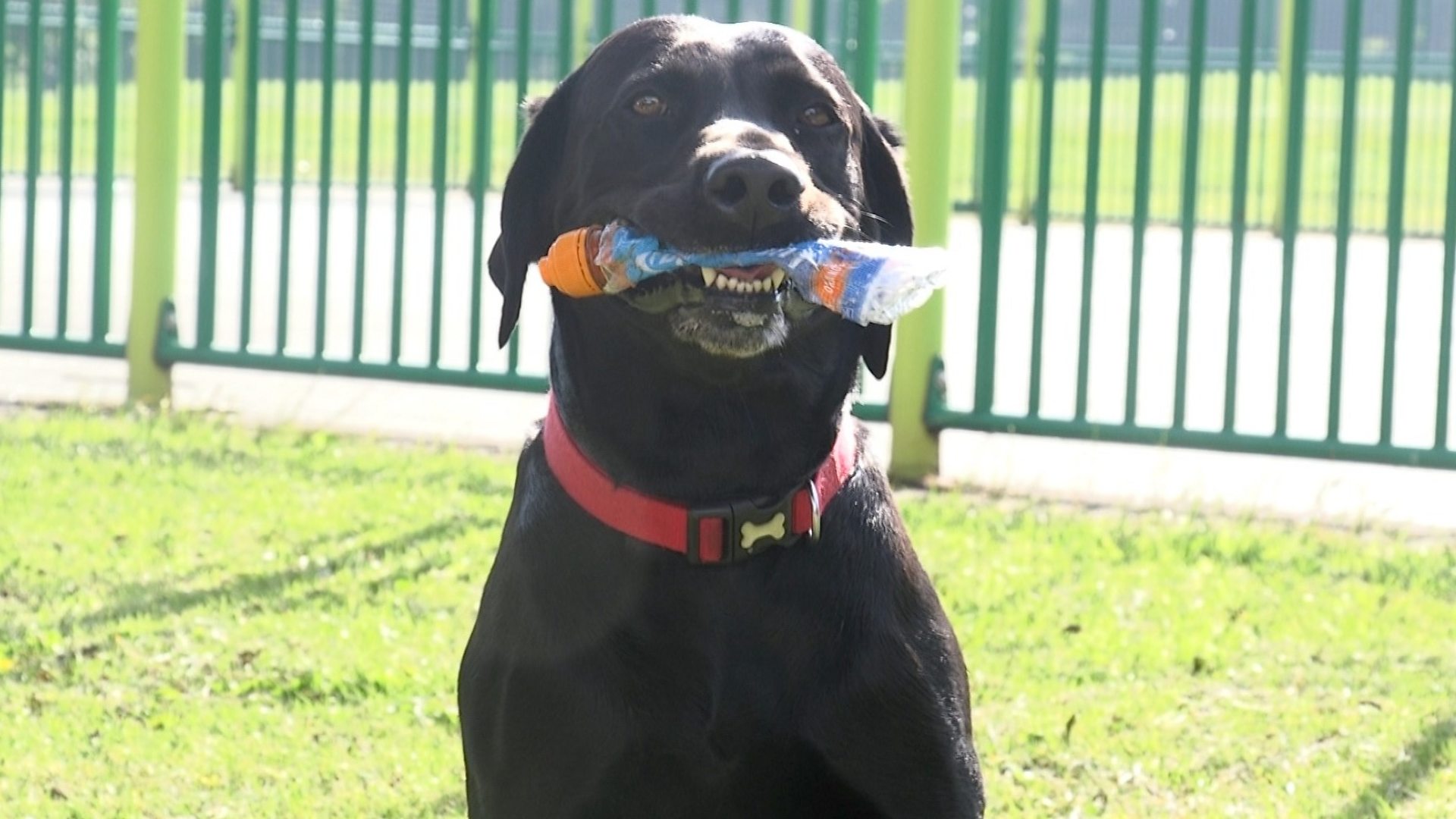 Canine Environmentalist Sniffs Out Litter, Cleans Up Leeds Park
If you've spent even five minutes on the internet over the last ten years, you've likely come face-to-face with some pretty startling realities pertaining to pollution, climate change, and environmental destruction. According to the team of researchers at SAS, more than 5,000 plastic marine pollution is found per mile on beaches in the United Kingdom. More than 90% of these plastic containers are produced through processes requiring fossil oil as well as gasoline.
While we are all increasingly aware of the global pollution issue currently captivating our planet, it feels like there is little that can be done at an individual level. Well, at least that might have been the sentiment before a Labrador Retriever named Harley got in on the action!
Cleaning Up The Parks, Paw by Paw.
Leeds is the largest city located in West Yorkshire, a county of England. Located predominantly on the River Aire, the city is cut by the river flowing through it, Leeds was originally founded in the 13th Century as a borough before turning into a major production center for wool, mills, flax, and iron. Now home to more than 790,000 people, Leeds has turned into a thriving metropolis with its own issues pertaining to pollution and urban density.
Located just five miles away from the center of the city is Pudsey Park, a public park located in Pudsey, second most popular in the region behind only Roundhay Park. On the manicured grounds, visitors will find a bowling green, cafe, skate park, and a playground as well as various wildlife displays.
Covering nearly 8 acres of land and met every day by children and family, Pudsey Park has been particularly prone to litter and pollution. In order to offset some of the lazy waste that has found its way into the park, one local resident named John Evans decided to get him and his dog in on the action.
John Evans is a frequent walker through Pudsey Park with his best friend, the black labrador retriever named Harley. Like any other lab, Harley loves to get outside, explore parks, and play with anything along the way. Leaning on his dog's natural love of the great outdoors while turning that passion into a game, John would teach his dog to collect empty bottles from all over the property.
Rewarding Harley for all of his work, the dog would go on to pick up trash can after trash can of discarded plastic bottles over the course of his walks through Pudsey. Evans keeps his fans and followers updated regarding their efforts to clean the park through daily social media posts. Evans stated in one of those social media posts, "We're immensely proud of Harley, and… there's something really different about him!"
Labrador Retrievers like Harley have a rich history as one of the most popular companion dogs in the entire Western World. A common choice for disability assistance, Labs are smart and compassionate enough to train and aid those with autism or blindness, displaying loyalty and composure throughout their efforts.
500,000-Year-Old Wooden Structure Rewrites History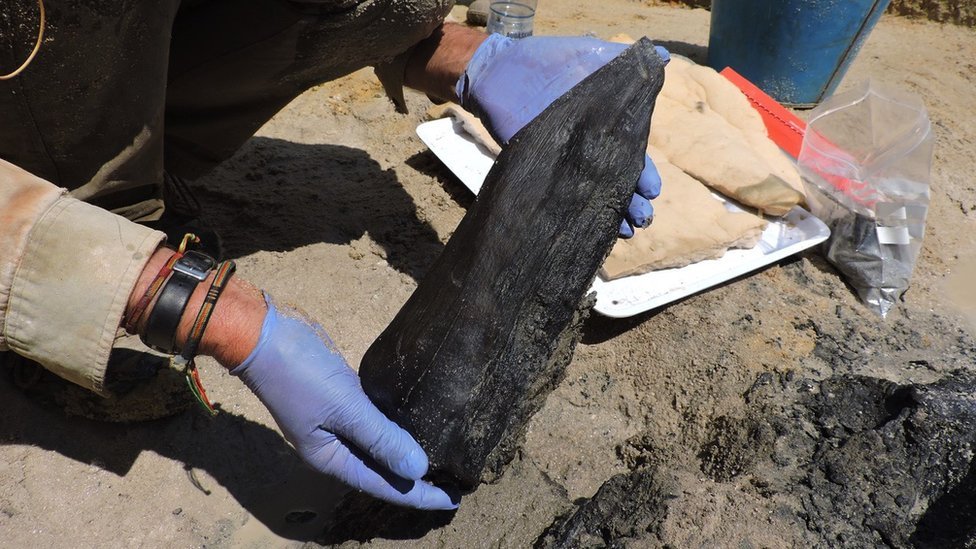 In an archaeological discovery, a wooden structure dating back an astonishing 500,000 years has been unearthed on the banks of a river in Zambia, challenging long-held beliefs about the capabilities of ancient humans. Researchers stumbled upon these ancient wooden logs, a revelation that has the potential to reshape our understanding of the lives of early humans.
The find, located on the riverbanks near Zambia's Kalambo Falls, provides compelling evidence that stone-age people may have constructed primitive shelters, forever altering our perception of their intelligence and resourcefulness. Archaeologist Prof Larry Barham, who led the research, was profoundly impacted by the discovery, stating, "This find has changed how I think about our early ancestors."
What makes this find truly remarkable is that it suggests ancient humans did more than merely survive; they thrived by creating something entirely new. These early humans exhibited intelligence, imagination, and craftsmanship by fashioning structures from wood, a material that had never before been transformed into such large and sophisticated objects.
The researchers also uncovered ancient tools, including digging sticks, but the most exciting find was two pieces of wood positioned at right angles to each other. "One is lying over the other, and both pieces of wood have notches cut into them," explained Geoff Duller, a professor of geography at the University of Aberystwyth and a member of the research team. "You can clearly see those notches have been cut by stone tools, making the two logs fit together to become structural objects."
Radiocarbon dating confirmed the wood's age, placing it at a staggering 476,000 years old. This revelation has ignited curiosity about the woodworking traditions of ancient societies, challenging the prevailing notion that early humans led simplistic, nomadic lives.
Perrice Nkombwe, a team member from the Livingstone Museum in Zambia, expressed her astonishment, saying, "I was amazed to know that woodworking was such a deep-rooted tradition. It dawned on me that we had uncovered something extraordinary."
The preservation of the wooden structure itself is a miracle. Typically, wood decays over time unless preserved under specific conditions. However, in the waterlogged environment along the Kalambo Falls, the wood remained intact, essentially pickled by the elements for millennia.
While the exact purpose of this ancient wooden structure remains a mystery, it has sparked numerous speculations. Prof. Duller suggests it might have been used as a place to sit beside the river and fish, although a complete understanding of its function remains elusive.
Moreover, the identity of the individuals who constructed this structure raises intriguing questions. "We don't know – it could have been Homo sapiens, and we just haven't discovered fossils from that age yet," Prof. Duller added. "But it could be a different species – [perhaps] Homo erectus or Homo naledi – there were a number of hominid species around at that time in southern Africa."
This discovery has the potential to enrich our understanding of ancient woodworking techniques, craftsmanship, and human interaction with the environment. As researchers continue their work at the Kalambo Falls site, the pages of history are being rewritten, and our appreciation for the ingenuity of our ancient ancestors grows ever deeper.