Cancer nurse donates wedding gown to cancer patient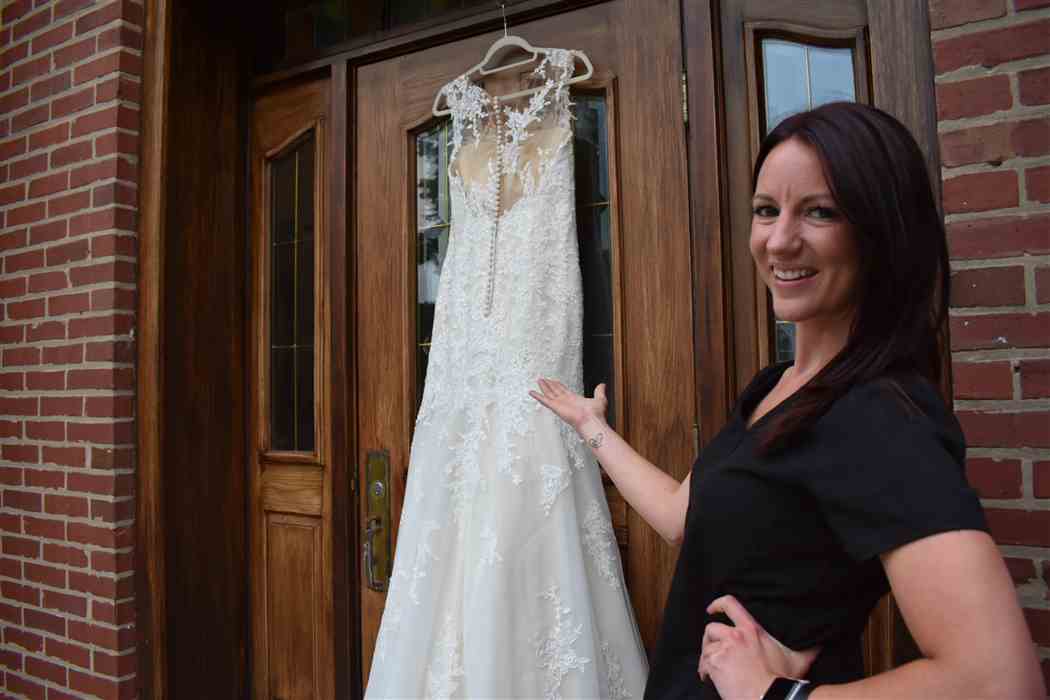 A bride's wedding day celebrates the most special day of her love life – the day she commits to a lifetime with the love of her life. The dress she wears makes the day even more special. Many brides save up their funds to purchase a special dress. Some brides can't swing the expense for a nice dress though because they're spending their funds on a battle with cancer. That was the case of Toni Roberts of Tennessee, engaged to be married and battling breast cancer.
Costs of Battling Breast Cancer
With or without insurance, treatment costs soar above $50,000. Expenses include doctor visits, lab work, chemotherapy and prescriptions. The drug Lynparza that treats breast cancer that spread to other areas of the patient's body costs $156,000 a year for patients with no insurance. The drug Herceptin accompanies chemotherapy treatments and costs $160,000.
Then there's the chemo itself. A basic round of chemotherapy costs between $10,000 to $100,000. If chemo fails, the patient can turn to surgery, opting for a mastectomy that costs about $13,000. Reconstruction surgery after the mastectomy costs more – between $5,000 to $8,000.
Imagine trying to beat breast cancer and plan your wedding at the same time. That became Roberts' plight. A proper wedding gown costs about the same as chemo with insurance or mastectomy reconstruction to put it in context. That's a fact that Illinois oncology nurse Jessica Leja knew well.
Leja's Canceled Wedding
Leja had her own wedding perfectly planned when it was canceled in the spring of 2018. She was left with numerous reminders of what was not meant to be but wanted to create a silver lining for the cloud the cancellation caused. She found the inspiration in her deceased father, who had passed away from kidney cancer two years before. It was caring for him during his cancer battle that led her to become an oncology nurse. It was his memory that led her to donate what she could to a cancer patient. She chose her exquisite, designer wedding gown she never got to wear.
"My heroes are cancer patients: the fighters, the survivors and the taken. The admiration I have for them is beyond words," says Leja.
The nurse knew of no non-profit that handled this type of donation or gift, so she posted her offer to her social media accounts. Leja appealed to the many people online to help her find a deserving cancer patient or survivor to whom she would give her gown.
The Blushing Bride
Leja had snagged a full-length white and ivory lace Stella York gown for a steal of $1,800 making it an even more special giveaway. She could have sold it and made back some of the money she had spent planning her own, canceled, big day, but giving it to its rightful owner meant more.
Leja told the press, "This dress wasn't made for me. It was made for someone else. And I have to find her."
She did. In southern state of Tennessee, the 31-year-old Roberts was embroiled in her breast cancer battle, newly engaged and handling the duties of motherhood, too. Roberts penned a letter to Leja including photos of her life. Leja knew when she read it that she'd present Roberts with the dress.
So far in her battle, Roberts has completed six rounds of chemotherapy with a year of Herceptin therapy. Her treatment still included two future maintenance infusions and one surgery when Leja made her donation. The donated dress inspired others to give, too. The boutique Bella Sposa offered to donate a veil and jewelry to match the dress. Another group raised money for alterations the dress requires before Roberts' wedding on Feb. 20, 2019.
The two women found they share a multitude of similarities. The canceled wedding and donated dress led to a more lasting gift – the two became long distance friends. That gave Roberts something invaluable – a friend who knows firsthand what she's going through.
Elementary Students In New York Are Overjoyed When They Receive This Touching Gift!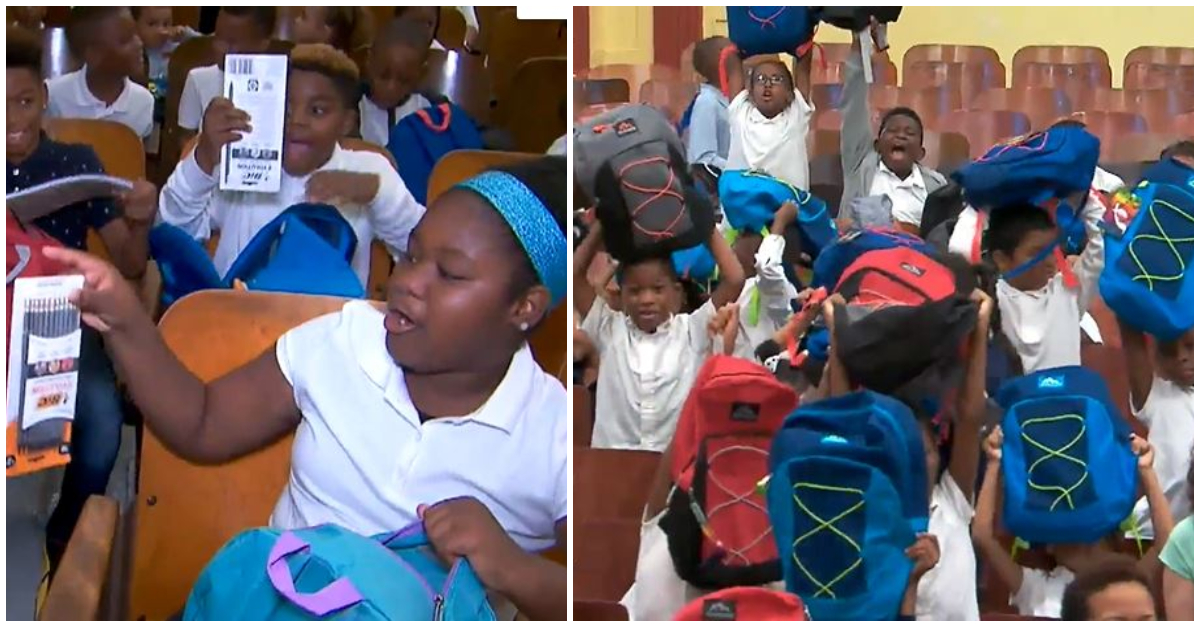 Do you remember what it was like waking up early for school, only to find that you didn't have the right supplies to get through the day? The unfortunate truth is, many children live in this state of being throughout their entire childhood. Whether due to neglect or merely lack of income, students go to school every day without the supplies that they need to get the education that will prepare them for life. Fortunately, there are great people out there working to turn the situation around. Our story begins at the P.S. 52 Elementary School in Queens, New York where the entire student body was gifted with a touching and emotional gift.
The Kids in Need Foundation is a charitable group that operates with one goal in mind, to make sure that all children have what they need in order to succeed in the classroom. This nationally recognized charity made headlines when they showed up at P.S. 52 Elementary School in Queens with a gift for the students that had assembled in the auditorium. As the children waited on the edge of their seats, the foundation arrived with brand new, high-quality backpacks, filled to the brim with important school supplies. Each child was given a bag and the corresponding supplies to have, take home, and use as they work through their courses.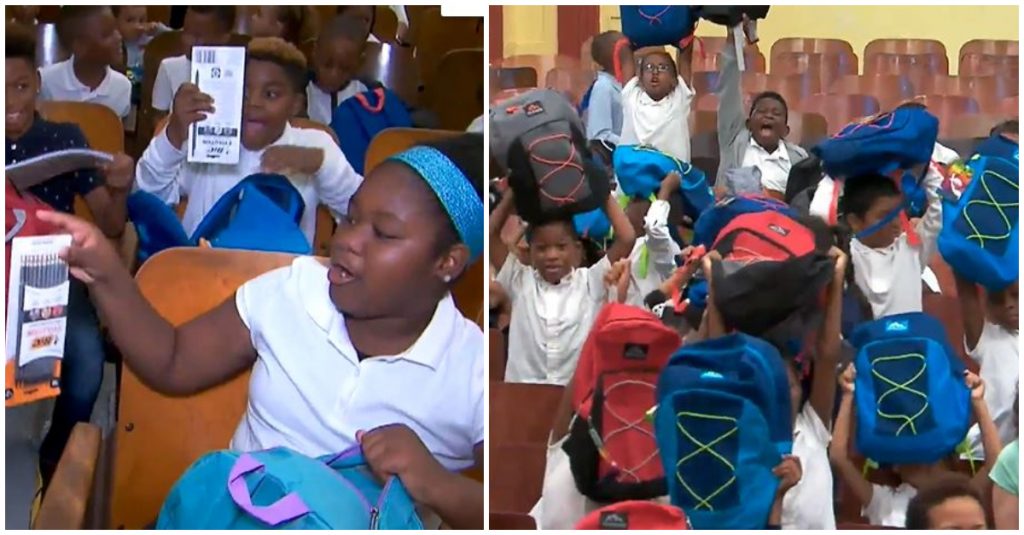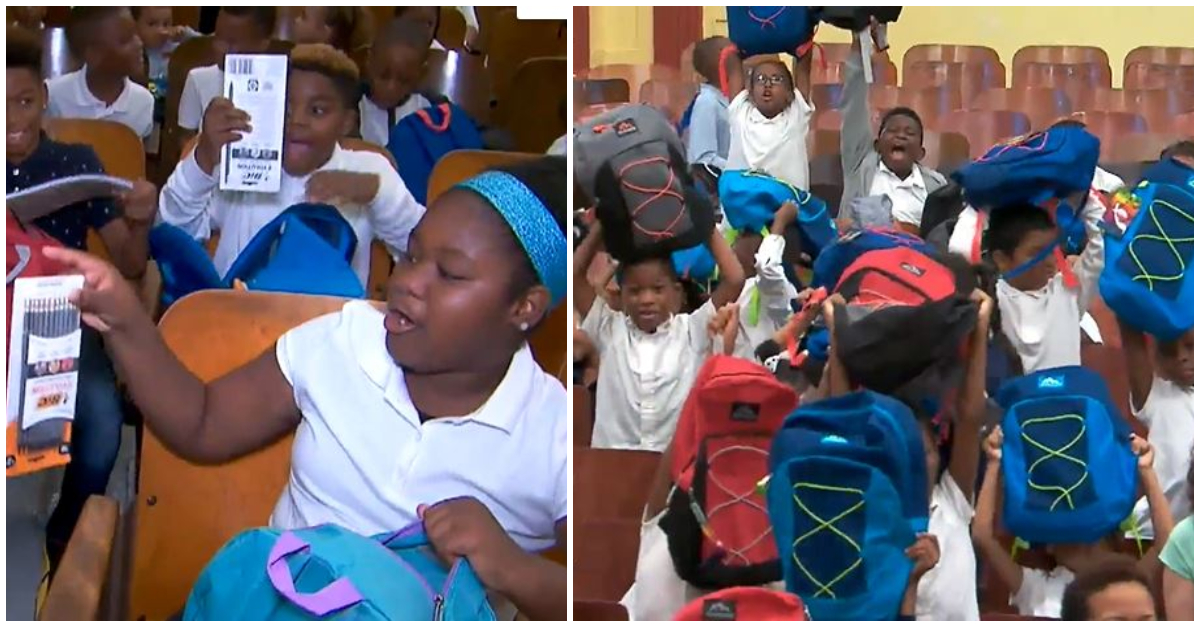 When the students were handed their bags, they were beaming with joy. When the young students began to dig through the bags, they started laughing, cheering, and shouting with joy. While most people can take school supplies for granted, that isn't a luxury that everyone can afford. There is nothing more heartbreaking for a teacher or parent than to see a child without the tools that they need in order to prepare for the future.
The Kids in Need Foundation has a mission statement of supplying many of the 15 million kids who currently live in abject poverty. More than just a bag or a set of binders, the school supplies that the Kids in Need Foundation hand out can dramatically improve the lives of the children that they are helping. In fact, studies have routinely shown that when students have their own school supplies, there are a number of direct benefits. Among the many benefits of a well-prepared student are improved self-esteem, a better attitude toward school, and improved behavior and engagement while in the classroom. Of course, prepared students also score higher marks on their homework and exams.
Last year alone, more than 200,000 teachers came together to supply six million students from poverty challenged communities. The Foundation has been operating for more than 23 years, and they have, thus far, donated more than $1 billion worth of supplies to children who would have had no other recourse for their school preparation.