Cancer nurse donates wedding gown to cancer patient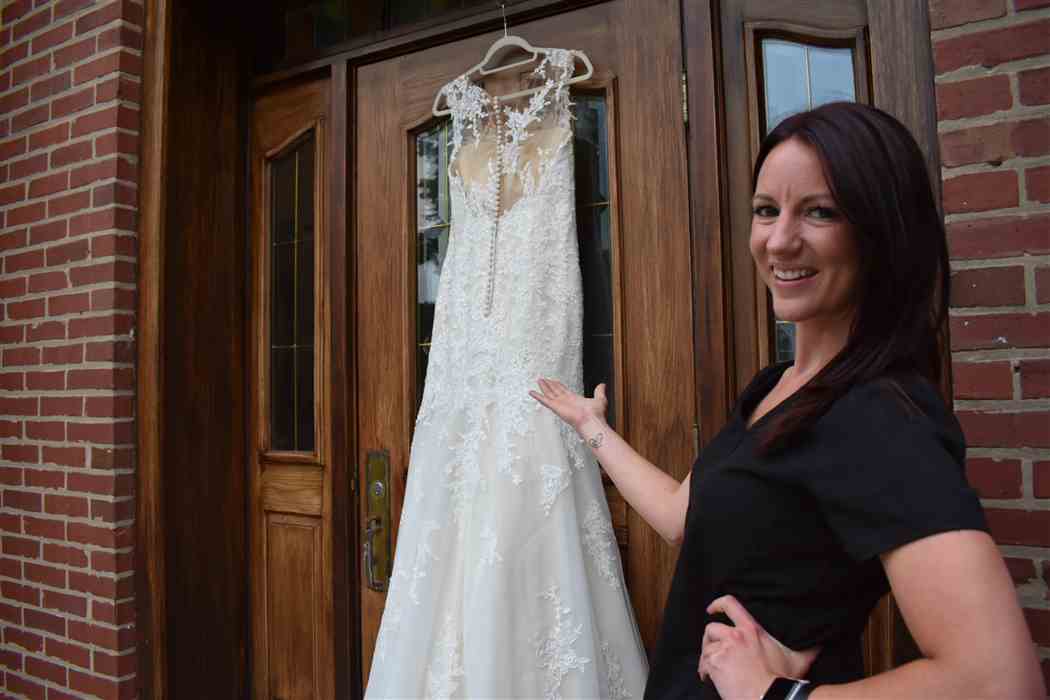 A bride's wedding day celebrates the most special day of her love life – the day she commits to a lifetime with the love of her life. The dress she wears makes the day even more special. Many brides save up their funds to purchase a special dress. Some brides can't swing the expense for a nice dress though because they're spending their funds on a battle with cancer. That was the case of Toni Roberts of Tennessee, engaged to be married and battling breast cancer.
Costs of Battling Breast Cancer
With or without insurance, treatment costs soar above $50,000. Expenses include doctor visits, lab work, chemotherapy and prescriptions. The drug Lynparza that treats breast cancer that spread to other areas of the patient's body costs $156,000 a year for patients with no insurance. The drug Herceptin accompanies chemotherapy treatments and costs $160,000.
Then there's the chemo itself. A basic round of chemotherapy costs between $10,000 to $100,000. If chemo fails, the patient can turn to surgery, opting for a mastectomy that costs about $13,000. Reconstruction surgery after the mastectomy costs more – between $5,000 to $8,000.
Imagine trying to beat breast cancer and plan your wedding at the same time. That became Roberts' plight. A proper wedding gown costs about the same as chemo with insurance or mastectomy reconstruction to put it in context. That's a fact that Illinois oncology nurse Jessica Leja knew well.
Leja's Canceled Wedding
Leja had her own wedding perfectly planned when it was canceled in the spring of 2018. She was left with numerous reminders of what was not meant to be but wanted to create a silver lining for the cloud the cancellation caused. She found the inspiration in her deceased father, who had passed away from kidney cancer two years before. It was caring for him during his cancer battle that led her to become an oncology nurse. It was his memory that led her to donate what she could to a cancer patient. She chose her exquisite, designer wedding gown she never got to wear.
"My heroes are cancer patients: the fighters, the survivors and the taken. The admiration I have for them is beyond words," says Leja.
The nurse knew of no non-profit that handled this type of donation or gift, so she posted her offer to her social media accounts. Leja appealed to the many people online to help her find a deserving cancer patient or survivor to whom she would give her gown.
The Blushing Bride
Leja had snagged a full-length white and ivory lace Stella York gown for a steal of $1,800 making it an even more special giveaway. She could have sold it and made back some of the money she had spent planning her own, canceled, big day, but giving it to its rightful owner meant more.
Leja told the press, "This dress wasn't made for me. It was made for someone else. And I have to find her."
She did. In southern state of Tennessee, the 31-year-old Roberts was embroiled in her breast cancer battle, newly engaged and handling the duties of motherhood, too. Roberts penned a letter to Leja including photos of her life. Leja knew when she read it that she'd present Roberts with the dress.
So far in her battle, Roberts has completed six rounds of chemotherapy with a year of Herceptin therapy. Her treatment still included two future maintenance infusions and one surgery when Leja made her donation. The donated dress inspired others to give, too. The boutique Bella Sposa offered to donate a veil and jewelry to match the dress. Another group raised money for alterations the dress requires before Roberts' wedding on Feb. 20, 2019.
The two women found they share a multitude of similarities. The canceled wedding and donated dress led to a more lasting gift – the two became long distance friends. That gave Roberts something invaluable – a friend who knows firsthand what she's going through.
Homeless Man's Life Changes After Finding Rare Bambi Photo In Trash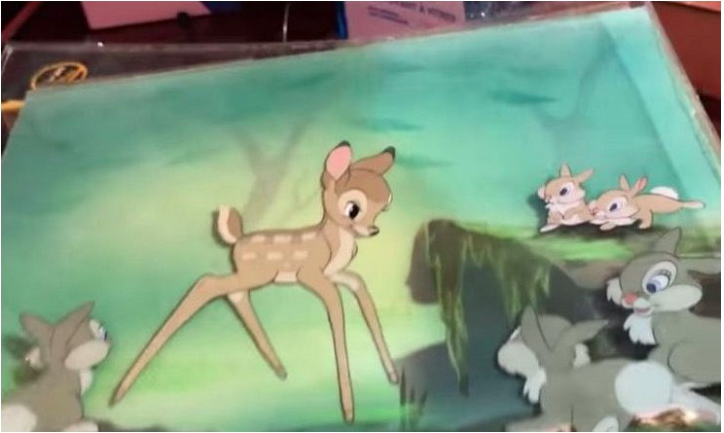 Adam Gillian probably couldn't have imagined one day the only cartoon character he most identified with since childhood would resurrect his life. From the ashes left from his inferno of misfortune, Adam wandered the streets of Edmonton, Canada. The Gateway to the North, Edmonton, was the only home the homeless Adam had to himself. Trying every day to survive and not know where his next meal would come from, Adam would sometimes make the money he needed to buy food by selling discarded items he discovered hidden in trash receptacles and dumpsters. He frequently sold artifacts to a local antique store, Curiosity Inc.
One life-altering day in the "Winter City," Adam was rummaging through garbage and unearthed a medium size plastic sheet with a scene from his favorite Disney movie, Bambi, drawn on it. When Adam was only a child, his mother got killed by a drunken driver when she was on her way home. Adam saw the feature-length cartoon sometime later. He fell in love with the movie because just as Bambi's mother got killed by a virulent hunter and healed, Adam wanted to do the same after his mom's violent death. Unfortunately, his life hadn't turned out as "happily ever after" as the lovable deer, but Adam had the same resilience to overcome his present adversities.
He would have kept the drawing for himself to treasure it for obvious reasons, but he sadly realized he had no way of storing it. So, he went to Curiosity Inc. to hand it off if he could. Like any other transaction, he sold the drawing for $20 and then he and the store owner, Alexander Archbold, went about their day.
When it came time to resell the drawing, Alex found out the picture was worth more than $3,000. Alex couldn't believe it. Once the fees were taken out, he realized his business owed the homeless Adam $1,700.35 for the previous barter. The only problem was that Adam belonged to the street, and geographically, the entire city was his home. How would Alex find him if Adam saw nothing in the trashcans to sell?
Alex has searched all overlooking for Adam. He knows this money would indeed be a blessing for the vagabond friend. As each day passes, Alex ceaselessly dedicates a portion of his off time looking but unfortunately not finding him anywhere. Alex wonders about his safety. To better his life when Adam is seen or comes to the store again, Alex started a GoFundMe page. Hundreds of people have contributed and its expected to increase. Some of Alex's friends have developed compassion for his cause and asked to help in the search. Since they didn't know what Adam looked like, Alex printed out a still image of Adam from the store's security camera.
Alex won't rest until Adam gets found. Some wonder why Alex doesn't just keep the money made from the picture for himself. He has probably considered it but that little angel sitting on his shoulder most likely persuaded him with little effort that the money rightly belongs to his lost, nomadic excavationist buddy. Plus, Alex knows the money will help him until he finds a place. This story goes to show that there is warmth in humanity and kindness is still a scent lingering in the air.