Cancer nurse donates wedding gown to cancer patient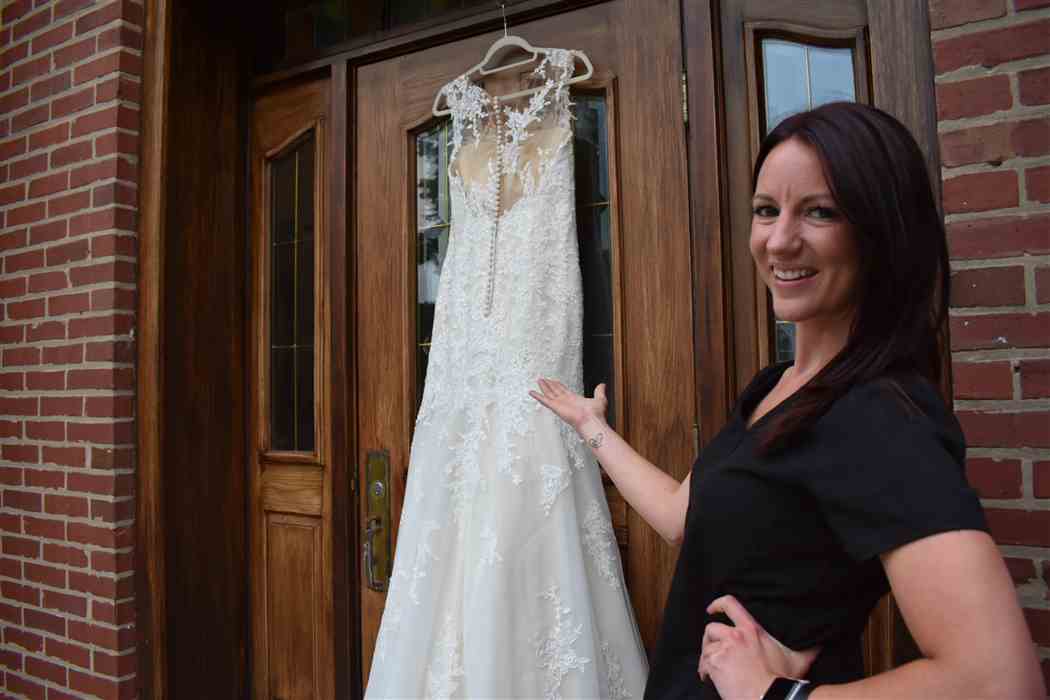 A bride's wedding day celebrates the most special day of her love life – the day she commits to a lifetime with the love of her life. The dress she wears makes the day even more special. Many brides save up their funds to purchase a special dress. Some brides can't swing the expense for a nice dress though because they're spending their funds on a battle with cancer. That was the case of Toni Roberts of Tennessee, engaged to be married and battling breast cancer.
Costs of Battling Breast Cancer
With or without insurance, treatment costs soar above $50,000. Expenses include doctor visits, lab work, chemotherapy and prescriptions. The drug Lynparza that treats breast cancer that spread to other areas of the patient's body costs $156,000 a year for patients with no insurance. The drug Herceptin accompanies chemotherapy treatments and costs $160,000.
Then there's the chemo itself. A basic round of chemotherapy costs between $10,000 to $100,000. If chemo fails, the patient can turn to surgery, opting for a mastectomy that costs about $13,000. Reconstruction surgery after the mastectomy costs more – between $5,000 to $8,000.
Imagine trying to beat breast cancer and plan your wedding at the same time. That became Roberts' plight. A proper wedding gown costs about the same as chemo with insurance or mastectomy reconstruction to put it in context. That's a fact that Illinois oncology nurse Jessica Leja knew well.
Leja's Canceled Wedding
Leja had her own wedding perfectly planned when it was canceled in the spring of 2018. She was left with numerous reminders of what was not meant to be but wanted to create a silver lining for the cloud the cancellation caused. She found the inspiration in her deceased father, who had passed away from kidney cancer two years before. It was caring for him during his cancer battle that led her to become an oncology nurse. It was his memory that led her to donate what she could to a cancer patient. She chose her exquisite, designer wedding gown she never got to wear.
"My heroes are cancer patients: the fighters, the survivors and the taken. The admiration I have for them is beyond words," says Leja.
The nurse knew of no non-profit that handled this type of donation or gift, so she posted her offer to her social media accounts. Leja appealed to the many people online to help her find a deserving cancer patient or survivor to whom she would give her gown.
The Blushing Bride
Leja had snagged a full-length white and ivory lace Stella York gown for a steal of $1,800 making it an even more special giveaway. She could have sold it and made back some of the money she had spent planning her own, canceled, big day, but giving it to its rightful owner meant more.
Leja told the press, "This dress wasn't made for me. It was made for someone else. And I have to find her."
She did. In southern state of Tennessee, the 31-year-old Roberts was embroiled in her breast cancer battle, newly engaged and handling the duties of motherhood, too. Roberts penned a letter to Leja including photos of her life. Leja knew when she read it that she'd present Roberts with the dress.
So far in her battle, Roberts has completed six rounds of chemotherapy with a year of Herceptin therapy. Her treatment still included two future maintenance infusions and one surgery when Leja made her donation. The donated dress inspired others to give, too. The boutique Bella Sposa offered to donate a veil and jewelry to match the dress. Another group raised money for alterations the dress requires before Roberts' wedding on Feb. 20, 2019.
The two women found they share a multitude of similarities. The canceled wedding and donated dress led to a more lasting gift – the two became long distance friends. That gave Roberts something invaluable – a friend who knows firsthand what she's going through.
A Horse Sanctuary That Becomes So Much More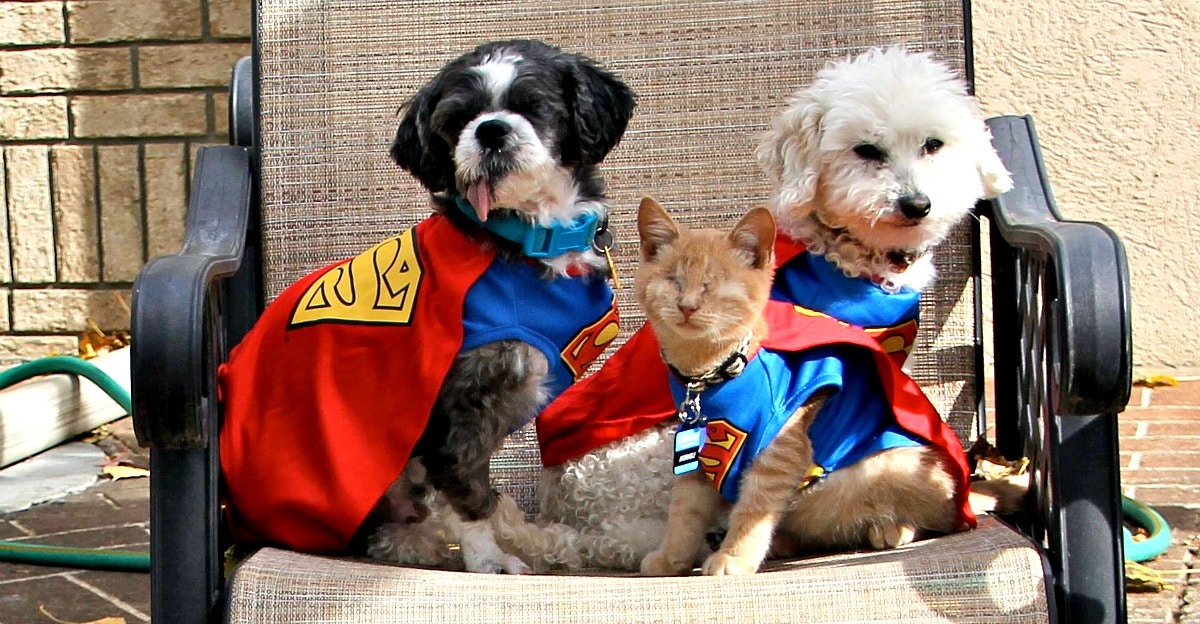 Animal rescue is far more than just a current fad. People are recognizing that animals are sentient beings and they deserve better treatment than we give them. There are now rescues, shelters, and sanctuaries all around the country where kind souls try to deal with the problem of pet homelessness.
Allison and Steven Smith decided to open a sanctuary for unwanted miniature horses. Many people don't know of the plight of miniature horses, and the cause was near and dear to their hearts. They started the Triple H Miniature Horse Rescue so they could provide a home where they could meet the needs of abandoned and unwanted miniature horses.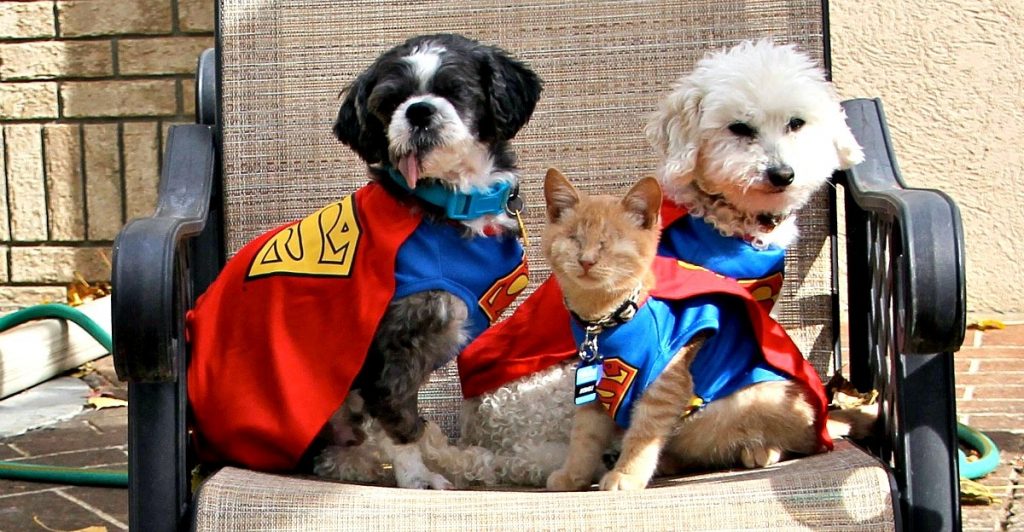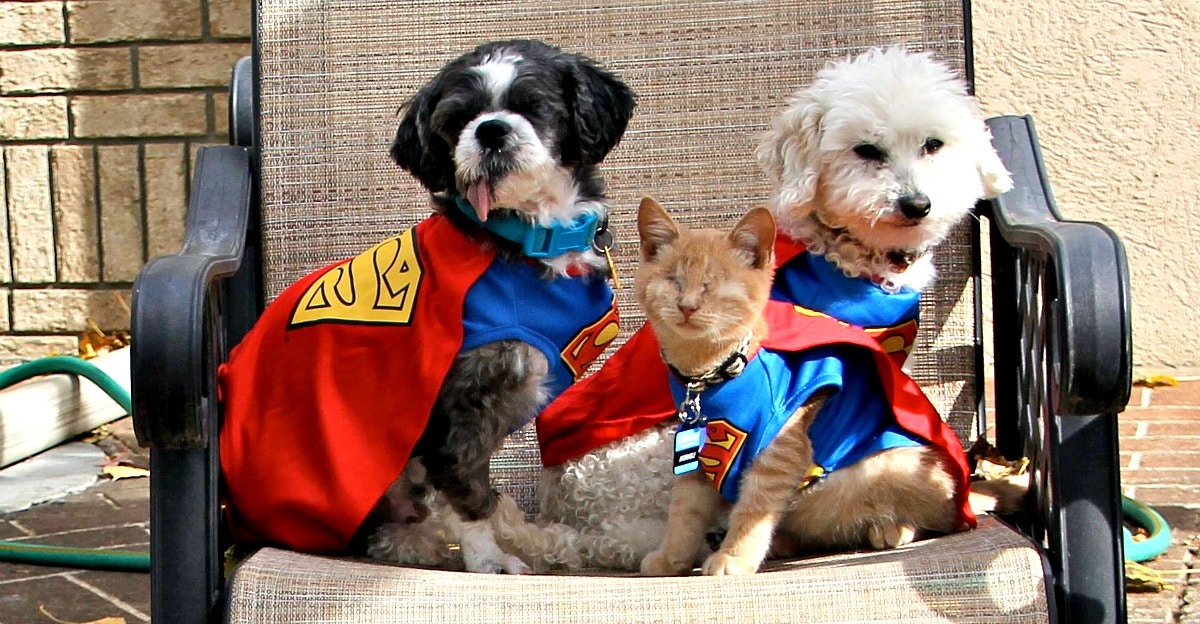 From Modest Beginnings To Big Dreams
Pebbles and Cocoa were the first two residents, but the miniature horse farm turned into a menagerie. At this point, the Triple H Miniature Horse Rescue has now rescued over 500 animals, including cats, dogs, goats, sheep, ducks, chickens, rabbits, and even pigs that were rejected because of a disability.
Their original dream seemed like it was enough, but Allison and Steven realized that they just hadn't been dreaming big enough. There is room enough in their hearts and at their sanctuary for so many more creatures that simply need a place to stay.
Moving Stories of Courage
One great success story is the couple's rescue of a small sweet dog called G.I. Joe. He was 120 miles away but they knew they had to help. Paralyzed from the waist down, G.I. Joe had to drag himself along, but now he has a walker so he can move around with ease.
Allison and Steven have rescued several blind animals, bringing them back to what will probably be their final home, knowing they are safe. Mowgli was just a 10-week-old kitten when he moved to the horse sanctuary, and some of his blind friends are Martin the Labrador and Wanda the pot-bellied pig. One poor goat named Roy was abandoned at a mall because of a bad haircut.
Kitty City
Another dream Allison had was rescuing unwanted cats. Her dream led to the creation of Kitty City, a place where cats could come to be adopted or live out the rest of their days. Cats move to Kitty City when they have been moved to death row at different pounds, giving them a reprieve so they can continue to either search for a home or retire with other cats.
Kitty City originally had room for a little over 50 cats but the space has been expanded and there is also now a special area for FIV-positive cats. Volunteers make sure the work is done to make sure the cats are clean, fed, and socialized. You can either adopt a cat from Kitty City or if you need to surrender your cat, you can fill out a form and work with Kitty City to make sure your pet stays safe.
The Compassion Crew
The Smiths could easily see how the animals on the farm were thriving, and they took joy in the comfort of the animals they had saved. But then they had a great idea: why not use these down-on-their-luck pets to help teach children about compassion?
The Smiths took some of the pets to a local elementary school wearing capes and told the children the animals' superpowers were empathy and compassion. The children learned a valuable lesson about looking different, and that it didn't make sense to want to hurt someone because of a difference. The Compassion Crew was so successful the children wrote letters of gratitude, and the Smiths are thinking about letting groups like Girl Scouts come to them. What started out as a home for two unwanted miniature horses has turned into a great success story by any measure.