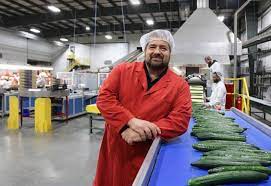 Canadian Company Heeds Consumer Call For Plastic-free Cucumbers
Conveyor belts piled with newly harvested cucumbers off vines hanging from the glass roof of a neighboring greenhouse were a welcome sight to Dino DiLaudo.
That batch of cucumbers was about to go through a process that would remove millions of tons of one-time-use plastic from the distribution chain.
As a result of customer feedback, Westmoreland Topline Farms has developed a no-plastic cucumber export system.
As of June 2022, the producer in Leamington, Ontario, will be the first to export English cucumbers that aren't separately plastic packaged throughout Canada.
Instead, Apeel Sciences has created a plant-based solution that is digestible, bland, and enhances the cucumber's inherent shelf life.
A plant-based, organic product
The new treatment, according to DiLaudo, is both long-term and reduces cost. To prevent oxidation and premature spoilage, he explained that the plastic was dedicated to keeping the cucumber's respiration controlled.
"We're eliminating plastic and using an organic, plant-based substance to preserve the cucumbers."
For nearly 10 years, Apeel Sciences, located in California, has been researching strategies to decrease or eliminate plastics from the production sector.
The company's New Commodity Vice President, Ravi Jolly, said, "We gained awareness of this problem of plastic being utilized to help with retaining moisture and retain the cucumbers' freshness."
"We're giving consumers a choice, a more environmentally-friendly choice."
Solutions Based On Consumer Needs
To coincide with the government's announcement that some single-use plastics, such as straws, takeout containers, supermarket bags, and cutlery, will be banned over the next 18 months, these plastic-free cucumbers reached the shops this week.
According to Deloitte research released in 2019, fewer than 10 percent of the plastic garbage Canadians generate is recycled, which amounts to more than three million tons of plastic packaging being thrown away each year.
According to DiLaudo, "everyone wants to do their share" when it comes to being a good environmental steward.
According to him, the use of plastic packaging for seedless cucumbers has been a big industry issue.
He went on to say that eliminating plastic from just one batch of cucumbers is the same as erasing 100,000 drinking straws from the environment.
Environmental organization the Sierra Club Canada Foundation praised the decision.
As a facilitator for plastics, Lucy Bain noted her dislike for plastic-wrapped fruits in supermarkets. "A lot of times you can't escape plastic," she said.
Plastic pollution is a major concern for Canadians. Businesses should take this initiative because consumers wouldn't want to be pushed to buy plastic things they don't need, thus it's fantastic that they are doing so.
She wishes to see a greater effort at the federal level to establish industry requirements and standards for businesses to reduce their reliance on plastic.
For us to be smarter users, the government must implement these guidelines. We shouldn't have to decide in that regard."
Cucumbers, according to DiLaudo, were the very first commodity to undergo this procedure at their organization, which is now exploring ways to eliminate plastic wrapping on other food items.
"We're producing little seedless cucumbers that I believe will be the next best thing," he remarked.
"It will become a positive thing for everyone if the grade of the cucumber isn't sacrificed, I believe."
Medieval Troupe Forms a "Local 181"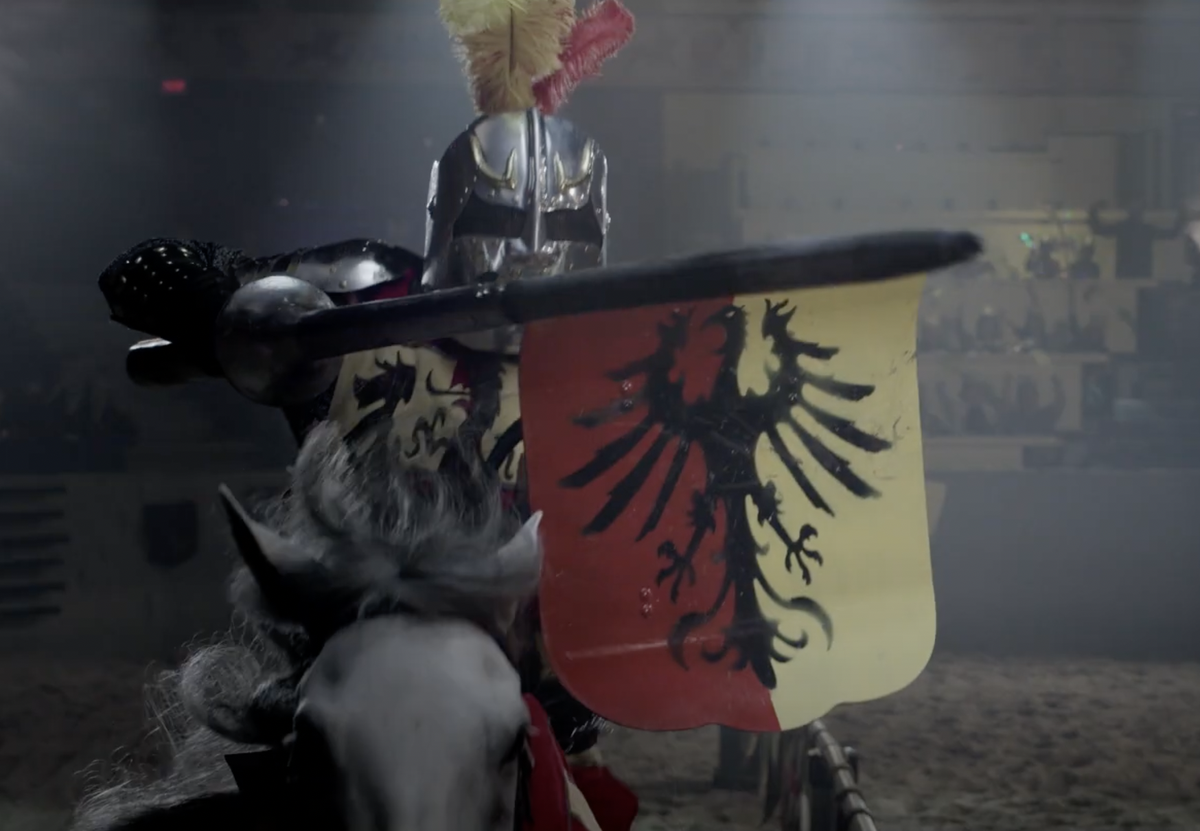 The royal performers who work for the Medieval Times are famous for a number of things, among them their time-specific acting. Located in Lyndhurst, NJ, the acting group has decided to notch another historic title to their name, the first royal performers in the region to unionize. 2 out 3 performers decided that a combined representation for their working rights made more sense than not, and by majority vote the unionization passed. The official representation will be provided by the American Guild of Variety Artists.
Noting their new representation moniker, the Medieval Times Performers United, the majority are celebrating their win. By decision, the group will negotiate for all 42 workers involved, pushing for better pay, benefits and labor-related advantages. That said, the representation's strategy is not just about compensation; ideally, the overall goal is to make working for the Medieval Times attractive and enjoyable for all as a career.
Part of the drive for better pay has been a long-standing issue involving required live stunts. Because the acting and show involves actions that present a potential risk for the actors, one of the arguments for better pay has been that the current $20/hour pay rate doesn't reflect the risks the actors have to take in their parts. Secondly, risks have been repeatedly experienced with the guests during feeding. Actor-workers have been physically harassed and grabbed while serving food, and guests have gotten rowdy with their dinnerware, scaring the animals involved in the show as well.
One of the knight actors, Zaire Wood, sums up the job in a response. They show up to put on the entertainment and, if a guest gets out of line, that's part of the job to help control the situation appropriately and as needed. However, doing so puts the actors at risk to harm on a regular basis.
Interestingly, the New Jersey location is not the only one for the company. It has entertainment operations in at least nine different other cities spread out between Canada and the U.S. While Medieval Times management didn't respond publicly to the press, it did send out an internal blast to workers not to perceive the union vote as a sudden "improvement" or a "win." Obviously, that messaging approach didn't win over affected employees. The company CEO, Perico Montaner, characterized the vote as simply hiring a representative to do all the talking to management about what the employees might want in a bargained contract. Management committed to the negotiation process, but no one should interpret that as a guarantee that anything asked for was going to be provided. Management's messaging was also focused on a negative perspective, expecting negotiations to drag on without deadlines and any common ground.
Regardless of Medieval Time's company wishes, the New Jersey union was ratified and registered with the National Labor Relations Board. And for the actors, now begins a new chapter in how their careers will be shaped going forward.