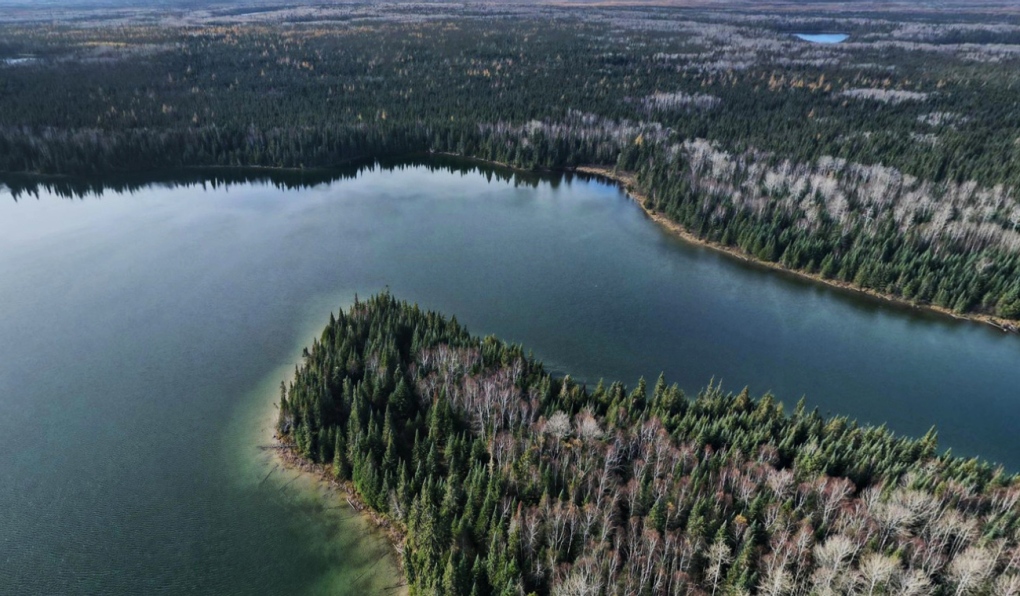 Canada's Biggest Private Conservation Project Just Launched
The business of conservation usually involves land. By securing and protecting specific zones, wilderness or roaming areas for wildlife can be preserved, giving them a sanctuary from development. So, it's been a common strategy for many conservation groups to get into the real estate business with the intent of securing, owning and protecting wilderness areas with one of the most capitalist of protections, property rights.
However, in 2022, the definition of what a conservation project should be has been redefined entirely by what will turn out to be Canada's largest conservation effort located in northern Ontario. The National Conservancy of Canada spearheaded the Boreal Wildlands Project, in partnership with Ontario Province as well as Canada's national government agencies for the environment. The project involved will cover a region including 1,300 kilometers and 100 individual lakes. In between those boundaries, it includes dozens of rivers, shores, creeks, streams, forest, meadows and many other wilderness zones typical of greater Canada. The full boundaries of the project reach 1,500 square kilometers in total, and it easily outsizes the city of Toronto in comparison.
From the National Conservancy's perspective, much of the area included is under critical stress and, without protection, will likely die off permanently. The property involved was originally forest harvesting land owned by Domtar. The company liquidated the holding at a discount so that it could be afforded by the National Conservancy. To date, $46 million has been covered, and a remaining $13 million remains on the balance due.
The area was for years a resource production zone for wood pulp that would in turn be used to produce paper for the Ontario markets. However, in the last 10 years or so the area has been left untouched. Given the unlikely possibility that harvesting was going to restart any time soon, Domtar decided it was a smarter business move to cash out. Domtar not only gets the goodwill benefits from being involved in the conservation project, it also realizes far strong bonds with government agencies that will likely return dividends later in the future.
For the Nature Conservancy, taking on the 1,500 kilometer project will be its biggest venture yet. Two-thirds of the zone is already under active conservation protection, and the remaining third is in negotiation with local municipalities also affected by the change. Ideally, many want to see results from eco-tourism as well as balancing interests with indigenous rights to the region as well, such as the Constance Lake First Nation.
On the government side of things, regulators are watching the deal given that it is technically entirely private side. The government expects to see a continuing partnership with the Conservancy in the matter going forward, and the Province is interested in the creation of parks as well in the future.
Kenyan Tree Planting Holiday: A Collective Effort Against Climate Change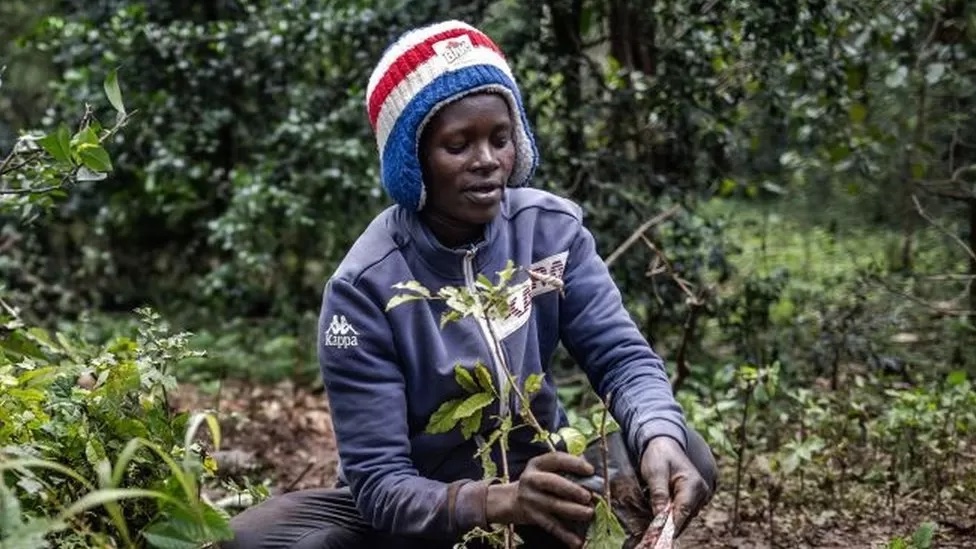 Kenya has embraced a unique and powerful approach to combating climate change with a national tree planting holiday. This initiative, led by Environment Minister Soipan Tuya, aims to involve every Kenyan in planting trees to contribute to a lofty goal of reaching 15 billion trees in the next decade. Recently, Kenyans came together to plant a staggering 100 million seedlings, demonstrating their commitment to a greener and more sustainable future.
The tree planting holiday allows "each and every Kenyan to own the initiative," as Minister Tuya emphasizes. This means that every citizen has a role to play in contributing to the ambitious goal of planting billions of trees. The target is for each Kenyan to plant at least two seedlings, a simple yet impactful way to make a difference.
The primary goal behind this massive tree planting effort is to fight climate change. Trees play a crucial role in mitigating climate change by absorbing carbon dioxide during photosynthesis. They act as natural carbon sinks, reducing the concentration of greenhouse gases in the atmosphere. Additionally, trees help regulate local climates, prevent soil erosion, and provide habitats for various species.
To encourage widespread participation, the Kenyan government is distributing tree seeds for free. However, there is also a push for planting trees in specific areas where they are more likely to thrive. This strategic approach ensures that the trees planted have a higher chance of growing into healthy, mature specimens.
While the initiative promotes free seed distribution, Kenyans are also encouraged to buy at least two seedlings for planting on their private land. This personal investment further engages citizens in the cause, fostering a sense of ownership and responsibility for the environment.
One notable tree planting site near the source of Kenya's second-longest river, Athi, saw active participation from various groups, including soldiers, residents, and families. The event showcased a collective effort to address environmental concerns.
To monitor the success of the tree planting initiative, an internet app has been introduced. This app allows individuals and organizations to record their planting activities, including details like plant species, the number of trees planted, and the date of planting. This technological aspect enhances transparency and accountability in achieving the set goals.
While the initiative has garnered widespread support, environmentalist Teresa Muthoni highlights some challenges. She notes that the effort is not organized in a way that ensures everyone is actively participating, as many individuals must prioritize their livelihoods. Additionally, Muthoni emphasizes the importance of planting the right trees in the right places, cautioning against the prevalence of exotic species in public nurseries.
Kenya's tree planting holiday exemplifies a collective and determined effort to combat climate change. By involving every citizen, the initiative seeks to make a significant impact on the environment. As the nation strives toward its ambitious goal of 15 billion trees in the next decade, the tree planting holiday stands as a beacon of hope for a greener and more sustainable future for Kenya and the planet.