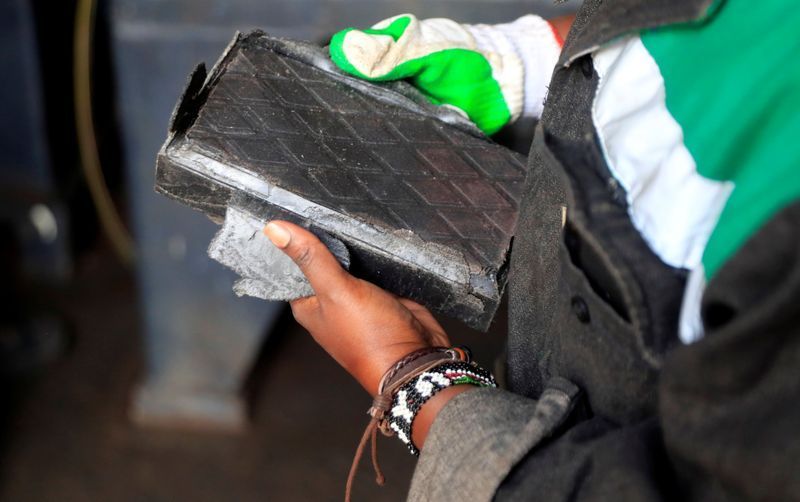 Businessman Recycles Plastic Bottles into Building Bricks
Kenya's entrepreneurs may have just figured out how to turn plastic trash into viable, functional building materials, a key re-use of resources that can be dramatic in under-developed regions. Nzambi Matee is the owner of Gjenge Makers Limited, a successful small business focused on building materials in the form of pavers, bricks and durable block materials for construction. Putting out 1,500 new units a day based on a mix of trash plastic and binding components, Gjenge Makers sits in an ideal situation: it relies on a supply that some days it gets for free, and the product produced is fundamentally in demand year-round to support construction and building.
Kenya Naturally Provides Plenty of Supply
According to Kenya's government, well over 600,000 tons of plastic bottles alone are consumed in the country. Less than one-tenth of that amount is actively recycled by consumers. Instead, the rest of it ends up in trash cans, trash piles and landfills. Gjenge Makers positioned itself to be a consumer of that easily available plastic. Nzambi Matee by training is a materials engineer, so the plastic was simply a challenge to solve and make useful. Once the fundamental design of a brick was designed and confirmed in prototype, Matee just needed to find a way to mass-produce it. Machinery and automation were the key. With the second challenge solved, Gjenge Makers was in business. The Gjenge Makers paver is unique; due to the threaded nature of plastic when bonded, it has less porosity than the more traditional building material of cement. That makes a paver produced by Gjenge Makers far more resilient and less brittle in practice. It also tends to be far better at resisting water, a factor that ultimately causes cement reinforcement rebar to corrode.
Set up in 2017, the Gjenge Makers puts out currently 1,500 plastic-based bricks and is looking for how to scale up to 4,500 bricks in the future. That in turn produces both a viable building material as well as removes 60 tons of plastic out of trash piles and landfills. Within three years the company is already on track to achieve breakpoint and go into the black financially.
Plastic Waste – A Continental Problem
Africa is not a stranger to plastic waste. South Africa, for example, generates 1 million tons of the materials itself in trash annually. 500 shipping containers of plastic recycle is relocated to African shores every year without much of plan what to do with it on arrival. The recycle rate of Kenya is duplicated across the continent with the highest recycle level barely breaking 10 percent of the plastic consumed in product in country after country. So, the idea that someone like Nzambi Matee and her company can create not only a way to put that plastic back to use but provide a building product that is better than cement is a double benefit for the continent. Its trash might very well now become building material gold.

Joyous Return of Assumed Extinct Mini Pig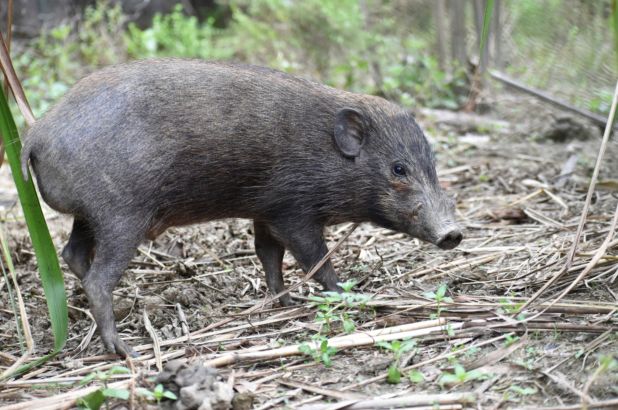 When animals go extinct, they become a footnote in history. The return of an assumed extinct species is not common. In fact, it's downright rare. So, in 1971, when the pygmy pig in India disappeared, many biologists and researchers expected the creature to be done for. The little creature normally lived in the foothills before the Himalayas reach up for the clouds and normally would reach a rocketing 10 inches in height off the ground. Given its natural size, the pygmy pig generally tried to stay out of sight to keep off the dinner menu of predators. It's own diet consisted of bugs and tubers, more than enough to keep the creature fed.
An Amazing Turnaround
However, after 100 years of human intervention and encroachment, by the 1970s the pig was written off. It wasn't until another 20 or so years later, researchers in the area managed to catch a few of the pygmy pigs alive. They nurtured them in captivity until they bred, and then the teams worked to continue increasing the pigs numbers. Finally, enough of a population was raised that the researchers could actually attempt to let the pygmy pigs go. The releases began in Assam, in the northeast part of India. And so began 25 more years of work trying to get the wild pigs to increase their number and avoid a complete wipeout. Today, some 300 to 400 creatures are estimated to be alive, running wild. Another 76 are held in reserve and continue to be raised in captivity, just in case. However, the best news is, the species is living again.
More Than One Colony Makes a Party
In addition to the original release in Assam, additional pigs have been released, with colonies established in Manas as well as Orang, both national parks in India, as well as a pair of animal sanctuaries.
The world can't afford to lose more species to extinction thanks to human development, including pigs. Currently, there are only 17 types of pigs left today. Without the efforts of conservationists, that number would drop further. Each extinction is like someone taking a giant eraser to a chalkboard of millions of years of evolution.
Of course, now the problem is nature itself as well. While the pygmy pig population has stabilized and is growing, the bigger problem is that they are still fragile. Swine flu and similar conditions can easily decimate these pigs before anyone can stop it simply through contagion. So, the conservationists have their hands full trying to keep the populations safe and separated from any carriers with potential viral threats.
Conservationism can be hard, and oftentimes it ends in disappointment trying to save an endangered creature. However, in India, this time the pygmy pig can be considered a win. And, if things stay on track, it should be able to re-establish itself very well.