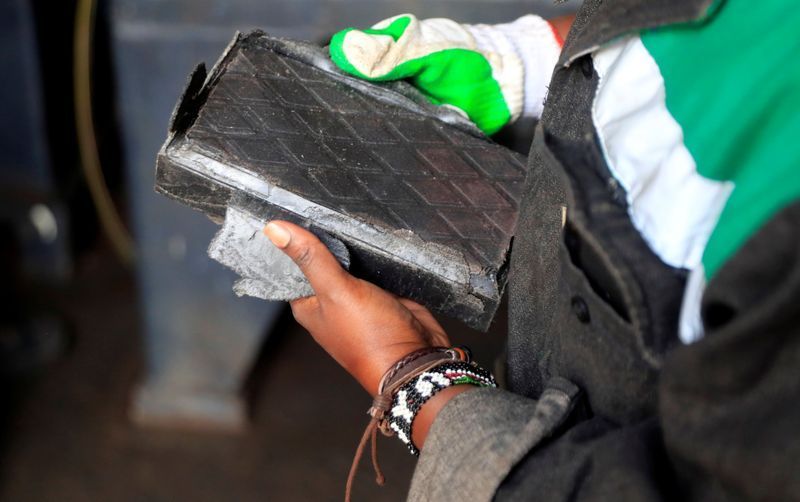 Businessman Recycles Plastic Bottles into Building Bricks
Kenya's entrepreneurs may have just figured out how to turn plastic trash into viable, functional building materials, a key re-use of resources that can be dramatic in under-developed regions. Nzambi Matee is the owner of Gjenge Makers Limited, a successful small business focused on building materials in the form of pavers, bricks and durable block materials for construction. Putting out 1,500 new units a day based on a mix of trash plastic and binding components, Gjenge Makers sits in an ideal situation: it relies on a supply that some days it gets for free, and the product produced is fundamentally in demand year-round to support construction and building.
Kenya Naturally Provides Plenty of Supply
According to Kenya's government, well over 600,000 tons of plastic bottles alone are consumed in the country. Less than one-tenth of that amount is actively recycled by consumers. Instead, the rest of it ends up in trash cans, trash piles and landfills. Gjenge Makers positioned itself to be a consumer of that easily available plastic. Nzambi Matee by training is a materials engineer, so the plastic was simply a challenge to solve and make useful. Once the fundamental design of a brick was designed and confirmed in prototype, Matee just needed to find a way to mass-produce it. Machinery and automation were the key. With the second challenge solved, Gjenge Makers was in business. The Gjenge Makers paver is unique; due to the threaded nature of plastic when bonded, it has less porosity than the more traditional building material of cement. That makes a paver produced by Gjenge Makers far more resilient and less brittle in practice. It also tends to be far better at resisting water, a factor that ultimately causes cement reinforcement rebar to corrode.
Set up in 2017, the Gjenge Makers puts out currently 1,500 plastic-based bricks and is looking for how to scale up to 4,500 bricks in the future. That in turn produces both a viable building material as well as removes 60 tons of plastic out of trash piles and landfills. Within three years the company is already on track to achieve breakpoint and go into the black financially.
Plastic Waste – A Continental Problem
Africa is not a stranger to plastic waste. South Africa, for example, generates 1 million tons of the materials itself in trash annually. 500 shipping containers of plastic recycle is relocated to African shores every year without much of plan what to do with it on arrival. The recycle rate of Kenya is duplicated across the continent with the highest recycle level barely breaking 10 percent of the plastic consumed in product in country after country. So, the idea that someone like Nzambi Matee and her company can create not only a way to put that plastic back to use but provide a building product that is better than cement is a double benefit for the continent. Its trash might very well now become building material gold.

The Returned Wallet from Antarctica – Half A Decade Later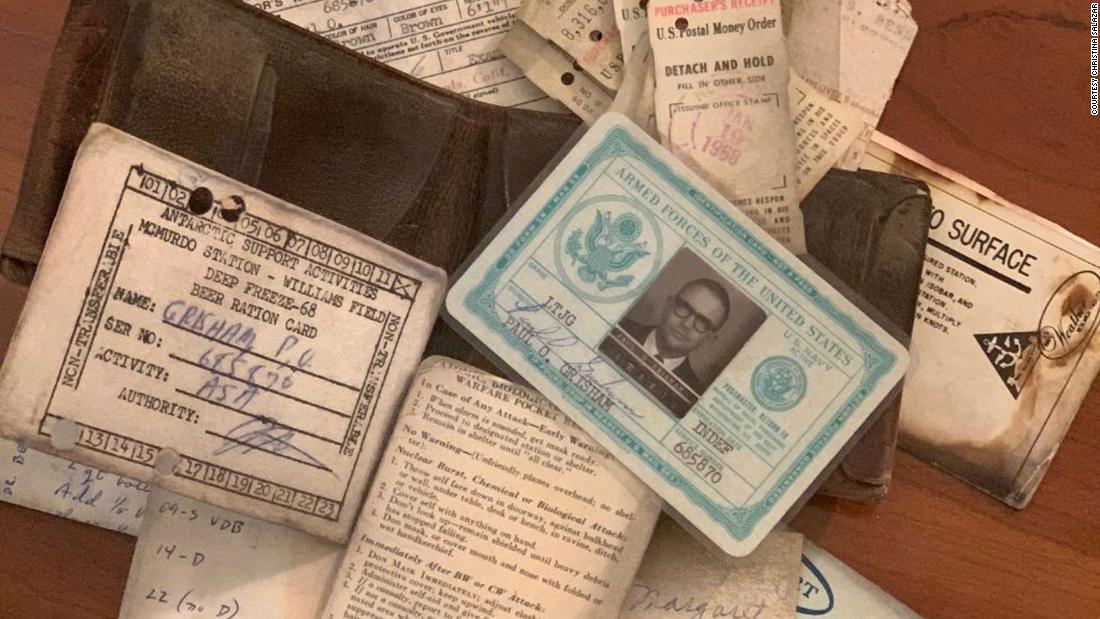 In 1968 a meteorologist was stationed in Antarctica among a number of military personnel. Their role was research as well as, and Paul Grisham's job was to track the weather in the southern pole region. Unfortunately, as crazy as it seems, Grisham managed to lose his wallet while working in the remote location and never did find it before leaving. That wallet sat in Antarctica at the station for another 53 years until it was rediscovered.
When the wallet was returned to Grisham, he felt like he was going back in a mental time machine. The wallet was in exceptionally good condition as well as the cards and materials that were kept in it. At 91 Grisham remarked first about how young he looked in the card photos as well as how far back that part of his life was.
The location, McMurdo Station, was being redesigned along with the demolishing and removal of older buildings. During the work, one of the construction crew found the wallet which had stayed in its place since Grisham had been stationed. Looking back on the cards now, Grisham continues to repeatedly trigger memories when he looks at his own Navy ID card. Last carried in 1968, the card was preserved and never deteriorated except for the edges of the leather. Included in the contents was a beer ration card, a guide card on how to deal with attacks ranging from nuclear to biological. And Grisham even included a recipe folded up in the cards for a liqueur.
The weather monitoring was a big issue at the time. Unlike today with tons of satellites spinning around the planet for watching everything from a farmer in the western side of China eat a sandwich to the weather's minute moves, back then the weather had to be observed in person. Grisham's job was to track the regional patterns so that planes and ships moving through the edge of the southern hemisphere to the station could do so safely and avoid storms. The work shifts were hard; Grisham remembered working a half day on, literally, and the half day off to rest and went straight for five long months.
Things weren't all about work. Grisham remembers they had pretty useful mini bowling alley which never got boring. And an inside gym was handy since jogging outside was off the list everyday of the year. Location-wise, the station was in one of the best locations in Antarctica as well; it would usually get to a balmy 25 degrees Fahrenheit. That was considerably better than other locations a bit further in easily only getting to a tepid minus 65 degrees.
When Grisham left the southern continent, he did so with a promotion, but he never did find his wallet before taking off. He doesn't have any fond wishes to return, still remembering a soda would explode from the cold in under 15 minutes if left outside. However, one thing he did miss was all the IOUs Grisham kept in his wallet from winning an inordinate number of poker games while on duty at McMurdo. It does make one wonder if he can still collect on this plus interest.
Grisham continues to be a name in history, but the rediscovered wallet was not his first entry. Grisham spent two hours talking with Sir Edmund Hillary about weather when Hillary arrived, and Grisham himself also got to reach the South Pole as well, some 850 miles inland. Sitting now at home, he enjoys the San Diego weather a lot more, but the wallet recovery was definitely a nice touch to Memoryville.