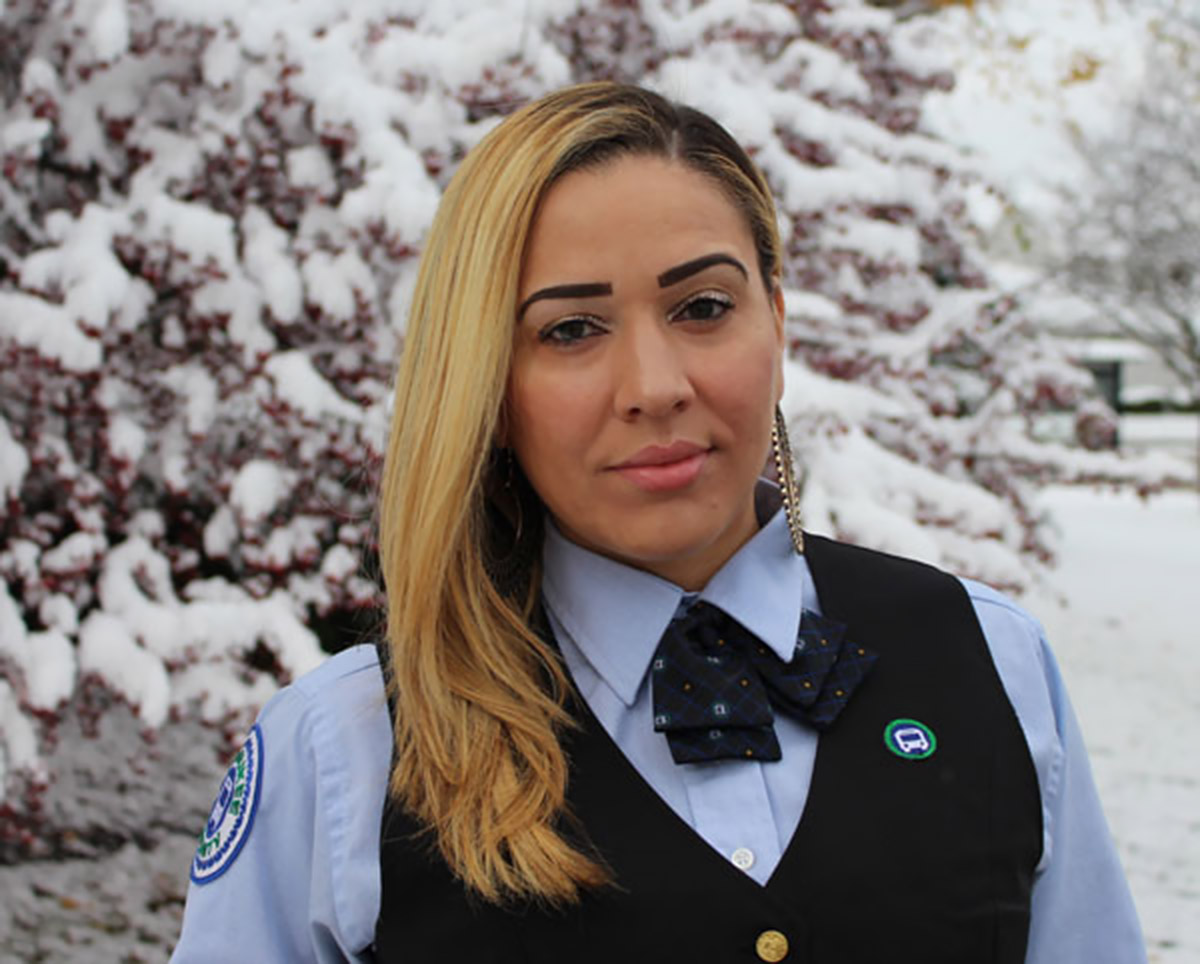 Bus Driver Gets Accolades For Assisting Homeless Individual In Milwaukee
It only takes one small act of kindness to transform the life of someone in need forever. The Driver of a Milwaukee bus managed to accomplish that feat recently.
She has since been lauded for helping a struggling passenger who had become homeless due to unforeseen circumstances get some much-needed support.
In October, bus driver Natalie Barnes began conversing with a passenger named Richard, who informed her that he had been homeless for a week after his previous residence was condemned.
She agreed when he inquired whether he could travel along during the night to avoid the cold.
"Everyone needs support at some stage in their lives," Barnes wrote on the Milwaukee County Transit System's blog. "I want to do everything I could to assist Richard in any way I could."
She decided to take a break at the University of Wisconsin-Milwaukee during her shift and offered to get her passenger something to eat.
Richard was moved by the gesture, as shown by surveillance footage.
"Now I don't know how to respond but thank you," he told Barnes, promising to repay her in some way.
"I want to support you," she said, refusing.
Barnes, on the other hand, was not satisfied with only one act of kindness.
Again during a break, she contacted a neighbor, who assisted in the placement of Richard in safe accommodation.
During the six-hour bus ride, Barnes and Richard had become friends. He now has her contact information, and they communicate regularly.
ABC News which initially aired the video and interviewed Barnes, said she talks to Richard every couple of days, and he honors her every time he speaks to her for supporting him."
According to Barnes, "He refers to me as his little angel of security. I'm pleased to report that he's making good progress."
Barnes has won three commendations for exemplary service since joining the MCTS two years ago, and it is second nature to him to help others.
As per the Milwaukee Journal Sentinel, she frequently brings various types of sandwiches on the bus to distribute to those in crisis.
In a recent ceremony, Chris Abele, who is the Milwaukee County Executive, honored Barnes.
"(This is)What MCTS greatness is all about Natalie's love, compassion, and reverence for this man that needs it," he said. "Natalie exemplified what we all should be doing to combat homelessness: look out for one another, care for one another, and collaborate. Natalie's words have made a huge difference in my life."
Barnes continues to use her position as a bus driver to help as many people as possible.
Meanwhile, the city's Mayor, Tom Barrett notes that there has been a four year drop in homelessness by forty-three percent. He added that there's still much left to be done and expressed gratitude that more than 100 entities are working to end homelessness in Milwaukee.

Paralyzed Farmer Returns to Work Thanks to One-of-a-Kind Tractor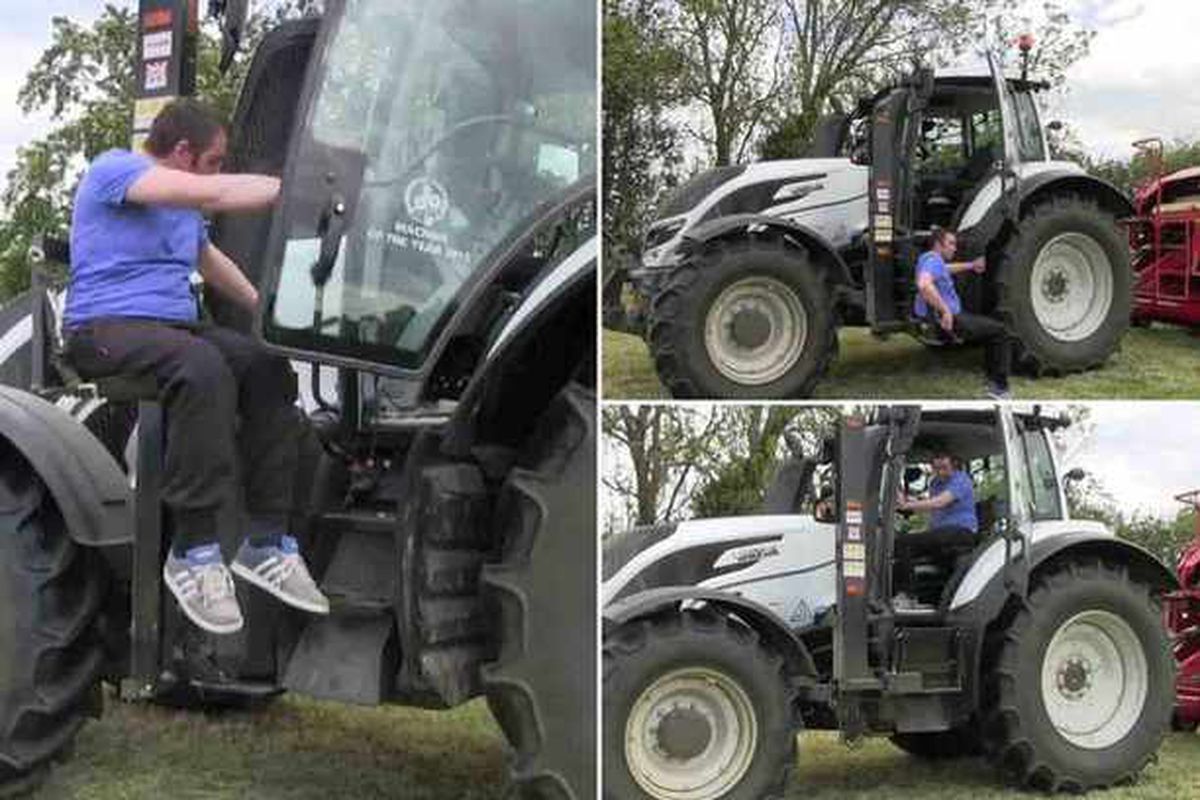 Matthew Evans was as hard a working farmer as there was in the country when the 30-year-old experienced a tragic accident. Left paralyzed from the chest down, Evans would have to turn away from his career as a farmer due to the repercussions of the sudden incident. Injured and desperate to get back on the road and into work, Evans would work alongside another disabled farmer to craft something that would change both of their lives.
Introducing the Valtra Tractor
Matthew had been leaving a Denbigh and Flint Show in late April 2014 when he was struck by a 4×4 truck while walking along the road. Injured and immediately in need of help, Evans would get taken to the Ysbyty Glan Clwyd in Rhyl before getting transferred via an ambulance to the Robert Jones and Agnes Hunt Orthopaedic Hospital. It was there that the agriculture contractor would be forced to undergo several operations to fix his spine. Broken in two places, the outcome of the incident was nothing less than dire.
While the incident was seven years ago at the time of this writing, Evans would require only ten months of recovery before he was able to return to some semblance of his normal routine. While the therapy was life-changing it was also painful, slow, and filled with frustration. After leaving rehab behind, Matthew knew that he would want more help in the future so that he could get back to life as he knew it. This would lead to a meeting with an engineer by the name of Andrew Stubbs.
The duo had met after Matthew wrote about his story, submitting it to WalesOnline. Stubbs had read Mathew's story on the website and due to his relative proximity to the farmer, the duo decided to connect. Stubbs had been living in Astle Farm East of Cheshire at the time and he had been disabled himself, offering another layer of connectivity between the two. Andrew said, "You can see by the smile on his face what it means to be back on the job."
Andrew Stubbs is a fellow disabled farmer who had been figuring out his own ways back into the industry. In order to get Matthew back on the tractor, the duo decided to work on a Valtra Tractor that had been specially fitted with a hydraulic chairlift. This chairlift would offer Matthew the ability to get in and out of the tractor while remaining in his wheelchair. Matthew says, "I've been using it for the past six weeks or so — and so far, no hiccups."
While working with Andrew, Matthew would request that the tractor be painted white so that he could drive it during his wedding the following year. For his part, Matthew has revered the ability to engage with and develop his independence once again, noting just how difficult the journey has been.
Andrew and Michael have shared their story extensively and it has been covered by the production company known as Funkimation. The video would get posted online to the Vimeo platform where tens of thousands of viewers have already viewed Michael's journey.