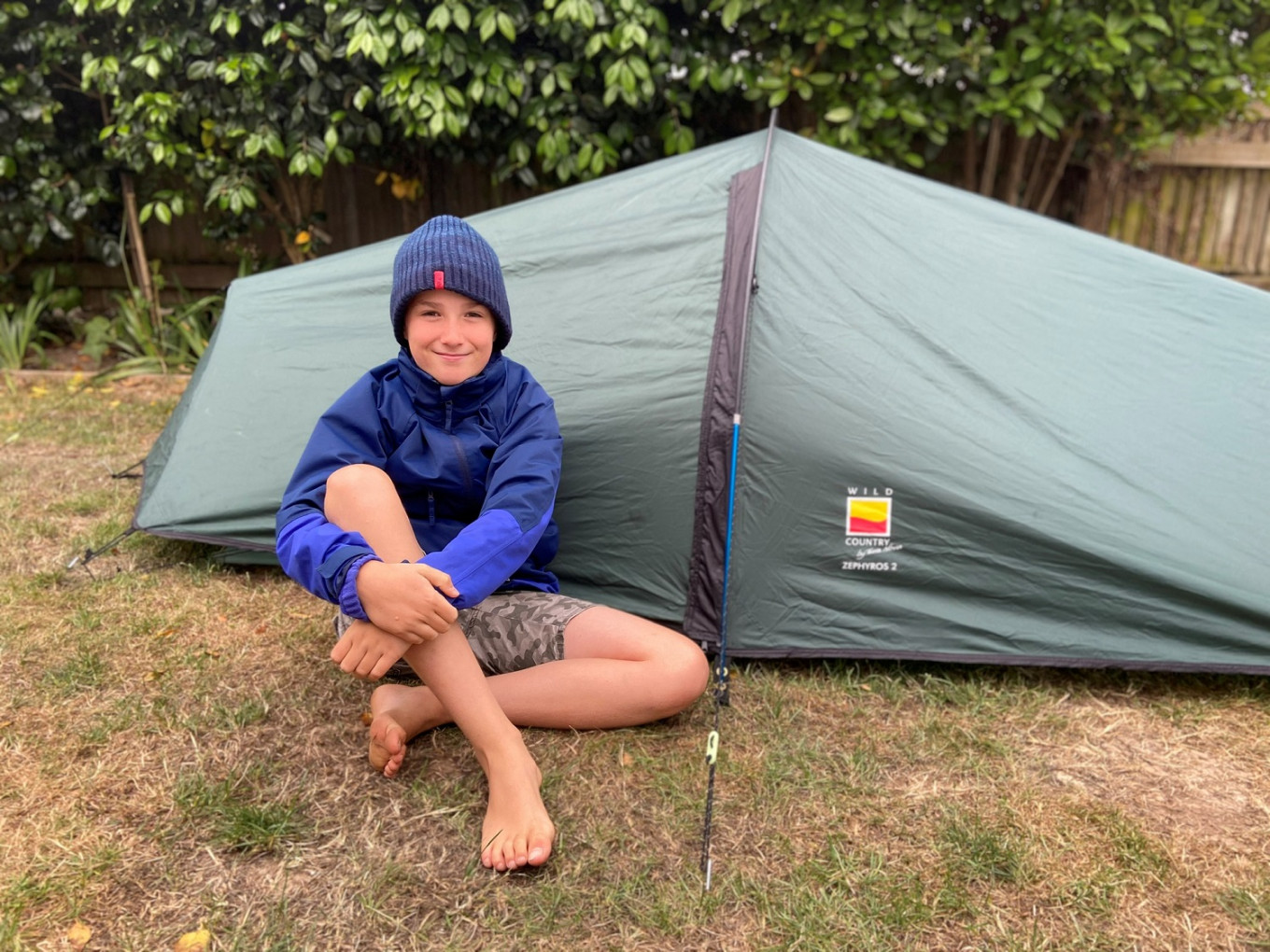 British Boy on His Way to Earning a £1 million for Hospice, Camping Outdoors
Many children have been developing the art of giving from a very young age. Some give because they saw their family members don't, while others, like Max Woosey, an 11-year-old boy in the United Kingdom, give because someone he cared about died. He does not want anyone else to endure the pain and suffering or do so in a comfortable setting.
His friend was an elderly neighbor with a terminal illness who chose to remain home instead of getting professional care at the hospice. The pandemic impacted funding for the hospice, and it broke Max's heart. What he did next was mind-blowing. Read the heartwarming story of love, bravery, and community below.
After a dying man gave him a tent, a fortunate set of circumstances transformed Max into a staunch hero. His parents were helping to care for an elderly neighbor, Rick Abbott, who had terminal cancer just before the epidemic hit the UK last year.
They realized how critical it was that their neighbor's final wish, to remain in his own house, was granted by the local hospice in North Devon. Abbott presented a special present to Max just before his passing. Max said Rick gave him a tent and had made him promise to utilize it for an expedition.
Because a large number of the hospice's fundraising had been canceled and services had halted due to COVID-19, Max began camping in his new tent in the garden on March 29th, 2020, in the hopes of generating £100 for the hospice.
While waiting for the pandemic to end, he updated his fundraising page with updates from his plush toy animals. Max refused to come in from the outside as the lockdown restrictions drew on, and pleasant summer nights changed into harsh fall frost—and donations poured in.
"Thank you so much for all the donations," he wrote on October 12. I can't believe how much money I've managed to raise. I've decided to live in a tent for a year to see if I can save up enough money to reach £20,000."
The boy flew beyond that target, reaching milestones of 100 days, 200 days, and 300 days in a row. Digby, his dog, was more than welcome to stay the night with him and keep this Cub Scout warm.
His tent blew over during a December storm, but he re-pitched it, so he could check another day off his calendar. During Storm Bella's 70 mph winds, his father kept him company.
When the first tent sprung a leak, he had to acquire a new one. When the Christmas season arrived, his family decked out his tent with lights and Santa decorations. Perhaps he hoped to catch a glimpse of the red-suited man when his sleigh passed by while sleeping outside.
Max's mission drew nationwide and worldwide attention, and people asked him to camp in the vicinity of the London Zoo lion's den and the garden on Downing Street.
Recently, the kid from Braunton spent his 500th continuous night on an expedition that stemmed from a tragedy but resulted in more than $770,000 in donations from strangers all over the world for the life-saving treatment.
Twins Whose Lemonade Stand Was Robbed Gets Surprised By Community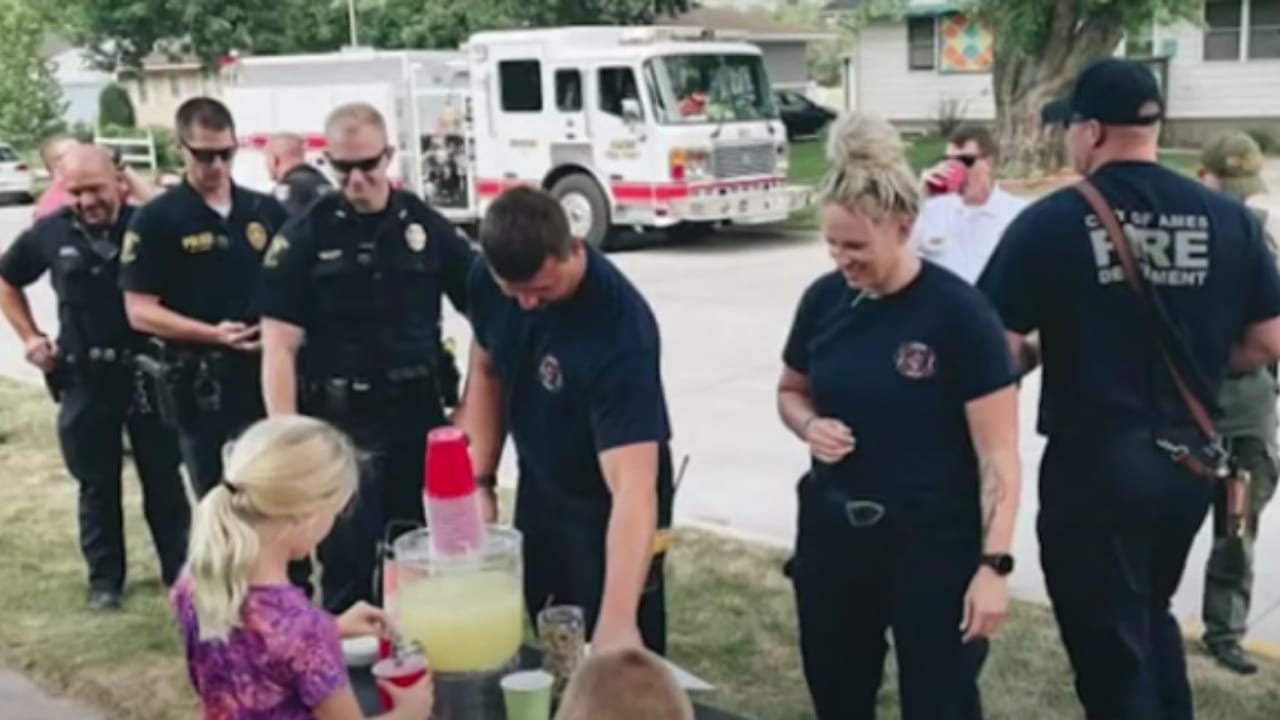 Being robbed is bad by every means; however, when it's a child or children who the criminals prey on, this draws the wrath of everyone.
When two innocent young girls are trying their hands at entrepreneurship, it is a sign that they have great plans ahead and believe that the world awaits them with open arms.
However, for a pair of nine-year-old twins, they saw the bitter side of life way too early, and the community decided to chime in and help remove or at least soften the scars in their minds of what the world represents.
After a robber decided to steal from a lemonade stand operated by the two 9-year-olds, the Ames community reacted.
Katelyn and Elias, twins, had a lemonade business on Monday, but things rapidly went south.
"We were simply selling lemonade when a car pulled up, and a girl got out, so I asked if she wanted lemonade," Katelyn explained. "She answered 'sure,' then took the tip jar, climbed into the passenger seat, and drove away."
When the family phoned the cops, they said the response was better than they could have ever imagined.
Officer Celena Rohland stated, "I started texting some of the folks I work with, asking them to get together and maybe visit the lemonade stand so that we could make a difference in Katelyn and Elias' day."
The twins reopened their stand, deciding that when life hands you lemons, you make lemonade.
The cops had no intention of taking the matter lightly. Four different law enforcement agencies arrived to assist them in recovering the money that the culprit stole.
"It makes me so glad to see these youngsters so happy right now. It's all about that. Taking care of our neighborhood," said one community member, Kyle Dirks. It is a sentiment shared by scores of other residents there.
Katelyn and Elias' mother commented that this life lesson makes it all worthwhile.
"There was one terrible apple," Karen Smidt explained, "but they got to experience the goodness of so many more people, and one bad apple will not spoil it for us." "We're going to keep going."
According to the family, they have now raised more than $750. They intend to donate the entire sum to the Shop with a Cop program, and they are thrilled to be able to give back to the community that has helped them.
What happened to these young entrepreneurs might be a lesson to many criminals who have the money but not the people's hearts.