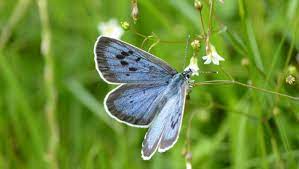 Britain is Celebrating The Return of the Blue Butterfly
If you were one of those kids who remembers back to grade school and your early lessons about evolution as well as adaptation, then you probably remember one of those lessons about British moths. For years, white moths were all over the land, easily hiding against the whitish tree bark and avoiding being eaten by birds. However, when the industrial age began, spewing smog out of chimneys, grey moths began surviving, and all the white moths were quickly eaten and died off, standing out against the soot-stained trees. For years, that's what American kids were raised with as an image if Britain.
As it turns out, Britain is far from its 19th century industrial age smog dump. Instead, the country is now having probably its biggest summer in a century and half with blue butterflies, and large ones at that. It's been the result of a decades-long effort in the restoration of the species, as well as similar efforts to help restore the shrill carder bee as well as the rugged oil beetle.
Originally, the large blue butterfly went the way of the evolutionary moth, dying out and disappearing in about 1979. It took some reintroducing with transplanted caterpillars of the same species from Sweden to get the butterflies back on the isles. However, since that effort began in 1983, the population of the butterflies has grown. And now, 2022 marks the biggest proliferation of the blue butterfly since the start of the program.
The biggest numbers of the colorful insects are found in Southwest England, which has been supported by the intentional planting of meadows stuffed with flowers. Everywhere there has been available land left fallow or unused, meadows have been planted, giving the insect an abundance of food supply and space. The effort has paid off.
Even with plenty of birds being natural predators, the butterflies have flourished, much due to a partnership between a number of trusts, non-profits and insect conservationists in England. For centuries earlier, the insect survived, tricking ants into protecting its eggs until they hatched and ate ant grubs to grow bigger. However, as temperatures shifted, the ant colonies died off, and the butterflies lost their primary protector during their early stage of growth. That and development essentially killed off the species in the late 1970s.
It took some serious study and thinking about how to restore the ant colonies, which then became the foundation for bringing back the butterflies. However, once that formula was worked out, the magic began to happen exponentially. 2022 is proof of that with the largest ever population of large blue butterflies in recorded history.
Generous Farmer Secretly Paid Alabama Residents Pharmacy Bills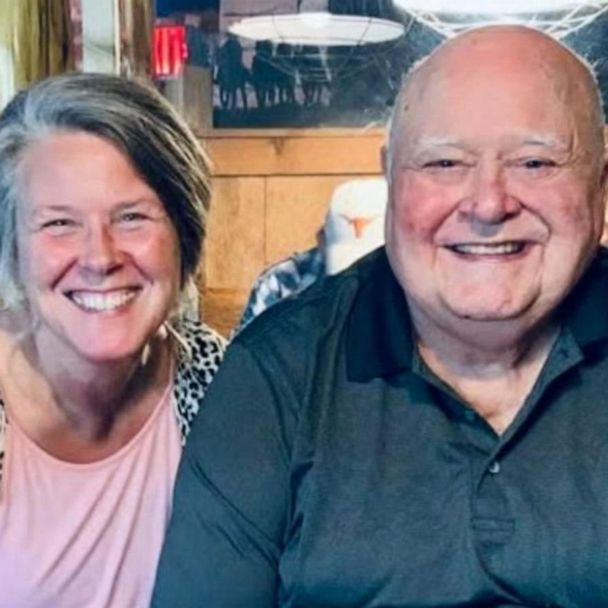 Alabama farmer Hody Childress has recently drawn recognition for his secret deeds of goodwill toward his neighborhood. Childress has been covering people's pharmacy expenses in secret to make it easier for individuals in need to pay for the prescriptions they need. His charitable contributions weren't revealed until after he passed away. People were inspired by his good deeds.
Childress, a farmer for more than 40 years, started paying people's pharmacy bills as a way to give back to his neighborhood. As someone who has been blessed in life, he says, "I wanted to help others who may not be as fortunate."
The people Childress has assisted have been profoundly affected by his unselfish deed of charity. One person thanks Childress for helping them, as they were unable to pay the hefty cost of their chronic condition's medication. "Hody came to my aid when I was unsure how to pay for my prescription. I will always be grateful to him for his kindness because he saved my life "they claim.
Childress's actions have also inspired others in the community to do the same. "I may not have much money to give, but I can definitely spare some for those in need," says one community member. "Hody has set a great example of how one person's kindness can make a big difference in the lives of others."
Childress's secret acts of kindness have not gone unnoticed, and he has been recognized by local organizations and businesses for his generosity. "Hody is a true role model in our community, and we are proud to have him as a member of our community," says a representative of a local pharmacy.
The actions of Hody Childress serve as a testament to the effectiveness of charity and kindness. His discreet gestures of generosity haven't just assisted individuals in need; they've also motivated others to follow in his footsteps. His unselfish acts have had a significant positive impact on many people's lives as well as a long-lasting effect on his town.