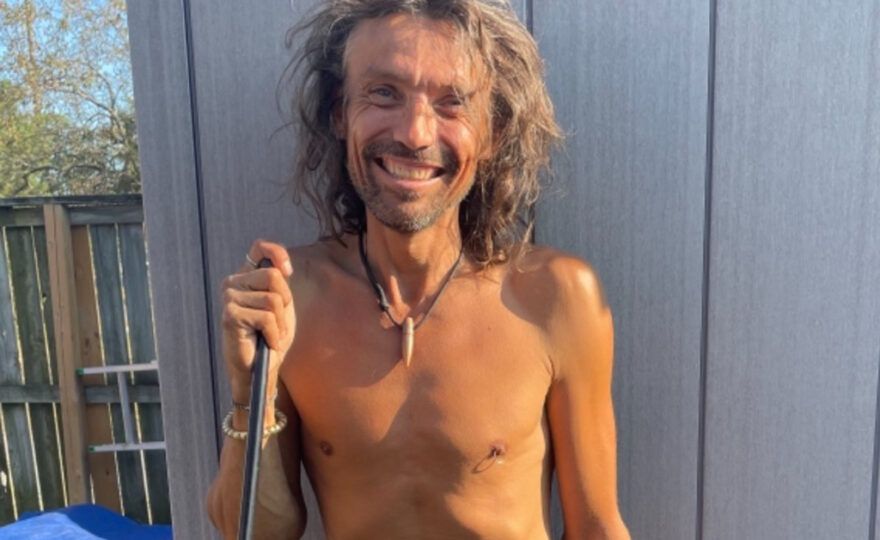 Bringing the Homeless Closer to Home
David McDonald as well as Kim Cornier are not, at first blush, two individuals people would connect as neighbors. As folks often judge others so quickly on sight, the two immediately seem to live worlds apart. Yet, ironically, David was Kim's neighbor literally in her backyard. And as Kim puts it, she would not have preferred things any different.
The two very different people crossed paths in July, which set them on their fate from that point forward. David McDonald had, at least for the last five years, been verifiably homeless most of his time. However, here and there he would manage to get an advantage that would make things easier from day to day. One of those advantages which began to fail was an e-scooter he was riding for basic transportation when it blew a tire passing by near where Kim Cormier lived. Kim happened to be outside at the time working on a project with her laptop, and David took the chance to ask for a simple favor – would she watch his belongings while he tried to go find a replacement inner tube to fix his scooter. Being homeless on the street meant dealing with things being stolen all the time, so unless items were watched continuously, they had a habit among the homeless to get up and disappear.
Eventually, David returned, and Kim felt comfortable enough to ask David if he wanted to have dinner with Kim and her partner, Andrew. The invitation was a hit. The three people ended up having a great evening, lots of conversation, and most importantly connecting on a basic human level. There was also a hell of a lot of laughing, which is good for anyone in any situation.
For David, the evening was finally a nice break. He had been on a bad run of horrible luck that just seemed to be getting worse by the day. Prior to getting stuck in the homeless cycle, he had up until 2010 been a very comfortable owner of a gas station that earned David a six-figure income annually. However, as most in the consumer fuel business know, the profit margins are thin and money is made on volume only. When gas prices increased, people stopped filling up as much. The loss of volume and cut in gross sales literally swung David's business from being in the black instead to sinking in the red. Eventually, the gas station failed and David lost everything trying to hold on. Then, with no income, he lost is home and finally his car. It didn't help that a personal relationship failed during this time as well. When it rains it pours, but none of that rain was anything useful for David. Everything David knew disappeared in front of him within a year.
Eventually, David tried his luck again in Toronto, but when his daughter moved out on her own, David had no ties to the area and nothing to support him. So, he tried his luck out west, moving to Vancouver by Greyhound bus. It was a mistake, and the former business owner was quickly homeless. Somehow, trying to find something better, David took nine entire months to walk and bike his way back to Ontario. Finally, he found a makeshift home site in a park in Toronto, still homeless. There were moments for a few days or weeks where David was able to sleep on a couch or stay with friends, but it always came back to living on the street. Nothing would gel out.
David tried his hand a few times being a roommate, but he was frequently threatened and robbed by his own flatmates, oftentimes because his sexual preference as a gay man gave the impression of him being a weak target. Right after the tire blowout near Kim's home, David was back on the street, feeling safer there than with roommates. Ironically, David would refuse to use homeless services frequently because he felt there were folks worse off than him who needed the money more.
Once she heard his story, Kim and her partner felt moved to do something about it. They decided to let David camp in their backyard. He would pitch his tent, be safe, and have a stable location to try to build from. And that started a friendship where David and Kim both blame the other as being the better person in their connection. That has since blossomed into a project that will now provide David a microhome, fully insulated, as a place to live and a replacement for his tent living. But for Kim and her partner, he's not the homeless guy in their backyard; David is family now. And to David, Kim and her partner are angels when he needed help the most.
500,000-Year-Old Wooden Structure Rewrites History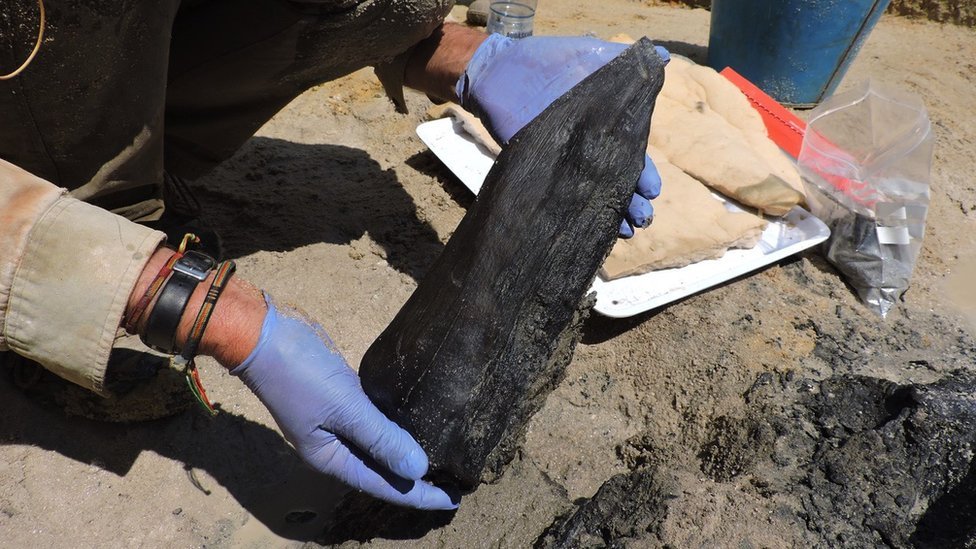 In an archaeological discovery, a wooden structure dating back an astonishing 500,000 years has been unearthed on the banks of a river in Zambia, challenging long-held beliefs about the capabilities of ancient humans. Researchers stumbled upon these ancient wooden logs, a revelation that has the potential to reshape our understanding of the lives of early humans.
The find, located on the riverbanks near Zambia's Kalambo Falls, provides compelling evidence that stone-age people may have constructed primitive shelters, forever altering our perception of their intelligence and resourcefulness. Archaeologist Prof Larry Barham, who led the research, was profoundly impacted by the discovery, stating, "This find has changed how I think about our early ancestors."
What makes this find truly remarkable is that it suggests ancient humans did more than merely survive; they thrived by creating something entirely new. These early humans exhibited intelligence, imagination, and craftsmanship by fashioning structures from wood, a material that had never before been transformed into such large and sophisticated objects.
The researchers also uncovered ancient tools, including digging sticks, but the most exciting find was two pieces of wood positioned at right angles to each other. "One is lying over the other, and both pieces of wood have notches cut into them," explained Geoff Duller, a professor of geography at the University of Aberystwyth and a member of the research team. "You can clearly see those notches have been cut by stone tools, making the two logs fit together to become structural objects."
Radiocarbon dating confirmed the wood's age, placing it at a staggering 476,000 years old. This revelation has ignited curiosity about the woodworking traditions of ancient societies, challenging the prevailing notion that early humans led simplistic, nomadic lives.
Perrice Nkombwe, a team member from the Livingstone Museum in Zambia, expressed her astonishment, saying, "I was amazed to know that woodworking was such a deep-rooted tradition. It dawned on me that we had uncovered something extraordinary."
The preservation of the wooden structure itself is a miracle. Typically, wood decays over time unless preserved under specific conditions. However, in the waterlogged environment along the Kalambo Falls, the wood remained intact, essentially pickled by the elements for millennia.
While the exact purpose of this ancient wooden structure remains a mystery, it has sparked numerous speculations. Prof. Duller suggests it might have been used as a place to sit beside the river and fish, although a complete understanding of its function remains elusive.
Moreover, the identity of the individuals who constructed this structure raises intriguing questions. "We don't know – it could have been Homo sapiens, and we just haven't discovered fossils from that age yet," Prof. Duller added. "But it could be a different species – [perhaps] Homo erectus or Homo naledi – there were a number of hominid species around at that time in southern Africa."
This discovery has the potential to enrich our understanding of ancient woodworking techniques, craftsmanship, and human interaction with the environment. As researchers continue their work at the Kalambo Falls site, the pages of history are being rewritten, and our appreciation for the ingenuity of our ancient ancestors grows ever deeper.