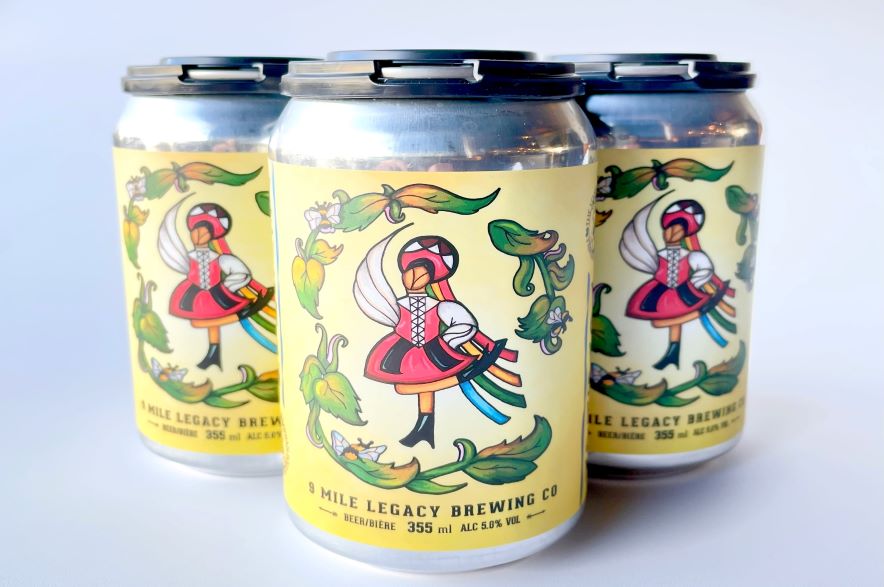 Brewing Ale to Help Ukraine
The eastern European war has generated a tremendous amount of fight in Ukrainians, not just to defend their homeland, but to once and for all push back on Russian domination of their homeland. However, the same conflict has also driven a number of Ukrainians to permanently relocate halfway around the world to a similar climate but an entirely different geographic place, Saskatchewan, Canada.
Given the new arrivals and neighbors, two residents decided to do their own part helping the cause. However, instead of finding ways to generate ammo, weapons or similar, the pair are working on helping Ukraine with beer. As part of a partnership between the 9 Mile Legacy Brewing company and the Yevshan Ukrainian Folk Ballet Ensemble, a new ale has been produced and is now available for sale and consumption. Dubbed, "Yevshan Honey Wheat Ale," the new drink is both a dedication to Ukrainian culture as well as a money-raising channel to help new Ukrainian arrivals settle into the region.
The work has been in progress for months. Angie Wojcichowski, notes that the Ensemble members have regularly visited the 9 Mile Legacy Brewing pub to have a moment of relaxing and forgetting, but that in turn started triggering ideas about whether it was possible to create a fundraiser with a beer dedicated to Ukraine's efforts. The Ensemble was already well-involved with a number of charities and fundraisers to help their efforts, as well as additional arrivals needing to settle in Saskatchewan, as well as financial support to pay for the same. Then the idea of a dedicated Ukrainian ale came up.
The name of the ale was definitely tied to history and Ukrainian myth. The Yevshan herb, which is more lore than reality, is associated with triggering memories of the Ukrainian homeland for the drinker. Whether that's actually true or not, the name made sense for the creation. So, then it was a matter of convincing the brewer to sign on as well. That became a bit more of a process. After all, what exactly does Ukraine taste like when one is away from the country?
Convincing the 9 Mile Legacy Brewing to partner with the project turned out to be the easy part. Shawn Moen, the head of the brewing company, instantly liked it. Not to mention, it gave the company an opportunity for community goodwill with a new part of Riversdale's residents. Not to mention, on the serious side, it gave the business a means to help. What was a crisis halfway around the world was now right at home, and helping the new Ukrainian arrivals in town made sense.
Every Canadian dollar raised in net profit from producing the Yevshan ale will be dedicated to helping the Ukrainian people in town and arriving. Given the Christmas holidays right around the corner, the introduction of the new Ale will be popular and very likely a successful fundraising asset. The news will continue to show the images of the war, but at least with some local effort, some of that damage can be reversed and make a difference to arriving Ukrainians for a new life in Canada.

Generous Farmer Secretly Paid Alabama Residents Pharmacy Bills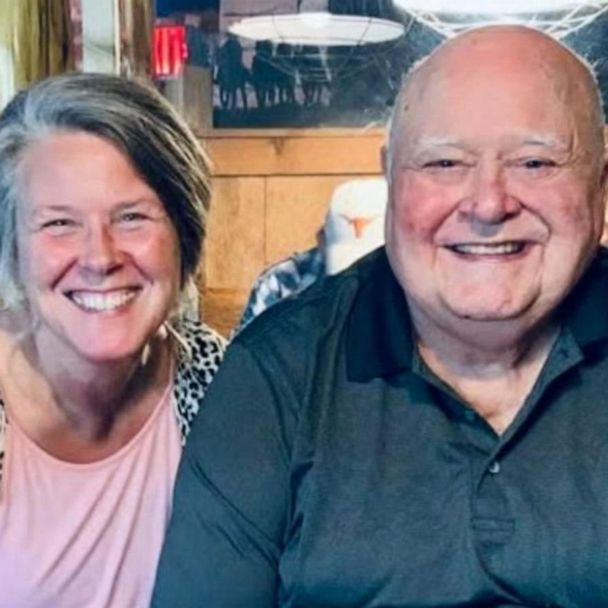 Alabama farmer Hody Childress has recently drawn recognition for his secret deeds of goodwill toward his neighborhood. Childress has been covering people's pharmacy expenses in secret to make it easier for individuals in need to pay for the prescriptions they need. His charitable contributions weren't revealed until after he passed away. People were inspired by his good deeds.
Childress, a farmer for more than 40 years, started paying people's pharmacy bills as a way to give back to his neighborhood. As someone who has been blessed in life, he says, "I wanted to help others who may not be as fortunate."
The people Childress has assisted have been profoundly affected by his unselfish deed of charity. One person thanks Childress for helping them, as they were unable to pay the hefty cost of their chronic condition's medication. "Hody came to my aid when I was unsure how to pay for my prescription. I will always be grateful to him for his kindness because he saved my life "they claim.
Childress's actions have also inspired others in the community to do the same. "I may not have much money to give, but I can definitely spare some for those in need," says one community member. "Hody has set a great example of how one person's kindness can make a big difference in the lives of others."
Childress's secret acts of kindness have not gone unnoticed, and he has been recognized by local organizations and businesses for his generosity. "Hody is a true role model in our community, and we are proud to have him as a member of our community," says a representative of a local pharmacy.
The actions of Hody Childress serve as a testament to the effectiveness of charity and kindness. His discreet gestures of generosity haven't just assisted individuals in need; they've also motivated others to follow in his footsteps. His unselfish acts have had a significant positive impact on many people's lives as well as a long-lasting effect on his town.