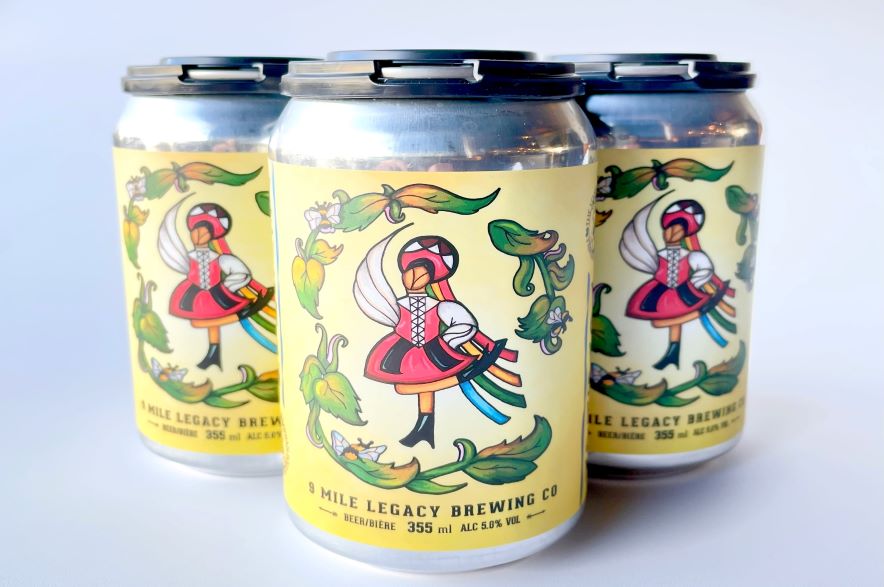 Brewing Ale to Help Ukraine
The eastern European war has generated a tremendous amount of fight in Ukrainians, not just to defend their homeland, but to once and for all push back on Russian domination of their homeland. However, the same conflict has also driven a number of Ukrainians to permanently relocate halfway around the world to a similar climate but an entirely different geographic place, Saskatchewan, Canada.
Given the new arrivals and neighbors, two residents decided to do their own part helping the cause. However, instead of finding ways to generate ammo, weapons or similar, the pair are working on helping Ukraine with beer. As part of a partnership between the 9 Mile Legacy Brewing company and the Yevshan Ukrainian Folk Ballet Ensemble, a new ale has been produced and is now available for sale and consumption. Dubbed, "Yevshan Honey Wheat Ale," the new drink is both a dedication to Ukrainian culture as well as a money-raising channel to help new Ukrainian arrivals settle into the region.
The work has been in progress for months. Angie Wojcichowski, notes that the Ensemble members have regularly visited the 9 Mile Legacy Brewing pub to have a moment of relaxing and forgetting, but that in turn started triggering ideas about whether it was possible to create a fundraiser with a beer dedicated to Ukraine's efforts. The Ensemble was already well-involved with a number of charities and fundraisers to help their efforts, as well as additional arrivals needing to settle in Saskatchewan, as well as financial support to pay for the same. Then the idea of a dedicated Ukrainian ale came up.
The name of the ale was definitely tied to history and Ukrainian myth. The Yevshan herb, which is more lore than reality, is associated with triggering memories of the Ukrainian homeland for the drinker. Whether that's actually true or not, the name made sense for the creation. So, then it was a matter of convincing the brewer to sign on as well. That became a bit more of a process. After all, what exactly does Ukraine taste like when one is away from the country?
Convincing the 9 Mile Legacy Brewing to partner with the project turned out to be the easy part. Shawn Moen, the head of the brewing company, instantly liked it. Not to mention, it gave the company an opportunity for community goodwill with a new part of Riversdale's residents. Not to mention, on the serious side, it gave the business a means to help. What was a crisis halfway around the world was now right at home, and helping the new Ukrainian arrivals in town made sense.
Every Canadian dollar raised in net profit from producing the Yevshan ale will be dedicated to helping the Ukrainian people in town and arriving. Given the Christmas holidays right around the corner, the introduction of the new Ale will be popular and very likely a successful fundraising asset. The news will continue to show the images of the war, but at least with some local effort, some of that damage can be reversed and make a difference to arriving Ukrainians for a new life in Canada.

Brave 12-Year-Old Girl Saves Family from Carbon Monoxide Poisoning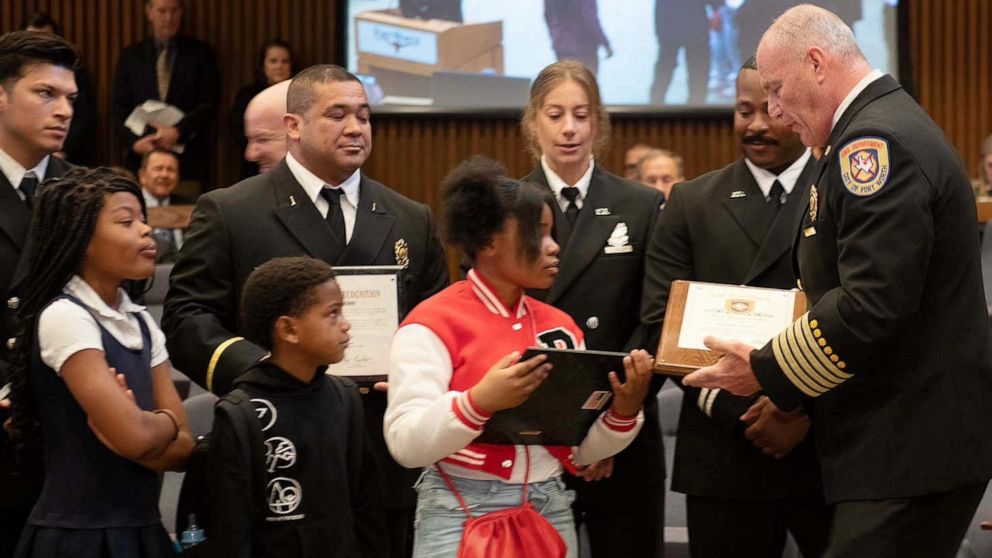 In a remarkable act of courage and quick thinking, 12-year-old Jaziyah Parker from Fort Worth, Texas, became a true hero when she saved her family from a dangerous situation. Jaziyah's keen observation and immediate action prevented a potential tragedy from unfolding.
One day, while Jaziyah was at home, she noticed something was wrong. Her mother and younger brother began to feel sick and lose consciousness. Jaziyah didn't panic but instead sprang into action. She grabbed the phone and dialed 911, desperately seeking help. In the recording of the 911 call, Jaziyah can be heard saying, "Something wrong with my mama. Can you hurry up and come?" Her plea for assistance was a crucial step that would ultimately save her entire family.
Little did Jaziyah know, her family's home was filling up with a silent but deadly gas called carbon monoxide. This odorless and colorless gas can be extremely harmful and even fatal when inhaled. But Jaziyah's sharp instincts and timely call for help prevented a tragic outcome. Her actions ensured that her family received the necessary assistance in time.
The Fort Worth Fire Department recognized Jaziyah's bravery and quick thinking during a special ceremony held on May 23, 2023. The firefighters honored her for her heroic act, commending her for the bravery she displayed in a challenging situation. Jaziyah's actions exemplify the importance of staying calm and taking action during emergencies.
Carbon monoxide poisoning is a serious concern, as it can occur in any home due to faulty appliances, heating systems, or ventilation issues. This incident serves as a reminder for everyone to have carbon monoxide detectors installed in their homes and to be aware of the signs and symptoms of poisoning. Symptoms such as dizziness, headaches, nausea, and confusion should never be ignored, as they could indicate carbon monoxide exposure.
Jaziyah's story is an inspiration to us all. Her courage and quick response saved her family from a potentially fatal situation. She serves as a shining example of how even young individuals can make a significant impact and help those in need. Her actions remind us that heroes can emerge at any age, and we should always be prepared to lend a helping hand in times of crisis.