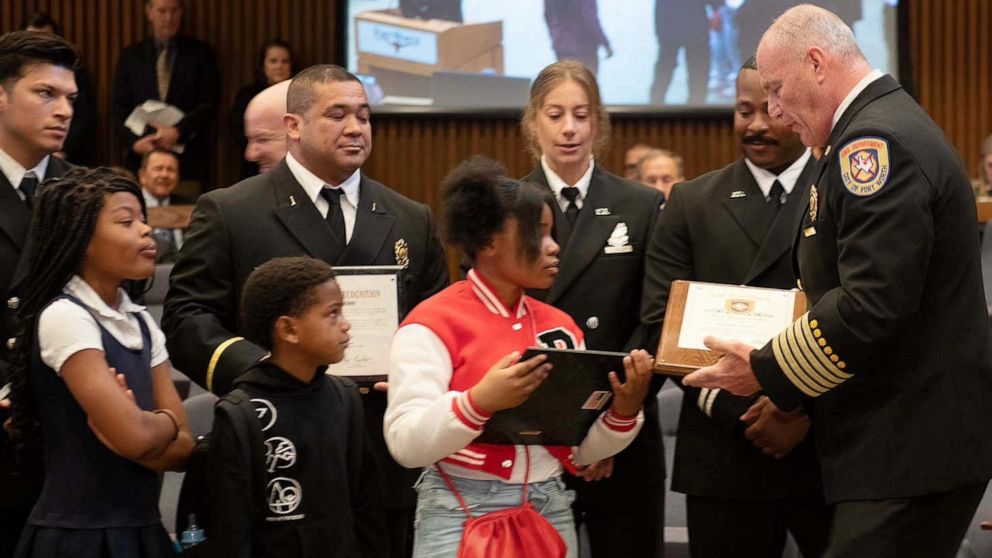 Brave 12-Year-Old Girl Saves Family from Carbon Monoxide Poisoning
In a remarkable act of courage and quick thinking, 12-year-old Jaziyah Parker from Fort Worth, Texas, became a true hero when she saved her family from a dangerous situation. Jaziyah's keen observation and immediate action prevented a potential tragedy from unfolding.
One day, while Jaziyah was at home, she noticed something was wrong. Her mother and younger brother began to feel sick and lose consciousness. Jaziyah didn't panic but instead sprang into action. She grabbed the phone and dialed 911, desperately seeking help. In the recording of the 911 call, Jaziyah can be heard saying, "Something wrong with my mama. Can you hurry up and come?" Her plea for assistance was a crucial step that would ultimately save her entire family.
Little did Jaziyah know, her family's home was filling up with a silent but deadly gas called carbon monoxide. This odorless and colorless gas can be extremely harmful and even fatal when inhaled. But Jaziyah's sharp instincts and timely call for help prevented a tragic outcome. Her actions ensured that her family received the necessary assistance in time.
The Fort Worth Fire Department recognized Jaziyah's bravery and quick thinking during a special ceremony held on May 23, 2023. The firefighters honored her for her heroic act, commending her for the bravery she displayed in a challenging situation. Jaziyah's actions exemplify the importance of staying calm and taking action during emergencies.
Carbon monoxide poisoning is a serious concern, as it can occur in any home due to faulty appliances, heating systems, or ventilation issues. This incident serves as a reminder for everyone to have carbon monoxide detectors installed in their homes and to be aware of the signs and symptoms of poisoning. Symptoms such as dizziness, headaches, nausea, and confusion should never be ignored, as they could indicate carbon monoxide exposure.
Jaziyah's story is an inspiration to us all. Her courage and quick response saved her family from a potentially fatal situation. She serves as a shining example of how even young individuals can make a significant impact and help those in need. Her actions remind us that heroes can emerge at any age, and we should always be prepared to lend a helping hand in times of crisis.
500,000-Year-Old Wooden Structure Rewrites History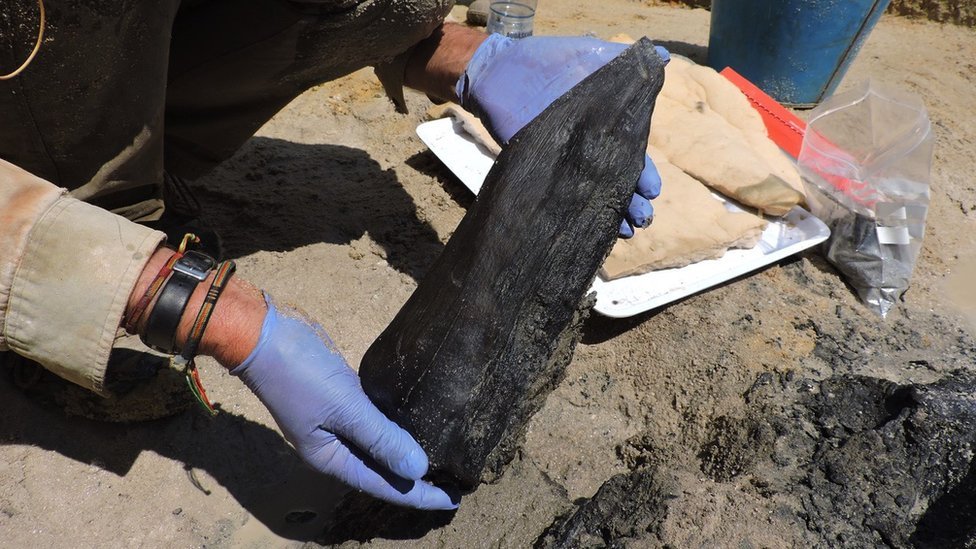 In an archaeological discovery, a wooden structure dating back an astonishing 500,000 years has been unearthed on the banks of a river in Zambia, challenging long-held beliefs about the capabilities of ancient humans. Researchers stumbled upon these ancient wooden logs, a revelation that has the potential to reshape our understanding of the lives of early humans.
The find, located on the riverbanks near Zambia's Kalambo Falls, provides compelling evidence that stone-age people may have constructed primitive shelters, forever altering our perception of their intelligence and resourcefulness. Archaeologist Prof Larry Barham, who led the research, was profoundly impacted by the discovery, stating, "This find has changed how I think about our early ancestors."
What makes this find truly remarkable is that it suggests ancient humans did more than merely survive; they thrived by creating something entirely new. These early humans exhibited intelligence, imagination, and craftsmanship by fashioning structures from wood, a material that had never before been transformed into such large and sophisticated objects.
The researchers also uncovered ancient tools, including digging sticks, but the most exciting find was two pieces of wood positioned at right angles to each other. "One is lying over the other, and both pieces of wood have notches cut into them," explained Geoff Duller, a professor of geography at the University of Aberystwyth and a member of the research team. "You can clearly see those notches have been cut by stone tools, making the two logs fit together to become structural objects."
Radiocarbon dating confirmed the wood's age, placing it at a staggering 476,000 years old. This revelation has ignited curiosity about the woodworking traditions of ancient societies, challenging the prevailing notion that early humans led simplistic, nomadic lives.
Perrice Nkombwe, a team member from the Livingstone Museum in Zambia, expressed her astonishment, saying, "I was amazed to know that woodworking was such a deep-rooted tradition. It dawned on me that we had uncovered something extraordinary."
The preservation of the wooden structure itself is a miracle. Typically, wood decays over time unless preserved under specific conditions. However, in the waterlogged environment along the Kalambo Falls, the wood remained intact, essentially pickled by the elements for millennia.
While the exact purpose of this ancient wooden structure remains a mystery, it has sparked numerous speculations. Prof. Duller suggests it might have been used as a place to sit beside the river and fish, although a complete understanding of its function remains elusive.
Moreover, the identity of the individuals who constructed this structure raises intriguing questions. "We don't know – it could have been Homo sapiens, and we just haven't discovered fossils from that age yet," Prof. Duller added. "But it could be a different species – [perhaps] Homo erectus or Homo naledi – there were a number of hominid species around at that time in southern Africa."
This discovery has the potential to enrich our understanding of ancient woodworking techniques, craftsmanship, and human interaction with the environment. As researchers continue their work at the Kalambo Falls site, the pages of history are being rewritten, and our appreciation for the ingenuity of our ancient ancestors grows ever deeper.