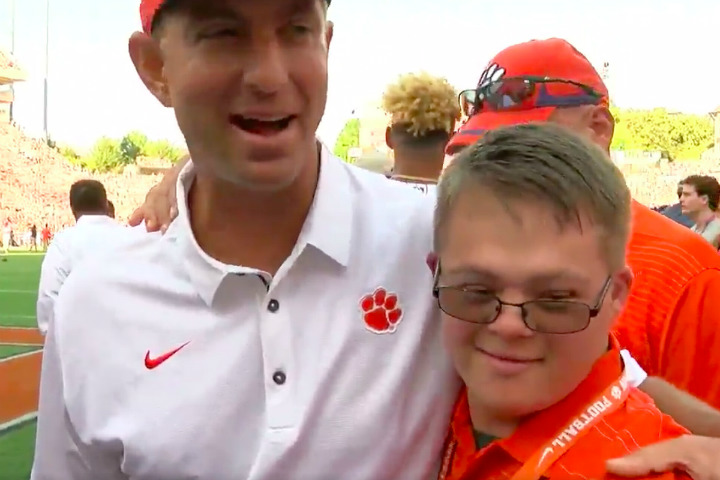 Boy With Down Syndrome Gets Special Invitation
Celebrities are not necessarily bad people, but a good number of them rarely express their kindness and generosity to the deserving ordinary citizens. Perhaps, this is why when the Head Coach of Clemson Tigers, Dabo Swinney, did the exact opposite of this norm last year, the internet went viral. So what exactly did he do? Let's first begin by understanding who Jake Pratt is and what he did in connection to Dabo Swinney.
Jake Pratt is better described as a high school senior diagnosed with Down syndrome. As of now, however, he is probably through with his studies. Football is undoubtedly one of his favorite sports because while at school, Jake Pratt was tasked with the role of being the football manager of his high school team. The young guy wished to engage in actually playing the sport, but his condition would not allow him to do so.
The Epic Touchdown
Despite this fact, the little football team manager made efforts of attending the practices and workouts of the team. For the first time, on the 25th day of August 2017, he was lucky to scoop a chance of playing for his team. It seems that luck was on Jake Pratt's side, or perhaps it was his first time and he wanted to do his very best. Whatever the case, Jake Pratt with the lifetime opportunity in his hand, scored a touchdown which left many puzzled because it was not only his first time playing but he also had Down Syndrome.
The Grand Invitation
During his epic score, a video was taken, and with this digital generation, you can conclude with confidence that his video became uploaded on various social media sites. Whichever platform the footage was shared, positive messages rented the space. Amongst all the positive responses, none was more pleasing to Jake Pratt than that of Clemson Tiger's coach Dabo Swinney. This is because he invited the young man of the match along with his family to watch the game between Clemson Tigers and Auburn Tigers. Of course, the non-footballers would not see anything big with this invitation, but as a die-hard fan of football, you understand the magnitude of such a once in a lifetime invitation.
As if this was not enough, Dabo had the courtesy of recognizing Jake's presence at the South Carolina's stadium. Notably, the coach walked towards the young star and engaged in a few minutes of communication with him. Dabo had the option of failing to spearhead a brief conversation with Jake. He also had the choice of not recognizing the man after inviting him to the match. However, without minding his position in the society, he did this great act. From him, other celebrities should pick a lesson or two. In so doing, the community would be a better place regardless of our positions in the society. If the top persons can be good enough to support such young talents, then the society will undoubtedly be heading in the correct direction.
California Costco Worker's Act of Kindness Earns Him Employee of the Month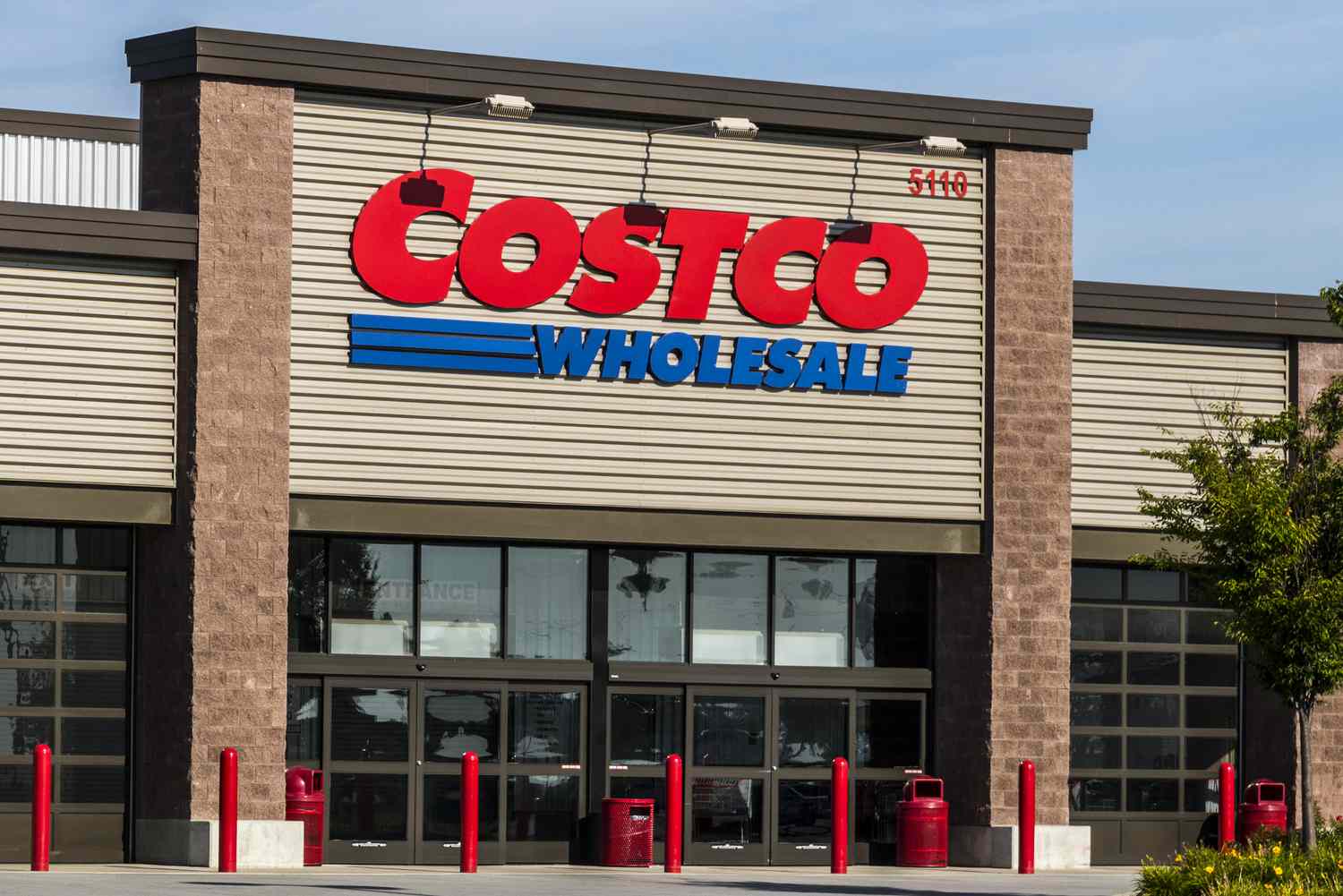 In the bustling aisles of a Costco store in Clovis, California, a heartwarming story of honesty and compassion recently unfolded. John Sotelo, a dedicated employee, was going about his daily tasks, putting away cases of water, when he stumbled upon an envelope that would change the course of his day and touch the hearts of many.
As Sotelo reached for one of the water pallets, his sharp eyes caught sight of a small envelope nestled among the bottles. Curiosity piqued, he picked it up and decided to take a look inside. To his astonishment, he discovered an incredible sum of $3,940 in cash within the envelope.
Most people might have been tempted to keep such a substantial amount of money, but not Sotelo. He knew that this money belonged to someone, and his strong sense of honesty and integrity guided his actions. Without hesitation, he promptly informed his manager about the discovery.
Sotelo's manager quickly recognized the gravity of the situation and decided to review the store's customer surveillance footage to identify the owner of the lost envelope. It wasn't long before they located the rightful owner, a Costco member who had unknowingly dropped her precious savings.
What followed was a heartwarming reunion between John Sotelo and the envelope's owner. The member was overwhelmed with gratitude and could hardly contain her emotions as she thanked Sotelo profusely. She explained that the money was intended for her children's education, making Sotelo's act of kindness all the more significant.
Sotelo's selfless and honorable action didn't go unnoticed by his colleagues and superiors. In recognition of his integrity and compassion, he was awarded the coveted title of "Employee of the Month."
Sotelo's unwavering honesty and his commitment to helping others in their time of need remind us all of the power of simple acts of kindness. His story also highlights the importance of maintaining our faith in the goodness of humanity and the belief that doing the right thing is always worth it, no matter the circumstances. John Sotelo's actions have not only earned him recognition but also the admiration and gratitude of his community, proving that integrity and compassion are values that should be celebrated and upheld.