Bottled Water Ranked: See Which Brands Are the Best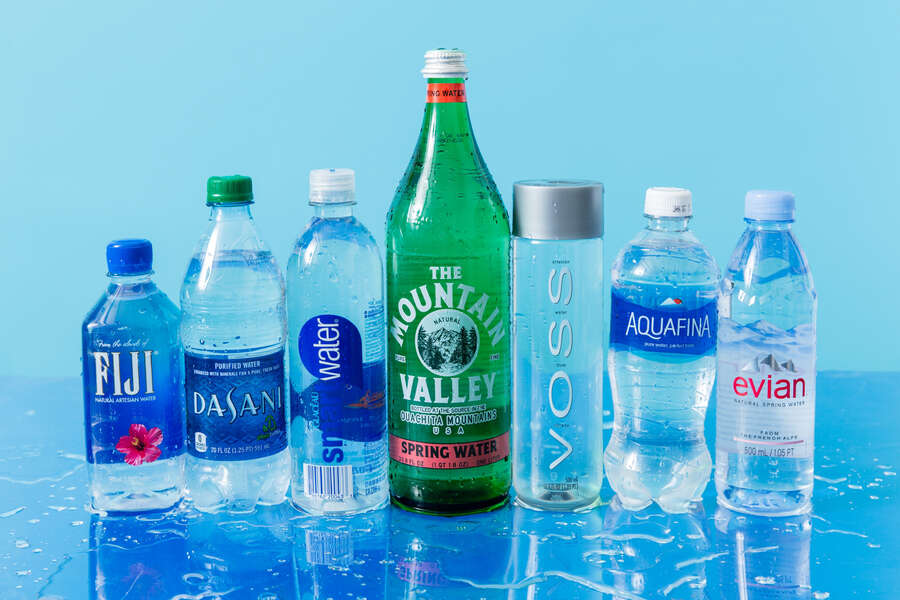 When it comes to staying hydrated on the go, bottled water has become a popular choice. However, not all bottled waters are created equal. From natural springs to purified sources, the quality and taste of bottled water can vary significantly. In this article, we will delve into the science behind determining the goodness or badness of bottled water and rank them accordingly.
The quality of bottled water is assessed through various scientific factors. First and foremost, purity is paramount. A reliable water source, free from contaminants, ensures its safety for consumption. Water is tested for the presence of chemicals, heavy metals, and microorganisms that may pose health risks.
Additionally, taste plays a vital role. The mineral content, pH level, and overall balance of flavors contribute to the enjoyable drinking experience. Water with a pleasant taste profile is often preferred by consumers.
By understanding the scientific aspects that influence water quality, we can rank bottled waters from worst to best. Join us on this informative journey as we unveil the secrets behind the labels and explore the factors that make some bottled waters stand out from the rest.
Worst: Aquafina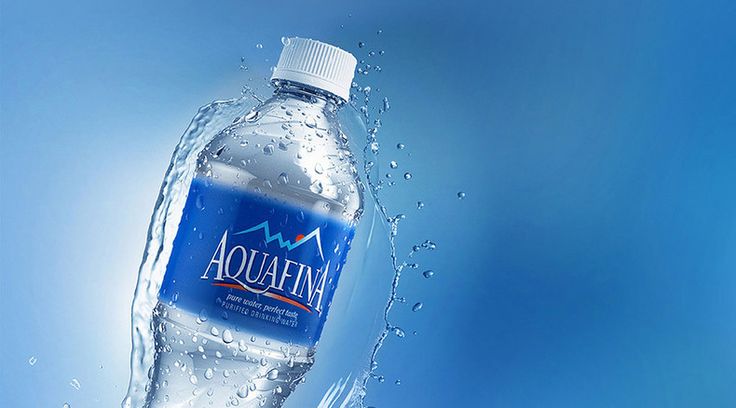 Owned by PepsiCo, Aquafina is a brand of bottled water. Many people don't know that Aquafina obtains its water from the same municipal water supply as tap water, despite the fact that it is widely accessible and reasonably priced.
Furthermore, Aquafina lacks transparency regarding its purification methods. Without detailed information, it is challenging to determine the effectiveness of the filtration process and the removal of impurities.
In contrast, other bottled water brands provide more explicit details about their sources and purification techniques, allowing consumers to make more informed decisions.
Aquafina ranks at the bottom of this list because it is basically just tap water that has been filtered and packaged.
Worst: Dasani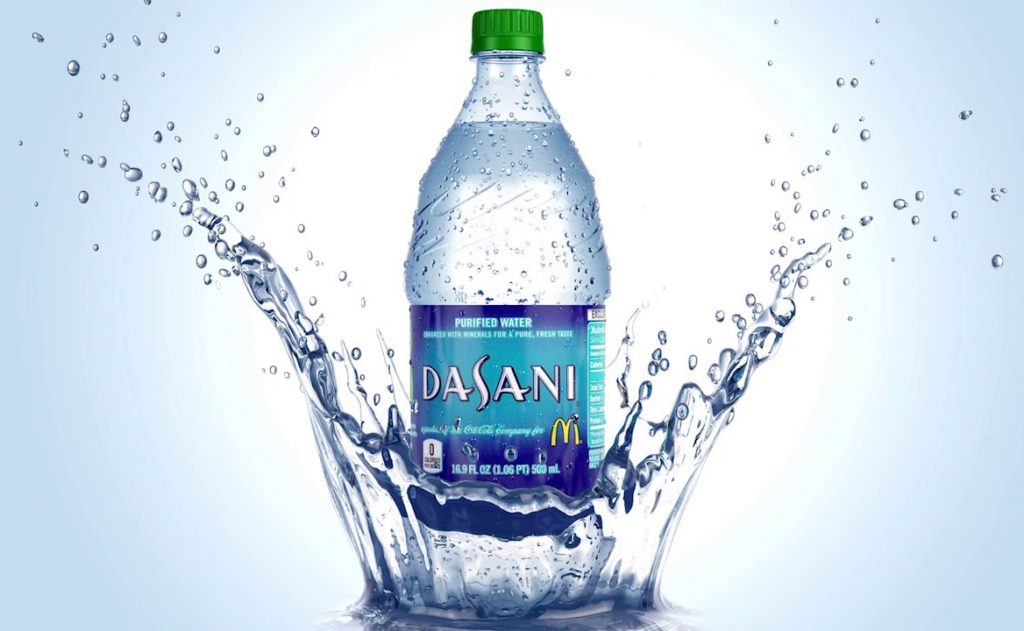 Coca-Cola owns the bottled water brand Dasani as well. Similar to Aquafina, Dasani obtains its water from the public water system and treats it with a special mineral mixture to make it taste more "pure." Drinking Dasani does not necessarily make it any healthier than drinking tap water, and some individuals have even complained about an odd aftertaste.
One prominent concern with Dasani revolves around its purification process. The water used in Dasani undergoes reverse osmosis, a filtration method that removes impurities but also eliminates essential minerals found naturally in water. This process can potentially leave the water devoid of important minerals that contribute to its taste and potential health benefits.
Dasani has faced criticism for the presence of certain additives, such as magnesium sulfate, potassium chloride, and salt, which are used to enhance taste and maintain a consistent flavor profile. While these additives are considered safe in regulated quantities, their presence may raise questions among consumers seeking a more natural and minimally processed option.
Worst: Crystal Geyser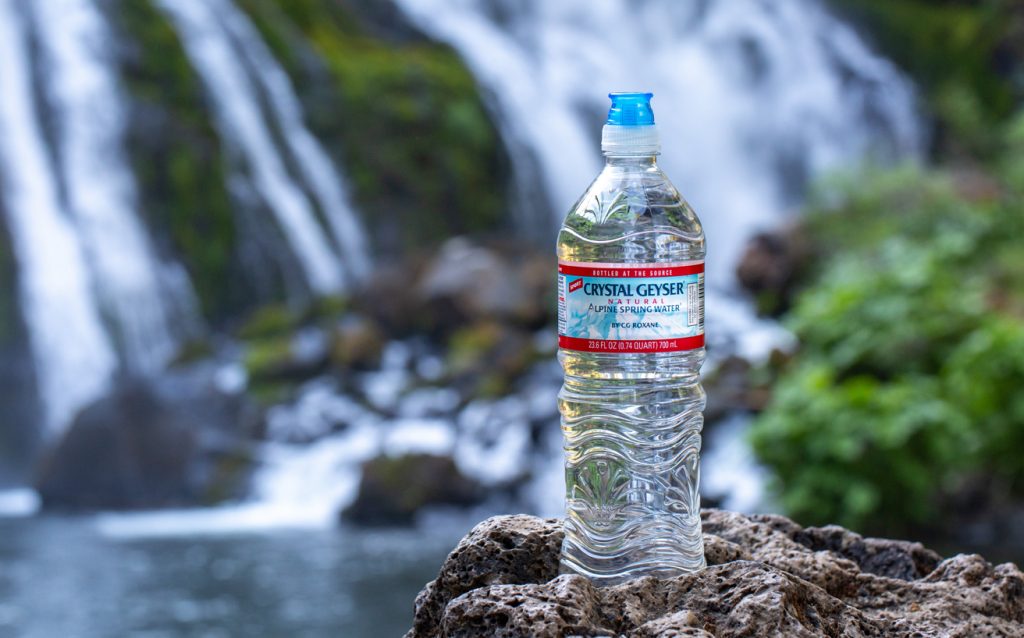 A brand of bottled water called Crystal Geyser gets its water from natural springs and aquifers. While this may appear to be a positive benefit, Crystal Geyser has already generated controversy since some of its water sources have been found to contain arsenic. The environmentally unfriendly packaging that Crystal Geyser uses, which is comprised of non-recyclable plastic, has also drawn criticism.
The water used in Crystal Geyser bottles comes from natural springs, but the brand has faced allegations of misleading labeling. It is crucial for consumers to know the true source of their bottled water for transparency and informed decision-making.
Worst: Nestle Pure Life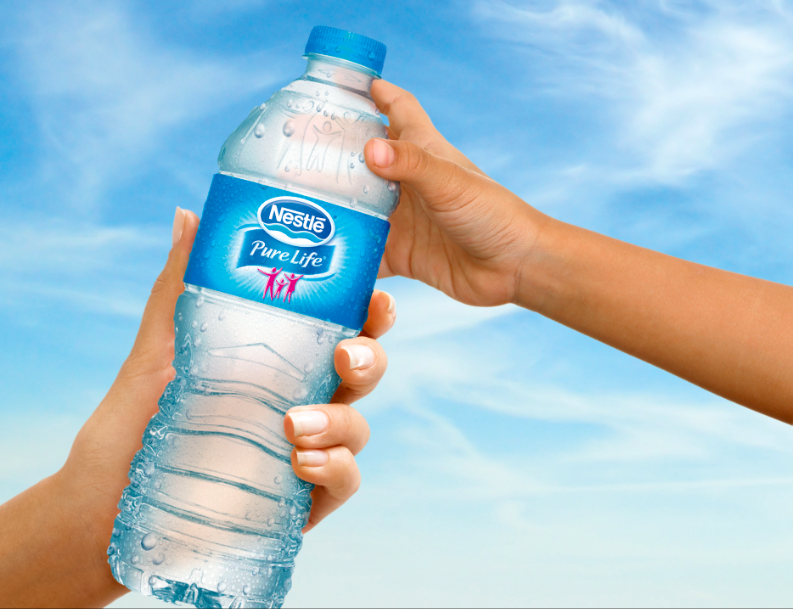 Nestle Pure Life is a brand of bottled water that sources its water from both municipal sources and natural springs. While Nestle Pure Life does use some filtration and purification processes to treat its water, it has faced criticism for its environmental impact, as well as for its association with Nestle, a company that has a history of unethical business practices.
Nestle Pure Life lacks transparency regarding the specific purification techniques employed, making it challenging to evaluate the thoroughness of the filtration process and the removal of impurities.
Mixed Reviews: Arrowhead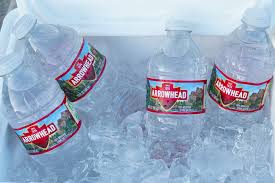 Arrowhead bottled water has received mixed reviews and may not be favored by some individuals. One common complaint about Arrowhead water is its taste. Some consumers find the flavor to be bland or have a slight aftertaste, which may be attributed to the water source and treatment processes employed.
Arrowhead water is sourced from springs in California, which has experienced drought conditions in the past. This has raised concerns about the sustainability of the water source and the potential impact on local ecosystems.
Arrowhead has faced criticism for its packaging practices. The brand has primarily used plastic bottles, which have environmental implications due to their contribution to plastic waste and the potential leaching of chemicals into the water.
Mixed Reviews: Mountain Valley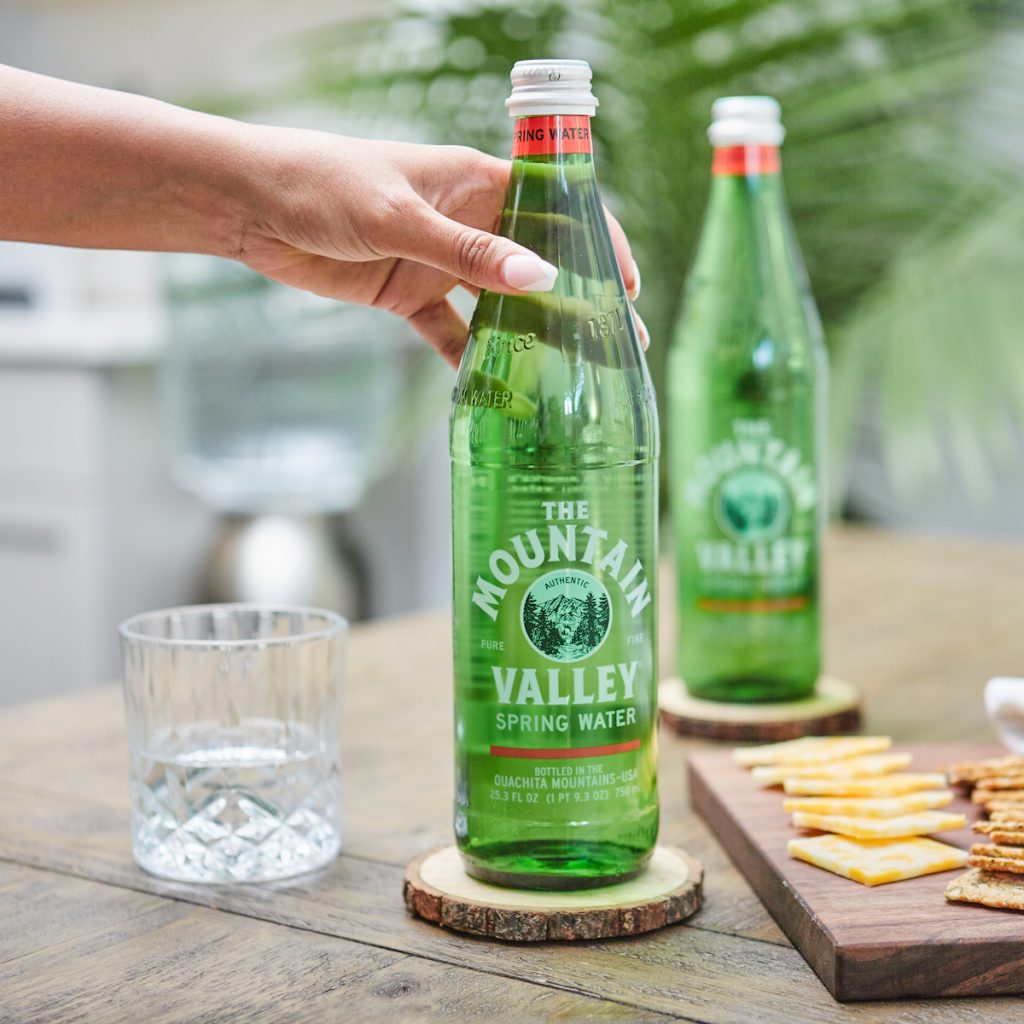 A spring in Arkansas is the source of the Mountain Valley brand of spring water. The majority of the time, it is of high quality and is packaged in robust, reusable glass bottles. It is, however, somewhat pricey and might not be available to everyone.
This water comes from natural springs, which means it naturally contains minerals like calcium, magnesium, and potassium. While some enjoy the distinctive flavor and perceived health benefits of mineral-rich water, others may find it to be a little earthy, which may not be too everyone's taste.
Mixed Reviews: Deer Park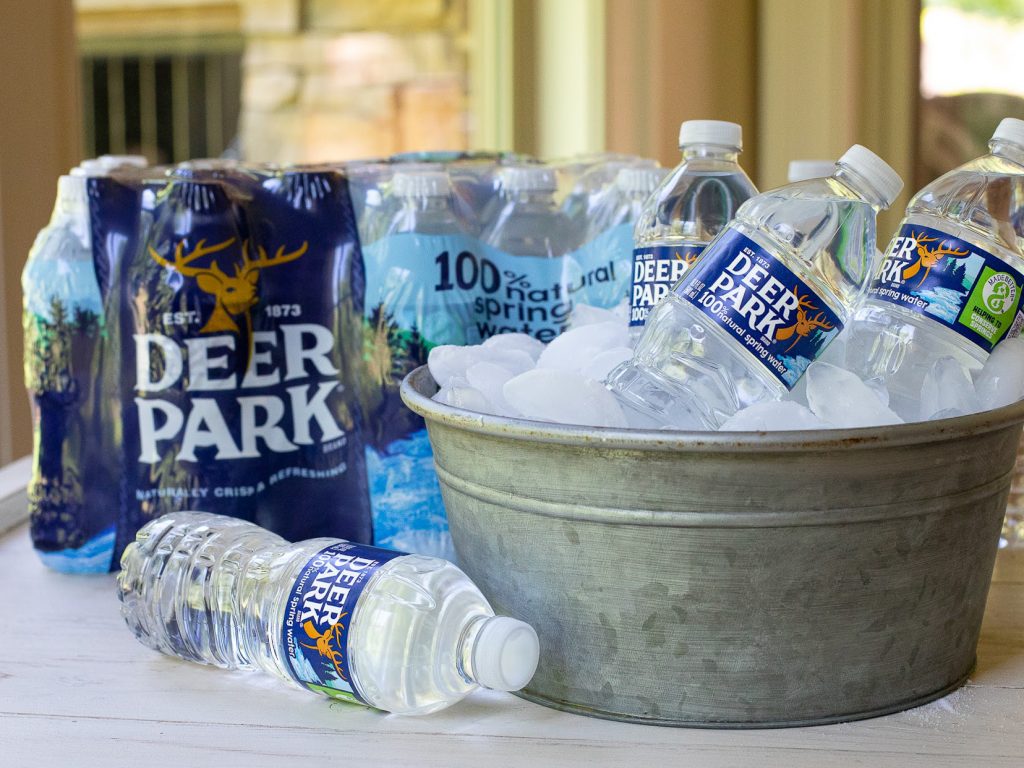 A variety of American springs are used to produce the Deer Park brand of spring water. Springs often possess unique mineral compositions, contributing to the taste and potential health benefits of the water. The natural filtration processes through rocks and soil can enhance water purity.
It is frequently packaged in single-use plastic bottles, which might be bad for the environment, it is normally of acceptable quality.
The business has additionally drawn criticism in the past for using water from Californian regions that are experiencing a drought.
Mixed Reviews: Ice Mountain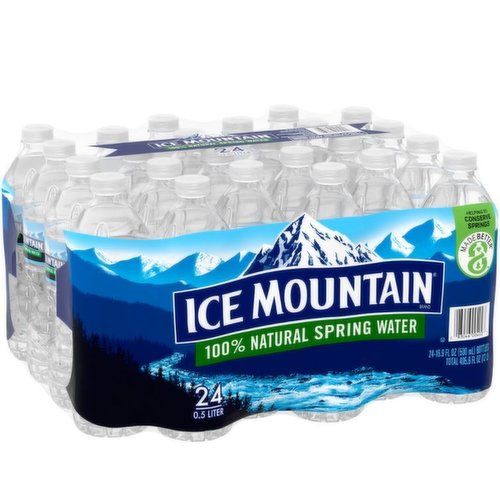 A brand of bottled water called Ice Mountain uses spring water that has been cleaned and is found in the Midwest. For those seeking a cool, hydrating beverage, Ice Mountain water is a popular option because of its crisp, clear flavor. Belinda Chang, a water sommelier, ranked Ice Mountain as one of the most neutral-tasting water brands she has ever tried. However, she did not like the aftertaste, noting it tasted 'mineral and pipe-like'
Ice Mountain Water prioritizes sustainability. The brand is committed to protecting and preserving natural resources, implementing measures to reduce its carbon footprint and packaging waste. By choosing Ice Mountain Water, consumers can contribute to environmental conservation.
Mixed Reviews: Icelandic Glacial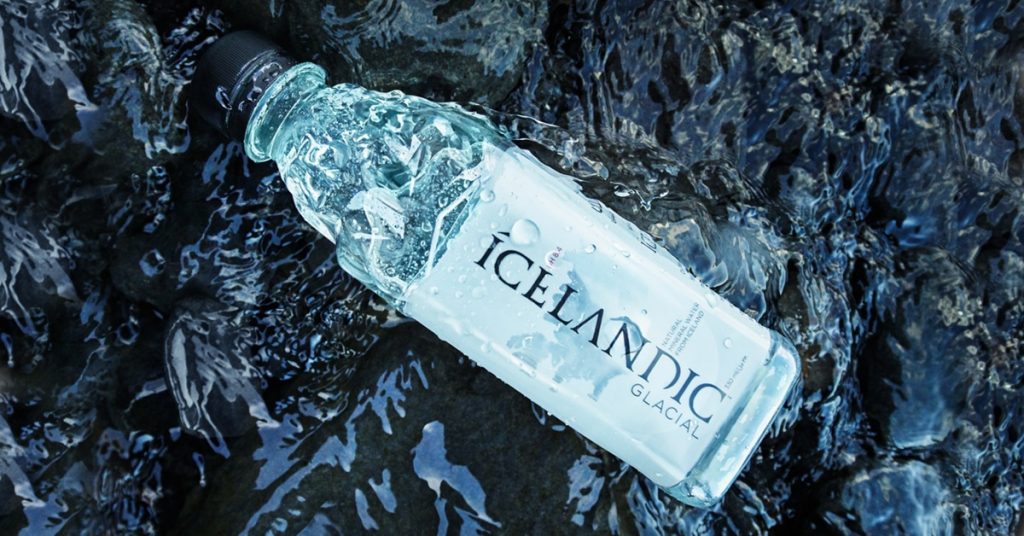 A high-end brand of bottled water from Iceland's Spring is called Icelandic Glacial water. It has a clean, refreshing flavor and is renowned for its high pH level and minimal mineral content. In addition, Icelandic Glacial is touted as coming from a sustainable source thanks to the company's involvement in carbon offsetting and renewable energy projects. Overall, individuals like the sustainability, cool packaging and taste of Icelandic, however, some noted that when warm, it has a bitter taste.
Mixed Reviews: SmartWater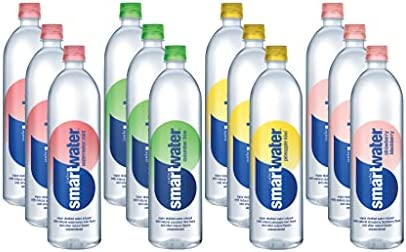 The Coca-Cola Company owns the filtered water brand SmartWater. It is produced utilizing a secret method that incorporates vapor distillation, which clears the water of pollutants and toxins. Additionally enhanced with electrolytes, SmartWater is said by some to taste more reviving.
Mixed Reviews: Core Hydration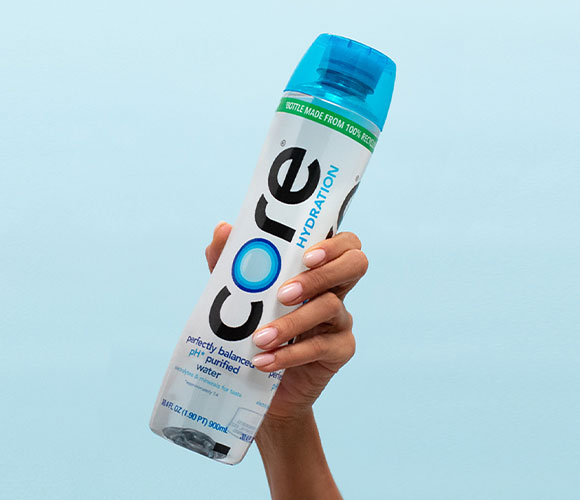 Core Hydration is a brand of purified water that is specifically formulated to have a pH level of 7.4, which is similar to the pH level of the human body. This is intended to make it more easily absorbed by the body and more hydrating than other types of water. Core Hydration is also treated with an electro-alkaline process that adds minerals back into the water to enhance its taste. Reviewers liked it best really cold.
Mixed Reviews: LifeWtr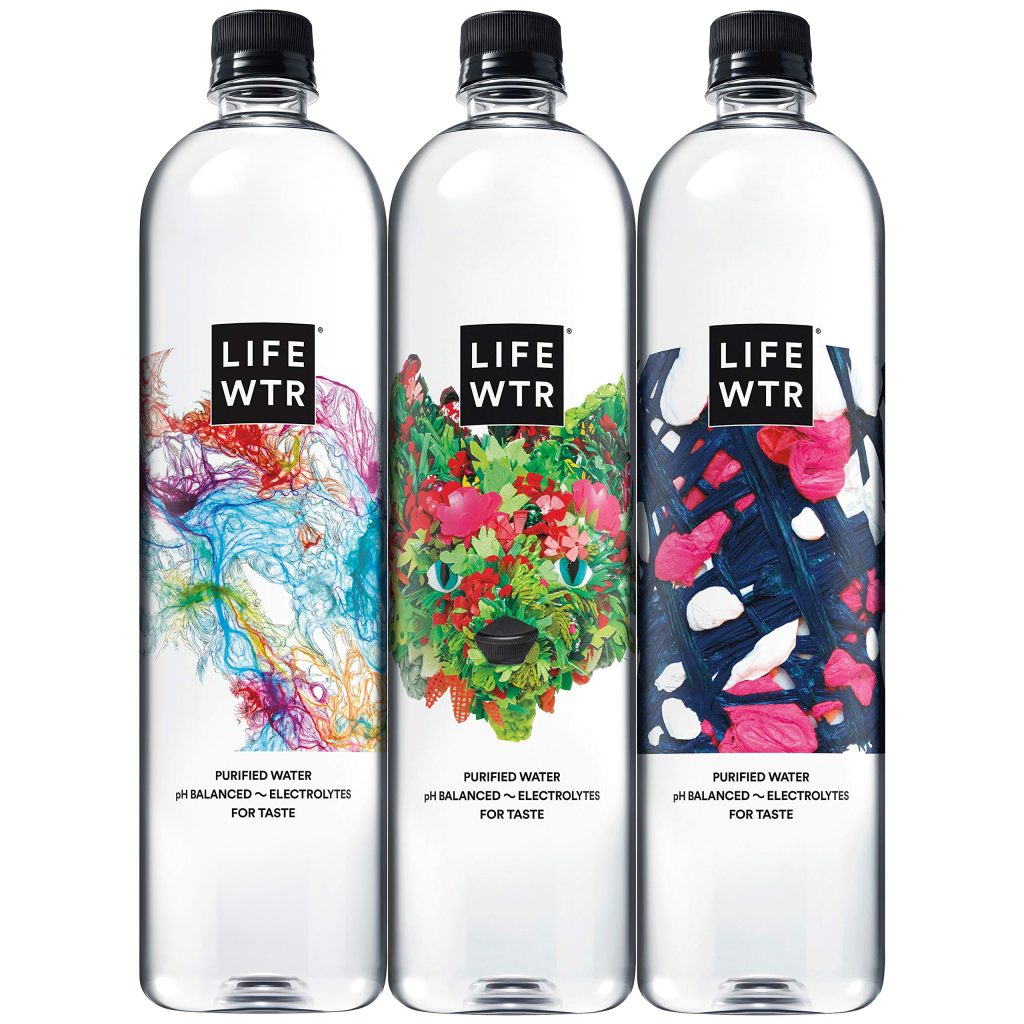 PepsiCo owns the premium bottled water brand LifeWtr. Reverse osmosis is used to purify it, and minerals are added for flavor. LifeWtr is renowned for its artsy packaging, which showcases a variety of works from up-and-coming designers. The taste is pretty neutral.
Mixed Reviews: Great Value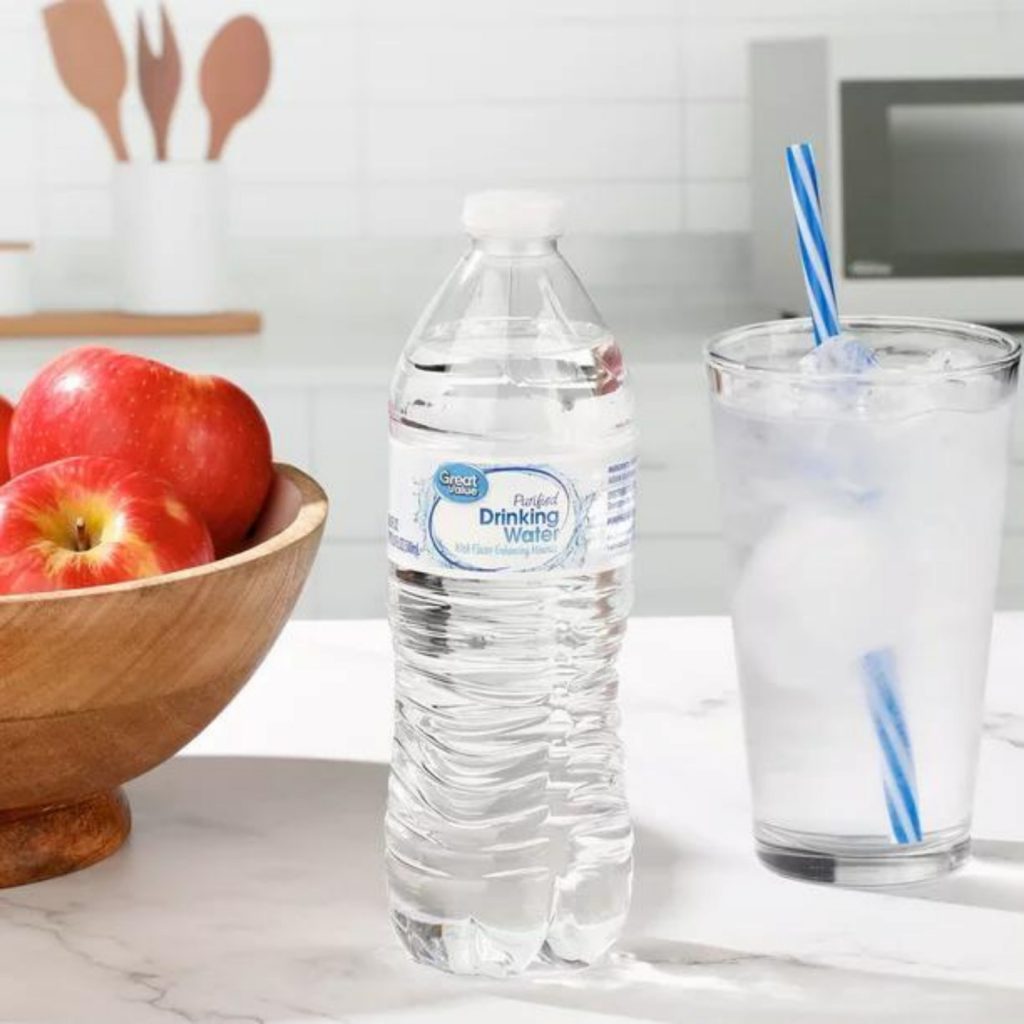 Great Value, a private label brand of Walmart, receives mixed reviews when it comes to its bottled water. Taste preferences for water can vary widely among individuals. While some consumers find the taste of Great Value water to be clean and refreshing, others may perceive a slight aftertaste or blandness. Taste perception can be subjective and influenced by factors such as individual sensitivity and water source.
Great Value water bottles typically come in standard plastic packaging. Some consumers may have concerns about the environmental impact of single-use plastic bottles and prefer more sustainable options.
As a private label brand, Great Value may source its water from different suppliers. This can result in inconsistencies in quality, taste, and overall consumer experience.
Best: Ozarka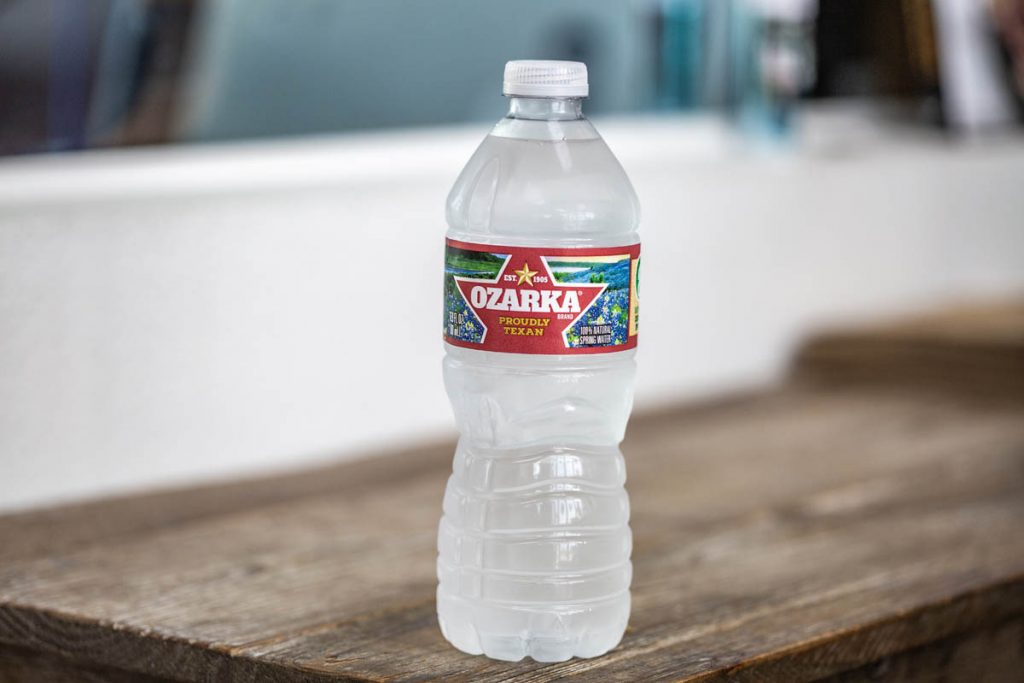 Ozarka water is sourced from carefully selected natural springs located in Texas. The springs are nestled in protected areas, ensuring the preservation and quality of the water.
Ozarka water is known for its pure and refreshing taste. The water undergoes a meticulous filtration process that removes impurities while retaining essential minerals, resulting in a crisp and satisfying flavor.
Ozarka has earned the trust and loyalty of consumers over the years. Its commitment to quality, transparency, and customer satisfaction has contributed to its reputation as a reliable and preferred brand.
Considering the trusted water source, pure taste, stringent quality assurance, environmental stewardship efforts, and consumer trust, Ozarka water bottles consistently rank among the best choices for those seeking high-quality bottled water.
Best: Boxed Water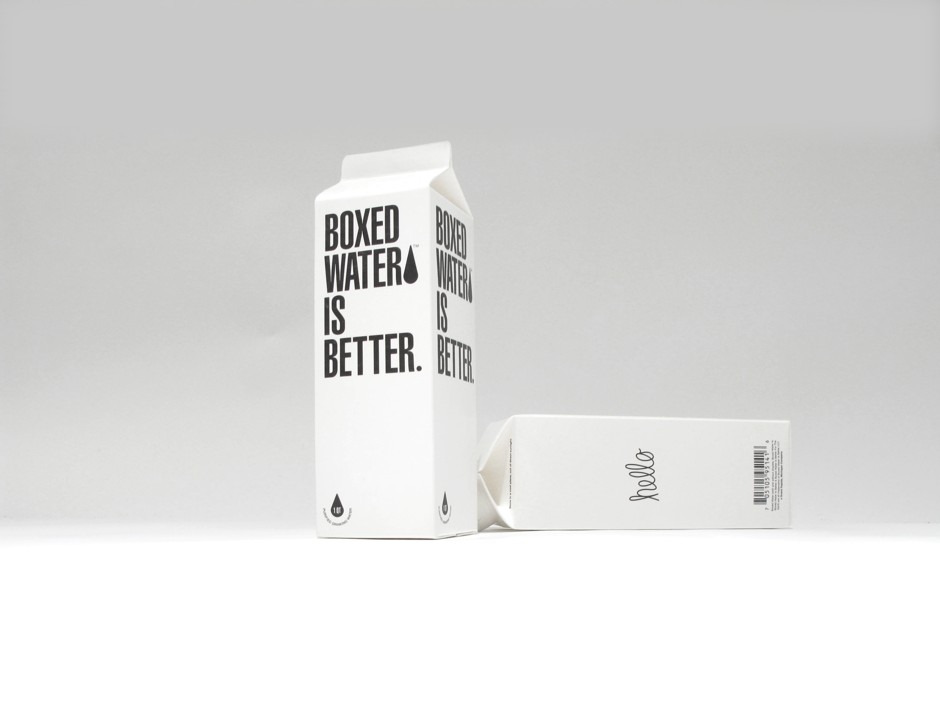 Boxed Water is a brand of filtered water that comes in paper-based cartons as opposed to plastic ones. Because the cartons are created from a renewable resource and can be recycled, the company hopes to offer a more environmentally friendly alternative to conventional bottled water. Reverse osmosis is used to purify Boxed Water. The taste is refreshing and clean with no fillers or minerals added.
Best: Ethos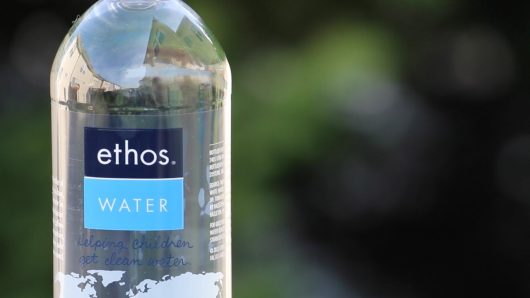 The Starbucks Corporation owns the bottled water brand Ethos. Reverse osmosis is used to purify it once it is extracted from natural springs. The Ethos Water Fund, which aids clean water programs in underdeveloped nations, receives a share of the sales proceeds from Ethos water. It's a water you can feel good about drinking.
Best: Zephyrhills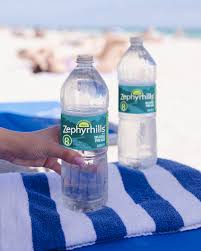 Zephyrhills, a renowned brand of bottled water, is highly regarded and often considered among the best options available. Zephyrhills water is sourced from natural springs located in Zephyrhills, Florida. These springs benefit from the unique geological characteristics of the region, which contribute to the exceptional taste and purity of the water.
Zephyrhills water is known for its refreshing and clean taste. The water has a well-balanced flavor profile that is often described as crisp and satisfying, making it enjoyable to drink.
Zephyrhills prioritizes stringent quality control measures to ensure the water meets the highest standards. The water undergoes thorough testing and analysis to guarantee its safety and purity.
Considering the pristine water source, refreshing taste, stringent quality control, sustainability efforts, and trusted brand reputation, Zephyrhills water bottles consistently rank among the best options for those seeking high-quality bottled water.
Best: Kirkland Signature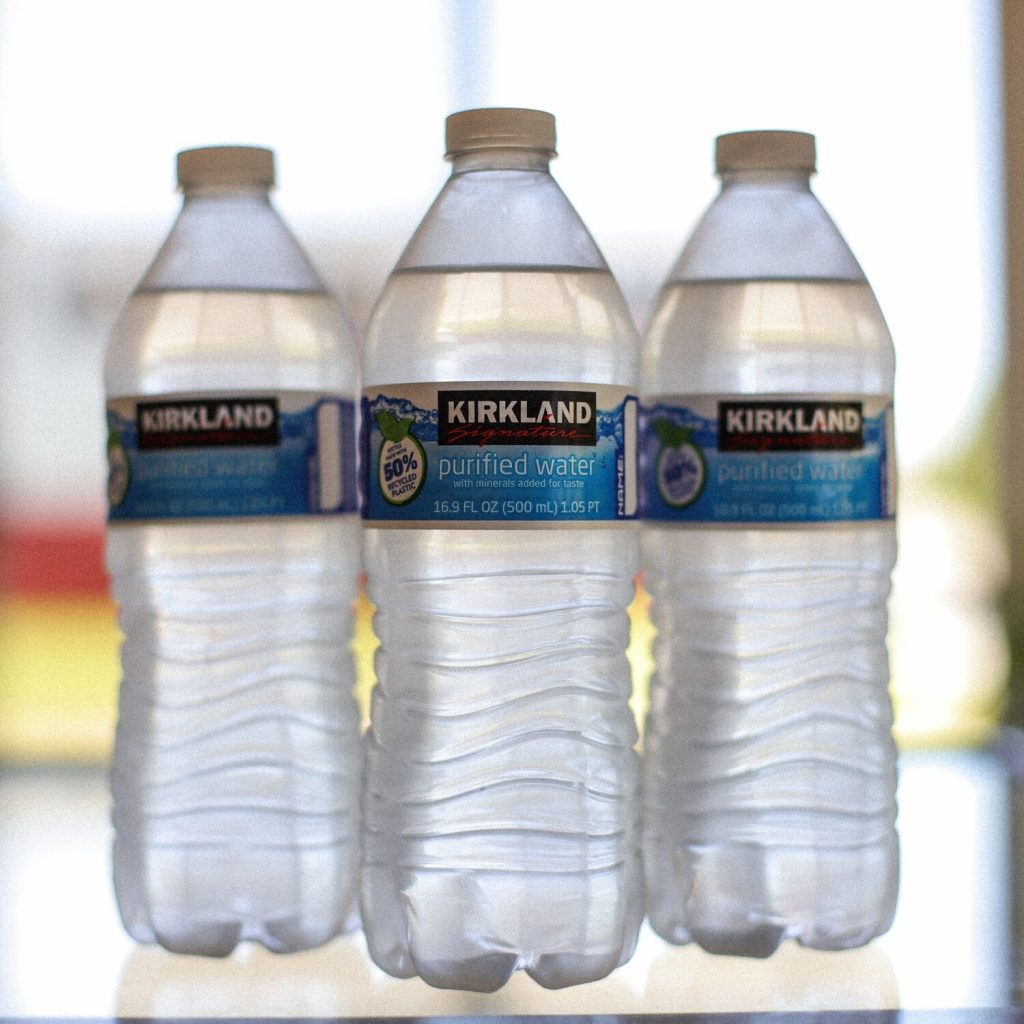 Kirkland Signature, the private label brand of Costco, is often regarded as one of the best bottled water options available. Kirkland Signature maintains high-quality standards for its bottled water. The brand is committed to providing safe and reliable drinking water, adhering to rigorous testing and quality control measures.
Many consumers appreciate the refreshing and clean taste of Kirkland water. The water is often described as crisp and pure, without any noticeable aftertaste or chemical flavors.
Kirkland Signature offers excellent value for the quality it provides. Costco's bulk packaging allows consumers to purchase larger quantities at a competitive price, making it a cost-effective choice for those seeking high-quality water.
Best: Fiji Water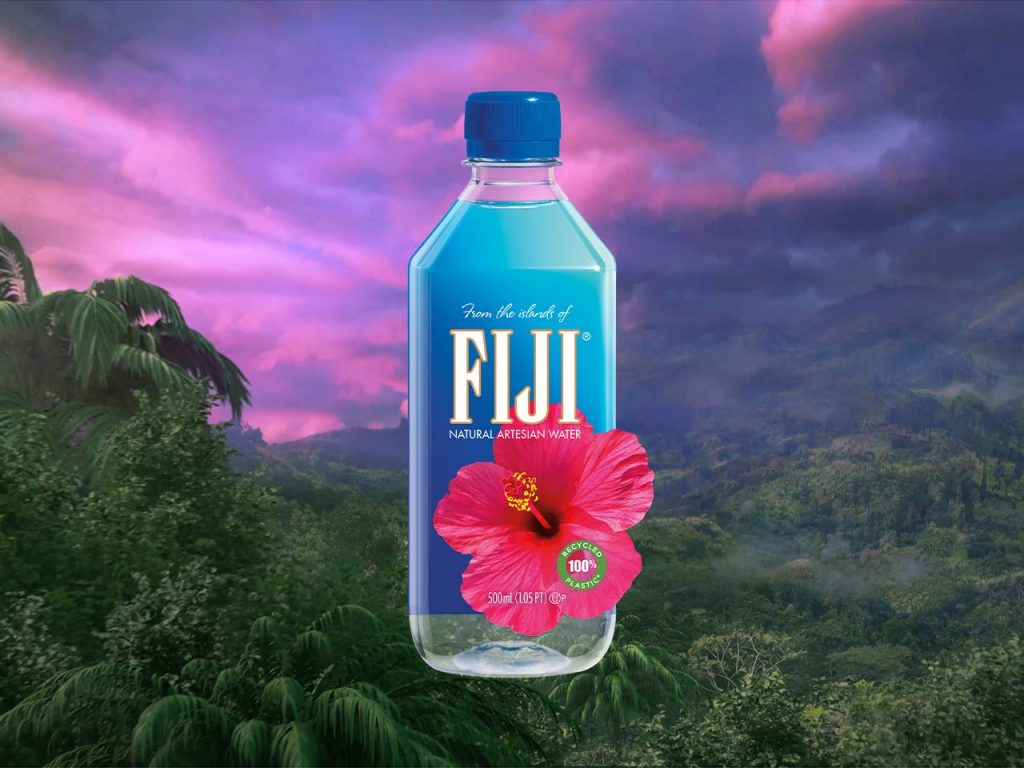 A single artesian aquifer in the Fiji Islands is the source of the bottled water brand Fiji Water. The water acquires a distinct and energizing flavor as a result of naturally filtering through layers of volcanic rock. Additionally, Fiji Water is dedicated to sustainability and has carried out several environmental projects, such as using recycled materials in its packaging and safeguarding regional ecosystems.
Overall, while all of these bottled water brands can be hydrating, it is important to consider the source of the water and the environmental impact of the brand before making a purchase. Fiji Water is the best option on this list, as it is sourced from a natural and sustainable source, and the company has a strong commitment to environmental responsibility.
Salton Sea's Lithium Bonanza: A Boost for Electric Vehicles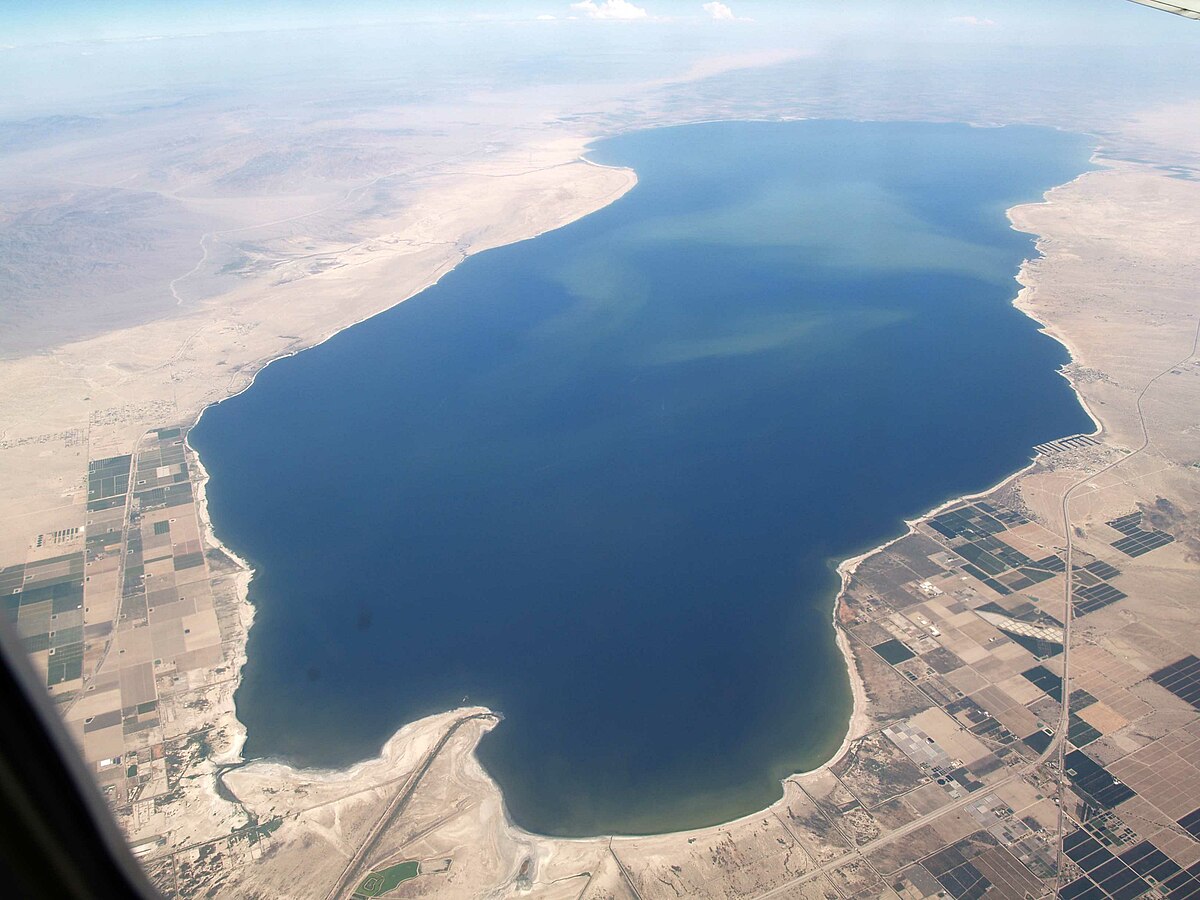 In a surprising turn of events, the Salton Sea in California, one of the largest lakes in the state, is making headlines for holding more lithium – a key component in electric vehicle batteries – than previously estimated. This newfound source of "white gold" beneath the lake's southern end presents a significant opportunity for the electric vehicle industry.
Recent federal analysis, led by researchers at Lawrence Berkeley National Laboratory, has unveiled a hidden treasure beneath the Salton Sea's surface. Deep in the hot fluids beneath the lake's southern region lies a reservoir of valuable lithium, a mineral essential for manufacturing electric vehicle batteries. The analysis suggests that a whopping 18 million metric tons of this precious resource could be extracted from the underground pool, separate from the lake's surface.
Termed as "white gold" due to its crucial role in powering electric vehicles, lithium is in high demand as the world shifts towards sustainable transportation. Alex Prisjatschew, an engineer with the U.S. Department of Energy, which funded the analysis, revealed that this estimate is the first public documentation of the potential lithium bounty at the Salton Sea. The projected 18 million metric tons could translate to approximately 382 million electric vehicle batteries.
The revelation that the Salton Sea holds such a substantial lithium reserve is groundbreaking for the electric vehicle industry. With fewer than 300 million cars and trucks registered in the United States, the potential to produce over 380 million electric vehicle batteries is indeed a game-changer. This discovery brings new hope for meeting the increasing demand for lithium as electric vehicles become more prevalent and critical in the effort to reduce carbon emissions.
The availability of vast lithium resources at the Salton Sea not only promises economic benefits but also contributes to environmental sustainability. As electric vehicles gain prominence in the transportation sector, a reliable and domestic source of lithium is crucial for reducing dependency on foreign markets and ensuring a stable supply chain.
The Salton Sea's unexpected role as a significant lithium reservoir marks a new chapter in the transition to cleaner and greener transportation. With ongoing advancements in electric vehicle technology, the newfound abundance of lithium provides an optimistic outlook for the industry's growth. As researchers and companies explore ways to extract and utilize this "white gold," the Salton Sea could emerge as a key player in shaping the future of sustainable transportation.