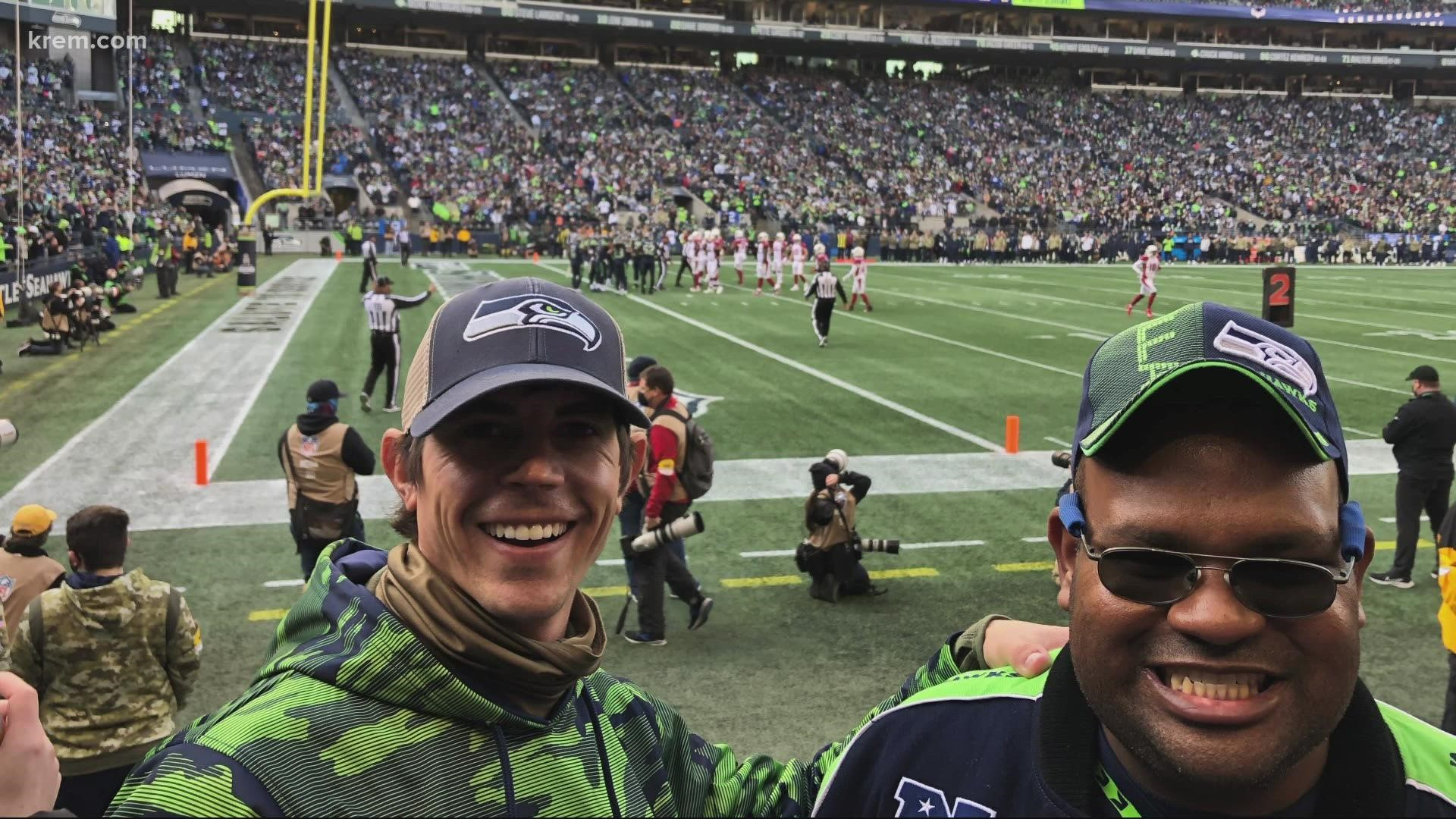 Boosting a Special Seahawks Fan
For an entire community to come together to send one of its own to a professional football game with the Seattle Seahawks versus the Cardinals, he's got to be pretty special. However, as it turns out, Dustin Ehinger more than meets that eligibility requirement.
For years, Dustin has been well known as a dedicated Seahawks fan, the NFL football team for Seattle. Dustin works every day at a local Safeway as a courtesy clerk, but he has challenges. Being autistic, not everyone understands Dustin or how he behaves. Unfortunately, one customer really was lacking in the understanding department, or just wanted to be a jerk, but the person really ruined Dustin's day, insulting him at work.
To make up for it, Dustin's mom wanted to take him to a Seahawks game so the young man would forget the experience and move on. Unfortunately, the tickets weren't the most affordable. So, Debbie Henderson posted an ad asking for help on a GoFundMe page for the same. The goal was to raise enough funds so that Dustin could attend a big Seahawks home game at Lumen field, essentially to give him a day in a "happy" place. As it turned out, some $2,300 was raised for the effort from his community chipping in, and the Seattle Seahawks also contributed with a load of fan paraphernalia and gifts as well.
With going to the game a sure thing, Dustin and Reid, a very close friend, suited up in the Seahawk jerseys and hats were off to the big game, funded by all the contributions. Along the way, Dustin got to meet in person probably the most dedicated Seahawks fan, Margy Wick from Ephrata. However, Dustin still kept in mind all the good things he had been taught. Knowing there were some funds leftover from the GoFundMe donations, Dustin made a point to donate the remainder to help out the local food banks. The gift easily totaled over $500. Additionally, a smaller portion was also given to help out the Autism Society in his home county as well.
And, not to be outdone, Safeway has a few surprises for the holidays in store for Dustin and his commitment to customer service despite his bad experience. It's all hush hush for the holidays, but Dustin is probably going to be pretty excited and happy about the surprises when he finds out.
Grandpa Rudy Noorlander's Remarkable Recovery After Grizzly Bear Attack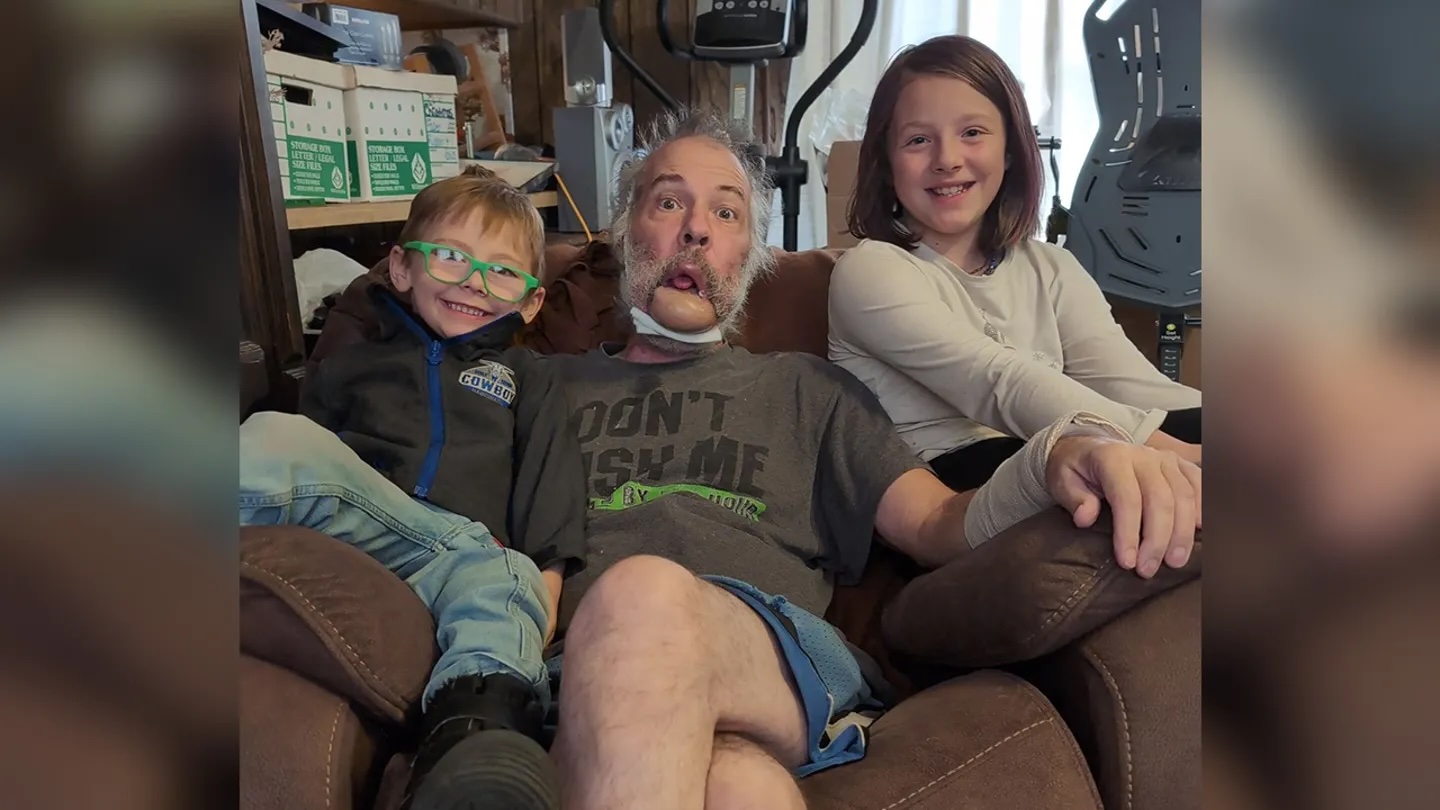 In the rugged wilderness of Montana, a brave 61-year-old man named Rudy Noorlander faced a terrifying encounter with a 9-foot-tall grizzly bear that left him with a ripped-off jaw. Despite this harrowing experience, Rudy's indomitable spirit and determination to recover have amazed his family and community.
On September 8th, while helping a father and son track a shot deer in Custer Gallatin National Forest, Rudy unexpectedly crossed paths with the massive grizzly bear. In a moment of sheer surprise, the bear attacked him, resulting in what Rudy humorously described as the "most disgusting French kiss of his life." The bear tore into his lower jaw, leaving Rudy in a life-threatening situation.
Recalling the traumatic incident, Rudy shared that the attack happened so quickly that he couldn't deploy his bear spray in time, and a misfire from his gun further complicated the situation. Desperate to fend off the bear, Rudy resorted to using his hands, but the grizzly clamped onto his lower jaw with incredible force. Despite the unbearable pain and the bear's rancid breath, Rudy valiantly fought for his life.
Miraculously, Rudy survived the ordeal, and he is expected to make a full recovery. Reflecting on the incident, he acknowledged that there were things he could have done differently to change the outcome, but he remains optimistic about the future. Supported by his family, including daughter Ashley, Rudy jokingly declared that he's going to be "like Rambo out there" in the Montana wilderness.
Despite facing one of the most challenging moments of his life, Rudy Noorlander maintains a positive and resilient attitude. Describing him as the "most positive person" she knows, Ashley praised her father's will to live and his fighting spirit. Rudy, a Montana native, owns Alpine Adventures, a snowmobile rental shop in Big Sky, and the incident has strengthened his connection with family, God, and personal growth.
With unwavering faith, Rudy believes that there is a purpose for his survival, and he plans to share his story through church devotionals and inspirational talks. He sees the attack as a turning point that has guided the rest of his life's journey.