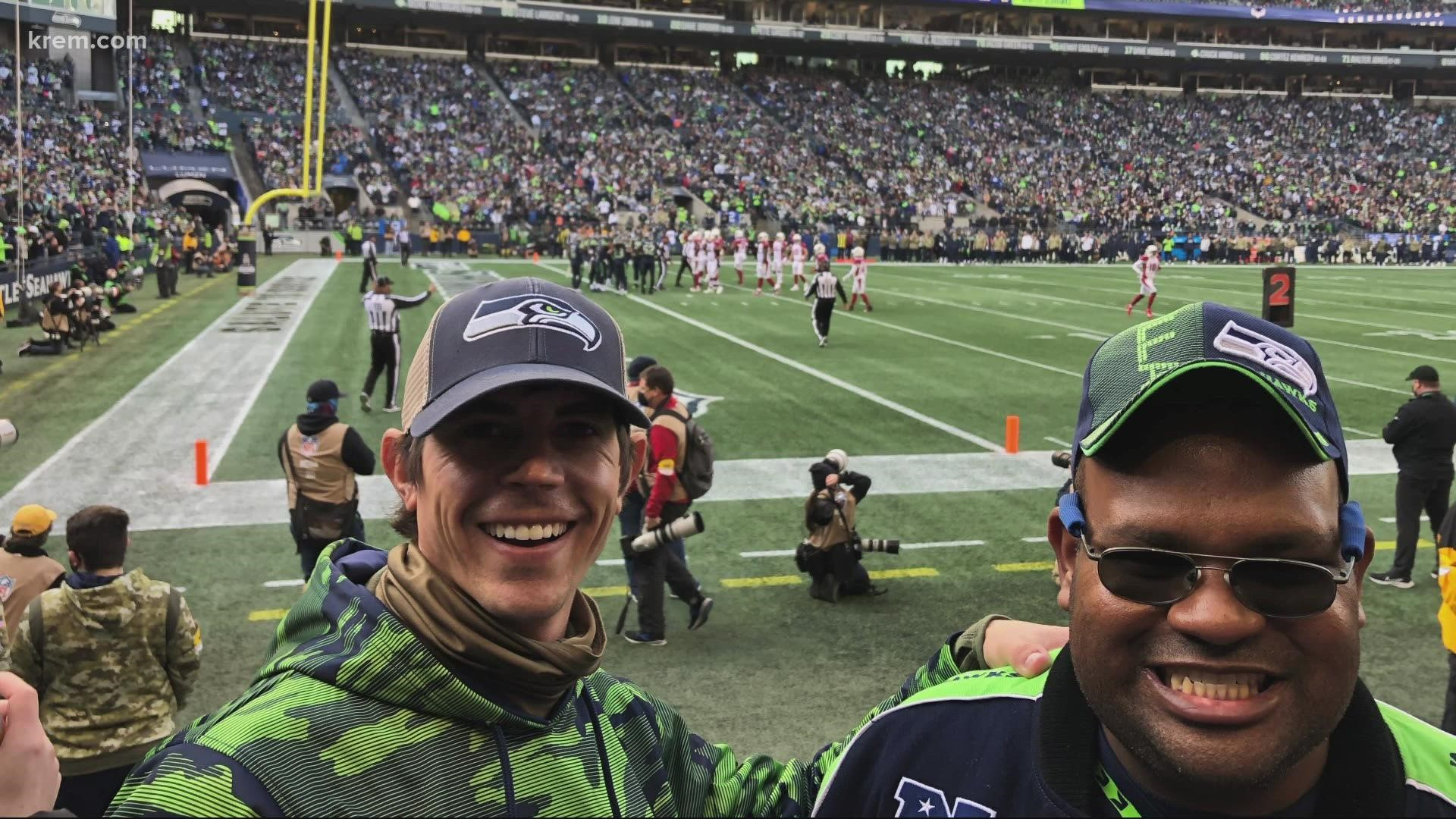 Boosting a Special Seahawks Fan
For an entire community to come together to send one of its own to a professional football game with the Seattle Seahawks versus the Cardinals, he's got to be pretty special. However, as it turns out, Dustin Ehinger more than meets that eligibility requirement.
For years, Dustin has been well known as a dedicated Seahawks fan, the NFL football team for Seattle. Dustin works every day at a local Safeway as a courtesy clerk, but he has challenges. Being autistic, not everyone understands Dustin or how he behaves. Unfortunately, one customer really was lacking in the understanding department, or just wanted to be a jerk, but the person really ruined Dustin's day, insulting him at work.
To make up for it, Dustin's mom wanted to take him to a Seahawks game so the young man would forget the experience and move on. Unfortunately, the tickets weren't the most affordable. So, Debbie Henderson posted an ad asking for help on a GoFundMe page for the same. The goal was to raise enough funds so that Dustin could attend a big Seahawks home game at Lumen field, essentially to give him a day in a "happy" place. As it turned out, some $2,300 was raised for the effort from his community chipping in, and the Seattle Seahawks also contributed with a load of fan paraphernalia and gifts as well.
With going to the game a sure thing, Dustin and Reid, a very close friend, suited up in the Seahawk jerseys and hats were off to the big game, funded by all the contributions. Along the way, Dustin got to meet in person probably the most dedicated Seahawks fan, Margy Wick from Ephrata. However, Dustin still kept in mind all the good things he had been taught. Knowing there were some funds leftover from the GoFundMe donations, Dustin made a point to donate the remainder to help out the local food banks. The gift easily totaled over $500. Additionally, a smaller portion was also given to help out the Autism Society in his home county as well.
And, not to be outdone, Safeway has a few surprises for the holidays in store for Dustin and his commitment to customer service despite his bad experience. It's all hush hush for the holidays, but Dustin is probably going to be pretty excited and happy about the surprises when he finds out.
Brave 12-Year-Old Girl Saves Family from Carbon Monoxide Poisoning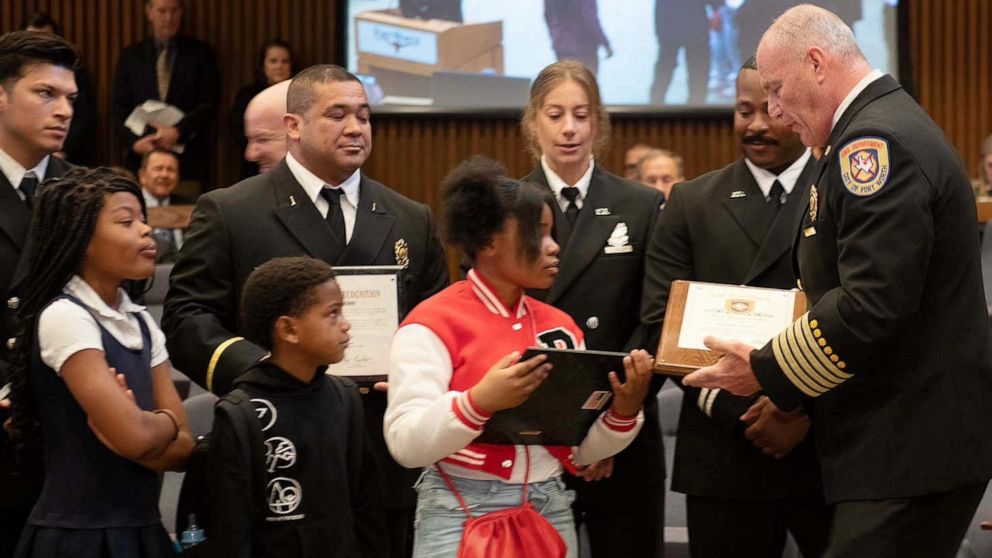 In a remarkable act of courage and quick thinking, 12-year-old Jaziyah Parker from Fort Worth, Texas, became a true hero when she saved her family from a dangerous situation. Jaziyah's keen observation and immediate action prevented a potential tragedy from unfolding.
One day, while Jaziyah was at home, she noticed something was wrong. Her mother and younger brother began to feel sick and lose consciousness. Jaziyah didn't panic but instead sprang into action. She grabbed the phone and dialed 911, desperately seeking help. In the recording of the 911 call, Jaziyah can be heard saying, "Something wrong with my mama. Can you hurry up and come?" Her plea for assistance was a crucial step that would ultimately save her entire family.
Little did Jaziyah know, her family's home was filling up with a silent but deadly gas called carbon monoxide. This odorless and colorless gas can be extremely harmful and even fatal when inhaled. But Jaziyah's sharp instincts and timely call for help prevented a tragic outcome. Her actions ensured that her family received the necessary assistance in time.
The Fort Worth Fire Department recognized Jaziyah's bravery and quick thinking during a special ceremony held on May 23, 2023. The firefighters honored her for her heroic act, commending her for the bravery she displayed in a challenging situation. Jaziyah's actions exemplify the importance of staying calm and taking action during emergencies.
Carbon monoxide poisoning is a serious concern, as it can occur in any home due to faulty appliances, heating systems, or ventilation issues. This incident serves as a reminder for everyone to have carbon monoxide detectors installed in their homes and to be aware of the signs and symptoms of poisoning. Symptoms such as dizziness, headaches, nausea, and confusion should never be ignored, as they could indicate carbon monoxide exposure.
Jaziyah's story is an inspiration to us all. Her courage and quick response saved her family from a potentially fatal situation. She serves as a shining example of how even young individuals can make a significant impact and help those in need. Her actions remind us that heroes can emerge at any age, and we should always be prepared to lend a helping hand in times of crisis.