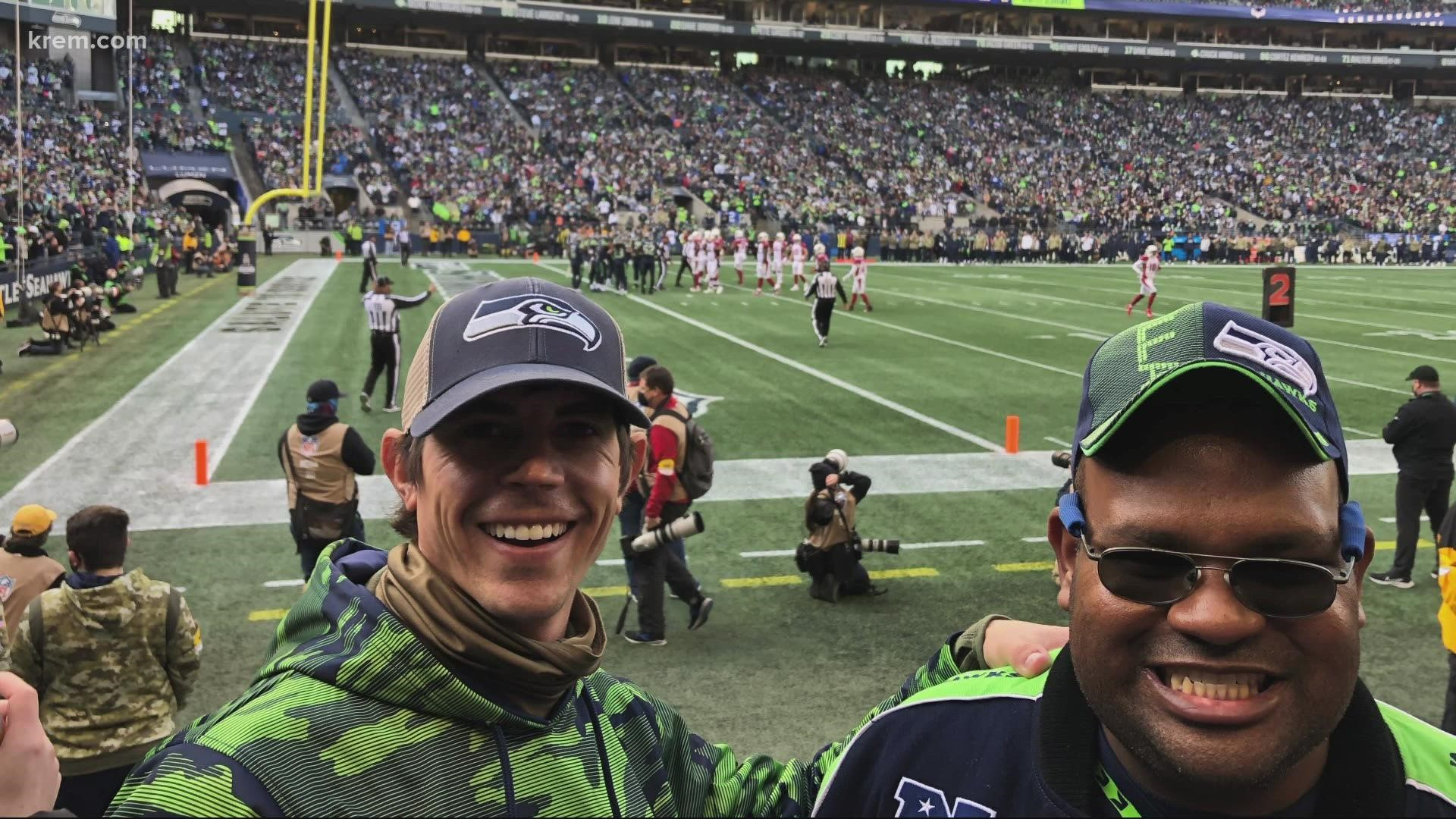 Boosting a Special Seahawks Fan
For an entire community to come together to send one of its own to a professional football game with the Seattle Seahawks versus the Cardinals, he's got to be pretty special. However, as it turns out, Dustin Ehinger more than meets that eligibility requirement.
For years, Dustin has been well known as a dedicated Seahawks fan, the NFL football team for Seattle. Dustin works every day at a local Safeway as a courtesy clerk, but he has challenges. Being autistic, not everyone understands Dustin or how he behaves. Unfortunately, one customer really was lacking in the understanding department, or just wanted to be a jerk, but the person really ruined Dustin's day, insulting him at work.
To make up for it, Dustin's mom wanted to take him to a Seahawks game so the young man would forget the experience and move on. Unfortunately, the tickets weren't the most affordable. So, Debbie Henderson posted an ad asking for help on a GoFundMe page for the same. The goal was to raise enough funds so that Dustin could attend a big Seahawks home game at Lumen field, essentially to give him a day in a "happy" place. As it turned out, some $2,300 was raised for the effort from his community chipping in, and the Seattle Seahawks also contributed with a load of fan paraphernalia and gifts as well.
With going to the game a sure thing, Dustin and Reid, a very close friend, suited up in the Seahawk jerseys and hats were off to the big game, funded by all the contributions. Along the way, Dustin got to meet in person probably the most dedicated Seahawks fan, Margy Wick from Ephrata. However, Dustin still kept in mind all the good things he had been taught. Knowing there were some funds leftover from the GoFundMe donations, Dustin made a point to donate the remainder to help out the local food banks. The gift easily totaled over $500. Additionally, a smaller portion was also given to help out the Autism Society in his home county as well.
And, not to be outdone, Safeway has a few surprises for the holidays in store for Dustin and his commitment to customer service despite his bad experience. It's all hush hush for the holidays, but Dustin is probably going to be pretty excited and happy about the surprises when he finds out.
Generous Farmer Secretly Paid Alabama Residents Pharmacy Bills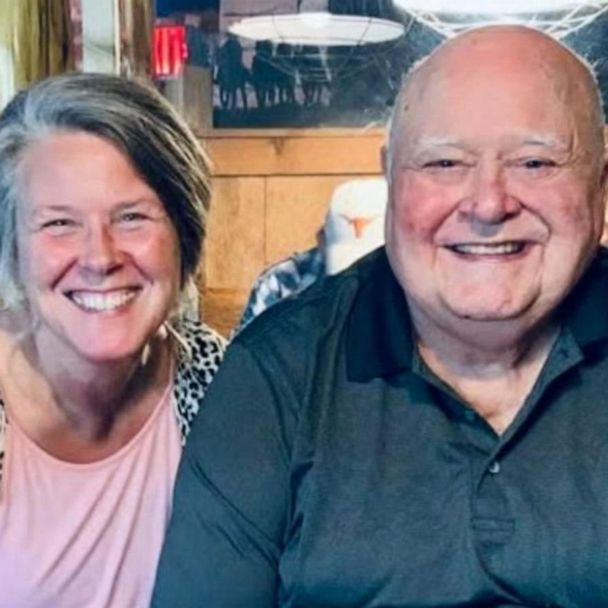 Alabama farmer Hody Childress has recently drawn recognition for his secret deeds of goodwill toward his neighborhood. Childress has been covering people's pharmacy expenses in secret to make it easier for individuals in need to pay for the prescriptions they need. His charitable contributions weren't revealed until after he passed away. People were inspired by his good deeds.
Childress, a farmer for more than 40 years, started paying people's pharmacy bills as a way to give back to his neighborhood. As someone who has been blessed in life, he says, "I wanted to help others who may not be as fortunate."
The people Childress has assisted have been profoundly affected by his unselfish deed of charity. One person thanks Childress for helping them, as they were unable to pay the hefty cost of their chronic condition's medication. "Hody came to my aid when I was unsure how to pay for my prescription. I will always be grateful to him for his kindness because he saved my life "they claim.
Childress's actions have also inspired others in the community to do the same. "I may not have much money to give, but I can definitely spare some for those in need," says one community member. "Hody has set a great example of how one person's kindness can make a big difference in the lives of others."
Childress's secret acts of kindness have not gone unnoticed, and he has been recognized by local organizations and businesses for his generosity. "Hody is a true role model in our community, and we are proud to have him as a member of our community," says a representative of a local pharmacy.
The actions of Hody Childress serve as a testament to the effectiveness of charity and kindness. His discreet gestures of generosity haven't just assisted individuals in need; they've also motivated others to follow in his footsteps. His unselfish acts have had a significant positive impact on many people's lives as well as a long-lasting effect on his town.