Blind Dog Gets Seeing Eye Dog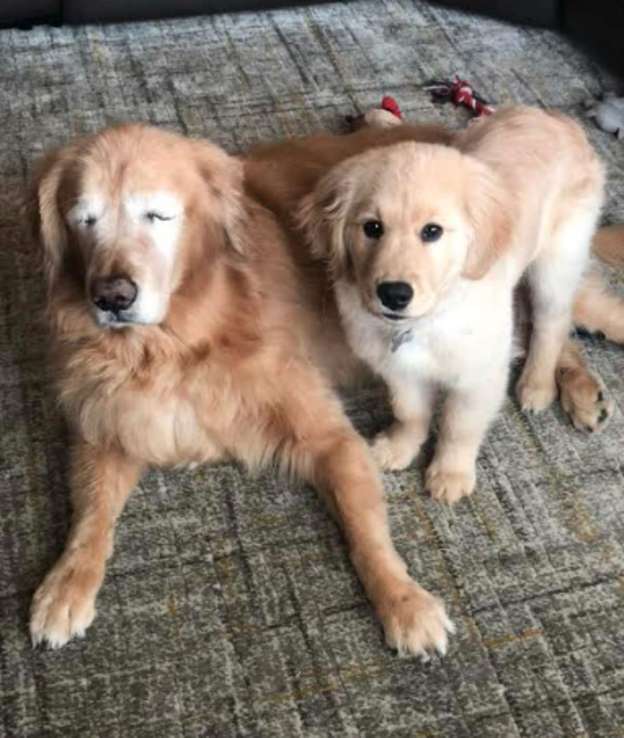 Charlie is 11 years old and his age officially makes him a senior pup. A few years ago, Charlie had to have both of his eyes removed because of glaucoma. He managed life and was able to cope with the blindness from day to day, but he did become less excitable and began to slow down. That is all changing now because of a new friend.
Charlie's owners, Chelsea Stipe and her husband, could tell that the dog could benefit form a friend, even if he was still showing signs that he was a happy dog. They were right. They brought home a puppy named Maverick and things began to change. The two dogs soon became inseparable and Maverick's puppy energy and enthusiasm seemed to inspire Charlie. Stipe told the media that Charlie had become more puppy like and playful since Maverick was brought home. Stipe used to buy Charlie toys and he would never play with them, but now the two dogs are constantly playing with each other and a handful of toys.
Maverick is only a few months old but has already picked up on the fact that Charlie can't see and is experiencing the world much differently. Maverick has adapted to help Charlie with his blindness. Stipe said that Maverick seems to know Charlie is different than him and so he's aware when Charlie begins to move and is always on the lookout for him. He even puts toys in front of him so Charlie can play, and when they are walking together Maverick will help keep Charlie in line. When Charlie is resting, Maverick will too, just to reassure him that he's always there and he's not alone.
While Charlie and Maverick are different, nothing has hindered their friendship. In fact, Stipe thinks it has made the two dogs closer. While nothing can make Charlie's eyesight better or turn back the clock on his life, Maverick gives hope that there is happiness for them both now that they are together. Stipe is confident that if Charlie had eyes, then she would be able to see a twinkle in them. Stipe and her husband used to think they could lose Charlie at any time because he's an older dog. While they know Charlie won't live forever, they know he has a new zest for life and he doesn't have to spend his remaining years gloomy and it's almost like he is a puppy again. Those who want to keep up with Maverick and Charlie can do so on Instagram.
Glaucoma is more common in certain dog breeds since they are genetically predisposed. About 40% of dogs with glaucoma can become blind in the eye that is affected within the first year, regardless of if they get any surgical or medical treatment, which was the case for Charlie. The condition can be managed if caught early enough and the pressure in the eye will have to be checked by a veterinarian often. Half of dogs that develop glaucoma in one eye will also develop conditions in their other eye within eight months. Veterinarians say that most dogs will adjust over time to the loss of an eye or both eyes, especially since with glaucoma they could have been losing their vision over a longer time period. A veterinarian can suggest ways in helping a dog transition to vision loss and how you can make your home and outdoor life easier for the dog without sight. Many times you will have to pay more attention to your dog when he or she loses sight, since it can be more vulnerable to other animals. While it may not be a guaranteed suggestion, getting another dog may just be the ticket.
Why women make capable firefighters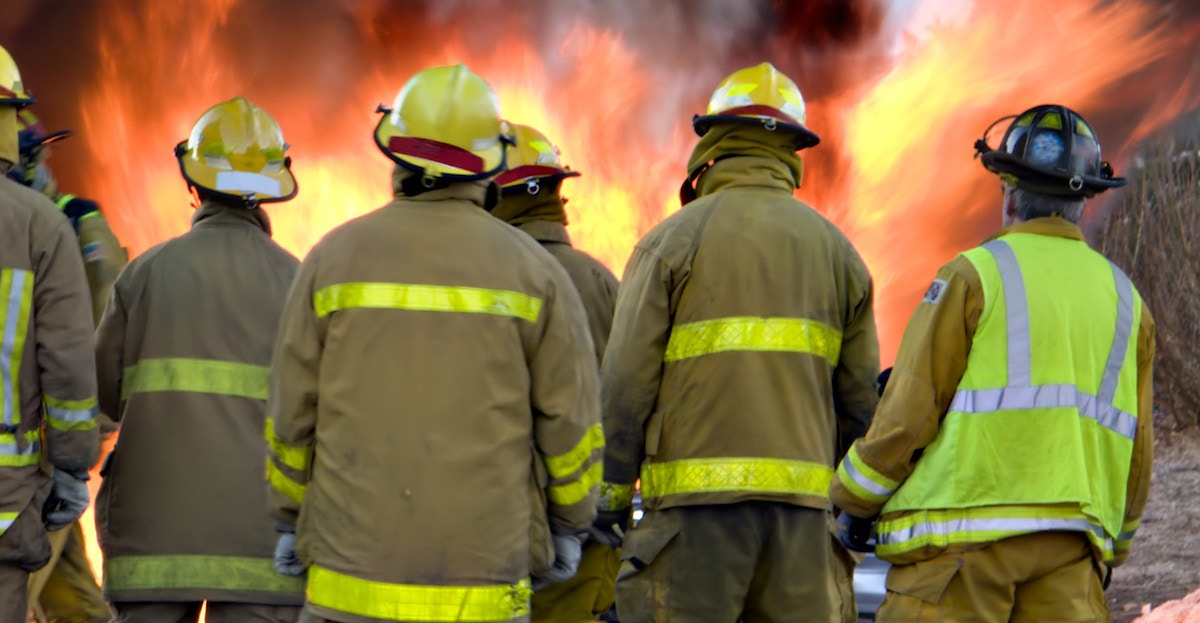 It's unfortunate that the idea persists in society that women are not capable of working as firefighters. As women have become increasingly prominent in other industries that have been traditionally dominated by males such as construction and logging, their numbers on the ranks of firefighting squads continue to remain low.
Take the Fire Department of New York as an example. In 2018, five women succeeded in graduating from New York City's Fire Academy. While some progress has been made for women in the FDNY since the fire department lost a gender discrimination lawsuit back in 1982, there are still fewer than one percent of firefighters for the department who are female. While fire departments in cities such as Seattle, Minneapolis, and Miami have more women, the average for fire departments across the nation is only about five percent female.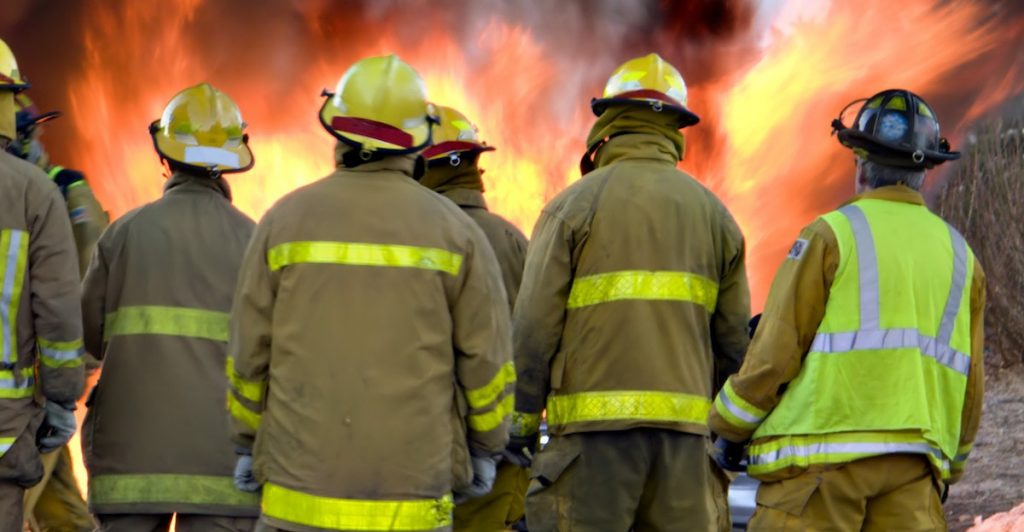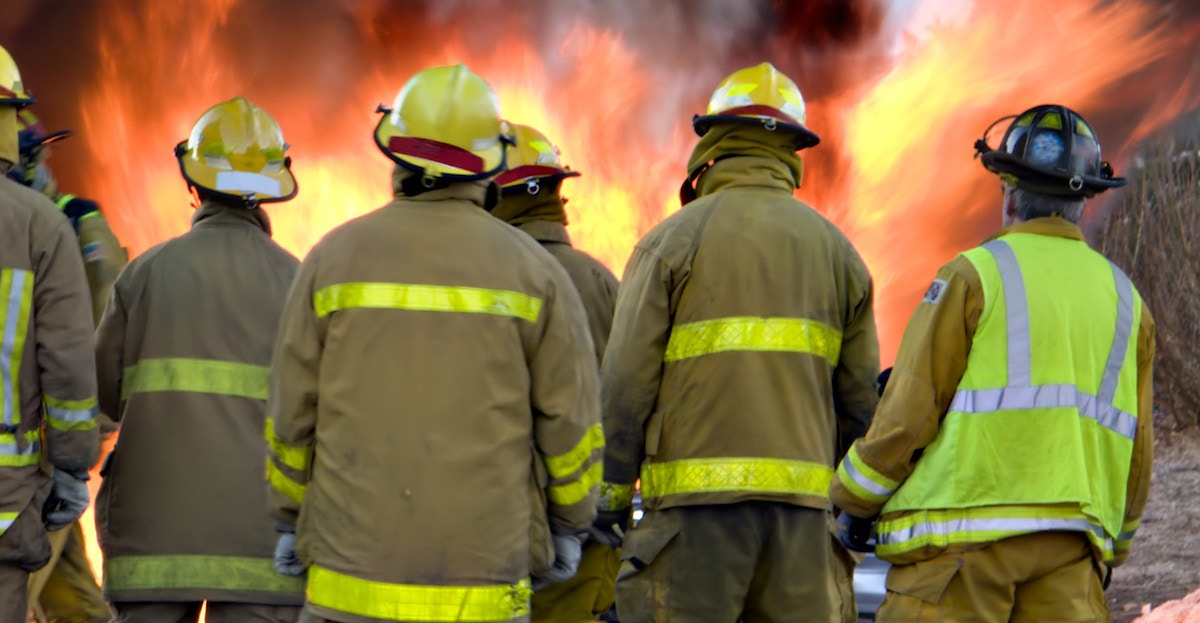 Historically, women have long been successfully putting out fires in this country. Back in 1815, Molly Williams volunteered to serve at the firehouse fo New York City's Oceanus Engine Company No. 11. Williams was a female slave working with a company that was not only all male, but all white as well. Williams was offered a job after she single-handedly handled a call when every man in the company was unable to handle the call because of being infected by the flu.
Another early female firefighter in the US was Emma Vernell. She was 50 years old when she became the first woman to work as a firefighter in the state of New Jersey.
Some people continue to wonder if women are really capable of working as firefighters. One needs only look at statistics to find an answer to this quandary. Consider statistics from the national Candidate Physical Abilities Test that firefighters need to pass. In 2008, 70 percent of all women who took the exam passed. This figure is not significantly far behind the percentage of men who passed the exam. In the same year, 75 percent of men passed. This shows that women are not statistically far behind men in taking the exam and passing or failing is more a matter of individual capabilities than a question of gender.
It's likely that women remain underrepresented in the firefighting profession because of traditionally perceived gender roles. Fire departments all over the country have been found to have testing and qualification procedures that not only discriminate against women, but also against minorities as well. Available equipment is often designed to fit men rather than women. Also, harassment toward women is rampant in some departments.
Nevertheless, women succeed in careers as firefighters. In fact, hundreds of women have attained the rank of captain or lieutenant in their careers as firefighters. In fact, the city of San Francisco fire department was led by a woman, Chief JoAnne Hayes-White, as of 2004.
It's important that people realize that females are perfectly capable of serving as firefighters because, as a female Wisconsin firefighter once remarked, "No one cares if you're a woman when their house is on fire".