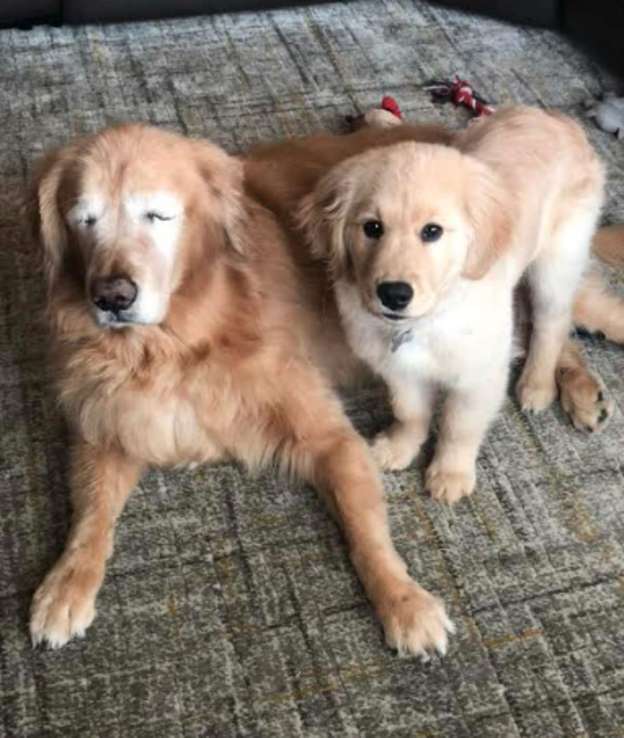 Blind Dog Gets Seeing Eye Dog
Charlie is 11 years old and his age officially makes him a senior pup. A few years ago, Charlie had to have both of his eyes removed because of glaucoma. He managed life and was able to cope with the blindness from day to day, but he did become less excitable and began to slow down. That is all changing now because of a new friend.
Charlie's owners, Chelsea Stipe and her husband, could tell that the dog could benefit form a friend, even if he was still showing signs that he was a happy dog. They were right. They brought home a puppy named Maverick and things began to change. The two dogs soon became inseparable and Maverick's puppy energy and enthusiasm seemed to inspire Charlie. Stipe told the media that Charlie had become more puppy like and playful since Maverick was brought home. Stipe used to buy Charlie toys and he would never play with them, but now the two dogs are constantly playing with each other and a handful of toys.
Maverick is only a few months old but has already picked up on the fact that Charlie can't see and is experiencing the world much differently. Maverick has adapted to help Charlie with his blindness. Stipe said that Maverick seems to know Charlie is different than him and so he's aware when Charlie begins to move and is always on the lookout for him. He even puts toys in front of him so Charlie can play, and when they are walking together Maverick will help keep Charlie in line. When Charlie is resting, Maverick will too, just to reassure him that he's always there and he's not alone.
While Charlie and Maverick are different, nothing has hindered their friendship. In fact, Stipe thinks it has made the two dogs closer. While nothing can make Charlie's eyesight better or turn back the clock on his life, Maverick gives hope that there is happiness for them both now that they are together. Stipe is confident that if Charlie had eyes, then she would be able to see a twinkle in them. Stipe and her husband used to think they could lose Charlie at any time because he's an older dog. While they know Charlie won't live forever, they know he has a new zest for life and he doesn't have to spend his remaining years gloomy and it's almost like he is a puppy again. Those who want to keep up with Maverick and Charlie can do so on Instagram.
Glaucoma is more common in certain dog breeds since they are genetically predisposed. About 40% of dogs with glaucoma can become blind in the eye that is affected within the first year, regardless of if they get any surgical or medical treatment, which was the case for Charlie. The condition can be managed if caught early enough and the pressure in the eye will have to be checked by a veterinarian often. Half of dogs that develop glaucoma in one eye will also develop conditions in their other eye within eight months. Veterinarians say that most dogs will adjust over time to the loss of an eye or both eyes, especially since with glaucoma they could have been losing their vision over a longer time period. A veterinarian can suggest ways in helping a dog transition to vision loss and how you can make your home and outdoor life easier for the dog without sight. Many times you will have to pay more attention to your dog when he or she loses sight, since it can be more vulnerable to other animals. While it may not be a guaranteed suggestion, getting another dog may just be the ticket.
A Teen's Inspiring Journey to Morehouse College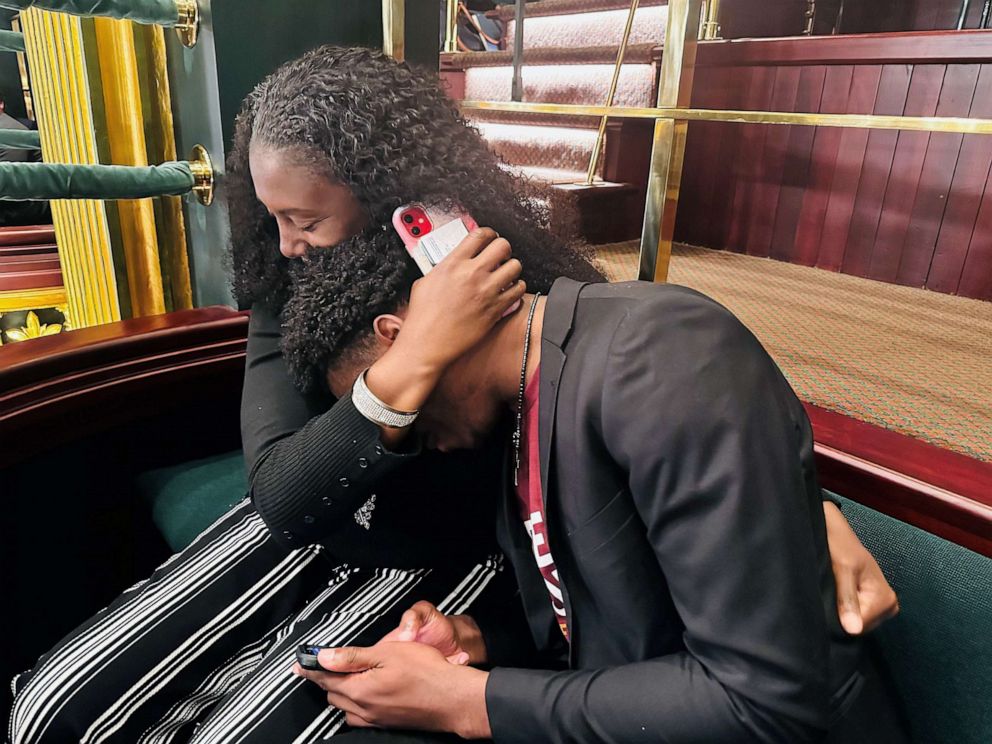 Imagine the feeling of accomplishing your dreams after years of hard work and dedication. That's exactly what happened to Amir Staten, a remarkable teenager whose video celebrating his acceptance into Morehouse College went viral. His infectious joy captured the hearts of people around the world, and it's not hard to see why.
Morehouse College, located in Atlanta, Georgia, has a long and prestigious history. Established in 1867, it is a historically black college and one of the oldest educational institutions for African Americans. The college was founded with a mission to provide a quality education and develop strong leaders who would go on to make a positive impact on society.
Amir's acceptance into Morehouse College is a testament to his perseverance and commitment to his studies. Not only did he receive an acceptance letter, but he was also granted a full ride scholarship. This scholarship covers the cost of tuition, which amounts to around $51,000 per year. This incredible opportunity has lifted a significant financial burden off Amir's shoulders, allowing him to focus on his education and future aspirations.
In addition to the full ride scholarship, Amir was named one of 15 Bonner Scholars. The Bonner Scholarship is a prestigious program that emphasizes the importance of community service. To maintain this scholarship, students must maintain a minimum GPA of 2.5 and contribute 10 hours of community service each week. It is a great honor for Amir to be chosen as one of these scholars, highlighting his dedication to making a positive difference in his community.
Amir's hard work throughout high school has been nothing short of exceptional. He consistently achieved honor roll grades, demonstrating his commitment to academic excellence. But his accomplishments didn't end there. Amir also took on leadership roles as the head of the Black Student Union, where he worked to promote inclusivity and raise awareness about important social issues. Additionally, he served as the captain of his school's basketball team, showcasing his discipline, teamwork, and determination.
Amir's accomplishments have not only made his family proud but have also inspired those around him. His mother expressed her admiration for his efforts, saying, "He has gone above and beyond what is expected of him." With his acceptance into Morehouse College, Amir can finally take a deep breath, knowing that his hard work has paid off.