Bizarre Starfish Found in Palm Beach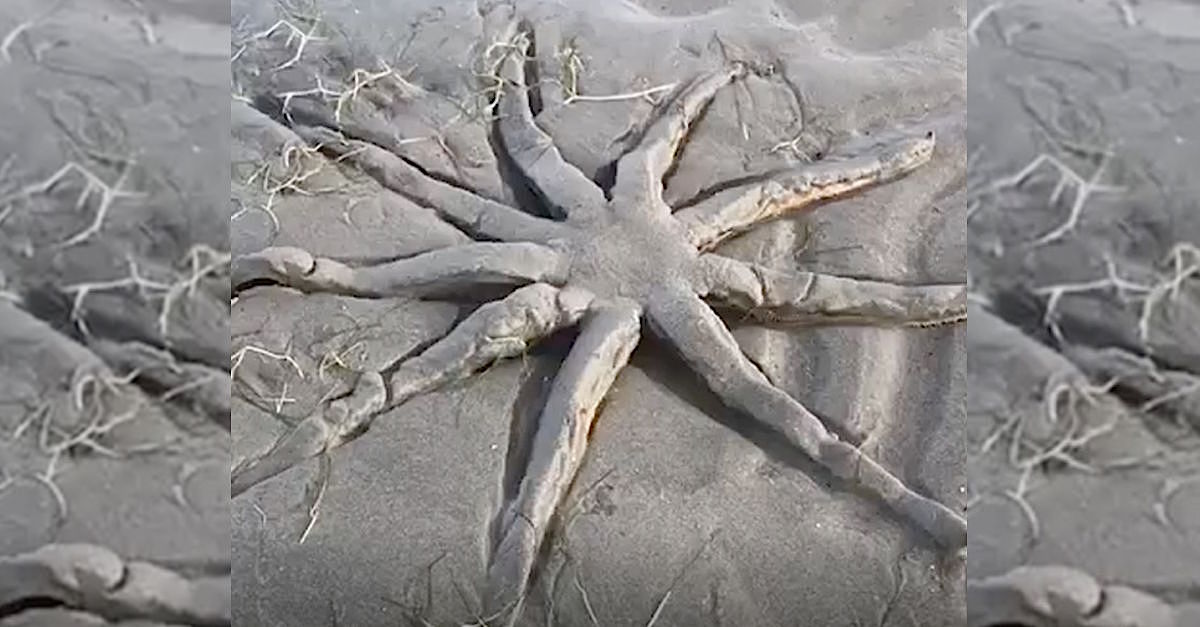 A person visiting Palm Beach, Florida witnessed a huge starfish gliding across the sand after low tide. While dislodging itself out of the sand, the creature slowly crawled across the sand, almost looking like it was floating on the surface. The video's unloader says that he was amazed to watch the bizarre-looking creature embarked on his journey.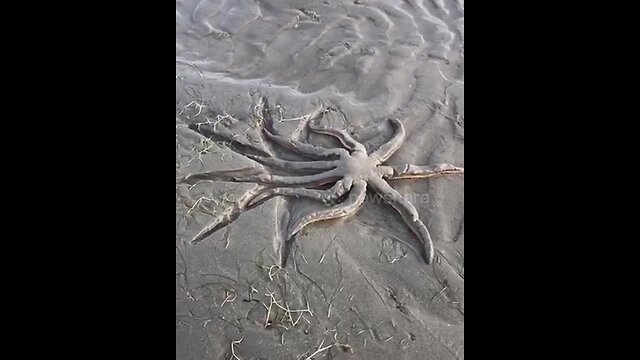 The National Geographic notes that starfish are invertebrate and that they are part of the family that consists of sand dollars and sea urchins. The majority of starfish live in tidal pools and coral reefs.

Most starfish have spiny skin and consist of five arms. However, some species can grow to have as many as 50 arms. The one in the video that is going viral has nine arms. Underneath the arms, you can see small little suckers that are used to allow the animal to slowly creep along the ocean floor — in this case along the sand. On the ends of its arms are eye-spots that are light-sensitive and are used for hunting food. They attack prey by attaching themselves and spreading its stomach out through its mouth, essentially vomiting onto its prey, with enzymes breaking down the prey so that the starfish can digest it. While we usually have a pleasant mental image of a beautiful starfish, what's underneath it is surprisingly terrifying
About The Starfish Species

While it is difficult to determine the type of species in the viral video, it is most likely a Luidia senegalensis. These starfish are known for their unique nine arm formation. Once fully grown, they'll have a diameter of about 16 inches, with some specimen growing even larger. They could be found in depths of up to 130 feet around the coast of Florida.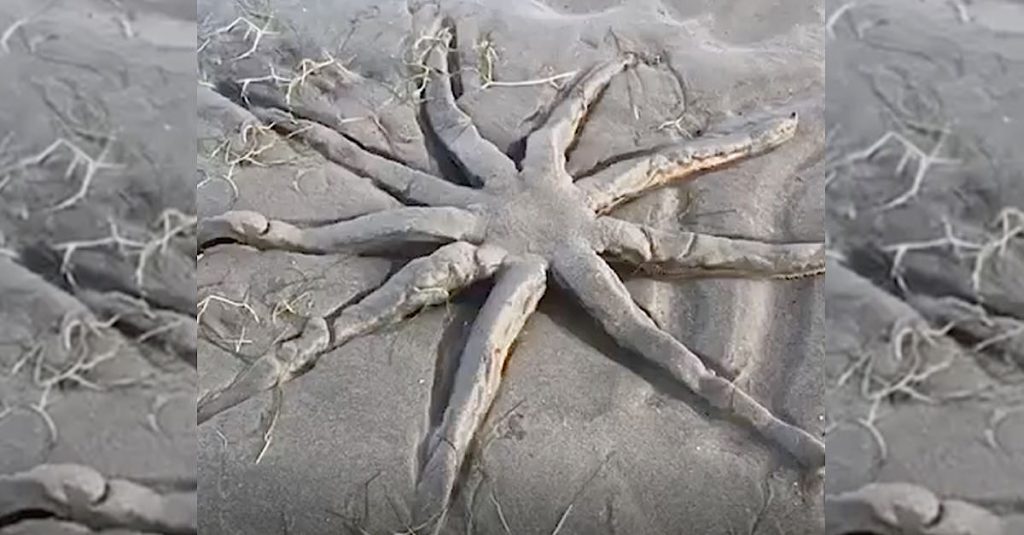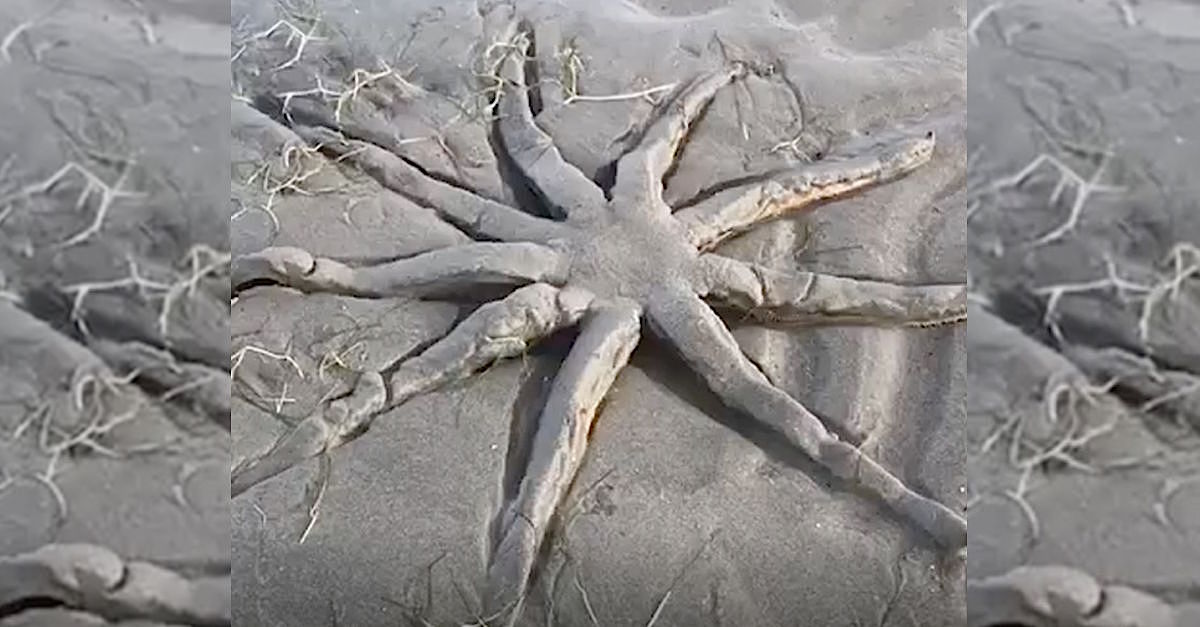 Why Are Starfish Found At The Beach?

Most starfish are found in deep waters or in small pools along the beach called tidal pools. During low tide, the ocean pulls back from the beach, revealing small sea animals.

Sometimes starfish are found in beaches because of age or because they are dying. Thankfully the starfish in the viral video looks very robust and healthy, slowly dislodging itself from the sand and crawling to a safe spot in the water or a nearby tidal pool.
What To Do If You Find A Starfish
Joey did the right thing — he kept his distance, and did not disturb the starfish or its environment. Never harvest live starfish for several reasons — unless you can explicitly identify the starfish, you might be handling one that is venomous to human beings. While starfish do not attack humans, they can intentionally or accidentally inflict painful stings with a release of venom when they are handled.

Unfortunately, there's also the chance of fatally damaging the starfish. Starfish not only sensitive, but they can only breathe while in the water. Some might instantly die when lifted out of the water or touched by a human.


Experts Warn Pet Owners About The Dangers Of Himalayan Salt Lamps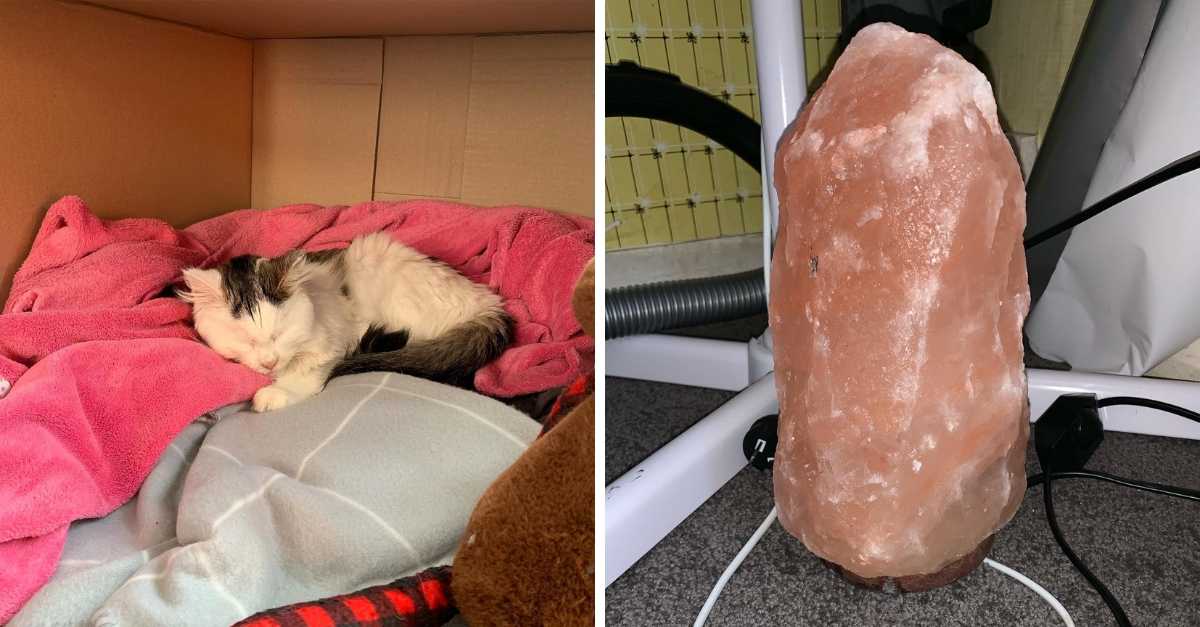 Pet owners are always looking to make sure that their four legged friends are safe and sound. It only makes sense, right? Our pets look to us for food, shelter and care. If we are not going to look out for them, who will? Now that Himalayan salt lamps are steadily rising in popularity, pet owners have been looking into the potential benefits that they have to offer.
These benefits are numerous to the owner but are these salt lamps truly safe for the pet? It is a question that certainly deserves answering. They might be a great addition to the home but these advantages could come at a cost to your pet. In a best case scenario, the lamps clean the air in the home and allow us to get a good night's sleep.
They are also said to offer a marked improvement to our serotonin levels. One woman has a horror story to offer about her cat and it is disconcerting, to say the least. The hidden dangers of these lamps need to be exposed, so that no other pets are forced to suffer from a similar fate. That's what makes this story such an important one to pass along and share with fellow pet owners.
After all, there are no shortage of people out there who are probably blissfully unaware of the issues that these lamps present. They reside at the intersection between home decoration and vital self care. It is easy to see why so many pet owners have already fallen under their spell. Maddie Smith was forced to wake up to a pet owner's worst nightmare recently.
Her cat was not behaving in her usual manner. Something was wrong with poor Ruby but Maddie was not sure what it was. Initially, she believed that the cat was simply feeling chilly. She tried her best to warm up Ruby and left for work. Unfortunately, the cat's condition slowly started to worsen. By the time Maddie was able to come back home, she could tell that something was seriously wrong with the cat.
When she took the animal to the vet's office, the connection between her condition and the Himalayan salt lamp that was being used had been revealed. Humans must avoid excessive exposure to salt and pets experience the same risk factors. These lamps release a sizable amount of salt into the air, causing pets to go through all sorts of harmful side effects.
If Maddie had not brought her pet to the vet's office when she had, we shudder to think of what may have happened next. Lamp owners need to take the proper precautions going forward. It all starts with proper lamp storage. The lamp cannot and should not be kept in an area that pets have easy access to. The owner should be storing the salt lamp far away from their animal.
Maddie's Facebook post about the matter was shared far and wide. She wanted to make sure that other pet owners did not make the same mistake as she did. It is easy to see how these errors happen, though. We mean well and we try our best to keep our homes looking and feeling nice. The last thing that any pet owner wants is to hurt their best friend.
Please do your part to assist other pet owners who might be experiencing similar issues by sharing this story. If you know someone who owns a pet and a Himalyan salt lamp, this is your chance to set things right. Ruby may have been licking this lamp excessively but she is going to be OK now! Let's do our part to make sure that other pet owners do not have to learn this lesson the hard way.