Bizarre Starfish Found in Palm Beach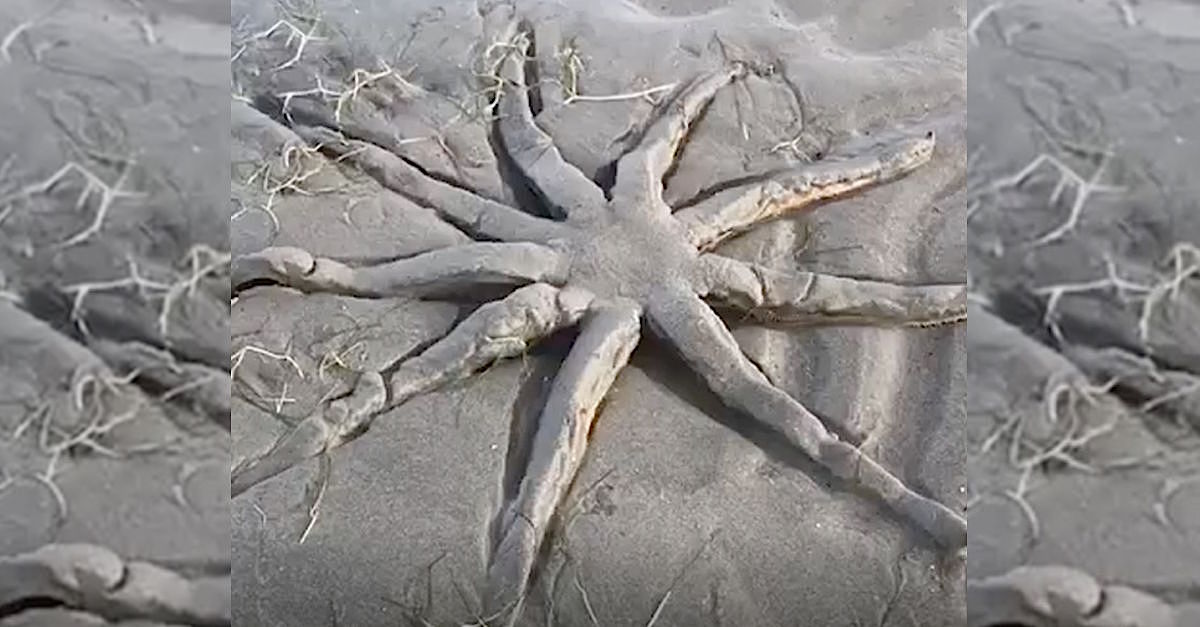 A person visiting Palm Beach, Florida witnessed a huge starfish gliding across the sand after low tide. While dislodging itself out of the sand, the creature slowly crawled across the sand, almost looking like it was floating on the surface. The video's unloader says that he was amazed to watch the bizarre-looking creature embarked on his journey.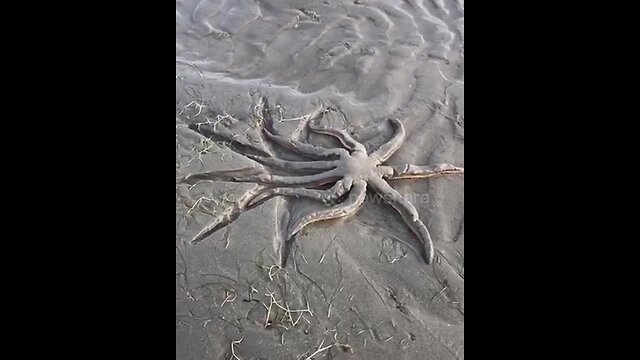 The National Geographic notes that starfish are invertebrate and that they are part of the family that consists of sand dollars and sea urchins. The majority of starfish live in tidal pools and coral reefs.

Most starfish have spiny skin and consist of five arms. However, some species can grow to have as many as 50 arms. The one in the video that is going viral has nine arms. Underneath the arms, you can see small little suckers that are used to allow the animal to slowly creep along the ocean floor — in this case along the sand. On the ends of its arms are eye-spots that are light-sensitive and are used for hunting food. They attack prey by attaching themselves and spreading its stomach out through its mouth, essentially vomiting onto its prey, with enzymes breaking down the prey so that the starfish can digest it. While we usually have a pleasant mental image of a beautiful starfish, what's underneath it is surprisingly terrifying
About The Starfish Species

While it is difficult to determine the type of species in the viral video, it is most likely a Luidia senegalensis. These starfish are known for their unique nine arm formation. Once fully grown, they'll have a diameter of about 16 inches, with some specimen growing even larger. They could be found in depths of up to 130 feet around the coast of Florida.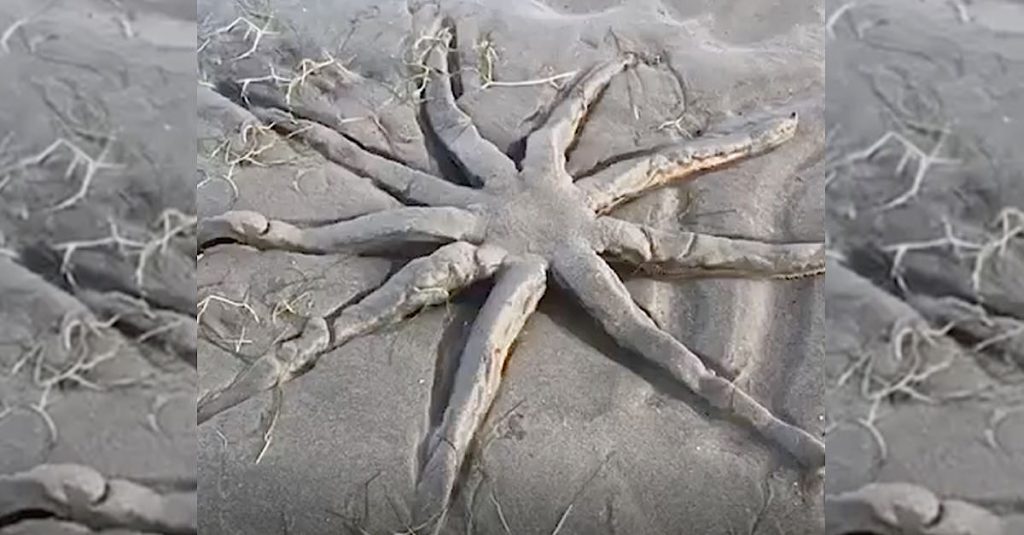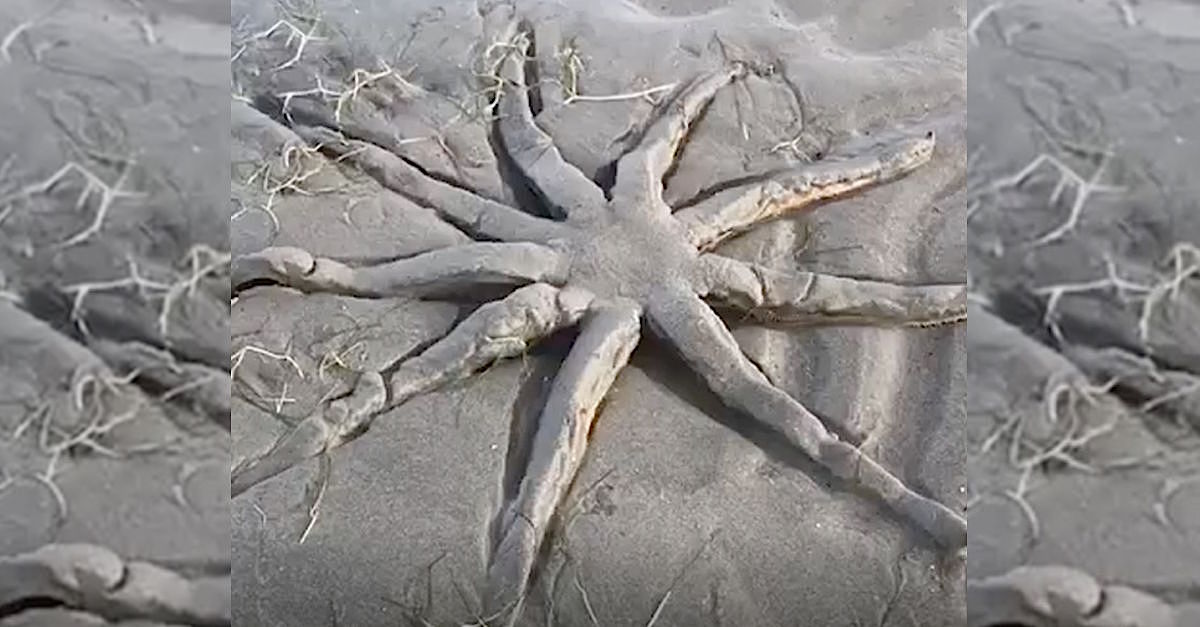 Why Are Starfish Found At The Beach?

Most starfish are found in deep waters or in small pools along the beach called tidal pools. During low tide, the ocean pulls back from the beach, revealing small sea animals.

Sometimes starfish are found in beaches because of age or because they are dying. Thankfully the starfish in the viral video looks very robust and healthy, slowly dislodging itself from the sand and crawling to a safe spot in the water or a nearby tidal pool.
What To Do If You Find A Starfish
Joey did the right thing — he kept his distance, and did not disturb the starfish or its environment. Never harvest live starfish for several reasons — unless you can explicitly identify the starfish, you might be handling one that is venomous to human beings. While starfish do not attack humans, they can intentionally or accidentally inflict painful stings with a release of venom when they are handled.

Unfortunately, there's also the chance of fatally damaging the starfish. Starfish not only sensitive, but they can only breathe while in the water. Some might instantly die when lifted out of the water or touched by a human.


Why women make capable firefighters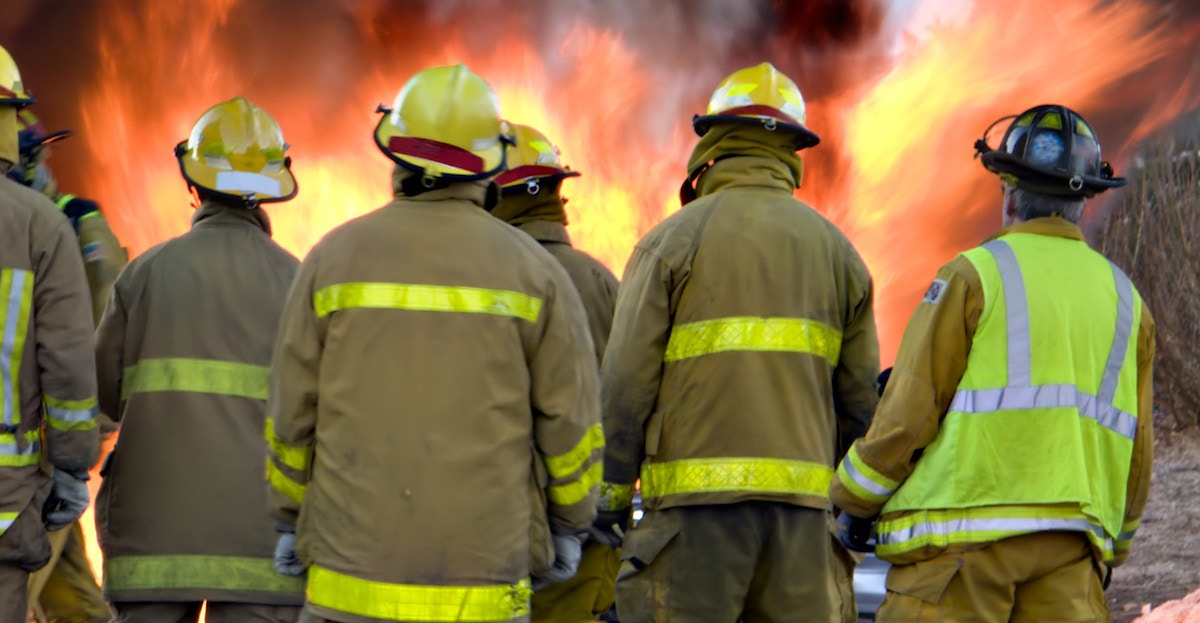 It's unfortunate that the idea persists in society that women are not capable of working as firefighters. As women have become increasingly prominent in other industries that have been traditionally dominated by males such as construction and logging, their numbers on the ranks of firefighting squads continue to remain low.
Take the Fire Department of New York as an example. In 2018, five women succeeded in graduating from New York City's Fire Academy. While some progress has been made for women in the FDNY since the fire department lost a gender discrimination lawsuit back in 1982, there are still fewer than one percent of firefighters for the department who are female. While fire departments in cities such as Seattle, Minneapolis, and Miami have more women, the average for fire departments across the nation is only about five percent female.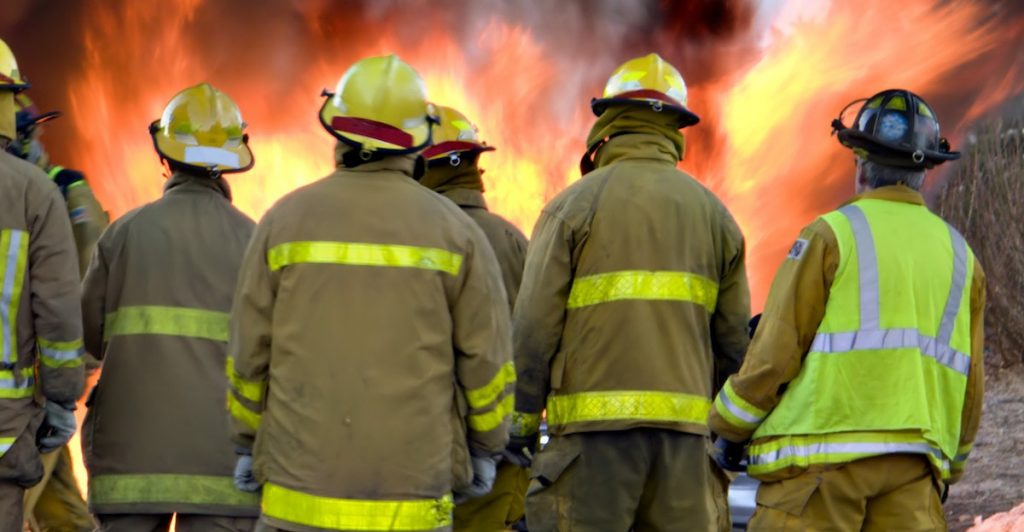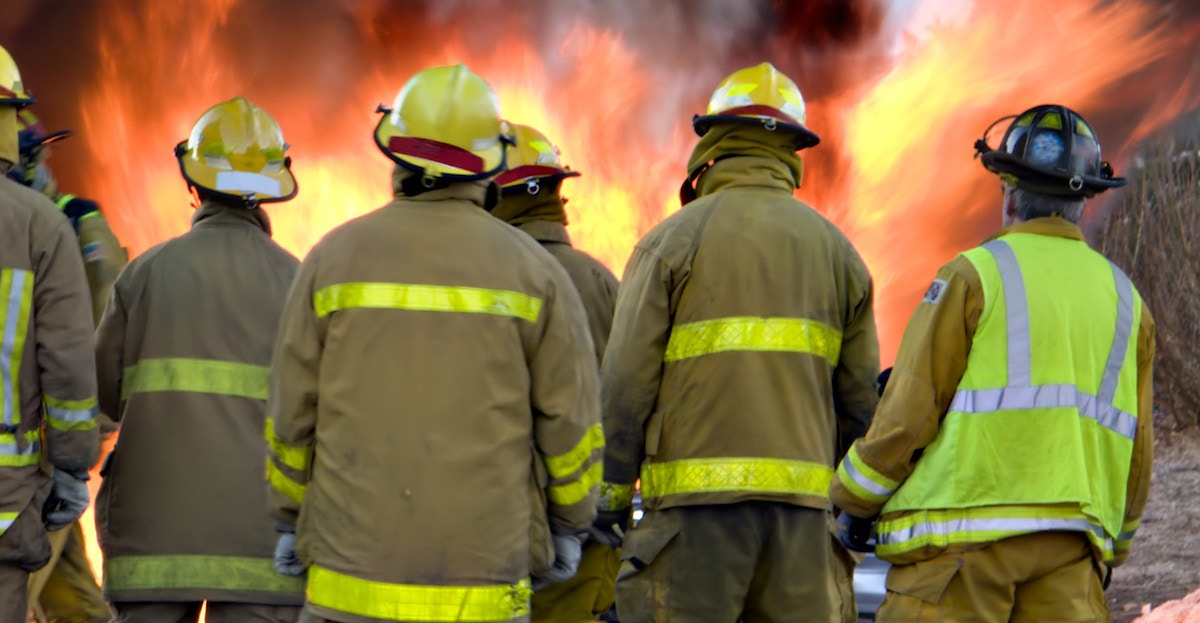 Historically, women have long been successfully putting out fires in this country. Back in 1815, Molly Williams volunteered to serve at the firehouse fo New York City's Oceanus Engine Company No. 11. Williams was a female slave working with a company that was not only all male, but all white as well. Williams was offered a job after she single-handedly handled a call when every man in the company was unable to handle the call because of being infected by the flu.
Another early female firefighter in the US was Emma Vernell. She was 50 years old when she became the first woman to work as a firefighter in the state of New Jersey.
Some people continue to wonder if women are really capable of working as firefighters. One needs only look at statistics to find an answer to this quandary. Consider statistics from the national Candidate Physical Abilities Test that firefighters need to pass. In 2008, 70 percent of all women who took the exam passed. This figure is not significantly far behind the percentage of men who passed the exam. In the same year, 75 percent of men passed. This shows that women are not statistically far behind men in taking the exam and passing or failing is more a matter of individual capabilities than a question of gender.
It's likely that women remain underrepresented in the firefighting profession because of traditionally perceived gender roles. Fire departments all over the country have been found to have testing and qualification procedures that not only discriminate against women, but also against minorities as well. Available equipment is often designed to fit men rather than women. Also, harassment toward women is rampant in some departments.
Nevertheless, women succeed in careers as firefighters. In fact, hundreds of women have attained the rank of captain or lieutenant in their careers as firefighters. In fact, the city of San Francisco fire department was led by a woman, Chief JoAnne Hayes-White, as of 2004.
It's important that people realize that females are perfectly capable of serving as firefighters because, as a female Wisconsin firefighter once remarked, "No one cares if you're a woman when their house is on fire".