Bizarre Starfish Found in Palm Beach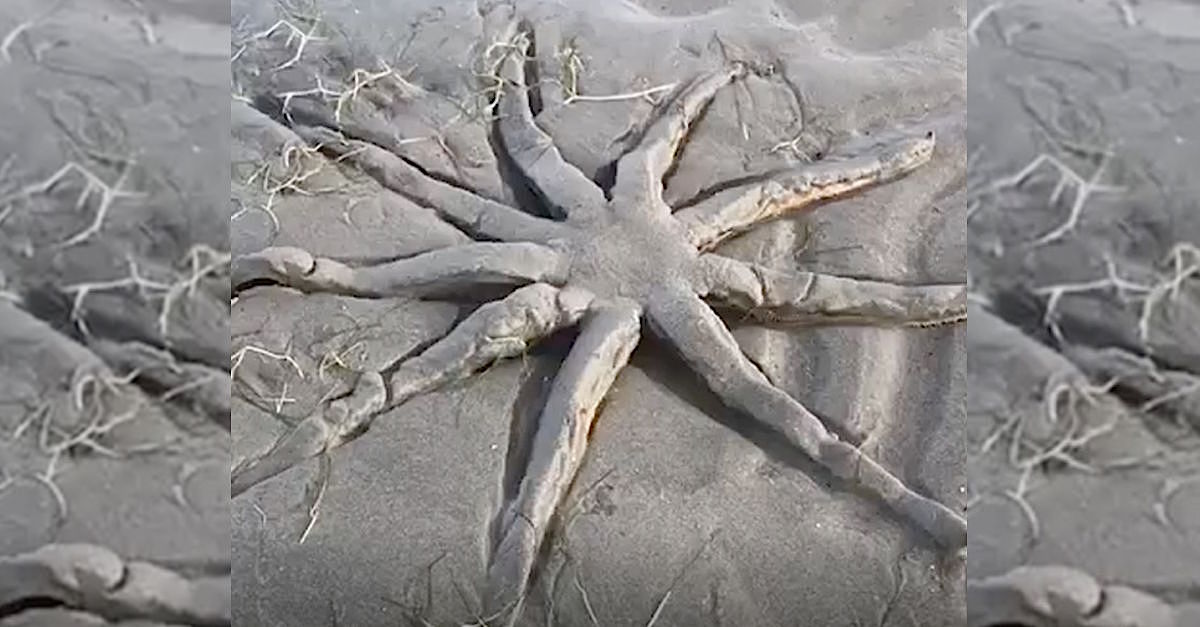 A person visiting Palm Beach, Florida witnessed a huge starfish gliding across the sand after low tide. While dislodging itself out of the sand, the creature slowly crawled across the sand, almost looking like it was floating on the surface. The video's unloader says that he was amazed to watch the bizarre-looking creature embarked on his journey.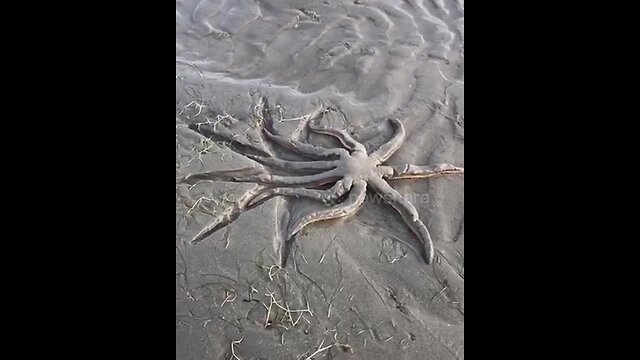 The National Geographic notes that starfish are invertebrate and that they are part of the family that consists of sand dollars and sea urchins. The majority of starfish live in tidal pools and coral reefs.

Most starfish have spiny skin and consist of five arms. However, some species can grow to have as many as 50 arms. The one in the video that is going viral has nine arms. Underneath the arms, you can see small little suckers that are used to allow the animal to slowly creep along the ocean floor — in this case along the sand. On the ends of its arms are eye-spots that are light-sensitive and are used for hunting food. They attack prey by attaching themselves and spreading its stomach out through its mouth, essentially vomiting onto its prey, with enzymes breaking down the prey so that the starfish can digest it. While we usually have a pleasant mental image of a beautiful starfish, what's underneath it is surprisingly terrifying
About The Starfish Species

While it is difficult to determine the type of species in the viral video, it is most likely a Luidia senegalensis. These starfish are known for their unique nine arm formation. Once fully grown, they'll have a diameter of about 16 inches, with some specimen growing even larger. They could be found in depths of up to 130 feet around the coast of Florida.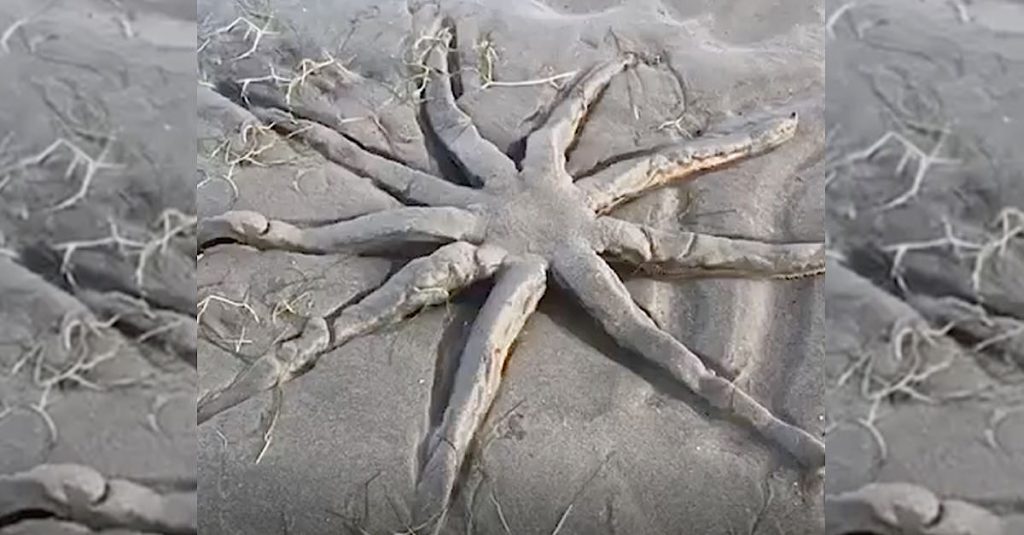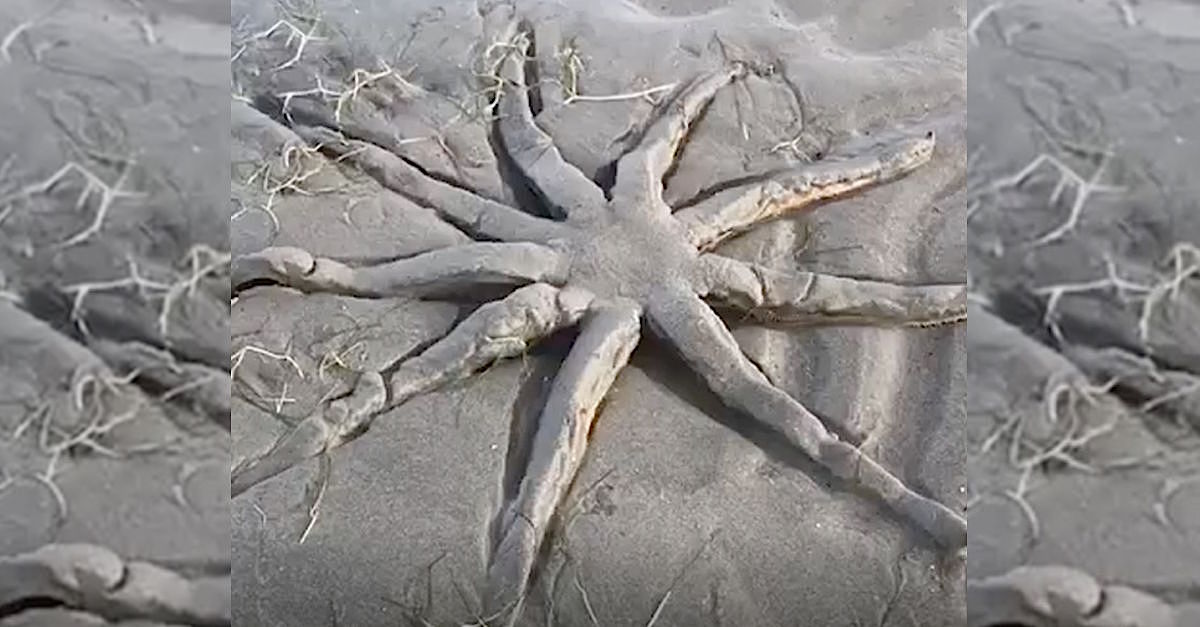 Why Are Starfish Found At The Beach?

Most starfish are found in deep waters or in small pools along the beach called tidal pools. During low tide, the ocean pulls back from the beach, revealing small sea animals.

Sometimes starfish are found in beaches because of age or because they are dying. Thankfully the starfish in the viral video looks very robust and healthy, slowly dislodging itself from the sand and crawling to a safe spot in the water or a nearby tidal pool.
What To Do If You Find A Starfish
Joey did the right thing — he kept his distance, and did not disturb the starfish or its environment. Never harvest live starfish for several reasons — unless you can explicitly identify the starfish, you might be handling one that is venomous to human beings. While starfish do not attack humans, they can intentionally or accidentally inflict painful stings with a release of venom when they are handled.

Unfortunately, there's also the chance of fatally damaging the starfish. Starfish not only sensitive, but they can only breathe while in the water. Some might instantly die when lifted out of the water or touched by a human.


Too Shallow for Swimming With Sharks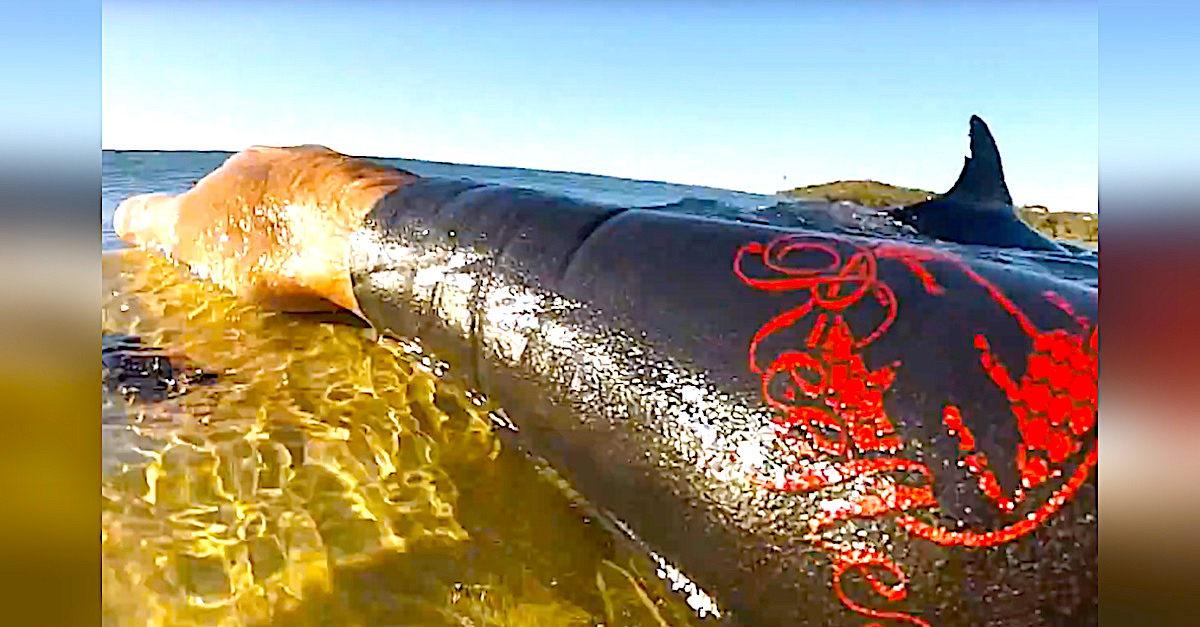 University of Florida student Stefani Luke loved the ocean. She lived to be on the water. She was given a surfboard when she was in high school, but growing up in Ft. Lauderdale didn't offer her much opportunity to ride any exciting waves. Going to college in Gainesville, Florida would provide her with a chance to take weekend trips to the popular beach town, St. Augustine to check out some waves.
One stormy Tuesday, Stefani and some friends heard the news about coastal swells reaching up to five feet. They loaded up their boards and began a caravan. There were 11 kids but only 8 surfboards. She was excited to finally have the chance to use her board on some real waves, but she was also very aware of sharks. She was a biology major, recently working as an intern at the US Fish and Wildlife Service. Most of her work there was done in a lab or in area rivers. The biggest risk at her job had been alligators.
Stefani's love of the ocean and interest in fisheries compelled her to stay abreast of shark activity along the east coast. She knew that in 2019, reports of shark attacks, either provoked or unprovoked, reached nearly 150.
The kids arrived at the beach, ready for some refreshing water and salty air. Today was a day to enjoy a day out of school. They unloaded the boards from their roof racks. Stefani waxed her beloved board alongside her good friends. Since there were more kids there than boards, Stefani offered her board up to a friend to try first. She figured she'd just do a little body surfing to warm up her muscles before fully engaging on her board.
The waves were slightly disappointing. The stories they'd heard about giant waves were exaggerated, topping out at maybe three feet. She swam into the surf and waited. She thought she was a good distance from the surfers with boards. The water was a little colder than expected, and she hadn't brought her wet suit. She swam parallel to the shore for a bit, to warm up. She ended up swimming close to her friend who'd borrowed her board. She waited in the line up, just beyond the breaking point of the waves. She was ready to body surf and catch some waves.
The waves were coming in sets of four. She took the first in a set. It picked her up and she swam with it. As she glided in toward the shore she saw the dark shadow of what she knew was a shark. Everyone knows that you don't panic when you see a shark. You don't thrash around in the water. You don't show signs of distress that signal to a shark that you're easy prey. She forgot all that. All Stefani could think was "I don't want to get eaten by a shark today!" She swam for her life. She swam fast, and probably a little crazy.
The realization of her frenzy made her calm down slightly. She dropped the panicky swimming. She stopped swimming to realize that she was only in about a foot of water! She felt very silly, probably looking like a fool to anyone who might've seen this spectacle.
She stood in the water to see her friend that had borrowed her board. Her friend asked with excitement, "Did you see that shark?!" Stefani acknowledged that she had in fact seen it. Her friend offered her the board back. Stefani declined, "No thanks. I like my legs. I like walking". It was at that moment that Stefani gave her board away. She was done surfing and never tried it again.