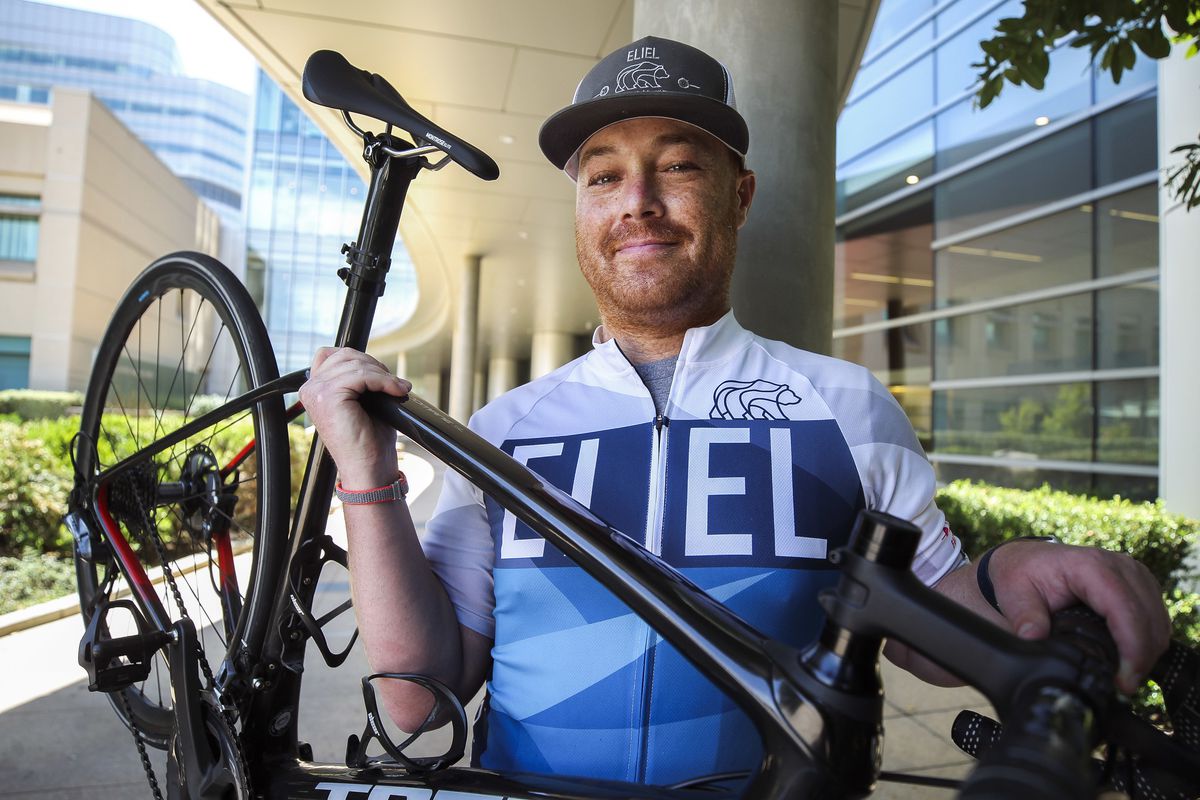 Bicycle Enthusiast Rides Across County to Thank an Organ Donor Family
In one phone call Christine Cheers' world was flipped upside down. She had picked up the phone and was told there had been an accident at her son's military base, Camp Pendleton, and that he had been seriously injured. James Mazzuchelli, 32, had been badly hurt in an aviation accident with a helicopter. By the time Christine and her partner, David Cheers, arrived at the hospital, it was made clear James was being artificially kept alive by life-sustaining machines. His body had already given up its will to survive. The doctors confirmed he was effectively gone and was never going to come back. Christine had to make the hardest choice of her life being next of kin, she had to decide to turn off the machines and allow him to be an organ donor.
After Christine gave the approval, her world collapsed with the loss of her son, but the story wasn't over. James' organs were going to go on and change other people's lives. Mike Cohen was one character in particular. His life had already been a challenge, facing off with leukemia at 18, and going through the horrible grind of chemo and the waiting period to make sure the cancer didn't relapse.
However, six years later, Cohen was going to have to deal with another challenge. His heart started to go out. He was exhausted and tired, even when he didn't ride. Then the chest pains started. Things were getting bad. Cohen had barely survived. A blood clot the size of a golf ball was stuck inside one of his ventricles, and within the evening he was hooked up to a pumping machine via surgery. Cohen had gone from an avid biker to practically being an invalid stuck next to an electric plug to keep his heart pumping. A wire cord literally ran from out of his gut to the power source. It was only a temporary reprieve, however. Within six months another blood clot was forming in Cohen's heart.
By a miracle, Cohen ended up being picked on a priority list for heart transplant. In one day, Cohen went from being stuck to a chair or bed dependent on his pumping machine to a man literally with a new heart recovering in post-surgery the next day. Within two weeks, Cohen was sent home and began his rehabilitation. And in that phase he found an exercise bike at the rehab center and got back on his pedals again.
For Christine, the last she saw after her son was disconnected was his organs heading off to San Diego, the California Bay Area, and other critical donations to organ banks. The heart was the last to go but it was going to save someone, that much Christine and David learned as it was carried in a cooler out the hospital door. In remembrance and to connect somehow with the recipients, Christine sent letters through the hospital to the recipients telling them about her son, their donor. When Cohen finally read his letter, it moved him.
Cohen decided he was going to do something special when he was well enough. He was going ride cross-county to Christine to say thank you. It took a few years and some coordination, but Cohen connected with Christine and agreed after a 2,300 mile ride he would meet them at James' gravesite. From California to Arizona to Texas and forward Cohen rode, heading to Florida. On November 20, 2019, Cohen made the last leg, and reached the cemetery. When Cohen arrived, he walked up to Christine and simply said, "Hi." They hugged, and Christine felt a bit close to her son again. She even got to listen to Cohen's heart with a stethoscope, hearing again her son's spirit alive and well.

Re-purposing Old Wind Turbine Blades With Smart Ideas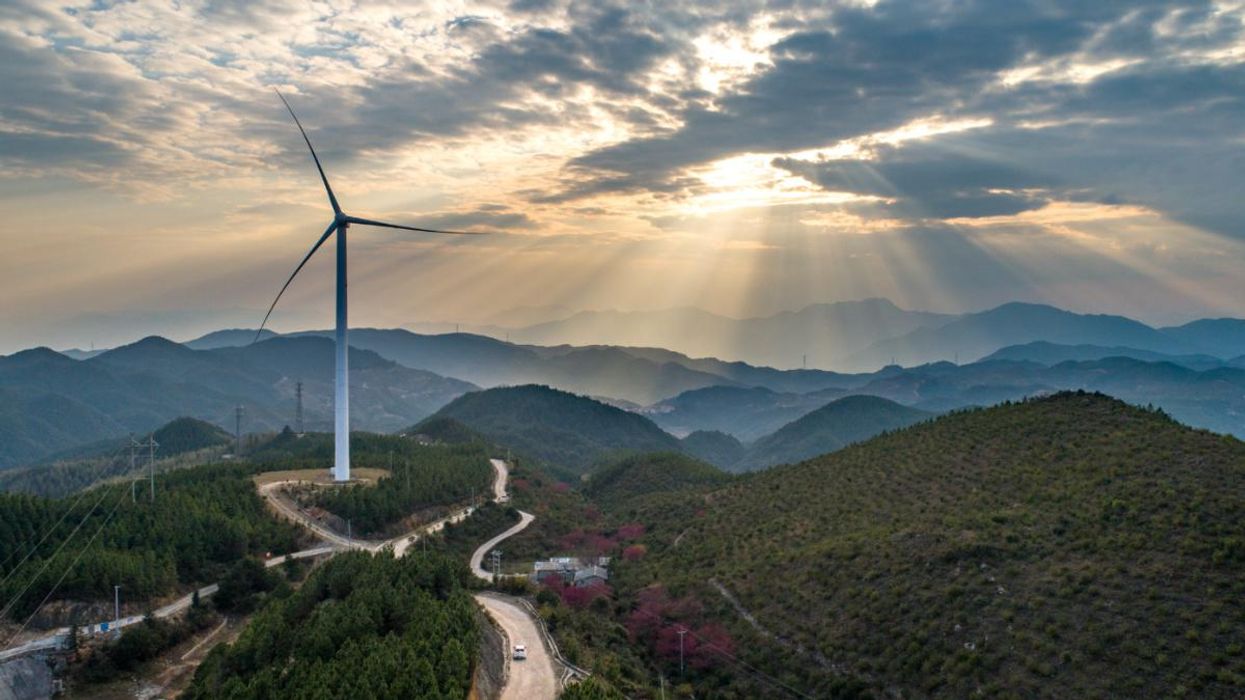 People have probably seen them in the distance next to highways or out in the country, wind farms generating energy for local and regional communities with a free resource in the local wind patterns shaped by geological forms in the area.
However, like anything mechanical, eventually even giant wind turbines start to breakdown and need replacement. And that creates a new issue about what to do with old turbine blades. Interestingly, there is no shortage of solutions for this challenge.
Industrial rafters in Ireland have found the old turbine blades ideal for being repurposed into recycled base material. The output has been turned into reinforcement for bridges, concrete forms, wake walls along the coastlines and noise barriers. Not only are the turbine blades large in size, producing a great amount of workable material for crafters, they are made of fiberglass, which is an extremely flexible and strong material. Traditionally, fiberglass is not recyclable. However, that fiberglass can become raw material for repurposed fiberglass in other structures. It finds a use for what otherwise would end up in the landfill and the same channel helps reduce the need to create more fiberglass as well.
Given the first generation of blades had some challenges with being reused until folks got creative with the fiberglass source, the subsequent generations of turbine blades are now being made from carbon fiber instead. Carbon fiber has a very high re-use factor, and that's a good thing for Ireland, which is already dealing with what do about 11,000 tons of old blades coming into waste management within the next four or five years.
A typical junked blade runs a length of 14 meters, more than long enough for small bridges that may only be 5 to 10 meters long. The blade becomes the core for a new bridge, and the outer material is wrapped around it for both protection and aesthetics. The result is a walking bridge that has an ideal gentle curve for walking and an integrity that can easily handle pathway weight on it without problems.
On the coast, wake barriers provide a needed protection to help stop erosion and keep soil on land versus being washed into the ocean. The old blades provide a durable and element-resistant material that can last for years as a barrier, stopping erosion and re-using material otherwise destined for landfill space. Alternatively, other jurisdictions are thinking about using the blades for transmission towers and electrical elevated junction points for power grids.
The creativity that is being shown with how to re-use old turbine blades has been an amazing development, and it's a good sign that the first generation of blades is not going to be yet another mistake created by good intentions but ending up polluting the environment in a different way. Not to mention, the re-utilization of the blade material has produced various other building material savings as well, producing downstream positive effects and less consumption overall as a result.