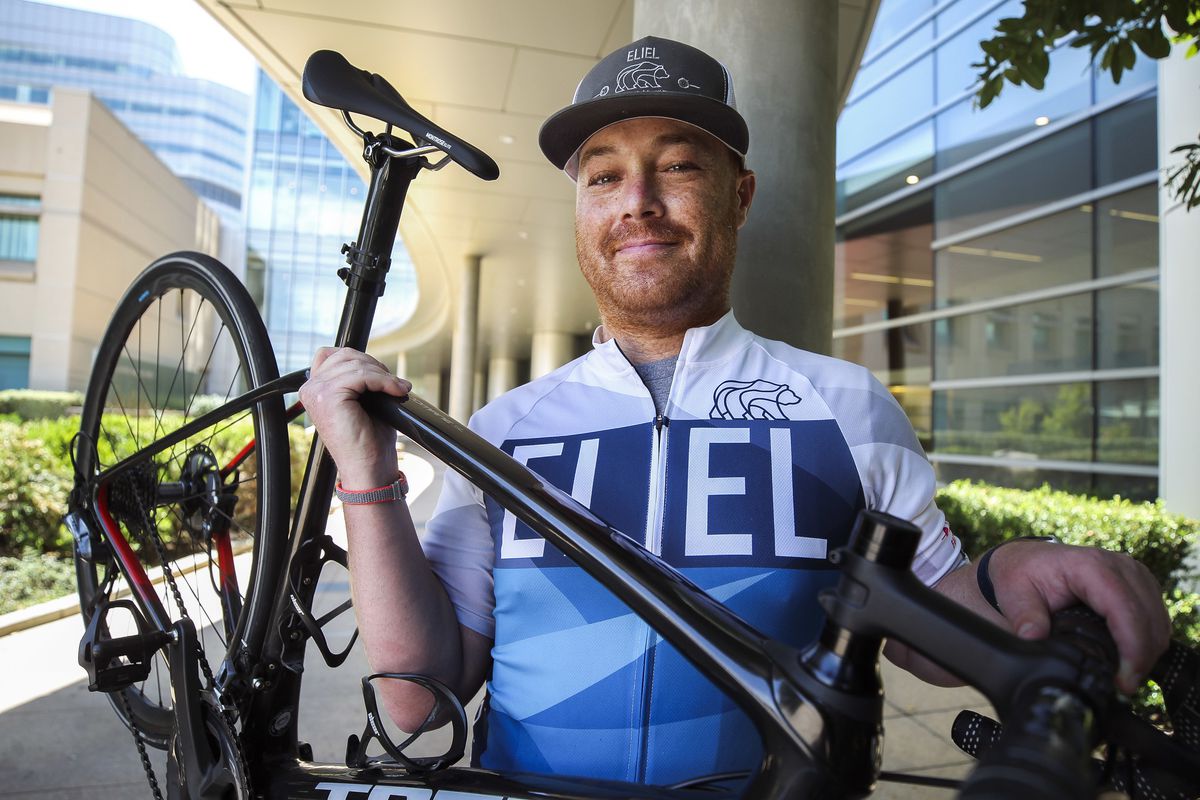 Bicycle Enthusiast Rides Across County to Thank an Organ Donor Family
In one phone call Christine Cheers' world was flipped upside down. She had picked up the phone and was told there had been an accident at her son's military base, Camp Pendleton, and that he had been seriously injured. James Mazzuchelli, 32, had been badly hurt in an aviation accident with a helicopter. By the time Christine and her partner, David Cheers, arrived at the hospital, it was made clear James was being artificially kept alive by life-sustaining machines. His body had already given up its will to survive. The doctors confirmed he was effectively gone and was never going to come back. Christine had to make the hardest choice of her life being next of kin, she had to decide to turn off the machines and allow him to be an organ donor.
After Christine gave the approval, her world collapsed with the loss of her son, but the story wasn't over. James' organs were going to go on and change other people's lives. Mike Cohen was one character in particular. His life had already been a challenge, facing off with leukemia at 18, and going through the horrible grind of chemo and the waiting period to make sure the cancer didn't relapse.
However, six years later, Cohen was going to have to deal with another challenge. His heart started to go out. He was exhausted and tired, even when he didn't ride. Then the chest pains started. Things were getting bad. Cohen had barely survived. A blood clot the size of a golf ball was stuck inside one of his ventricles, and within the evening he was hooked up to a pumping machine via surgery. Cohen had gone from an avid biker to practically being an invalid stuck next to an electric plug to keep his heart pumping. A wire cord literally ran from out of his gut to the power source. It was only a temporary reprieve, however. Within six months another blood clot was forming in Cohen's heart.
By a miracle, Cohen ended up being picked on a priority list for heart transplant. In one day, Cohen went from being stuck to a chair or bed dependent on his pumping machine to a man literally with a new heart recovering in post-surgery the next day. Within two weeks, Cohen was sent home and began his rehabilitation. And in that phase he found an exercise bike at the rehab center and got back on his pedals again.
For Christine, the last she saw after her son was disconnected was his organs heading off to San Diego, the California Bay Area, and other critical donations to organ banks. The heart was the last to go but it was going to save someone, that much Christine and David learned as it was carried in a cooler out the hospital door. In remembrance and to connect somehow with the recipients, Christine sent letters through the hospital to the recipients telling them about her son, their donor. When Cohen finally read his letter, it moved him.
Cohen decided he was going to do something special when he was well enough. He was going ride cross-county to Christine to say thank you. It took a few years and some coordination, but Cohen connected with Christine and agreed after a 2,300 mile ride he would meet them at James' gravesite. From California to Arizona to Texas and forward Cohen rode, heading to Florida. On November 20, 2019, Cohen made the last leg, and reached the cemetery. When Cohen arrived, he walked up to Christine and simply said, "Hi." They hugged, and Christine felt a bit close to her son again. She even got to listen to Cohen's heart with a stethoscope, hearing again her son's spirit alive and well.

Red Wolves See Population Boost as 8 Animals Are Released Into the Wild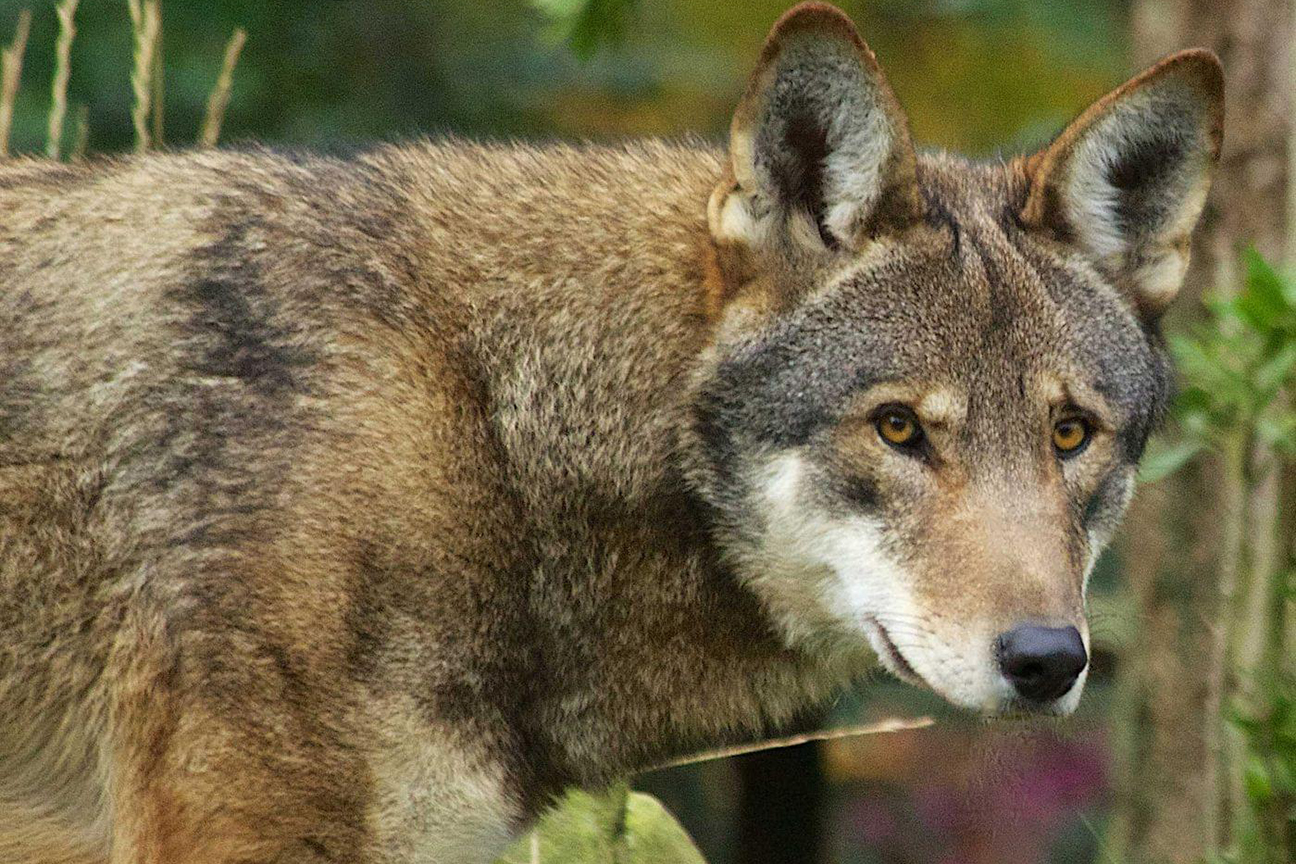 The red wolf is a striking canine endemic to the southeastern edge of the United States. As an intermediary between the common coyote and the gray wolf, the red wolf is known for its distinct size and color patterns. A contentious member of the canine debate, the red wolf is considered critically endangered as recognized by the Endangered Species Act of 1973.
While population numbers have been dwindling since the act was proclaimed, there has been some positivity to embrace in recent years. A recent court order mandated the release of eight red wolves into nature, a decision put in place by the Southern Environmental Law Center as it worked with conservation groups throughout the nation.
Urging Positive Momentum in Conservation Circles
Critically endangered since 1973, the red wolf, unfortunately, falls to the back of the pack when it comes time to have a national conversation about conservation. According to Ron Sutherland, a member of the Wildlands Network environmental group, this recent proclamation by the court to release the eight wolves was a massive step in the right direction. Sutherland said that he hopes for the Fish and Wildlife Service to start working again with the people of North Carolina to resuscitate the red wolf population.
John Tirpak is a mother prominent voice in the conservation movement geared toward supporting the red wolf population. Tirpak works as the Associate Regional Director of Ecological Services at the Fish and Wildlife Service. Through his efforts, Tirpak hopes to help craft an 'implementation plan' based upon established recovery goals to help bring the red wolf back from the brink.
Releasing Red Wolves to Nature
Our latest story of conservation in North Carolina is centered on four red wolf pups that were born at the Akron Zoo. These wolves were then placed within a den at the Pocosin Lakes Wildlife Refuge on the eastern edge of North Carolina. This was done as a proponent of pup fostering, a successful method that helps to prime young pups for re-integration in nature. With a success rate hovering near 100%, pup fostering is one of the primary conservation measures put in place to help bring red wolves back.
Unfortunately, pup fostering can be difficult work. The puppies have to be relocated before they reach two weeks old because their eyes are still closed. With closed eyes, a quick move allows wolves to acclimate with their new litter-mates as they resemble the smell at that age. To properly tackle this process, zookeepers, biologists, and volunteers must work as one across the nation.
Joe Madison serves as the Director at the Red Wolf Program in North Carolina. As the leader of the project, Madison got to watch as the wolf mother moved its foster pups to a new location with the rest of its litter. From then on, scientists have been tracking and monitoring all of their movements near the den.
Tragically, red wolves would be labeled as officially extinct in the 80s. From that point forward, people like Madison and Tirpak were vital in bringing breeding pairs back to the country. In 1987, four breeding pairs were bred from the original 14 animals held at the Alligator River Wildlife Refuge. This would lead to the 'rewilding' efforts that we see today.
Right now, Joe Madison is focused on his Prey for the Pack initiative to support landowners in improving their property. In exchange, these same landowners will allow red wolves onto their land to live in peace and quiet while the fostering and rehabilitation process continues unhindered.