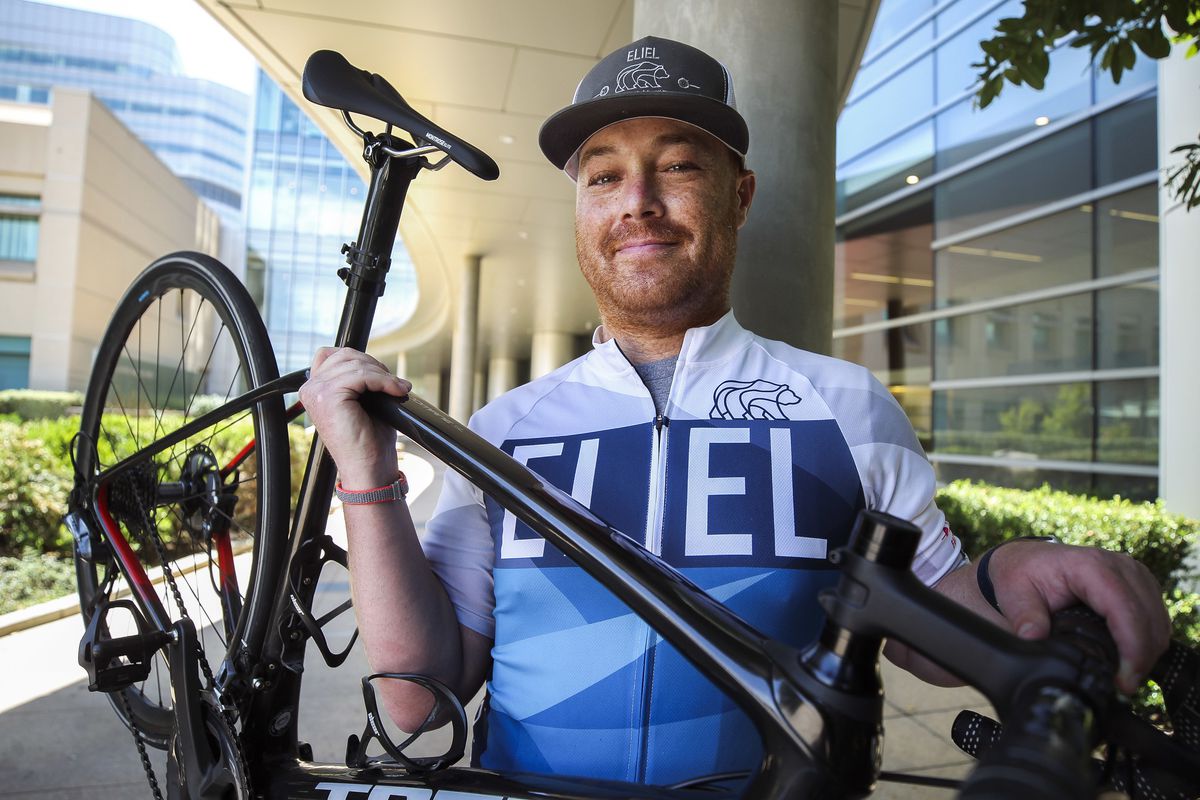 Bicycle Enthusiast Rides Across County to Thank an Organ Donor Family
In one phone call Christine Cheers' world was flipped upside down. She had picked up the phone and was told there had been an accident at her son's military base, Camp Pendleton, and that he had been seriously injured. James Mazzuchelli, 32, had been badly hurt in an aviation accident with a helicopter. By the time Christine and her partner, David Cheers, arrived at the hospital, it was made clear James was being artificially kept alive by life-sustaining machines. His body had already given up its will to survive. The doctors confirmed he was effectively gone and was never going to come back. Christine had to make the hardest choice of her life being next of kin, she had to decide to turn off the machines and allow him to be an organ donor.
After Christine gave the approval, her world collapsed with the loss of her son, but the story wasn't over. James' organs were going to go on and change other people's lives. Mike Cohen was one character in particular. His life had already been a challenge, facing off with leukemia at 18, and going through the horrible grind of chemo and the waiting period to make sure the cancer didn't relapse.
However, six years later, Cohen was going to have to deal with another challenge. His heart started to go out. He was exhausted and tired, even when he didn't ride. Then the chest pains started. Things were getting bad. Cohen had barely survived. A blood clot the size of a golf ball was stuck inside one of his ventricles, and within the evening he was hooked up to a pumping machine via surgery. Cohen had gone from an avid biker to practically being an invalid stuck next to an electric plug to keep his heart pumping. A wire cord literally ran from out of his gut to the power source. It was only a temporary reprieve, however. Within six months another blood clot was forming in Cohen's heart.
By a miracle, Cohen ended up being picked on a priority list for heart transplant. In one day, Cohen went from being stuck to a chair or bed dependent on his pumping machine to a man literally with a new heart recovering in post-surgery the next day. Within two weeks, Cohen was sent home and began his rehabilitation. And in that phase he found an exercise bike at the rehab center and got back on his pedals again.
For Christine, the last she saw after her son was disconnected was his organs heading off to San Diego, the California Bay Area, and other critical donations to organ banks. The heart was the last to go but it was going to save someone, that much Christine and David learned as it was carried in a cooler out the hospital door. In remembrance and to connect somehow with the recipients, Christine sent letters through the hospital to the recipients telling them about her son, their donor. When Cohen finally read his letter, it moved him.
Cohen decided he was going to do something special when he was well enough. He was going ride cross-county to Christine to say thank you. It took a few years and some coordination, but Cohen connected with Christine and agreed after a 2,300 mile ride he would meet them at James' gravesite. From California to Arizona to Texas and forward Cohen rode, heading to Florida. On November 20, 2019, Cohen made the last leg, and reached the cemetery. When Cohen arrived, he walked up to Christine and simply said, "Hi." They hugged, and Christine felt a bit close to her son again. She even got to listen to Cohen's heart with a stethoscope, hearing again her son's spirit alive and well.

Young Teen Uses Make-a-Wish to Help Feed Homeless For a Year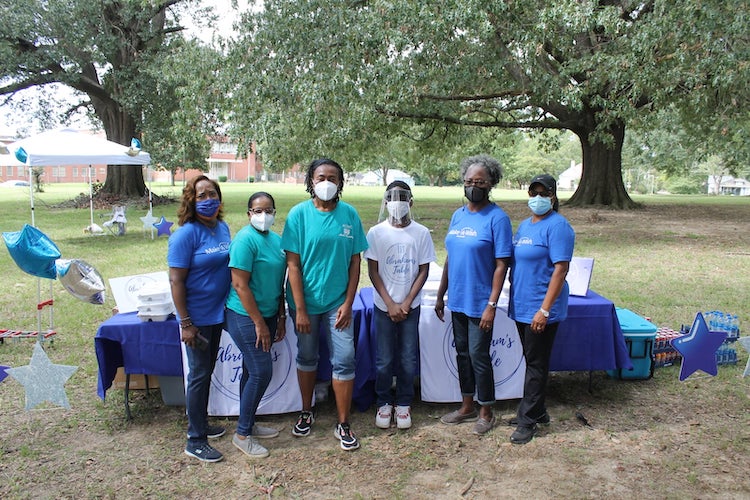 Talk about the latest gaming consoles or smartphones, and teenagers will go over the moon. You'd be surprised to know that there are a few exceptions, or at least one. Just recently, an ailing young boy had the opportunity to choose something exceptional.
What did he choose? He chose to ensure that, at least for the next year, as many street people as possible could have a nice, tasty, and healthy hot meal. Here's the story of a 13-year-old Mississippi boy named Abraham Olafbegi, with a big heart.
A bone marrow transplant was necessary for Abraham last year after he learned he had a rare blood disorder that required it. His transplant had been successful, and he was eligible for Make-A-Wish, an institution that gifts wishes to kids with chronic conditions, within a year of the transplant.
A lengthy wish was what Abraham desired, and he came up with a plan that he discussed with his mother. On the way home from a medical checkup, Abraham told his mother, Miriam Olagbegi, "Mother, I considered it deeply, and I'd like to help the starving," Olagbegi said. "Are you sure, Abraham?' His mom asked him. "There's a great deal you can accomplish; are you sure the PlayStation isn't an option for you?"
Abraham, unlike most teenagers, was not enthralled by the PlayStation. He was sure that he wanted to help homeless people.
Miriam said that Abraham's father agreed that it was a great idea. That's why we couldn't pass up the opportunity to teach our children the virtue of generosity.
During September, Make-A-Wish worked with Abraham to plan a free food distribution day in Jackson, Mississippi, using donated necessities. Abraham estimated that they fed approximately 80 people that first day.
"A few of the homeless people had returned to the area to spread joy by singing to Abraham and his family and thanking everyone after receiving a meal," he said. "The experience warms our hearts. Our parents taught us it is a blessing to serve others."
Still, Abraham's desire remains unfulfilled. Each month for one year, Make-A-Wish will grant Abraham's request to feed the homeless.
To feed up to 80 needy people on the 3rd Saturday of every month, the Mississippi chapter of the charitable organization is partnering with Abraham to identify local sponsors who can keep supplying the food they require. Two portions have already been provided by a local church and business, according to the narrator.
Abraham intends to continue feeding the homeless after his August 2022 has reached fruition. As he sees it, this effort could become a 501(c)(3) non-profit called "Abraham's Table."
The fact that we can carry on with this project excites us greatly. Because it's just so gratifying," Abraham's mother stated. "If I were living on the streets, I would hope that someone would remember me and then do something exceptional for me at some moment in time. My goal is to ingrain in my children a sense of gratitude for what they've received, and we do our best to do the same," she added.