Bettors Put Money on Royal Baby's New Name!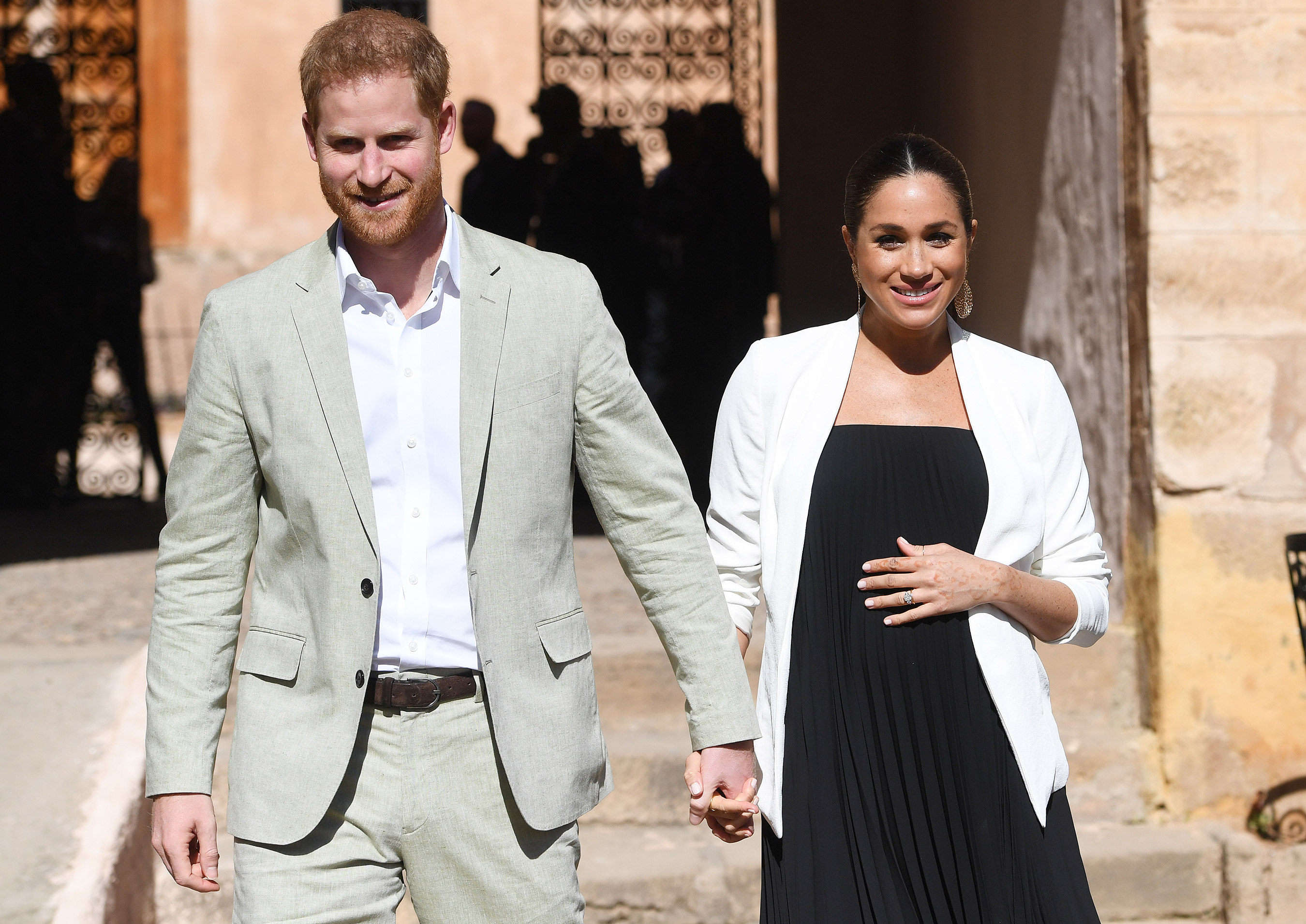 To say that the Royal Family is a hot topic would be to put the concept to shame. The Duke and Duchess of Sussex are perpetually in the news, for reasons both good and bad. However, you won't believe why Prince Harry and Meghan managed to rack up headlines this time! In fact, the story has more to do with how we are fascinated by the Royal Family to an almost hilarious degree.
When it was revealed that Prince Harry and Meghan were expecting another addition to their family, the internet took the concept and ran. Any time a royal baby is born, the world seems to stand still — both here and across the pond. Beyond wishing for good health, the public has taken a fascinating interest in the name that the royal couple will choose for their child. In fact, people are starting to put SERIOUS money on the discussion.
While it has not been revealed whether the royal couple is expecting a boy or girl, betting websites are making sure to cover both sides of the coin. If you are willing to put some solid money down, you might just make a killing — depending on how creative Harry and Meghan choose to be when naming their child. According to the betting website Ladbrokes, Allegra is currently the sixth most likely girl name. We have no idea how they came upon that idea, but the odds are sitting at 12/1 after a furious round of bets flooded into the website.
According to researchers of the Royal Family, Allegra had been a favored name by the late Princess Diana. According to further research, Princess Diana had wanted to have her own baby girl named Allegra. Still, betting odds are currently rallying around the name Diana, and we don't blame them. Diana and Grace are the two most popular name choices with betting odds at 6/1. Right behind Diana and Grace are the names Arthur and Elizabeth, sitting at 8/1. If you want to get away from the rest of the pack in order to put down some long-shot bets on the new royal baby, you might want to dig a little deeper into the treasure trove of options. Right now Albert and Victoria are in the hunt at 16/1.
Alex Apati is a leader at Ladbrokes, and he has been vocal regarding how to figure out where betting interest is coming from. Apati admits that the company is a little baffled by the interest in Allegra. With that being said, Apati can't deny how fast the bets are coming in for the name. Allegra has rapidly become one of the most popular choices with punters over the past month or so. Perhaps all of this betting enthusiasm dates back to a single report in 2004 revolving around Princess Diana and her keen interest in having a child named Allegra. If that is all that there is to it, color us surprised.
Princess Diana had been desperately in love with her boyfriend, Hasnat Khan. The two had talked extensively about having a child and their dream was to get married and make a go of it. Allegra was Diana's favorite name and it was purportedly chosen by her friend, Lady Annabel Goldsmith. For his part, Prince Harry has gone on record as hoping that their child will be a girl. Though, we suppose, the royal couple will be happy with whatever royal baby they end up having. The question is this, are you ready to put your money on the line betting on the name that they choose?
Man's Best Friend, Except When It's Time for the Weather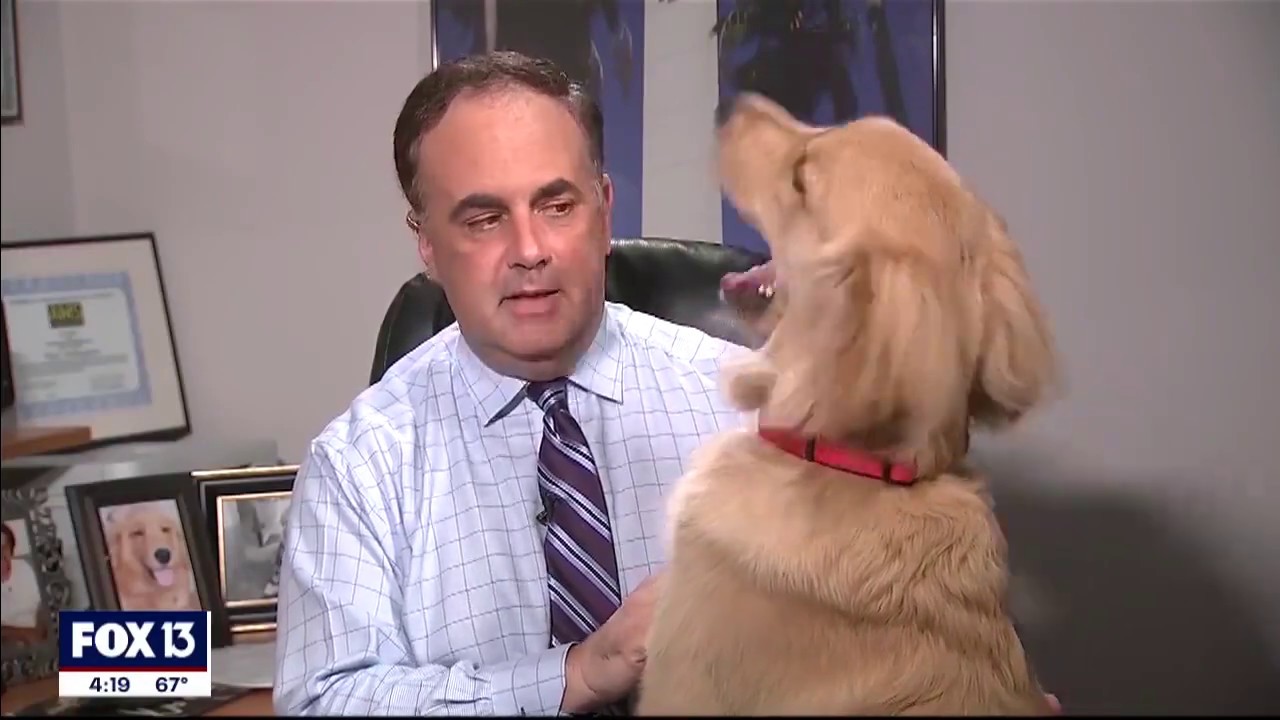 Working from home these days comes with a number of new challenges and risks that most never expected to deal with in their careers. But when the computer camera or conference video is placed in one's private accommodations, all sorts of issues can pop up that folks normally don't deal with in the office setting. Everything from what kind of photos, art or prints one has in the background to their furniture in a personal room to everything else the home is shared with becomes potentially exposed. And in the case of a particular weatherman trying to provide his meteorologist work online, man's best friend can be a notable interruption.
Paul Dellegato regularly works as meteorologist for Fox 13 based in Florida. However, like many others, Paul had to figure out in short notice how to relocate his work and his broadcast to his home to maintain social distance and health safety. While the access to his work networks and computer setups wasn't too hard, the readjustment to a home office and presentation place for his work took a bit of additional thinking. He had to pick a place in the house that would be free of distractions, walk-in surprises, problematic backgrounds, and not be invasive to his own home as well. What Paul didn't count on was that his own extended family might end up being the real disruption to Paul's broadcast.
In the clip provided, Paul is working as usual on his life TV broadcast and covering the weather for the day and the next few days' expectation. As he's going through the details and the changes in high and low pressures as well as the temperature predictions, someone doesn't want to let the weatherman continue. Paul's golden retriever, Brody, has decided to be a gate crasher and literally jump up in Paul's face and personal space. No matter how much Paul tries, his dog just keeps being persistent for his master's attention. Chances are the dog is probably hungry for dinner and is making a point about it. Doing so, however, Paul's dog is not only making a presence on the screen, the canine is goofing up the weather graphics on the nearby computer, making a ton of noise, and showing how useless it is for Paul to try to and stop the chaos. The audience loves it and Brody, and Paul's dog became the new digital mascot for Fox 13.
The weatherman's crisis resonates with all of us. We're all going through a big disruption, trying to reconstruct our professional work lives from home all over the country. So, to find a bit of humor in Paul's online dilemma with Brody provides a cathartic effect, helping us all find some humor and a bit of lightness in watching. Once you watch the show clip, you'll understand why Paul's situation went viral so fast.
Things didn't turn out bad for Paul. He earned big commendations for how patient he was able to stay under duress from Brody and the dog's insistent interruptions of his weather show. And it was clear Paul loves his furry buddy. So, the feeling now is the heck with the weather maps. How Brody behaves on camera will indicate if tomorrow will be a good weather day or otherwise.