Bettors Put Money on Royal Baby's New Name!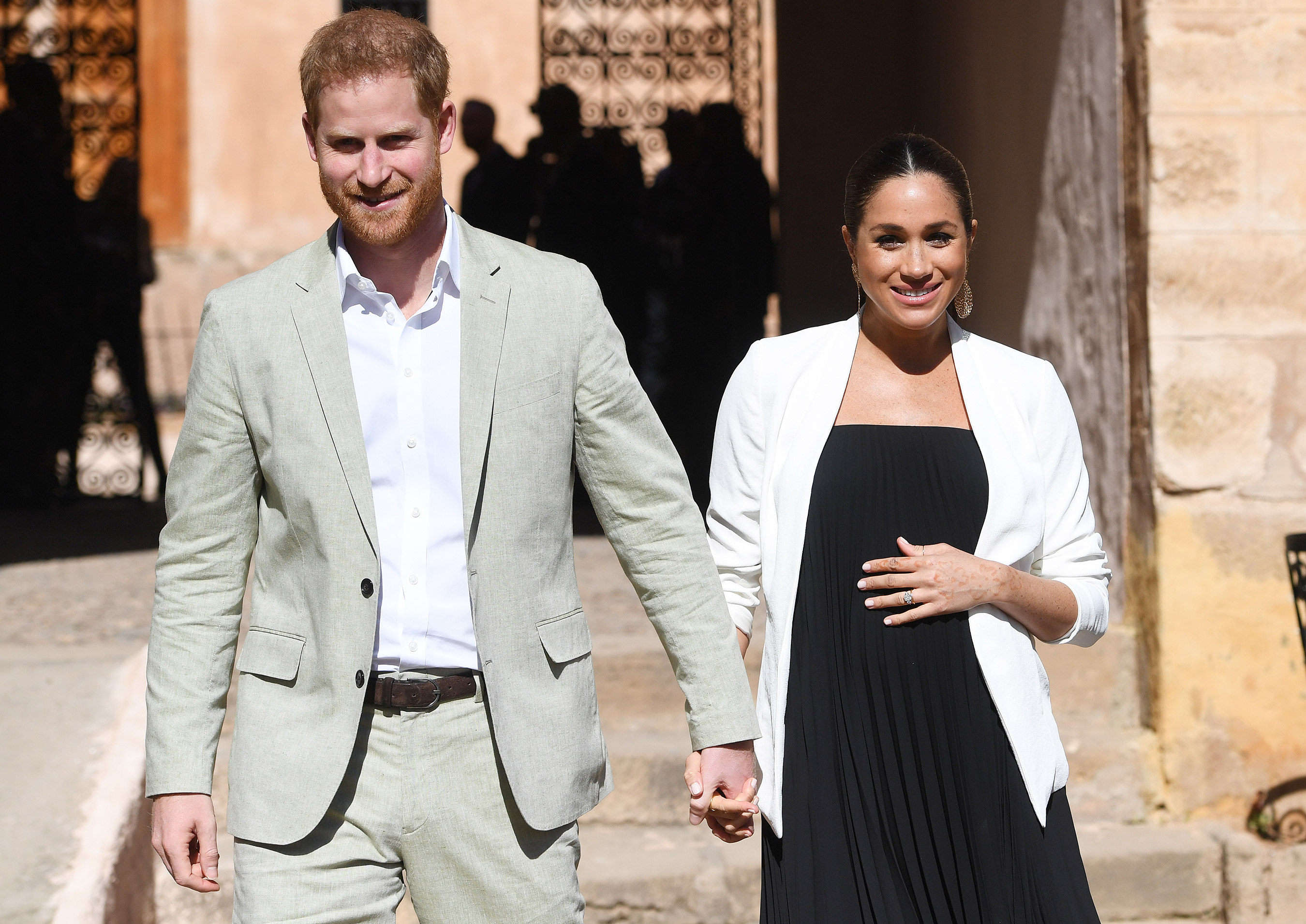 To say that the Royal Family is a hot topic would be to put the concept to shame. The Duke and Duchess of Sussex are perpetually in the news, for reasons both good and bad. However, you won't believe why Prince Harry and Meghan managed to rack up headlines this time! In fact, the story has more to do with how we are fascinated by the Royal Family to an almost hilarious degree.
When it was revealed that Prince Harry and Meghan were expecting another addition to their family, the internet took the concept and ran. Any time a royal baby is born, the world seems to stand still — both here and across the pond. Beyond wishing for good health, the public has taken a fascinating interest in the name that the royal couple will choose for their child. In fact, people are starting to put SERIOUS money on the discussion.
While it has not been revealed whether the royal couple is expecting a boy or girl, betting websites are making sure to cover both sides of the coin. If you are willing to put some solid money down, you might just make a killing — depending on how creative Harry and Meghan choose to be when naming their child. According to the betting website Ladbrokes, Allegra is currently the sixth most likely girl name. We have no idea how they came upon that idea, but the odds are sitting at 12/1 after a furious round of bets flooded into the website.
According to researchers of the Royal Family, Allegra had been a favored name by the late Princess Diana. According to further research, Princess Diana had wanted to have her own baby girl named Allegra. Still, betting odds are currently rallying around the name Diana, and we don't blame them. Diana and Grace are the two most popular name choices with betting odds at 6/1. Right behind Diana and Grace are the names Arthur and Elizabeth, sitting at 8/1. If you want to get away from the rest of the pack in order to put down some long-shot bets on the new royal baby, you might want to dig a little deeper into the treasure trove of options. Right now Albert and Victoria are in the hunt at 16/1.
Alex Apati is a leader at Ladbrokes, and he has been vocal regarding how to figure out where betting interest is coming from. Apati admits that the company is a little baffled by the interest in Allegra. With that being said, Apati can't deny how fast the bets are coming in for the name. Allegra has rapidly become one of the most popular choices with punters over the past month or so. Perhaps all of this betting enthusiasm dates back to a single report in 2004 revolving around Princess Diana and her keen interest in having a child named Allegra. If that is all that there is to it, color us surprised.
Princess Diana had been desperately in love with her boyfriend, Hasnat Khan. The two had talked extensively about having a child and their dream was to get married and make a go of it. Allegra was Diana's favorite name and it was purportedly chosen by her friend, Lady Annabel Goldsmith. For his part, Prince Harry has gone on record as hoping that their child will be a girl. Though, we suppose, the royal couple will be happy with whatever royal baby they end up having. The question is this, are you ready to put your money on the line betting on the name that they choose?
Your Older Brother Meets You Everday After School …In a Different Costume.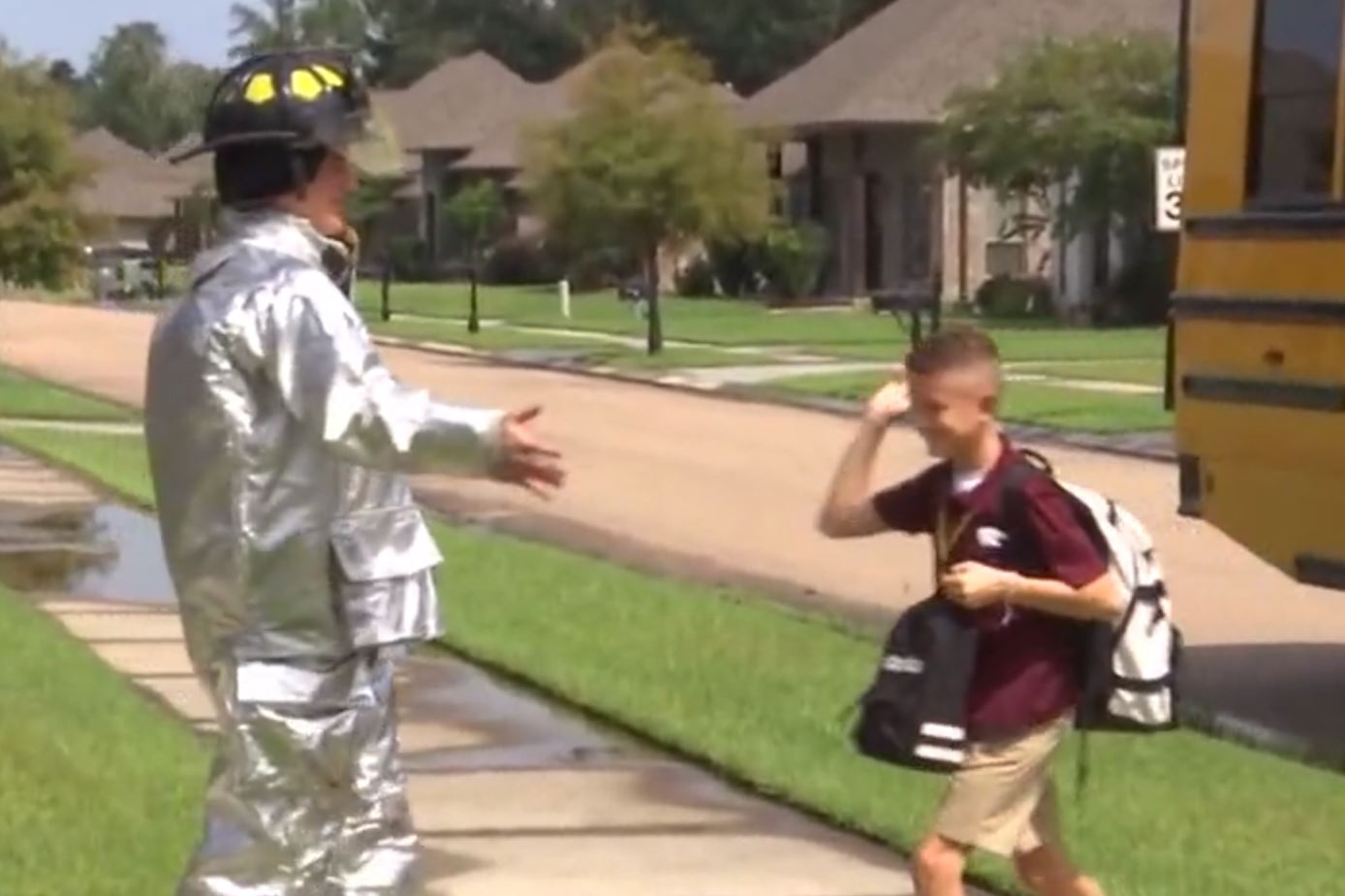 Siblings have been well known for doing weird things to each other. It's the kind of experience that can shape memories and their opinions of each other for a lifetime and be brought up well into their senior years with either laughter, anger or both. So, it's no surprise that Noah Tingle, as an older brother, would likely leave an impression on his younger sibling. However, it's the way that Noah went about this time-honored behavior between brothers that stands out as so different.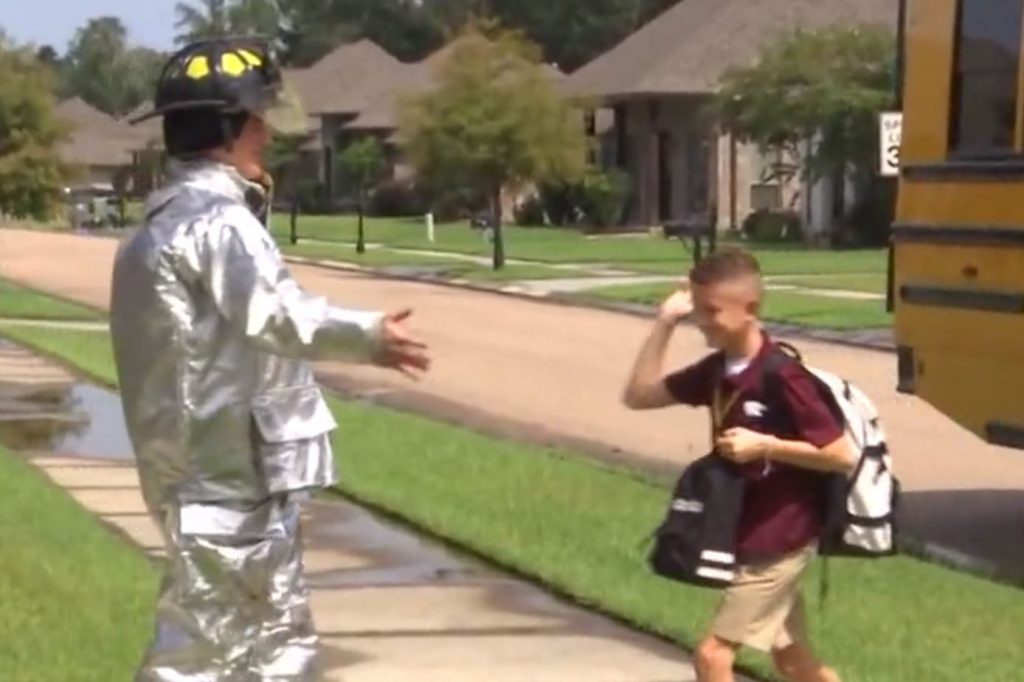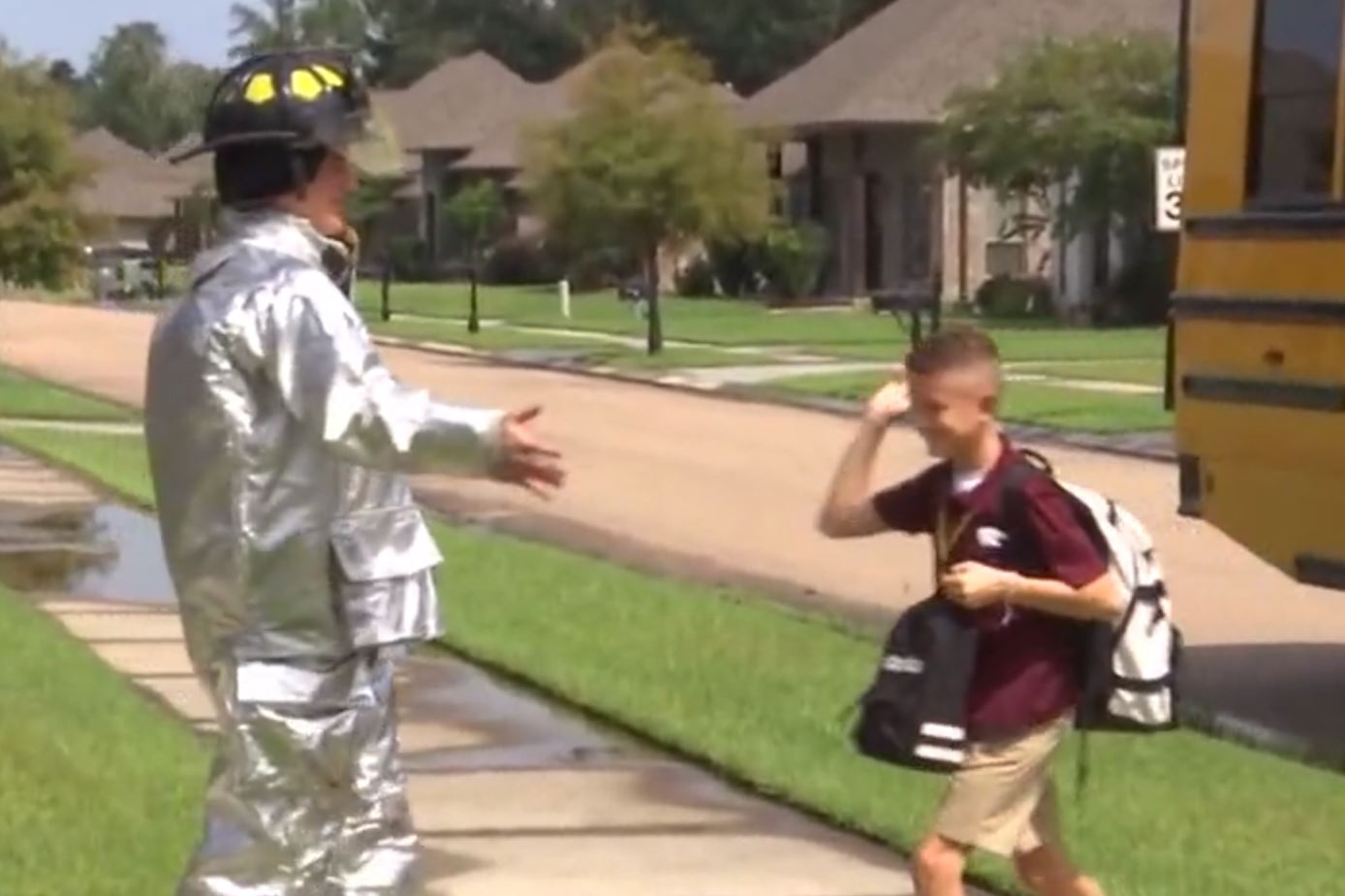 The fact is, Noah is a persistent fellow. And he wanted to make an impression on his younger brother, Max, that would last a lifetime. This intentional act took planning, and a lot of different resources. Because, as Noah figured out, it takes a lot of creativity to stay with the program that he came up with.
The first day Noah's plan went into effect, his younger brother had no idea what was in store for him. It was a normal day of going to school, getting on the bus, sitting all day in class, yearning for those midday breaks, and then the bus ride home. Except that's where things went different. When Max got off the schoolbus at his stop only to find his older brother standing at the stop waiting for him, in a full costume, his senses went into def-con 5 mode. The 12-year-old didn't know whether to laugh or get back on the bus. Worse, the costumed goof came running at him with arms wide open for a big hug. Scary!
This wonderful, crazy, insane, scary, funny experience continued every school day. And while Noah's younger brother got used to the idea of his older sibling waiting for him, each day was a new costume. From the obvious and easy ones like Santa Claus, a football player and a dinosaur to the more complicated ones like Star Wars' Chewbacca, Noah was diligently at the bus stop to make his brother's day.
Not only did Noah completely make his brother embarrassed by the whole affair, he also made Max the talk of his own school. The younger brother wasn't the only kid on the bus every afternoon, after all. So Along with Max, every other kid on the bus got to see the costumes as well, something the younger brother wasn't going to live down anytime soon. And, over time, Max started looking forward to the surprise each day and what new costume Noah could come up with a day's time.
Their mom got in on the act and began posting photos of the outfits on social media. No surprise, it gained a quick audience and big following, making Max's "ordeal" now a bit of a national even and story of life on the Internet. Folks even got in on the act helping Noah out by sending him costumes they came up with or procured, so the older brother would haven't to be entirely on his own keeping the gig going. There have been some real knock-outs as a result, enough to be contenders for a future Burning Man trip probably.
Once Noah goes away to college the costume parade will end, but Max's memory of the entire affair won't. It's the kind of thing siblings talk about for decades to come. And that's what Noah wanted for his brother to remember him by.