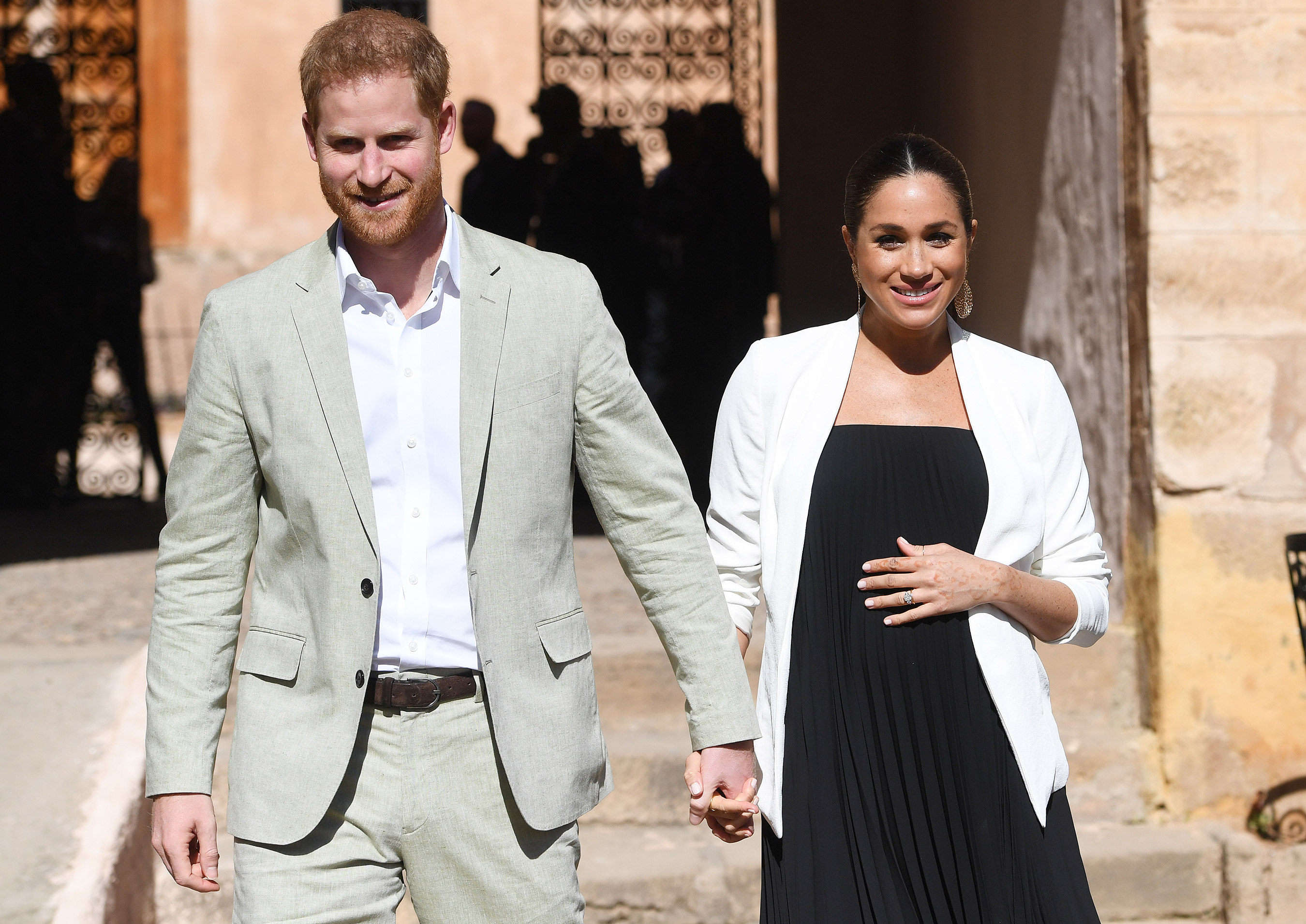 Bettors Put Money on Royal Baby's New Name!
To say that the Royal Family is a hot topic would be to put the concept to shame. The Duke and Duchess of Sussex are perpetually in the news, for reasons both good and bad. However, you won't believe why Prince Harry and Meghan managed to rack up headlines this time! In fact, the story has more to do with how we are fascinated by the Royal Family to an almost hilarious degree.
When it was revealed that Prince Harry and Meghan were expecting another addition to their family, the internet took the concept and ran. Any time a royal baby is born, the world seems to stand still — both here and across the pond. Beyond wishing for good health, the public has taken a fascinating interest in the name that the royal couple will choose for their child. In fact, people are starting to put SERIOUS money on the discussion.
While it has not been revealed whether the royal couple is expecting a boy or girl, betting websites are making sure to cover both sides of the coin. If you are willing to put some solid money down, you might just make a killing — depending on how creative Harry and Meghan choose to be when naming their child. According to the betting website Ladbrokes, Allegra is currently the sixth most likely girl name. We have no idea how they came upon that idea, but the odds are sitting at 12/1 after a furious round of bets flooded into the website.
According to researchers of the Royal Family, Allegra had been a favored name by the late Princess Diana. According to further research, Princess Diana had wanted to have her own baby girl named Allegra. Still, betting odds are currently rallying around the name Diana, and we don't blame them. Diana and Grace are the two most popular name choices with betting odds at 6/1. Right behind Diana and Grace are the names Arthur and Elizabeth, sitting at 8/1. If you want to get away from the rest of the pack in order to put down some long-shot bets on the new royal baby, you might want to dig a little deeper into the treasure trove of options. Right now Albert and Victoria are in the hunt at 16/1.
Alex Apati is a leader at Ladbrokes, and he has been vocal regarding how to figure out where betting interest is coming from. Apati admits that the company is a little baffled by the interest in Allegra. With that being said, Apati can't deny how fast the bets are coming in for the name. Allegra has rapidly become one of the most popular choices with punters over the past month or so. Perhaps all of this betting enthusiasm dates back to a single report in 2004 revolving around Princess Diana and her keen interest in having a child named Allegra. If that is all that there is to it, color us surprised.
Princess Diana had been desperately in love with her boyfriend, Hasnat Khan. The two had talked extensively about having a child and their dream was to get married and make a go of it. Allegra was Diana's favorite name and it was purportedly chosen by her friend, Lady Annabel Goldsmith. For his part, Prince Harry has gone on record as hoping that their child will be a girl. Though, we suppose, the royal couple will be happy with whatever royal baby they end up having. The question is this, are you ready to put your money on the line betting on the name that they choose?
Kenyan Tree Planting Holiday: A Collective Effort Against Climate Change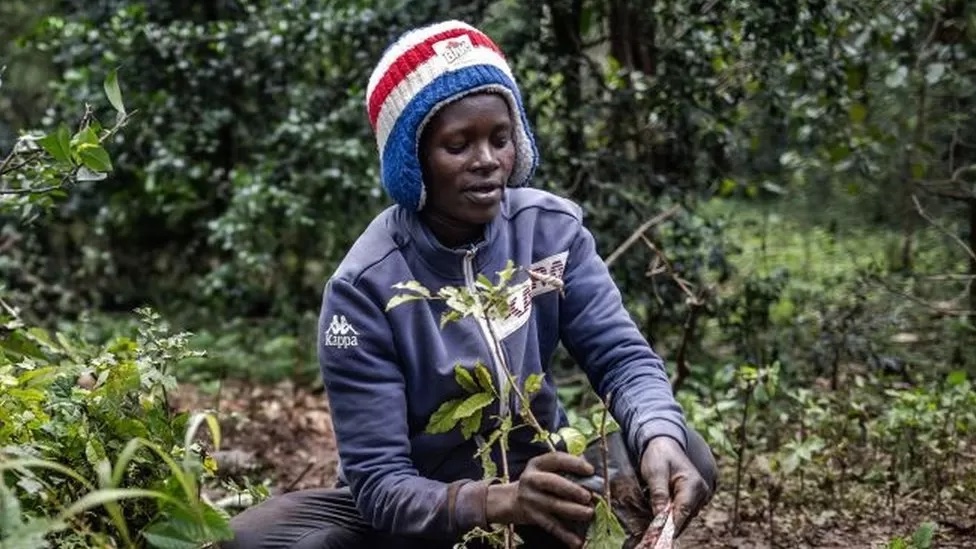 Kenya has embraced a unique and powerful approach to combating climate change with a national tree planting holiday. This initiative, led by Environment Minister Soipan Tuya, aims to involve every Kenyan in planting trees to contribute to a lofty goal of reaching 15 billion trees in the next decade. Recently, Kenyans came together to plant a staggering 100 million seedlings, demonstrating their commitment to a greener and more sustainable future.
The tree planting holiday allows "each and every Kenyan to own the initiative," as Minister Tuya emphasizes. This means that every citizen has a role to play in contributing to the ambitious goal of planting billions of trees. The target is for each Kenyan to plant at least two seedlings, a simple yet impactful way to make a difference.
The primary goal behind this massive tree planting effort is to fight climate change. Trees play a crucial role in mitigating climate change by absorbing carbon dioxide during photosynthesis. They act as natural carbon sinks, reducing the concentration of greenhouse gases in the atmosphere. Additionally, trees help regulate local climates, prevent soil erosion, and provide habitats for various species.
To encourage widespread participation, the Kenyan government is distributing tree seeds for free. However, there is also a push for planting trees in specific areas where they are more likely to thrive. This strategic approach ensures that the trees planted have a higher chance of growing into healthy, mature specimens.
While the initiative promotes free seed distribution, Kenyans are also encouraged to buy at least two seedlings for planting on their private land. This personal investment further engages citizens in the cause, fostering a sense of ownership and responsibility for the environment.
One notable tree planting site near the source of Kenya's second-longest river, Athi, saw active participation from various groups, including soldiers, residents, and families. The event showcased a collective effort to address environmental concerns.
To monitor the success of the tree planting initiative, an internet app has been introduced. This app allows individuals and organizations to record their planting activities, including details like plant species, the number of trees planted, and the date of planting. This technological aspect enhances transparency and accountability in achieving the set goals.
While the initiative has garnered widespread support, environmentalist Teresa Muthoni highlights some challenges. She notes that the effort is not organized in a way that ensures everyone is actively participating, as many individuals must prioritize their livelihoods. Additionally, Muthoni emphasizes the importance of planting the right trees in the right places, cautioning against the prevalence of exotic species in public nurseries.
Kenya's tree planting holiday exemplifies a collective and determined effort to combat climate change. By involving every citizen, the initiative seeks to make a significant impact on the environment. As the nation strives toward its ambitious goal of 15 billion trees in the next decade, the tree planting holiday stands as a beacon of hope for a greener and more sustainable future for Kenya and the planet.