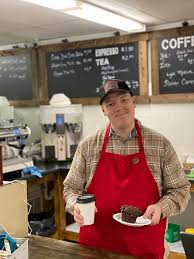 Being a Community Means Everyone In It
People with significant autism tend to realize a lot of support from family, school, support programs and community when they are minors. However, the world dramatically changes when adulthood is reached, and the ability to be self-functional with what many take for granted, i.e. having a job and livelihood to support living, can seem almost impossible to achieve. The fact is, many employers don't want to deal with an autistic employee, which makes it very hard for such folks to find work that can support their independent living, even if entirely trained and proven to be capable of doing the work.
Things Change After 21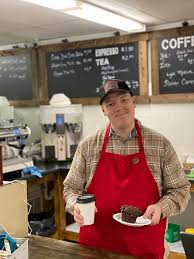 Michael Coyne was just such an individual as an autistic minor who now faced adulthood at 21 trying to find his own career path. Originally proven to be highly competitive, even ranking a spot as a Special Olympics Athlete when younger, now his autism was becoming a stumbling block in his success. Diagnosed with bipolar disorder and attention deficit hyperactivity disorder, Coyne easily classified as a protected disability employee candidate, but that didn't seem to make a difference. No one would hire him. But he didn't give up.
Breaking the Paradigm
Instead, Coyne took advantage of business classes and training provided by the Rhode Island's Developmental Disabilities Council to improve his employable skillset. He then finally found work through a partnership program and a coffee shop that specifically employed workers with disabilities. And that's where Coyne became part of an experiment proving people with disabilities are just as viable in the employment world as anyone else.
Red, White & Brew and a related craft store, Budding Violet, are part of a venture to provide inclusive work opportunities for those with disabilities. In doing so, both operations show the community what is possible versus assumption. Many have been moved by example and others have been motivated. Many parents who take care of their own children with disabilities get emotional at realizing there is a venture locally that will give their children work at adulthood.
Community Means Integrated With Everyone
As for Michael Coyne, his opinion is that the next step is to combine folks. Don't just hire workers with disabilities, hire all kinds of workers so that regular people can work, interact and learn to accept those with disabilities even more in everyday life. For a man who could justifiably be bitter about how he has been treated so far prior to Red, White & Brew, that's a pretty admirable position to take on the high road. In the end, Coyne knows it takes people experiencing the truth to change minds. And that's why he shows up every day for work. He wants those opportunities to not just exist but to increase for folks like him. It's about integration and being a complete community, not just a community of people and then those with disabilities on the side.
Newly Discovered Flower Blooms Atop One of the World's RAREST Trees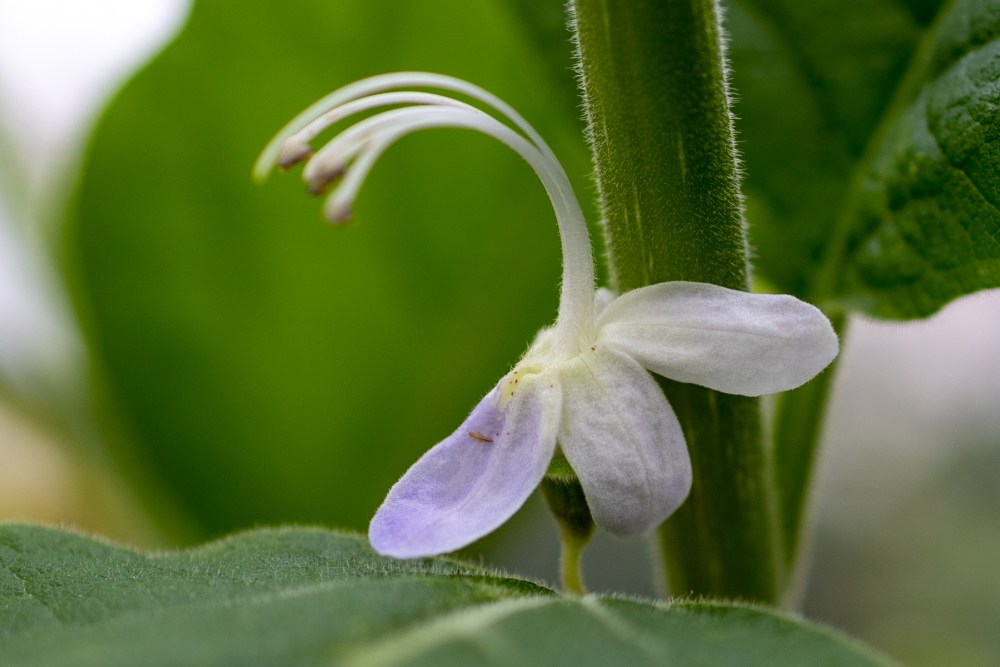 The Missouri Botanical Garden in St. Louis is known by locals for the intense work performed by the experts inside. When a small purple-and-white flower began to grow within their greenhouse, the team of experts at the Missouri Botanical Garden were confused. From their perspective, they were seeing something brand new – a completely fresh discovery.
Discovery on May 3rd
Justin Lee is a senior horticulturist at the Missouri Botanical Garden, and he was performing regular work on a Karomia Gigas sapling in the greenhouse when he first stumbled upon the rare purple-and-white flower. The Karomia Gigas is a tree from Africa with close relations to the mint plant. An endangered tree species in Africa, Justin was confused by the flower that had grown nearly an inch in length atop the tree.
Lee says of his discovery, "It's a bit odd for a mint flower. It seems flipped inside out."
The flower measured an inch in length with a strong halo of purple petals, sloping gently downward toward white stamens bearing pollen. According to Lee, the mint family likes to put out tube-styled flowers in an attempt to attract bees, butterflies, and moths. Lee also suggests that the tree can self-pollinate if necessary.
As the discovery made headlines around the city, the researchers at Missouri's Botanical Garden are preparing for more blooms in the future. Research has suggested that more Karomia Gigas flowers will grow at the greenhouse and it is then that their scientific research will really begin. Lee and his team are focused on successfully cultivating cross-pollination, thus improving the survivability of the plant in the world. At the time of this writing, only about two dozen of the Karomia Gigas trees can be found in the wilds throughout Tanzania.
The Wilds of Tanzania
At the time of this writing, the Karomia Gigas is considered so rare as to not even have a local Tanzanian nickname, nor is there an English one. What little is broadly known about the Karomia is that it can grow in straight stretches for up to 80 feet, limiting branch exposure until nearly halfway to its final height. As a result of its odd, stick-like growth, finding these unseen flower blooms has been harder than you might anticipate!
Roy Gereau is a program director for Tanzania at the Missouri Botanical Garden. Surprised but not shocked by the flower, Gereau was quick to admit that the bloom was new. Gereau said of the rare flower, "There certainly is no record of the flowers in scientific literature."
More important than discovering the flower, researchers in Missouri believe that they can maintain the health of the newly bloomed petals to prevent them from disappearing. Andrew Wyatt is the VP of Horticulture at the Missouri Botanical Garden, and he said, "We can make sure the species doesn't go extinct."
It has been a challenge to grow the plant in Missouri, as has been repeated by researchers at the facility. Seeds had been collected in 2018 from a series of Tanzanian field expeditions. These seeds were shipped to St. Louis where only around 100 were thought to be viable. To make things even more difficult, it was a task to match Tanzanian growing conditions within greenhouses in Missouri.
Despite the challenges that they had to face, it looks like the Karomia is finding solid footing within St. Louis. With some momentum and optimism on their side, what's next?
Andrew Wyatt said of the rare blooming flower and of his own future, "We were debating whether it would even flower in our careers."