Beautiful Three-Legged Puppy Learns to Go Down Stairs.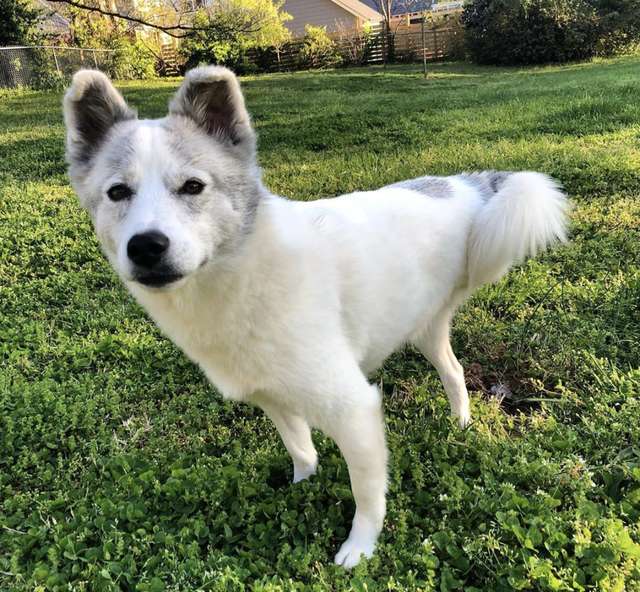 If you took one look at 2-year-old Bowie, you'd be shocked at how happy he was. Bowie recently rode the internet to international acclaim after his owner's social fundraiser ended up going viral. You see, the Alaskan Klee Kai mix had gone through a serious surgery when she was younger in order to save her life. Over the last six months, Bowie had to have a leg removed after having the limb injured due to shoddy landscaping. The surgery expenses would be more than her owner could bare, so the internet came to the rescue. With the finances out of the way, all that was left was for Bowie to learn how to walk again — on three legs. Despite how sad this story sounds, by the end of our discussion, we are SURE that you will be smiling.
After recovering from his surgery, Bowie was obviously going through an adjustment period. Dogs that have to learn how to walk on three-legs typically will struggle. Struggling to walk in this scenario is common but it can still impact the dog's overall health. As a result, Bowie learned to lean against objects while walking around the house. While this helped Bowie get from one point to another, it didn't help him get down the stairs. Instead, Bowie had to come up with his own unique technique in order to travel to other floors of the home. Can you guess what the crafty little pup decided to do?
In order to travel safely down the stairs, Bowie began to lean against the wall while hopping on his back legs. These little hopping motions were adorable and they were effective. Bowie would spend hours practicing going up and down the stairs until he locked in the physical motion. During his practice, Bowie was secretly being watched by his baby sister, a puppy named Zeppelin. As Bowie began to get more comfortable with his new way of moving, Zeppelin began to take cues from her older brother. Before long, Bowie and Zeppelin were always with one another! Despite Bowie's physical limitations, the two grew closer and closer with Zeppelin quickly outgrowing her older brother. Despite their size difference, Zeppelin always played gently with Bowie, as if she were aware of his struggles. In fact, Zeppelin admired Bowie so much that she soon began to copy some of his physical movements! This is where the story goes from cute to downright adorable.
As Bowie learned to hop down the stairs, Zeppelin seemed determined to follow suit. Zeppelin would soon begin to lean against the stairs in order to hop down them, just like her physically impaired older brother. Zeppelin, at just six months old, had mastered going up and down the stairs by copying her brother. How adorable is that? Zeppelin's owners have tried to get their young pup to just walk down the stairs with all four legs, but she refuses. Apparently, her bond with Bowie is just too strong. She wants to be like her big brother in every way possible. The owners of Zeppelin and Bowie say that the two are inseparable and that Zeppelin is always looking admiringly at her older brother in order to try to win his approval.
Didn't we tell you that you would be smiling?
The Champion Taco-Eating Pit Bull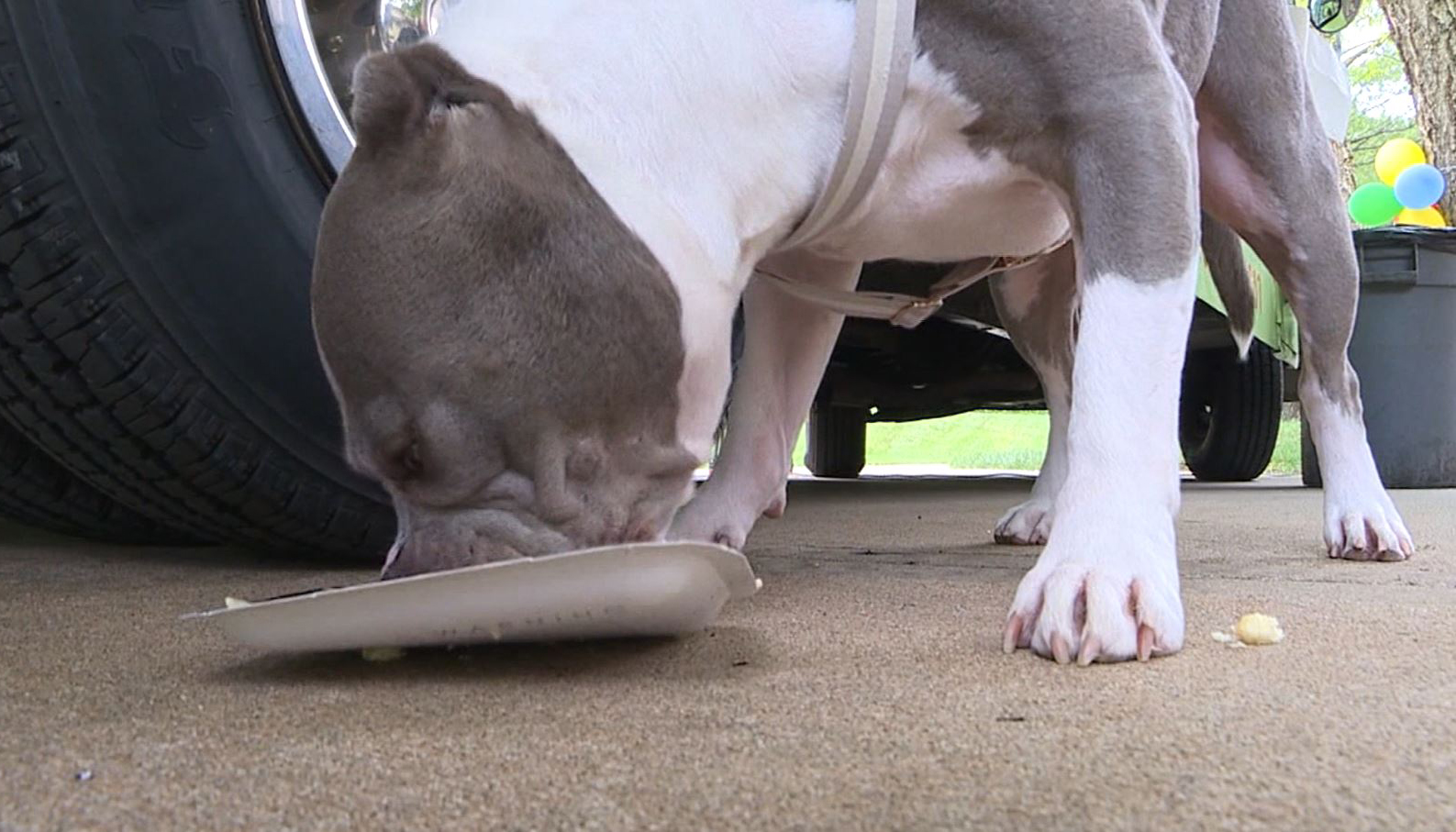 My neighbor Jose had just adopted a special pit bull from the local rescue shelter. It had been the faithful companion for five years of Jose's elderly friend who had passed away a few months earlier. Because pit bulls have a bad rap, nobody wanted the dog, so the shelter planned to put it to sleep. When my neighbor learned that his friend's faithful companion was about to be killed, he immediately adopted the dog. I don't know about cats having nine lives, but that dog definitely got a second life.
That dog went everywhere with Jose. The dog's name was Lucky, but Jose made a point of calling him something like "Lu-key." Jose even got that large pooch service-dog certified, which meant he could take that dog into the supermarkets and even into the county fair.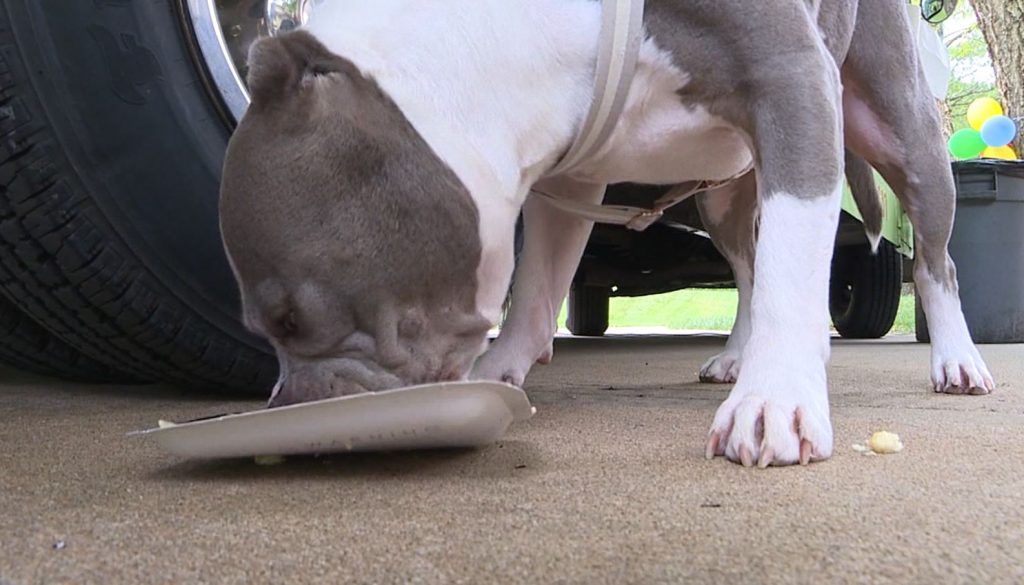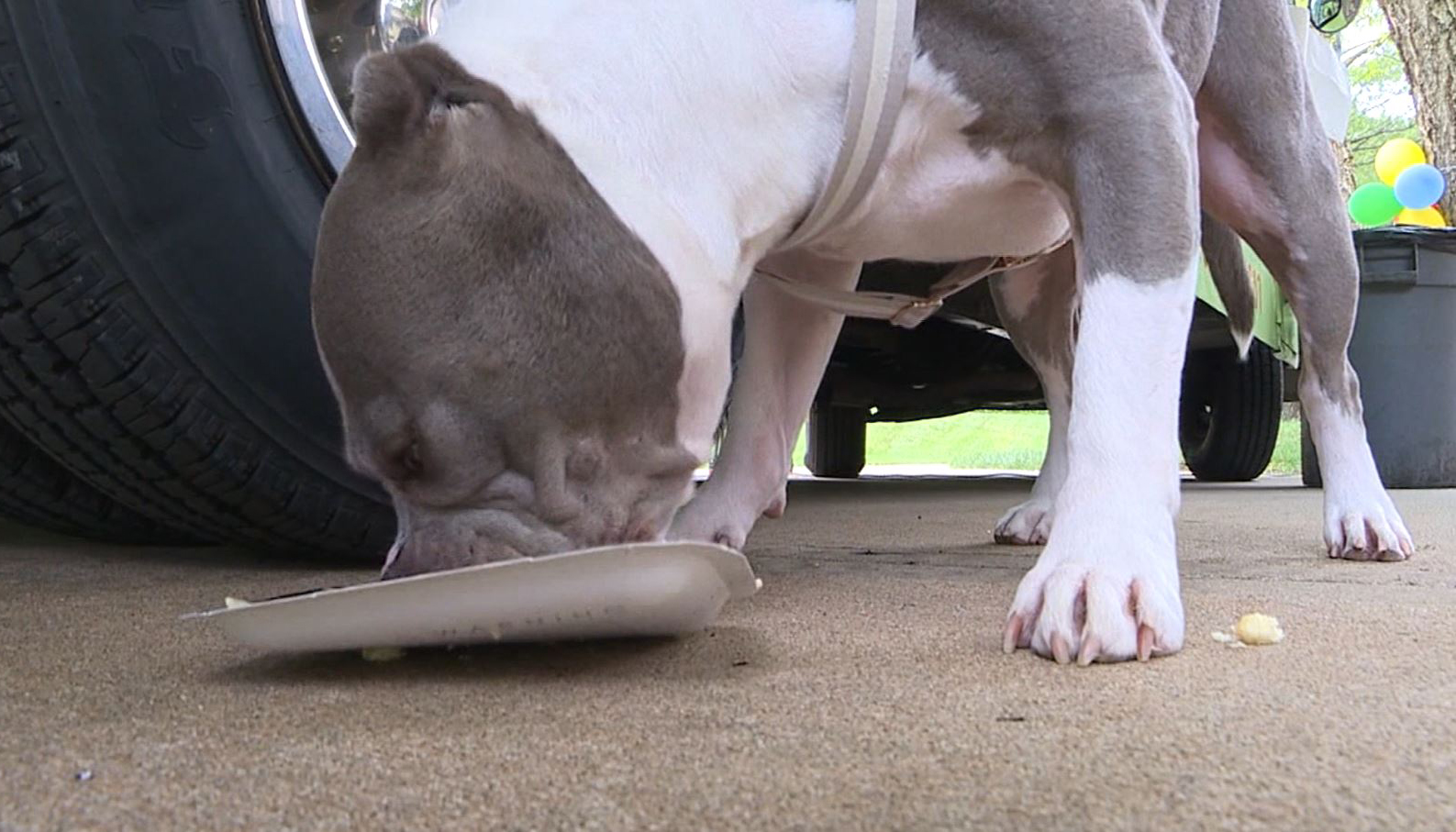 Last July, I was assigned to judge the taco eating contest. A few months later the county fair started. Somehow Jose managed to get Lucky into the fair on my judgment day. According to him, the ticket office at first refused to let Lucky the service dog go in, because of all the other animals there. So Jose was sent to the exhibitor's entrance, where the fair's president was. After the president argued with Jose a bit, he was left at the gate with Lucky while the fair officials argued about what to do. During that time, exhibitors with other dogs, cats, pigs, and birds of all kinds, came into the fair through that same gate. Lucky looked at those other animals but did not budge from Jose's side. Not a sound came from him, though other animals sometimes made a racket. The president noticed that and then decided to let Jose and Lucky conditionally come in; Lucky was in no way to disturb the other animals, children, or people.
A local guy named Walt came to the taco eating contest as a participant, not letting his wife know. We had TV-like tables set up with fifteen Mama Juanita's Taqueria soft-shelled chicken tacos on each one, the best tacos for hundreds of miles. The contestant who at them the fastest won the contest. It happened that Jose and Lucky were the closest to Walt's table.
Well, no sooner had I blown the start whistle than Walt's wife screamed out his name, "Walter Higgins! Get over here!" At that shout, he jumped up and bumped over his table filled with tacos, in front of Lucky. Walt then bolted away from that area as fast as a rooster with its tail feathers aflame. Well, Lucky apparently felt lucky, so he jumped the few feet needed to get at all those tacos on the ground in front of him and started gobbling them down. It wasn't long before all the contest spectators were watching Lucky, some aiming their Instagram-linked iPhone cameras at him. It was only later we discovered that CNN also had a cameraman at that event. Not only did Lucky eat all the tacos, but he was also the first to finish them as well!
Since the top two human taco eating contest champions were state-level champs, it didn't take the local folk much time to declare, over the protest of those two guys, Lucky the 2015 taco eating contest winner. CNN national news and its website showed scenes of Lucky gobbling up the last of the tacos. The fair's Facebook page ended up with the greatest number of views in local history. The social media sensation Lucky would become the "picture boy" for the next state fair.