Bargain Purchase Leads to Hidden Civil War Treasure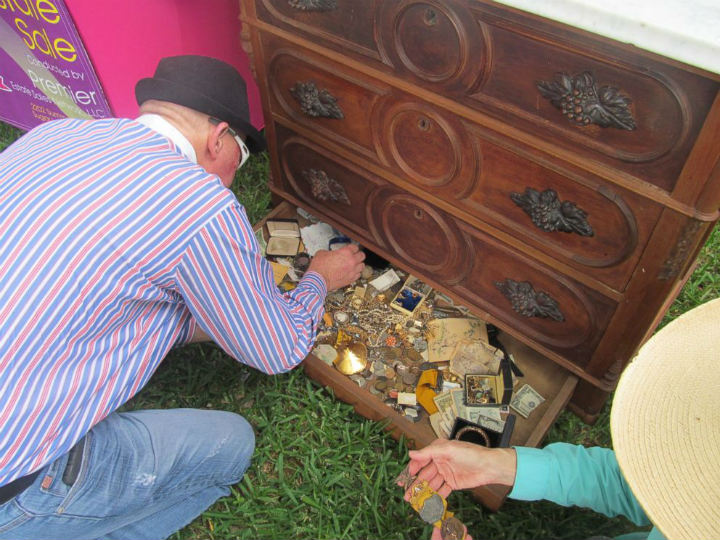 On an average Saturday in Missouri City, Texas, a suburb of Houston, Emil Knodell strolled through an estate sale. This was a common pastime for Knodell, a retiree who frequents estate sales and considers bargain shopping a hobby. He's come across a few interesting items in his time that had interesting or inspiring stories, but none top the day he purchased an "empty" antique dresser. That dresser had a story all its own.
At this particular sale, the shine of gray marble topping an antique dresser caught his eye; it was a family heirloom that was estimated to date back to at least the 1890s. With its ornate finishes and unique design, Knodell intended to place it in his dining room. His expertise told him that the dresser was a steal—the price had dropped from $300 to $100 for the third and final day of the sale.
With the purchase complete, Knodell enlisted Jeff Allen and Nathan Taylor, employees of Premier Estate Sales Network, to help loading the dresser into his truck. As they hoisted the furniture up into the truck, all three men noticed the unexpected sound of metal scraping against the inside of the dresser.
They could tell there were items inside the dresser that they couldn't access, but it took a lengthy examination to find the hiding place. A board on the back of the dresser near the base revealed a secret drawer, hidden so well that for generations no one had noticed its presence. Unless it was carefully inspected, the drawer looked like it was part of the structure of the dresser.
Inside the drawer was an estimated $15,000 worth of coins, jewelry, and military medals. They even discovered a lock of hair. Some of the items dated back to the Civil War, and all looked like they had lay hidden in the drawer for quite some time. It's likely that the items had remained in the drawer undisturbed for years, including at least one move from to Texas from a family home in Michigan. The man selling the dresser claimed to have no idea that the dresser contained a hidden compartment or how long the items had been there.
Knodell said that he never once considered keeping the items. "I bought the chest drawers. I didn't buy those things. If I kept them, I would never feel right about it. There would be a cloud over the whole thing. It's a feeling more than anything else." Others that witnessed the discovery confirmed that Knodell's first reaction was excitement for the dresser's former owner who would get to enjoy the items they'd uncovered.
Representatives from Premier Estate Sales Network said that discoveries of this kind are not unheard of at estate sales, which often include antique items with long, often unknown histories. Still, Knodell's find ranks up among the most memorable, both for the interesting items he found as well as his generous attitude toward his new treasure.
Emil Knodell may have returned the treasure he discovered, but he gained a unique, memorable story. And the dresser, already filled with decades of history, now has one more tale to add to its chronicles.
Why women make capable firefighters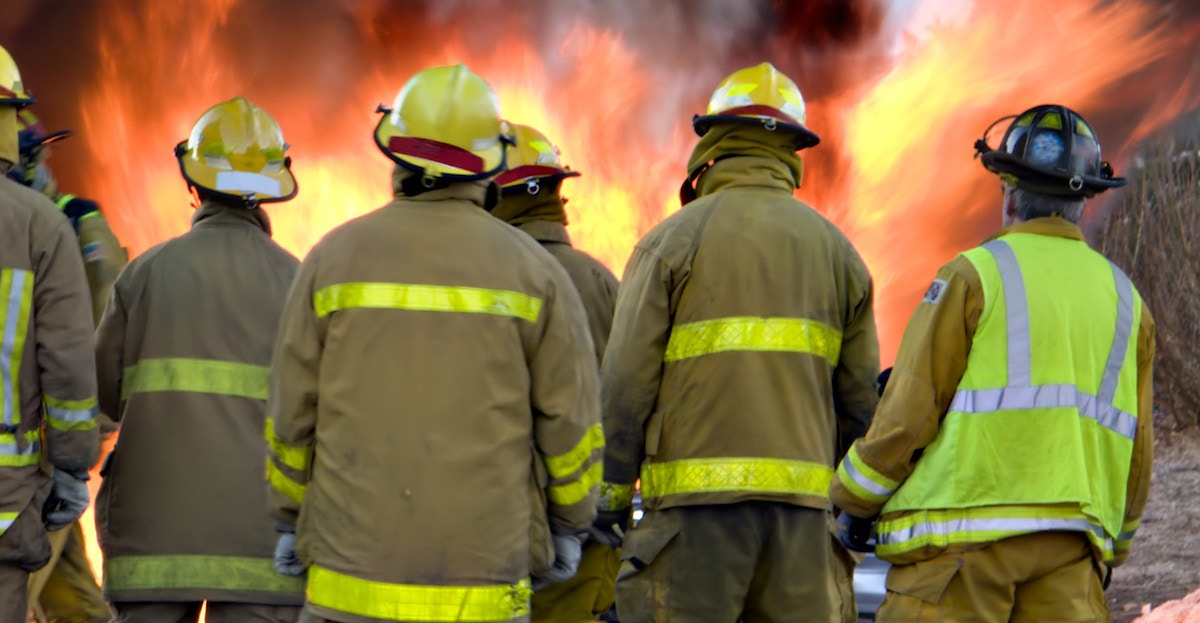 It's unfortunate that the idea persists in society that women are not capable of working as firefighters. As women have become increasingly prominent in other industries that have been traditionally dominated by males such as construction and logging, their numbers on the ranks of firefighting squads continue to remain low.
Take the Fire Department of New York as an example. In 2018, five women succeeded in graduating from New York City's Fire Academy. While some progress has been made for women in the FDNY since the fire department lost a gender discrimination lawsuit back in 1982, there are still fewer than one percent of firefighters for the department who are female. While fire departments in cities such as Seattle, Minneapolis, and Miami have more women, the average for fire departments across the nation is only about five percent female.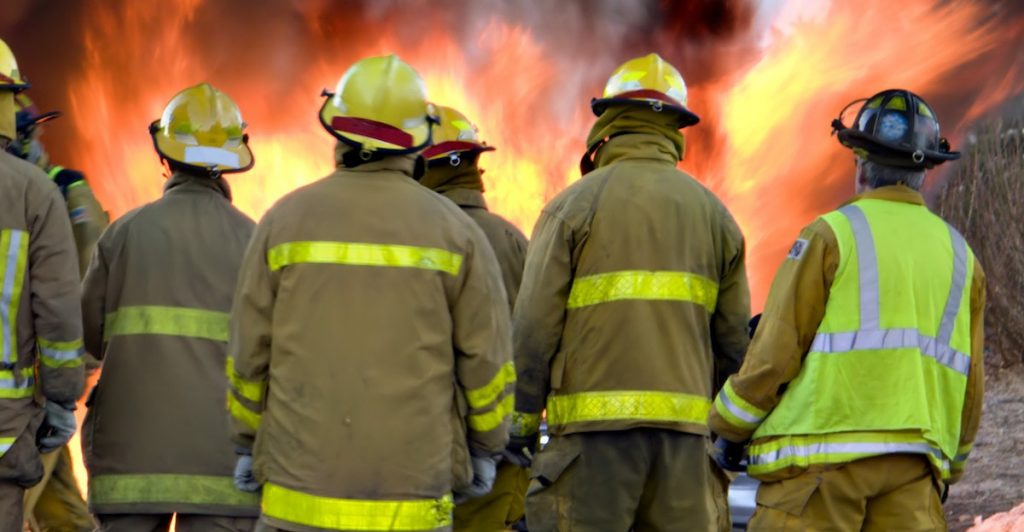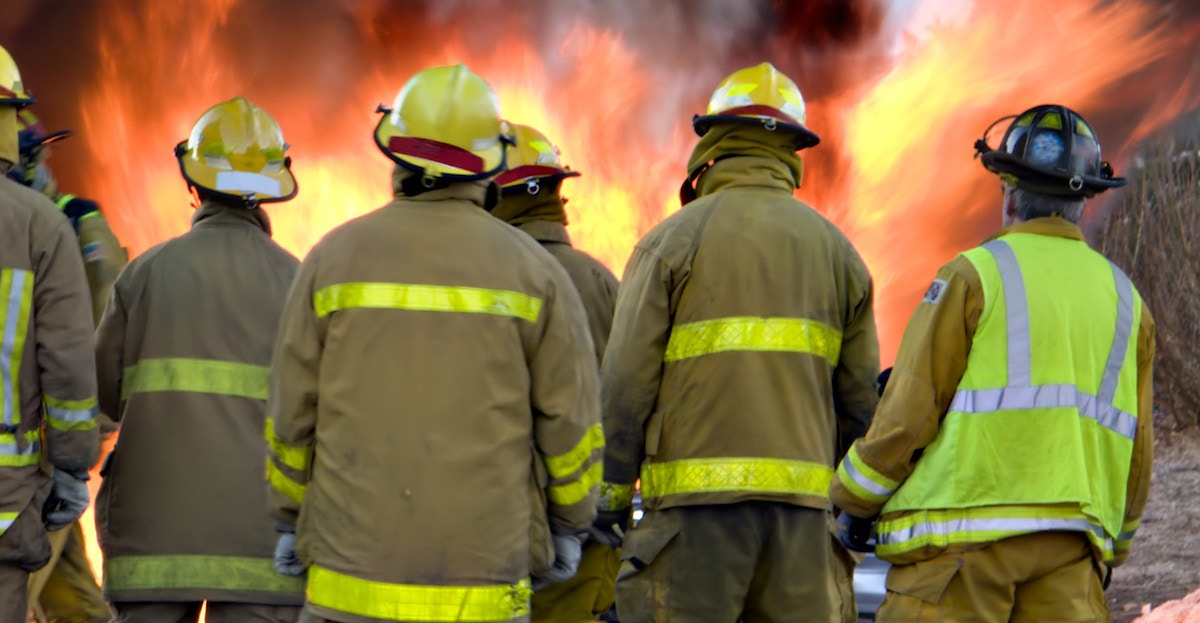 Historically, women have long been successfully putting out fires in this country. Back in 1815, Molly Williams volunteered to serve at the firehouse fo New York City's Oceanus Engine Company No. 11. Williams was a female slave working with a company that was not only all male, but all white as well. Williams was offered a job after she single-handedly handled a call when every man in the company was unable to handle the call because of being infected by the flu.
Another early female firefighter in the US was Emma Vernell. She was 50 years old when she became the first woman to work as a firefighter in the state of New Jersey.
Some people continue to wonder if women are really capable of working as firefighters. One needs only look at statistics to find an answer to this quandary. Consider statistics from the national Candidate Physical Abilities Test that firefighters need to pass. In 2008, 70 percent of all women who took the exam passed. This figure is not significantly far behind the percentage of men who passed the exam. In the same year, 75 percent of men passed. This shows that women are not statistically far behind men in taking the exam and passing or failing is more a matter of individual capabilities than a question of gender.
It's likely that women remain underrepresented in the firefighting profession because of traditionally perceived gender roles. Fire departments all over the country have been found to have testing and qualification procedures that not only discriminate against women, but also against minorities as well. Available equipment is often designed to fit men rather than women. Also, harassment toward women is rampant in some departments.
Nevertheless, women succeed in careers as firefighters. In fact, hundreds of women have attained the rank of captain or lieutenant in their careers as firefighters. In fact, the city of San Francisco fire department was led by a woman, Chief JoAnne Hayes-White, as of 2004.
It's important that people realize that females are perfectly capable of serving as firefighters because, as a female Wisconsin firefighter once remarked, "No one cares if you're a woman when their house is on fire".