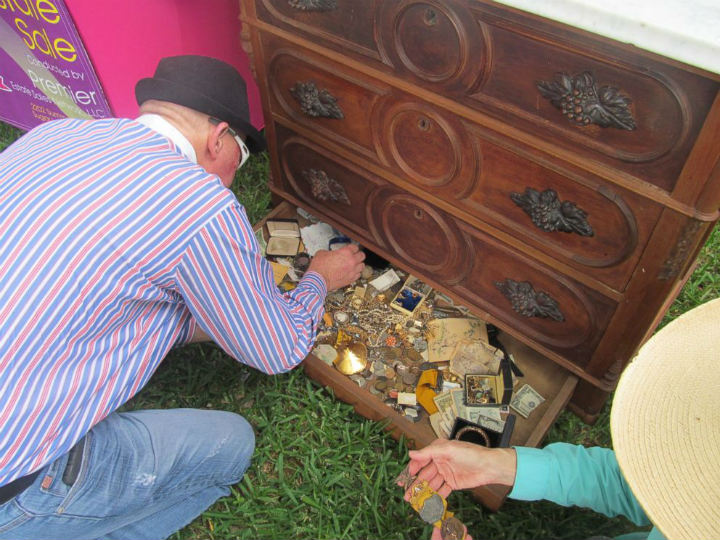 Bargain Purchase Leads to Hidden Civil War Treasure
On an average Saturday in Missouri City, Texas, a suburb of Houston, Emil Knodell strolled through an estate sale. This was a common pastime for Knodell, a retiree who frequents estate sales and considers bargain shopping a hobby. He's come across a few interesting items in his time that had interesting or inspiring stories, but none top the day he purchased an "empty" antique dresser. That dresser had a story all its own.
At this particular sale, the shine of gray marble topping an antique dresser caught his eye; it was a family heirloom that was estimated to date back to at least the 1890s. With its ornate finishes and unique design, Knodell intended to place it in his dining room. His expertise told him that the dresser was a steal—the price had dropped from $300 to $100 for the third and final day of the sale.
With the purchase complete, Knodell enlisted Jeff Allen and Nathan Taylor, employees of Premier Estate Sales Network, to help loading the dresser into his truck. As they hoisted the furniture up into the truck, all three men noticed the unexpected sound of metal scraping against the inside of the dresser.
They could tell there were items inside the dresser that they couldn't access, but it took a lengthy examination to find the hiding place. A board on the back of the dresser near the base revealed a secret drawer, hidden so well that for generations no one had noticed its presence. Unless it was carefully inspected, the drawer looked like it was part of the structure of the dresser.
Inside the drawer was an estimated $15,000 worth of coins, jewelry, and military medals. They even discovered a lock of hair. Some of the items dated back to the Civil War, and all looked like they had lay hidden in the drawer for quite some time. It's likely that the items had remained in the drawer undisturbed for years, including at least one move from to Texas from a family home in Michigan. The man selling the dresser claimed to have no idea that the dresser contained a hidden compartment or how long the items had been there.
Knodell said that he never once considered keeping the items. "I bought the chest drawers. I didn't buy those things. If I kept them, I would never feel right about it. There would be a cloud over the whole thing. It's a feeling more than anything else." Others that witnessed the discovery confirmed that Knodell's first reaction was excitement for the dresser's former owner who would get to enjoy the items they'd uncovered.
Representatives from Premier Estate Sales Network said that discoveries of this kind are not unheard of at estate sales, which often include antique items with long, often unknown histories. Still, Knodell's find ranks up among the most memorable, both for the interesting items he found as well as his generous attitude toward his new treasure.
Emil Knodell may have returned the treasure he discovered, but he gained a unique, memorable story. And the dresser, already filled with decades of history, now has one more tale to add to its chronicles.
Paralyzed Farmer Returns to Work Thanks to One-of-a-Kind Tractor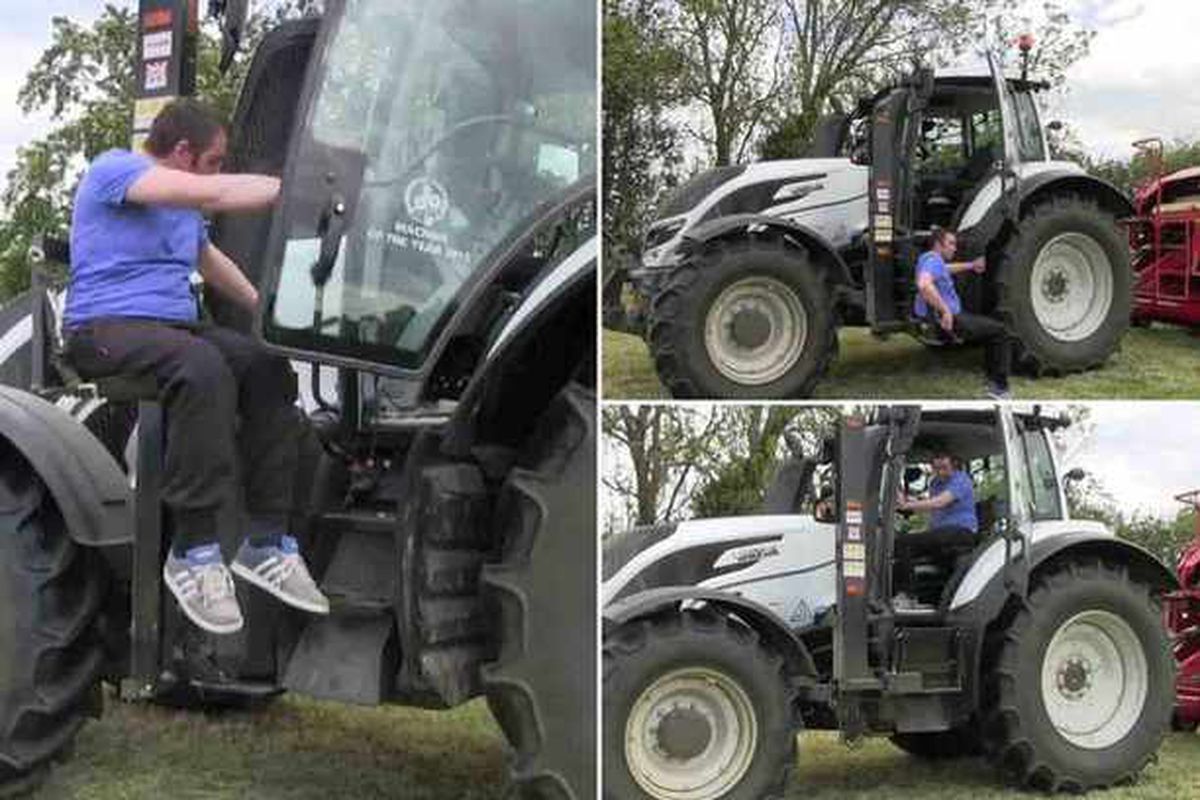 Matthew Evans was as hard a working farmer as there was in the country when the 30-year-old experienced a tragic accident. Left paralyzed from the chest down, Evans would have to turn away from his career as a farmer due to the repercussions of the sudden incident. Injured and desperate to get back on the road and into work, Evans would work alongside another disabled farmer to craft something that would change both of their lives.
Introducing the Valtra Tractor
Matthew had been leaving a Denbigh and Flint Show in late April 2014 when he was struck by a 4×4 truck while walking along the road. Injured and immediately in need of help, Evans would get taken to the Ysbyty Glan Clwyd in Rhyl before getting transferred via an ambulance to the Robert Jones and Agnes Hunt Orthopaedic Hospital. It was there that the agriculture contractor would be forced to undergo several operations to fix his spine. Broken in two places, the outcome of the incident was nothing less than dire.
While the incident was seven years ago at the time of this writing, Evans would require only ten months of recovery before he was able to return to some semblance of his normal routine. While the therapy was life-changing it was also painful, slow, and filled with frustration. After leaving rehab behind, Matthew knew that he would want more help in the future so that he could get back to life as he knew it. This would lead to a meeting with an engineer by the name of Andrew Stubbs.
The duo had met after Matthew wrote about his story, submitting it to WalesOnline. Stubbs had read Mathew's story on the website and due to his relative proximity to the farmer, the duo decided to connect. Stubbs had been living in Astle Farm East of Cheshire at the time and he had been disabled himself, offering another layer of connectivity between the two. Andrew said, "You can see by the smile on his face what it means to be back on the job."
Andrew Stubbs is a fellow disabled farmer who had been figuring out his own ways back into the industry. In order to get Matthew back on the tractor, the duo decided to work on a Valtra Tractor that had been specially fitted with a hydraulic chairlift. This chairlift would offer Matthew the ability to get in and out of the tractor while remaining in his wheelchair. Matthew says, "I've been using it for the past six weeks or so — and so far, no hiccups."
While working with Andrew, Matthew would request that the tractor be painted white so that he could drive it during his wedding the following year. For his part, Matthew has revered the ability to engage with and develop his independence once again, noting just how difficult the journey has been.
Andrew and Michael have shared their story extensively and it has been covered by the production company known as Funkimation. The video would get posted online to the Vimeo platform where tens of thousands of viewers have already viewed Michael's journey.