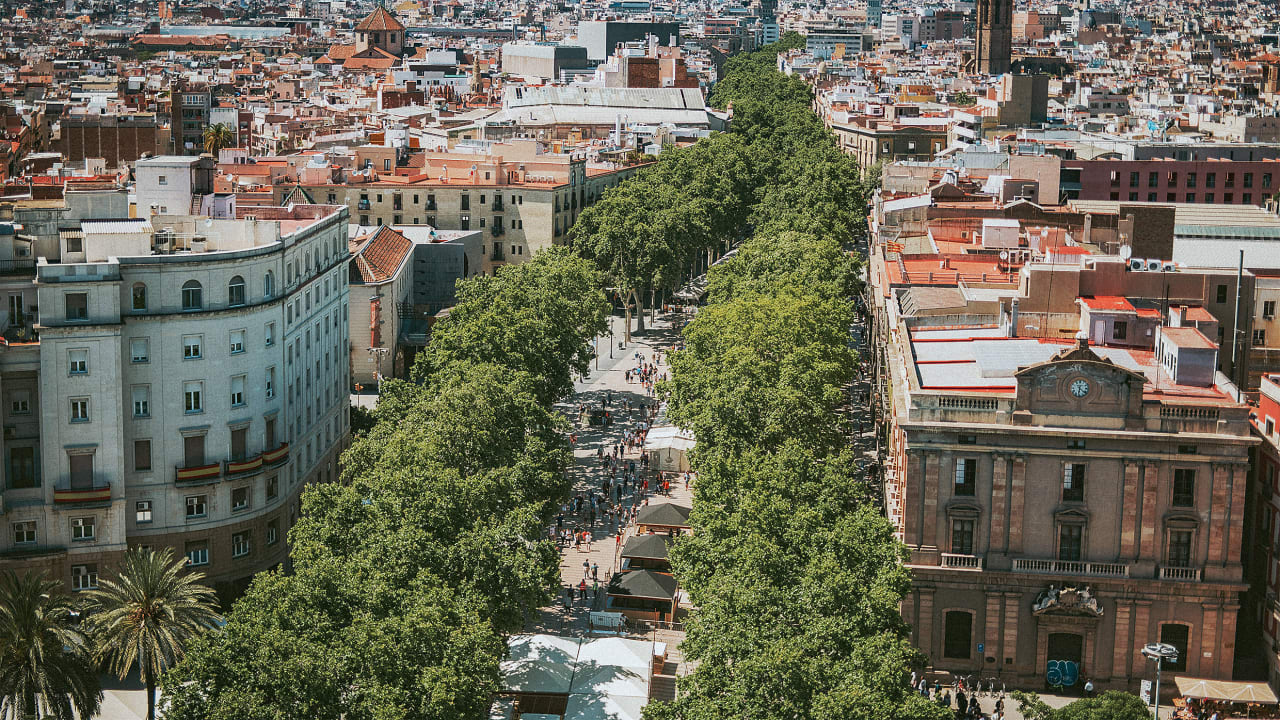 Barcelona Went Green While People Had to Distance from COVID
When cities develop, they often replace older buildings and areas with newer development. Barcelona, on the other hand, has decided to restore at least eight hectares of prime city property with a green zone, banning vehicles and promoting far more pedestrian traffic usage. The local business coalitions are not thrilled.
A transformation happened in the Spanish town. Barcelona was reconfigured during the COVID pandemic when traffic was at a minimum and people were primarily contained to their homes and apartments. Instead of coming out to life as they remembered it, with a main drag of car traffic down Consell de Cent, the primary street had been put on a diet with a distinctly wide and yellow-colored fat sidewalk. It was one of the first of a number of changes in the pipeline to Barcelona to reduce car traffic and boost foot traffic.
Originally, the city design changes were pitched to the local neighborhoods as temporary, a tryout of sorts. However, much to the angst of businesses on the affected streets, they are not going away. Instead, the expected changes are going to be applied to another 21 streets, expanding foot access and doing away with cars. It's a classic example being repeated worldwide where civil leaders saw an opportunity with the pandemic to make wholesale adjustments to city designs while the chance was available.
The idea was always in play. Barcelona's planning department and various interests have been targeting some kind of change to improve pedestrian flow and reduce cars for decades. Once March 2020 came around with dramatic social changes in outdoor behavior, the opportunity was ripe for significant transformation. A full-blown project to institute more walking space, playgrounds and bike paths was put into motion. Ironically, one of the big arguments for the change was public-health oriented, needing more space for physical separation.
Barcelona is not going to suddenly become comparable to Paris, one of the most pedestrian and bicycle-friendly cities in Europe, but the changes have definitely been enough to stir up a lot of contention. The city business lobby is arguing the changes are job-killers, especially the transport of goods to retail storefronts as well as driving away customers who drive into the city for day visits. The city managers simply don't agree. Instead, they argue Barcelona residents have adapted quite well, and the results are proof that turning the city into a green zone has improved city life for the better.
The same view is not fully shared elsewhere in Europe. London tried a similar strategy and a good number of phases ended up being reversed either through litigation or unpopular protest. Politics has a heavy hand in the game as well, with conservative parties pushing for more business growth and protection, including transportation access, while liberal parties focus on the environment and green-zone promotion. Barcelona right now is operating under a leftist/liberal government party, so the radical shift to green zones is consistent with the current political platform. Their plans easily carry through to 2030 with continued changes and city redesign.
500,000-Year-Old Wooden Structure Rewrites History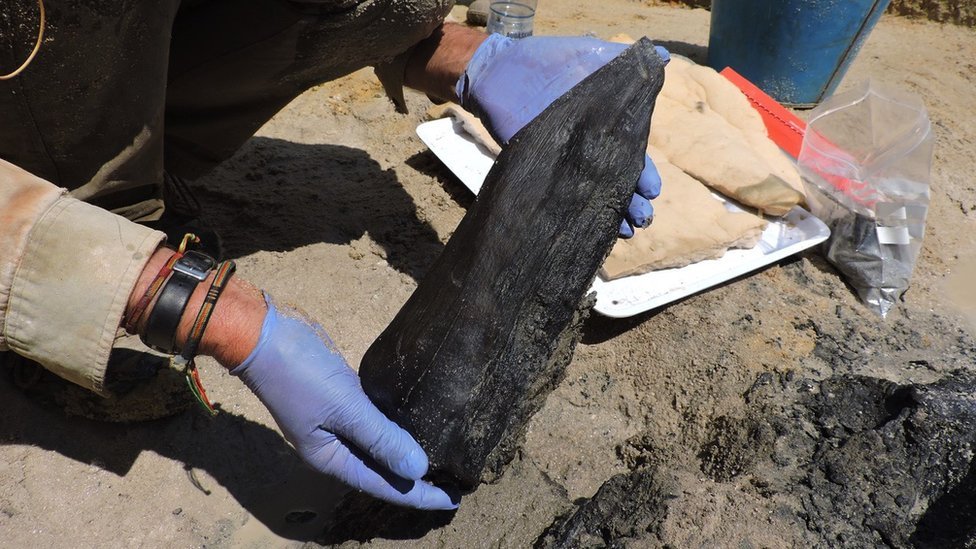 In an archaeological discovery, a wooden structure dating back an astonishing 500,000 years has been unearthed on the banks of a river in Zambia, challenging long-held beliefs about the capabilities of ancient humans. Researchers stumbled upon these ancient wooden logs, a revelation that has the potential to reshape our understanding of the lives of early humans.
The find, located on the riverbanks near Zambia's Kalambo Falls, provides compelling evidence that stone-age people may have constructed primitive shelters, forever altering our perception of their intelligence and resourcefulness. Archaeologist Prof Larry Barham, who led the research, was profoundly impacted by the discovery, stating, "This find has changed how I think about our early ancestors."
What makes this find truly remarkable is that it suggests ancient humans did more than merely survive; they thrived by creating something entirely new. These early humans exhibited intelligence, imagination, and craftsmanship by fashioning structures from wood, a material that had never before been transformed into such large and sophisticated objects.
The researchers also uncovered ancient tools, including digging sticks, but the most exciting find was two pieces of wood positioned at right angles to each other. "One is lying over the other, and both pieces of wood have notches cut into them," explained Geoff Duller, a professor of geography at the University of Aberystwyth and a member of the research team. "You can clearly see those notches have been cut by stone tools, making the two logs fit together to become structural objects."
Radiocarbon dating confirmed the wood's age, placing it at a staggering 476,000 years old. This revelation has ignited curiosity about the woodworking traditions of ancient societies, challenging the prevailing notion that early humans led simplistic, nomadic lives.
Perrice Nkombwe, a team member from the Livingstone Museum in Zambia, expressed her astonishment, saying, "I was amazed to know that woodworking was such a deep-rooted tradition. It dawned on me that we had uncovered something extraordinary."
The preservation of the wooden structure itself is a miracle. Typically, wood decays over time unless preserved under specific conditions. However, in the waterlogged environment along the Kalambo Falls, the wood remained intact, essentially pickled by the elements for millennia.
While the exact purpose of this ancient wooden structure remains a mystery, it has sparked numerous speculations. Prof. Duller suggests it might have been used as a place to sit beside the river and fish, although a complete understanding of its function remains elusive.
Moreover, the identity of the individuals who constructed this structure raises intriguing questions. "We don't know – it could have been Homo sapiens, and we just haven't discovered fossils from that age yet," Prof. Duller added. "But it could be a different species – [perhaps] Homo erectus or Homo naledi – there were a number of hominid species around at that time in southern Africa."
This discovery has the potential to enrich our understanding of ancient woodworking techniques, craftsmanship, and human interaction with the environment. As researchers continue their work at the Kalambo Falls site, the pages of history are being rewritten, and our appreciation for the ingenuity of our ancient ancestors grows ever deeper.