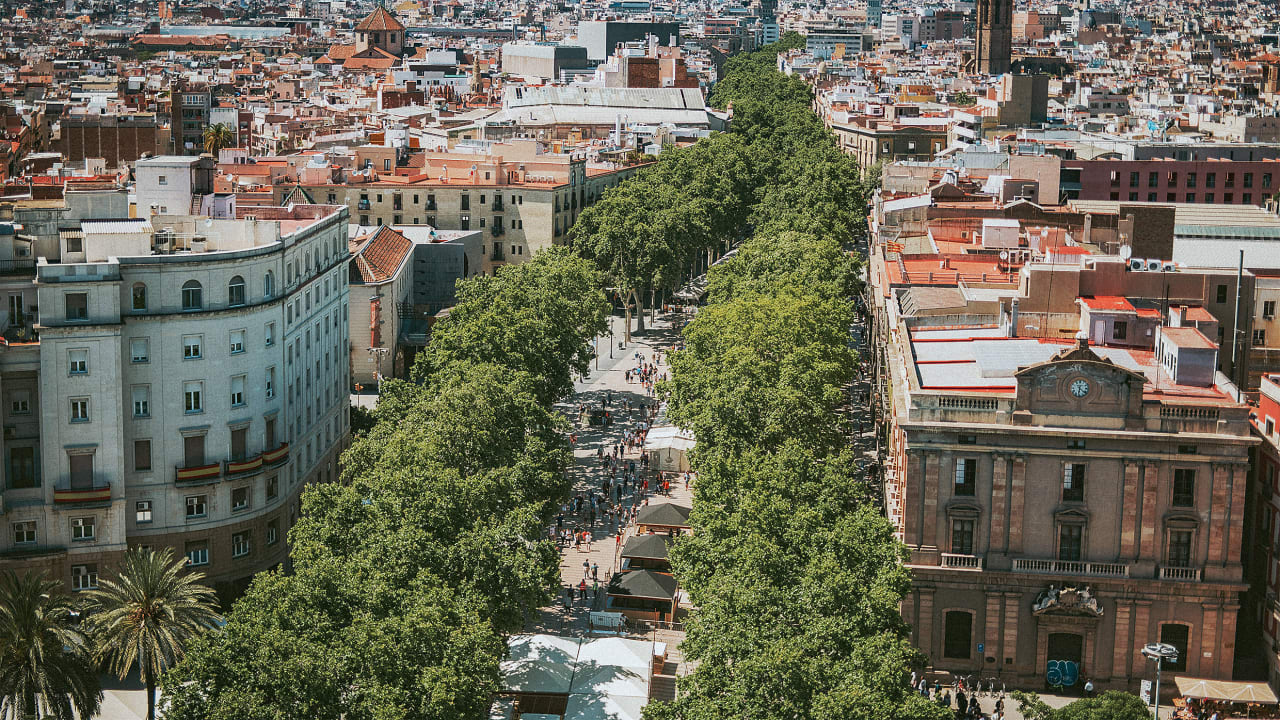 Barcelona Went Green While People Had to Distance from COVID
When cities develop, they often replace older buildings and areas with newer development. Barcelona, on the other hand, has decided to restore at least eight hectares of prime city property with a green zone, banning vehicles and promoting far more pedestrian traffic usage. The local business coalitions are not thrilled.
A transformation happened in the Spanish town. Barcelona was reconfigured during the COVID pandemic when traffic was at a minimum and people were primarily contained to their homes and apartments. Instead of coming out to life as they remembered it, with a main drag of car traffic down Consell de Cent, the primary street had been put on a diet with a distinctly wide and yellow-colored fat sidewalk. It was one of the first of a number of changes in the pipeline to Barcelona to reduce car traffic and boost foot traffic.
Originally, the city design changes were pitched to the local neighborhoods as temporary, a tryout of sorts. However, much to the angst of businesses on the affected streets, they are not going away. Instead, the expected changes are going to be applied to another 21 streets, expanding foot access and doing away with cars. It's a classic example being repeated worldwide where civil leaders saw an opportunity with the pandemic to make wholesale adjustments to city designs while the chance was available.
The idea was always in play. Barcelona's planning department and various interests have been targeting some kind of change to improve pedestrian flow and reduce cars for decades. Once March 2020 came around with dramatic social changes in outdoor behavior, the opportunity was ripe for significant transformation. A full-blown project to institute more walking space, playgrounds and bike paths was put into motion. Ironically, one of the big arguments for the change was public-health oriented, needing more space for physical separation.
Barcelona is not going to suddenly become comparable to Paris, one of the most pedestrian and bicycle-friendly cities in Europe, but the changes have definitely been enough to stir up a lot of contention. The city business lobby is arguing the changes are job-killers, especially the transport of goods to retail storefronts as well as driving away customers who drive into the city for day visits. The city managers simply don't agree. Instead, they argue Barcelona residents have adapted quite well, and the results are proof that turning the city into a green zone has improved city life for the better.
The same view is not fully shared elsewhere in Europe. London tried a similar strategy and a good number of phases ended up being reversed either through litigation or unpopular protest. Politics has a heavy hand in the game as well, with conservative parties pushing for more business growth and protection, including transportation access, while liberal parties focus on the environment and green-zone promotion. Barcelona right now is operating under a leftist/liberal government party, so the radical shift to green zones is consistent with the current political platform. Their plans easily carry through to 2030 with continued changes and city redesign.
Doubling-Up Solar Use and Protecting Water Simultaneously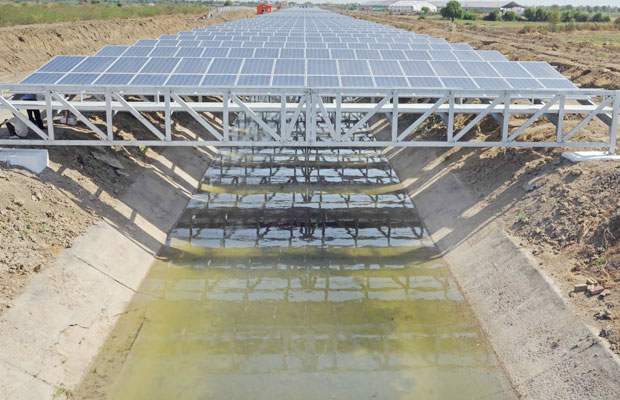 Put water out in the hot sun, and it will eventually disappear. Evaporation causes water to turn into gas and the same dissipates upward until it becomes condensate and rains back down. While this is part of how nature recycles moisture, for farming and water supplies, evaporation is a serious loss.
California is ground zero for agricultural drought and strained water systems, especially in 2022, facing another drought period in less than a decade. Much of the state's water is moved through a canal system, taking the moisture from the wetter north to provide water supply to the Central Valley and the Southern California region. However, while a tremendous amount of water moves everyday through the statewide canal system, a good portion of it is lost to evaporation as well as being directly exposed to the sun.
To solve the water loss problem partially as well as create a solar farm that generates easy energy, Turlock Irrigation District has invested some $20 million in creating serious solar panel covers for water canals traveling through the Turlock area. Two locations will have the construction applied, one being a 500-foot long section, and the other a much bigger stretch measuring a mile in distance. The project is being watched closely for success. If it works, there's a significant interest in keeping it going and adding to the effort.
California as a state is criss-crossed by 4,000 miles of water canals. Just on a space-basis alone, covering that network with solar panels could generate at least thirteen gigawatts of new energy daily. That would generate enough electricity for almost 10 million homes (9.75 million to be exact). The energy generation would be huge; right now there are 13.1 million homes statewide.
California won't be the first to apply solar panels over its water canals; that honor goes to India. However, if the project is successful, California will definitely hold the title to the biggest related project globally if the second mile-long part gets completed. Dubbed Project Nexus for both parts combined, Turlock's goal is to build and apply solar panel covers or canopies over the water canals themselves, as well as hooking them up to the power grid. The project is to start this year in Fall 2022 and expected completion is in 2024.
The panels are expected to have a direct impact on evaporation as well in a two-fold manner. First, their function as a cover breaks up the heat effect of the sun directly on the water in the canal. Second, the structures break up the wind factor, which can also create a drying effect as well. That means more water stays in liquid form and gets to its destination by traveling through the canal system. The difference matters; some 80 percent of water that is sourced in California goes to Southern California to sustain that region, after already providing sufficient supply for folks up north. Just from the hot sun exposure alone, up to 2 percent of the total is lost before the water arrives in the South. Adding some of that back in can be a gamechanger in supply, to the tune of 65 billion gallons a year.
The benefits are big stakes. If the project works, it could be the impetus to covering all of California's canals. And that could save and that could produce some 50,000 acres of hydrated farming soil or supply water to another 2 million people. That is in addition to the electricity benefits noted above. The world is changing, and folks visiting California and driving down Interstate 5 and other areas may see it first hand with Project Nexus and more.