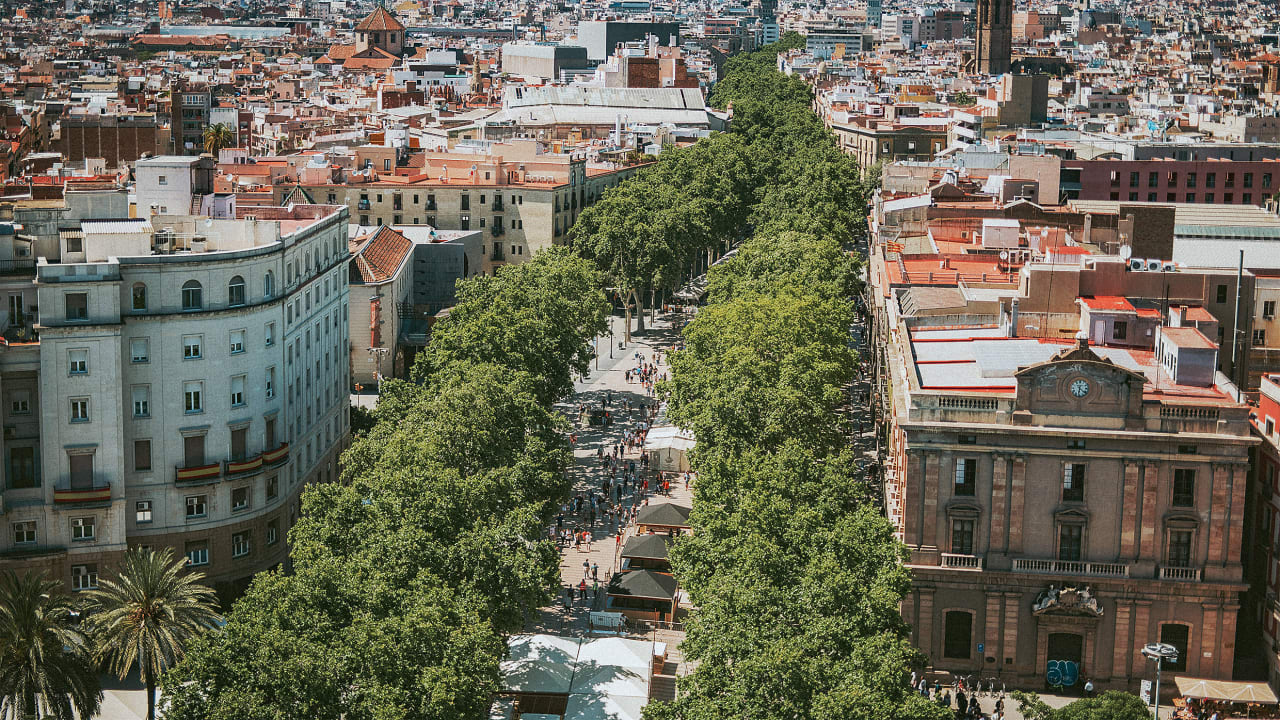 Barcelona Went Green While People Had to Distance from COVID
When cities develop, they often replace older buildings and areas with newer development. Barcelona, on the other hand, has decided to restore at least eight hectares of prime city property with a green zone, banning vehicles and promoting far more pedestrian traffic usage. The local business coalitions are not thrilled.
A transformation happened in the Spanish town. Barcelona was reconfigured during the COVID pandemic when traffic was at a minimum and people were primarily contained to their homes and apartments. Instead of coming out to life as they remembered it, with a main drag of car traffic down Consell de Cent, the primary street had been put on a diet with a distinctly wide and yellow-colored fat sidewalk. It was one of the first of a number of changes in the pipeline to Barcelona to reduce car traffic and boost foot traffic.
Originally, the city design changes were pitched to the local neighborhoods as temporary, a tryout of sorts. However, much to the angst of businesses on the affected streets, they are not going away. Instead, the expected changes are going to be applied to another 21 streets, expanding foot access and doing away with cars. It's a classic example being repeated worldwide where civil leaders saw an opportunity with the pandemic to make wholesale adjustments to city designs while the chance was available.
The idea was always in play. Barcelona's planning department and various interests have been targeting some kind of change to improve pedestrian flow and reduce cars for decades. Once March 2020 came around with dramatic social changes in outdoor behavior, the opportunity was ripe for significant transformation. A full-blown project to institute more walking space, playgrounds and bike paths was put into motion. Ironically, one of the big arguments for the change was public-health oriented, needing more space for physical separation.
Barcelona is not going to suddenly become comparable to Paris, one of the most pedestrian and bicycle-friendly cities in Europe, but the changes have definitely been enough to stir up a lot of contention. The city business lobby is arguing the changes are job-killers, especially the transport of goods to retail storefronts as well as driving away customers who drive into the city for day visits. The city managers simply don't agree. Instead, they argue Barcelona residents have adapted quite well, and the results are proof that turning the city into a green zone has improved city life for the better.
The same view is not fully shared elsewhere in Europe. London tried a similar strategy and a good number of phases ended up being reversed either through litigation or unpopular protest. Politics has a heavy hand in the game as well, with conservative parties pushing for more business growth and protection, including transportation access, while liberal parties focus on the environment and green-zone promotion. Barcelona right now is operating under a leftist/liberal government party, so the radical shift to green zones is consistent with the current political platform. Their plans easily carry through to 2030 with continued changes and city redesign.
Jane Goodall Initiates Massive Billion Tree Reforestation Project Involving Fans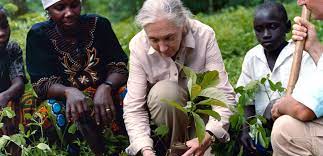 The loss of flora and fauna species due to habitat loss is among the most harmful and distressing outcomes of deforestation. Forests are home to 70 percent of ground plants and biological species, according to National Geographic. Deforestation endangers not only known species but also new species.
The rainforest trees offering shelter for some animals also create a temperature-regulating covering. Deforestation causes a more severe temperature change from day to sundown, similar to a desert, fatal for many residents.
Major Reforestation Effort
Many efforts have been established over the decades to mitigate the effects of deforestation. The Jane Goodall Foundation's most recent efforts, on the other hand, are being considered ambitious and massive projects. Many individuals believe that individuals can restore forests all across the world.
Throughout the United Nations Climate Week, world-renowned primatologist Dr. Jane Goodall started a grassroots initiative to promote their ecological renovation project, the Trillion Tree Campaign.
Trees for Jane is a neighborhood preservation and reforestation initiative founded by Jane Goodall, the empowering founder of the Jane Goodall Institute. Its purpose is to end environmental destruction and help restore the world's diminishing stock of natural vegetation.
She voiced the film A Trillion Trees, which encourages everyone to grow a plant in their yards, roofs, or towns.
As the globe approaches a critical boundary in stopping climate change, their webpage strives to motivate, inform, and mobilize a worldwide audience to act now.
They believe that Trees For Jane will inspire a worldwide audience to help the UN's aim of planting one trillion trees by 2030, from learners and lecturers to advocates, organizations, and politicians.
While Goodall urges everyone to plant trees, the documentary also emphasizes the necessity of tree protection and restoration. At TreesforJane.org, anyone may help by planting a tree or contributing.
What is Deforestation?
Deforestation is the planned, natural, or unintentional clearing, damaging, or otherwise removal of trees. It may happen anywhere with many trees and various greenery, but it's happening a lot right now in the Amazon rainforest.
Global warming, logging, soil degradation, limited harvests, inundation, higher greenhouse gas levels in the air, and a slew of other issues for aboriginal populations can all occur due to reducing trees and various plants.
Greenhouse Gases Have Increased
A lack of trees permits a more significant quantity of greenhouse gases to be emitted into the atmosphere, in addition to habitat loss. Healthy forests absorb CO2 from the atmosphere and operate as excellent carbon sinks. Deforested areas lose this ability, releasing more carbon into the atmosphere.
The Atmosphere's Water
The trees also help in controlling the water cycle, which helps to prevent the amount of water in the atmosphere. There is less water in the air to return to the soil in deforested areas. As a result, the earth becomes drier, making it impossible to cultivate crops.
Erosion of The Soil and Flooding
Soil degradation and coastal flooding are two further consequences of deforestation. Trees aid in the retention of water and dirt, which offers abundant nutrients for other forest life.
The land erodes and drains away without woods, forcing people to relocate on and continue the cycle. The barren soil left behind by this soil degradation is more vulnerable to flooding, particularly in coastal areas.