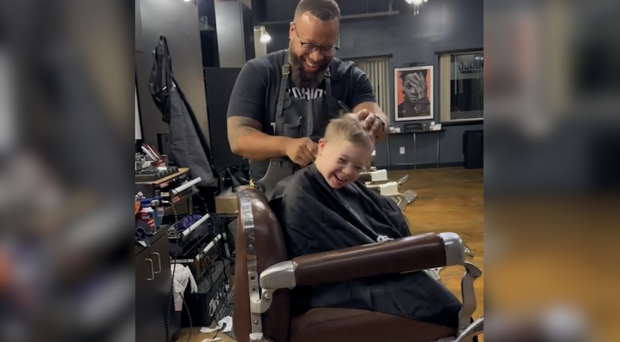 Barber Generously Gives Free Haircuts To Special Needs Children
In a world where acts of kindness seem to be few and far between, it's refreshing to hear about people who go above and beyond to make a positive impact in their community. One such person is Vernon Jackson, a barber based in Cincinnati, who opens his shop on his day off to cut hair for children with special needs. What's more, he does it all for free.
Jackson's shop, Noble Barber and Beauty, has become a haven for children with special needs who may have had negative experiences at other barber shops or salons. Jackson saw a need for a more patient and understanding approach to haircuts for children with special needs after hearing countless horror stories from parents. He knew that he could help make a difference.
"I figured I would compromise by coming in on my day off so there would be no other barbers or stylists in the shop and I could give them the full attention that they need," Jackson explained. He believes that by providing a calm and quiet environment, the children will eventually become more comfortable and may even enjoy coming in for haircuts when other employees and clients are there.
What started as a small act of kindness has grown into something much bigger. Jackson's generosity has inspired others to give back as well. When he first started advertising the haircuts, a friend messaged him and asked if he could sponsor a haircut. More friends wanted to donate, and Jackson started a GoFundMe campaign called the "Gifted Program" to cover expenses and allow more children to benefit from his services. Now, all the haircuts are free.
The impact of Jackson's kindness has extended far beyond Cincinnati. He gets clients from all over Ohio and has received messages and interest from people all over the world. He hopes to use the money from the GoFundMe campaign to cover travel expenses for families who want to travel with their children to get haircuts in a calm, patient, and fun environment.
It's easy to get lost in the negativity that seems to dominate our newsfeeds, but Vernon Jackson is a shining example of the good that exists in the world. His selfless act of kindness has touched the lives of countless families, and his efforts to make the world a better place are truly inspiring.
Drew Carey's Beyond Generous Gesture to Support Striking Writers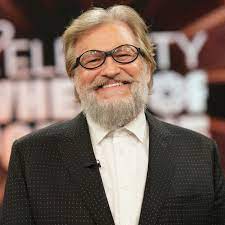 In times of struggle, acts of kindness and generosity can bring hope and relief to those in need. Drew Carey, a well-known television personality, has once again shown his compassion by providing daily lunches for members of the Writer's Guild of America (WGA) who are currently on strike. This remarkable gesture is helping to alleviate some of the financial strain faced by these hardworking individuals.
Drew Carey is graciously covering the expenses at two local businesses for WGA members who show their guild card. The two restaurants involved in this endeavor are Bob's Big Boy in Burbank and Swingers Diner on Beverly. With every meal, Drew is estimated to be spending thousands of dollars per day to ensure that these writers are well-fed during this challenging time.
This is not the first time that Drew Carey has demonstrated his support for the WGA. During the 2007 strike, he generously provided lunches to struggling writers for two consecutive months. His commitment to helping others in need has not wavered over the years, and he continues to be a beacon of kindness.
The gratitude expressed by the WGA members for Drew's actions is overwhelming. Many writers have taken to social media to share their appreciation and to highlight the impact of his generosity. One writer tweeted, "Drew bought me lunch for two months straight in '07 when I was struggling with that WGA strike. In a better place now, but Drew continues to be a good dude." The outpouring of thanks and support from the WGA community is a testament to the positive effect that Drew's kind gestures have on their lives.
The participating restaurants have become a gathering place for WGA members, who are not only enjoying the delicious meals but also feeling the love and support from Drew. The writers express their gratitude repeatedly, and the staff at the restaurants are grateful to be part of this compassionate act. They feel privileged to play a role in facilitating Drew's generosity and witness the joy it brings to those in need.
Being a writer can be challenging, with periods of financial uncertainty and limited opportunities. The current strike has exacerbated these difficulties, making every complimentary meal a significant relief for the writers. As one member explained, "They're very, very happy and they're very, very thankful to Drew." The impact of Drew's support goes beyond a single meal—it represents a lifeline for those facing financial hardships during the strike.
Drew Carey's unwavering commitment to supporting the WGA and his genuine care for those in need is truly commendable. His actions remind us of the power of kindness and the difference one person can make in the lives of others. As the strike continues, the lunches provided by Drew serve as a ray of hope and a reminder that the writing community is not alone in their fight.
In times of hardship, it is heartwarming to see individuals like Drew Carey step forward and offer their support. His kindness and generosity are an inspiration to us all, and his contributions to the well-being of the WGA members are deeply appreciated.