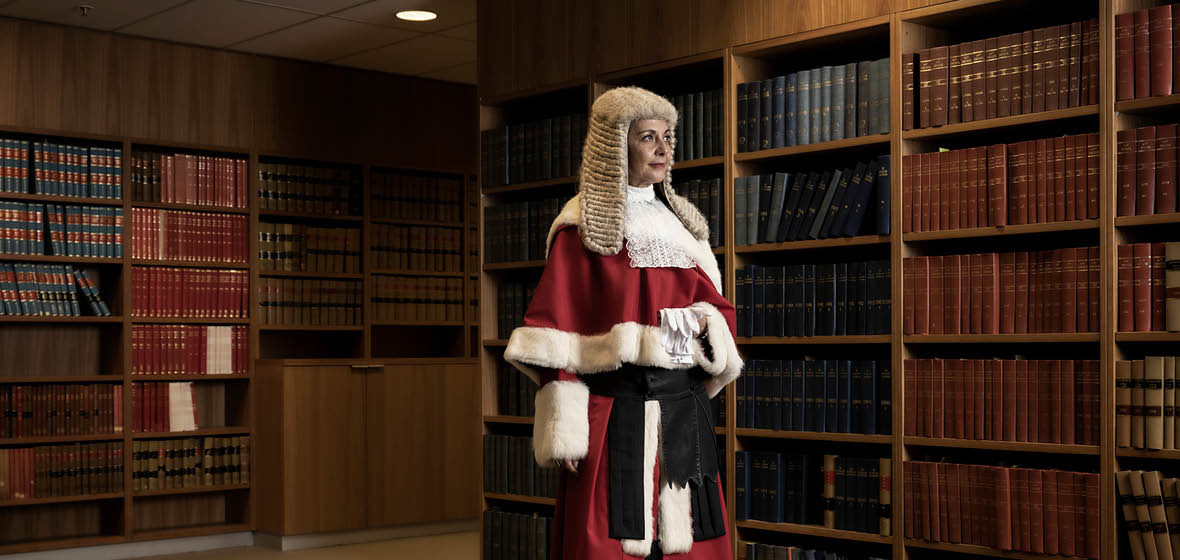 Australian Supreme Court Judge's Amazing Rise to the Bench
New South Wales sees a lot of historic, amazing things. However, one thing the Australian state saw recently that raised more than a few eyebrows involved it's latest choice in a state Supreme Court judge. The Australian region has a lot of families and people from different diversities. The legal bench is no exception, especially now with the appointment of Justice Dina Yehia.
Originally from Egypt, Yehia migrated to Australia with her family when she was just a child. Her first language was Arabic, and she struggled at first to adapt to her new home. Yehia's retelling of her childhood experiences of trying to "fit in" is probably an understatement to the challenges she grew up with. However, she credits a lot of mentoring work from her family and then teachers as she grew older.
By the late 1980s, Yehia was doing the work a lot of other attorneys tried to avoid: criminal defense. However, it allowed her to cut teeth early as a litigator, providing critical work for the Western Aboriginal Legal Service. All her clients were indigenous Australians through that service, which gave her a direct insight to what can happen with an unequal legal system. Seeing both events in the court as well as to indigenous families at home, it reinforced Yehia's commitment to better legal access for the less privileged. That first phase lasted eight years before Yehia was then promoted to the status of public defender at the turn of the Millennium, and thirteen years later she became a Deputy Sr. Public Defender. It was only a year later that Yehia took the bench at the District Court level in mid-2014.
During her first years as a judge, Yehia became a critical influencer, creating and advocating for the Walama List. An odd name, but it represents a diversion court system that is specific to indigenous cases in Australia. Focused on holistic applications of the law, specific to Aboriginal defendants and those of Torres Strait, the Walama List is intended to reshape how the law treats the indigenous in the country. It's a fundamental issue; three out of ten prisoners in Australia's prisons are indigenous, yet they are three out of one hundred in the population. The Walama List shifts the judgment of crimes to indigenous elders versus generic Australian courts, automatically bringing far greater engagement in the proceedings by the defendant and the indigenous community.
Now, as part of the New South Wales Supreme Court, Justice Yehia has another chance to fundamentally reshape the law and its impact again. She is one of a score of new judges that are reconstituting the face of the Australian state court, creating far better representation of the New South Wales community in general. She hopes to take that role to its greatest potential.
Brave 12-Year-Old Girl Saves Family from Carbon Monoxide Poisoning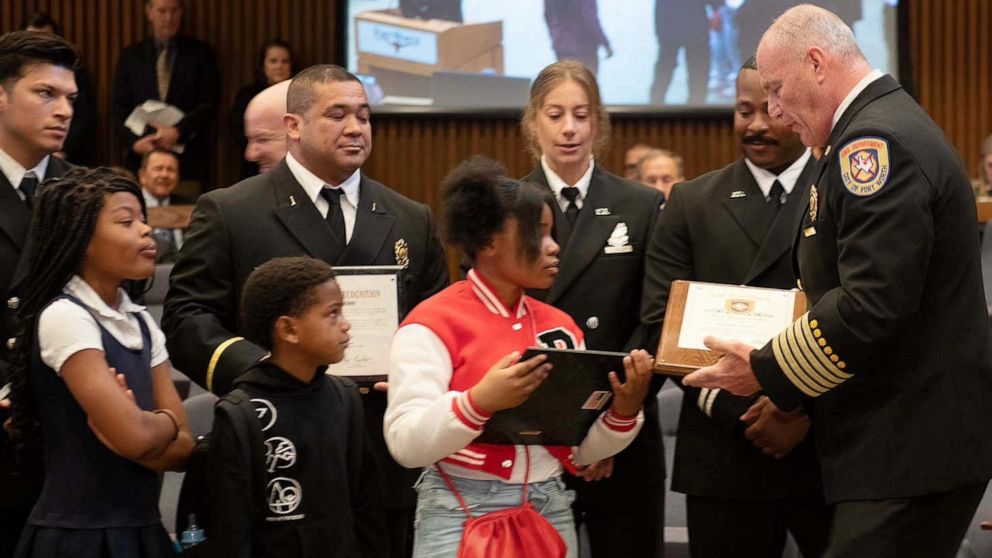 In a remarkable act of courage and quick thinking, 12-year-old Jaziyah Parker from Fort Worth, Texas, became a true hero when she saved her family from a dangerous situation. Jaziyah's keen observation and immediate action prevented a potential tragedy from unfolding.
One day, while Jaziyah was at home, she noticed something was wrong. Her mother and younger brother began to feel sick and lose consciousness. Jaziyah didn't panic but instead sprang into action. She grabbed the phone and dialed 911, desperately seeking help. In the recording of the 911 call, Jaziyah can be heard saying, "Something wrong with my mama. Can you hurry up and come?" Her plea for assistance was a crucial step that would ultimately save her entire family.
Little did Jaziyah know, her family's home was filling up with a silent but deadly gas called carbon monoxide. This odorless and colorless gas can be extremely harmful and even fatal when inhaled. But Jaziyah's sharp instincts and timely call for help prevented a tragic outcome. Her actions ensured that her family received the necessary assistance in time.
The Fort Worth Fire Department recognized Jaziyah's bravery and quick thinking during a special ceremony held on May 23, 2023. The firefighters honored her for her heroic act, commending her for the bravery she displayed in a challenging situation. Jaziyah's actions exemplify the importance of staying calm and taking action during emergencies.
Carbon monoxide poisoning is a serious concern, as it can occur in any home due to faulty appliances, heating systems, or ventilation issues. This incident serves as a reminder for everyone to have carbon monoxide detectors installed in their homes and to be aware of the signs and symptoms of poisoning. Symptoms such as dizziness, headaches, nausea, and confusion should never be ignored, as they could indicate carbon monoxide exposure.
Jaziyah's story is an inspiration to us all. Her courage and quick response saved her family from a potentially fatal situation. She serves as a shining example of how even young individuals can make a significant impact and help those in need. Her actions remind us that heroes can emerge at any age, and we should always be prepared to lend a helping hand in times of crisis.