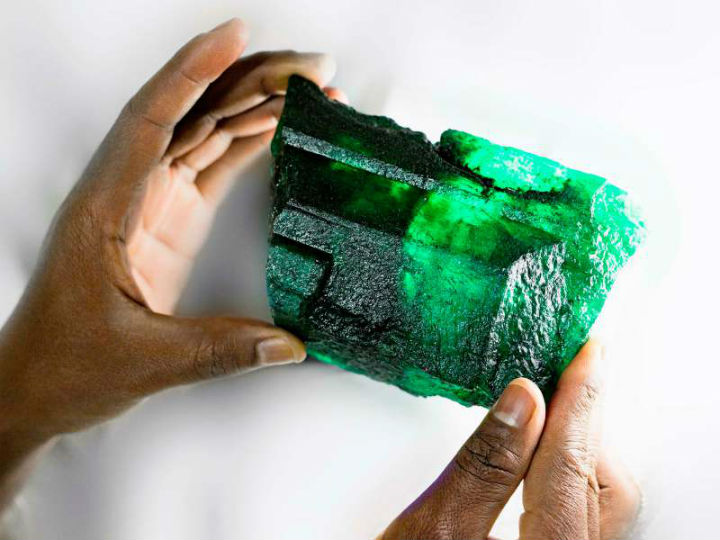 At an Unbelievable 5,655 Carats, This May Be One of The Largest Emeralds Ever Mined
The demand for colored gemstones from Zambia is constantly increasing. This has led to the discovery of emeralds that measure in at a whopping 5655 carats. Zambian emeralds are fast becoming some of the most popular in the world. Jewelers and consumers like it because it is beautiful with a distinct blue-green color. Their value is high but they are affordable. Zambia is now second only to Colombia when it comes to the production of emeralds.
Don't Let the Rocks Fool You
The geologist Debapriya and emerald miner Richard Kapeta discovered the large emeralds in October in a gem field mine. The rock is now popularly known as 'Inkalamu' which translates to 'Lion.' It is as big as the size of an arm and weighs over 1.1 kg. It has joined the competition against emeralds from Brazil and Columbia. The rock may be large but it is not the largest one to be found in Zambian gem fields. In 2010, a bigger rock was discovered. The 6225 karats rock was named 'The Elephant.' This rock measured in at 6225 carats. It is locally referred to as 'Insofu' which is Bemba for elephant. It got this name as a way to honor the World Land Trust's 'Wild Lands Elephant Corridor Project.'
The Lion
The Lion is a 5655-carat emerald known for its perfect golden green hue and clarity. It was discovered in Kagem mine which is the largest in the world. It was found in an area that is known to produce emerald that is impressive in terms of color, clarity, and size. It was named 'Inkalamu' which is Zambian Bemba language meaning Lion. It was given the name in honor of the Zambian Carnivore Program and the Niassa Carnivore Project in Mozambique. These conservation partners played an important role in the discovery of this gem. This emerald continues to be sought after all over the world especially in European countries.
The Value of the Inkalamu emerald
Unlike with diamonds, it may be difficult to estimate the price of such large emeralds. It is also difficult to estimate the exact number of individual gems that the Inkalamu emerald can produce. However, the emerald will certainly go into the history books as one of the most exceptional gemstones. It may produce hundreds of offcuts which will be used to make beads and smaller gems. The cuts will be plenty and fine-quality. Some buyers may choose to purchase it as an investment considering how rare it is. The good quality of the gem comes from the fact that it formed more than 450 million years ago from a combination of magma and in-situ minerals.
Zambian Emeralds
Zambian emeralds have been a major boost to the economy of the country. The strength of the precious stones is rated between 7.5and eight. This means that only diamonds and sapphires are harder. Their quality and beauty remain timeless making the great for all conditions. They are less brittle and porous than emeralds from other countries. Their green color makes them suitable for 20th and 30th anniversaries and as traditional gifts.
Mining in Zambia
Zambian emeralds are top quality regardless of the carats. If you happen to find them they may be of more value to you than bigger rocks from other parts of the world. Zambia has always had a long history of mining and the potential for more discoveries is great. It may benefit a lot not only from the mining of emeralds but also other minerals such as copper. The mining sector accounts for about 12% of the country's GDP.
N.C. Zoo Announces The Rare Birth of A Sand Cat Kitten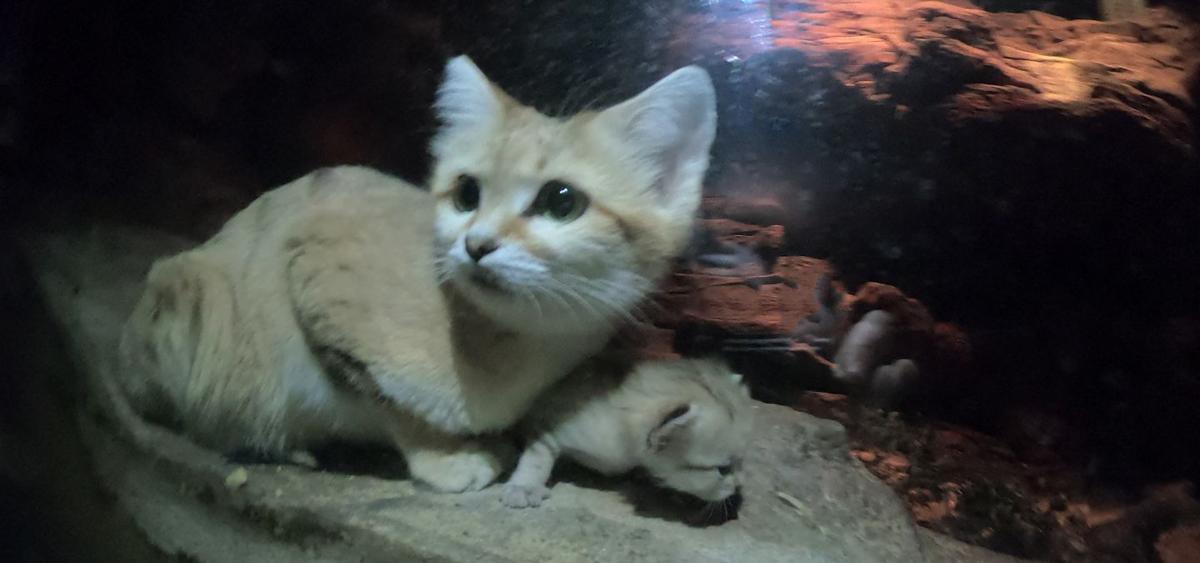 Small, fierce, and daring- words that describe the feline species known as Sand cats.
In the wild, they are mostly found in the desert where they live off insects, small rodents and even venomous snakes. They are extremely rare due to their quiet and reserved nature, which is why there is a lot of celebration over the birth of a Sand Cat on Monday, Aug. 10. The kitten is the first of the mother Najma and father, Cosmo aged 3 and 5 respectively. 
The mother and kitten are currently in a secluded area of the N.C. Zoo and have minimal human contact. They live in the Desert habitat, which is currently closed to the public in accordance with COVID-19 restrictions.
The birth of a sand cat under human care is a rare occurrence. There are only 13 facilities affiliated with the Association of Zoos and Aquariums (AZA) in possession of sand cats, and only about six of them have breeding pairs. In 2019, there were only 33 sand cats in all AZA zoos.
They are petite in size- just like domestic cats, but there is nothing domestic about these desert cats. They are ferocious wild animals that should never be kept as pets, especially in the presence of kids so don't let their small sizes fool you. Their big ears and relatively large eyes distinguish them from domestic cats, but they can be a lot smaller in size. For Sand Cats under human care, life expectancy is about 10-12 years. 
Sand Cats are native to the deserts of North Africa and the Arabian Peninsula. They are nocturnal creatures that can adapt to the hot and cold extremes of their desert environments, primarily because of their thick fur. Their large ears help them pick up low sound frequencies, and this comes in handy when searching for prey or looking for mates. They are solitary creatures by nature, and are only found in pairs for mating purposes. The large span of the desert, however, makes it difficult for two separate Sand Cats to meet, so it takes a long time for that to ever happen. 
Sand Cats keep a low profile by being active at night, staying close to the ground, and leave zero footprints in the sand, making it difficult for humans to see or track them in the wild. All these factors make it a Herculean task to study them and get an accurate number of sand cats living in the wild.