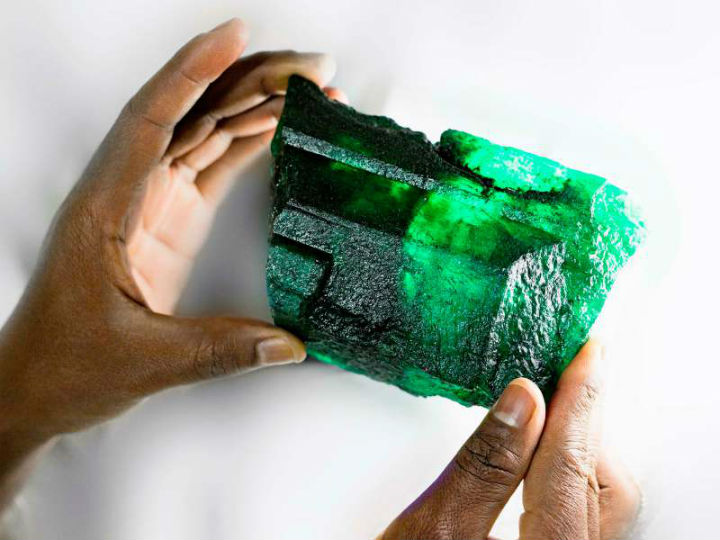 At an Unbelievable 5,655 Carats, This May Be One of The Largest Emeralds Ever Mined
The demand for colored gemstones from Zambia is constantly increasing. This has led to the discovery of emeralds that measure in at a whopping 5655 carats. Zambian emeralds are fast becoming some of the most popular in the world. Jewelers and consumers like it because it is beautiful with a distinct blue-green color. Their value is high but they are affordable. Zambia is now second only to Colombia when it comes to the production of emeralds.
Don't Let the Rocks Fool You
The geologist Debapriya and emerald miner Richard Kapeta discovered the large emeralds in October in a gem field mine. The rock is now popularly known as 'Inkalamu' which translates to 'Lion.' It is as big as the size of an arm and weighs over 1.1 kg. It has joined the competition against emeralds from Brazil and Columbia. The rock may be large but it is not the largest one to be found in Zambian gem fields. In 2010, a bigger rock was discovered. The 6225 karats rock was named 'The Elephant.' This rock measured in at 6225 carats. It is locally referred to as 'Insofu' which is Bemba for elephant. It got this name as a way to honor the World Land Trust's 'Wild Lands Elephant Corridor Project.'
The Lion
The Lion is a 5655-carat emerald known for its perfect golden green hue and clarity. It was discovered in Kagem mine which is the largest in the world. It was found in an area that is known to produce emerald that is impressive in terms of color, clarity, and size. It was named 'Inkalamu' which is Zambian Bemba language meaning Lion. It was given the name in honor of the Zambian Carnivore Program and the Niassa Carnivore Project in Mozambique. These conservation partners played an important role in the discovery of this gem. This emerald continues to be sought after all over the world especially in European countries.
The Value of the Inkalamu emerald
Unlike with diamonds, it may be difficult to estimate the price of such large emeralds. It is also difficult to estimate the exact number of individual gems that the Inkalamu emerald can produce. However, the emerald will certainly go into the history books as one of the most exceptional gemstones. It may produce hundreds of offcuts which will be used to make beads and smaller gems. The cuts will be plenty and fine-quality. Some buyers may choose to purchase it as an investment considering how rare it is. The good quality of the gem comes from the fact that it formed more than 450 million years ago from a combination of magma and in-situ minerals.
Zambian Emeralds
Zambian emeralds have been a major boost to the economy of the country. The strength of the precious stones is rated between 7.5and eight. This means that only diamonds and sapphires are harder. Their quality and beauty remain timeless making the great for all conditions. They are less brittle and porous than emeralds from other countries. Their green color makes them suitable for 20th and 30th anniversaries and as traditional gifts.
Mining in Zambia
Zambian emeralds are top quality regardless of the carats. If you happen to find them they may be of more value to you than bigger rocks from other parts of the world. Zambia has always had a long history of mining and the potential for more discoveries is great. It may benefit a lot not only from the mining of emeralds but also other minerals such as copper. The mining sector accounts for about 12% of the country's GDP.
Re-purposing Old Wind Turbine Blades With Smart Ideas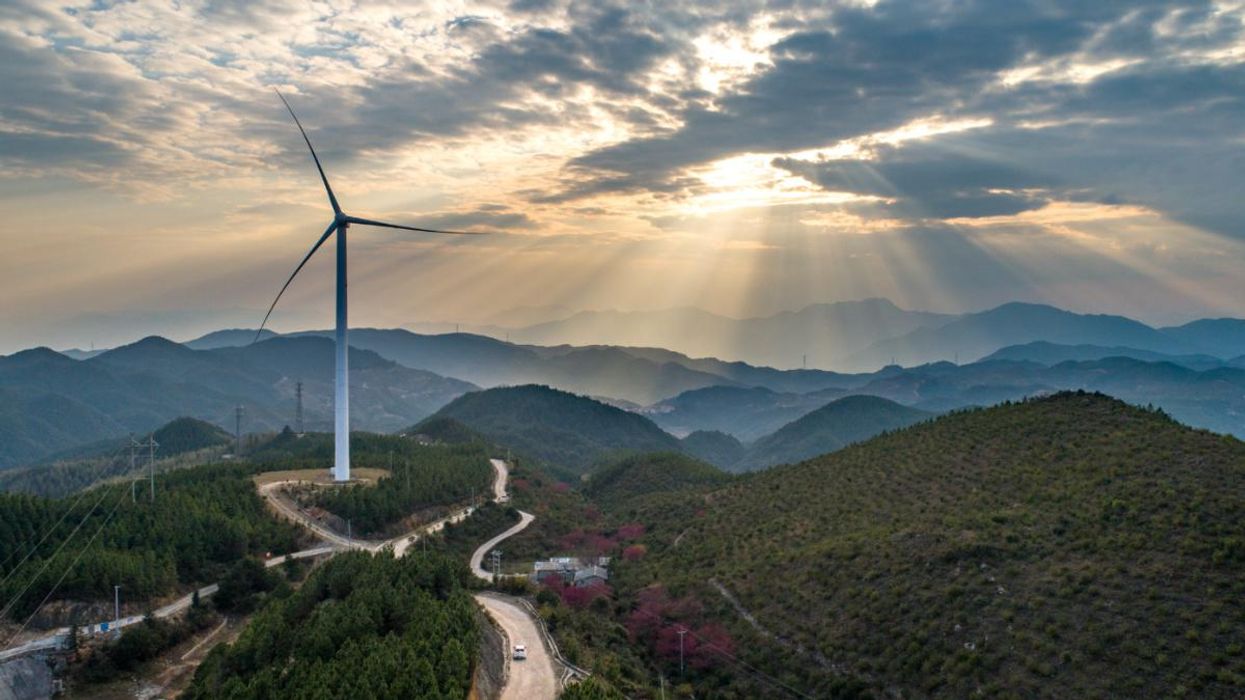 People have probably seen them in the distance next to highways or out in the country, wind farms generating energy for local and regional communities with a free resource in the local wind patterns shaped by geological forms in the area.
However, like anything mechanical, eventually even giant wind turbines start to breakdown and need replacement. And that creates a new issue about what to do with old turbine blades. Interestingly, there is no shortage of solutions for this challenge.
Industrial rafters in Ireland have found the old turbine blades ideal for being repurposed into recycled base material. The output has been turned into reinforcement for bridges, concrete forms, wake walls along the coastlines and noise barriers. Not only are the turbine blades large in size, producing a great amount of workable material for crafters, they are made of fiberglass, which is an extremely flexible and strong material. Traditionally, fiberglass is not recyclable. However, that fiberglass can become raw material for repurposed fiberglass in other structures. It finds a use for what otherwise would end up in the landfill and the same channel helps reduce the need to create more fiberglass as well.
Given the first generation of blades had some challenges with being reused until folks got creative with the fiberglass source, the subsequent generations of turbine blades are now being made from carbon fiber instead. Carbon fiber has a very high re-use factor, and that's a good thing for Ireland, which is already dealing with what do about 11,000 tons of old blades coming into waste management within the next four or five years.
A typical junked blade runs a length of 14 meters, more than long enough for small bridges that may only be 5 to 10 meters long. The blade becomes the core for a new bridge, and the outer material is wrapped around it for both protection and aesthetics. The result is a walking bridge that has an ideal gentle curve for walking and an integrity that can easily handle pathway weight on it without problems.
On the coast, wake barriers provide a needed protection to help stop erosion and keep soil on land versus being washed into the ocean. The old blades provide a durable and element-resistant material that can last for years as a barrier, stopping erosion and re-using material otherwise destined for landfill space. Alternatively, other jurisdictions are thinking about using the blades for transmission towers and electrical elevated junction points for power grids.
The creativity that is being shown with how to re-use old turbine blades has been an amazing development, and it's a good sign that the first generation of blades is not going to be yet another mistake created by good intentions but ending up polluting the environment in a different way. Not to mention, the re-utilization of the blade material has produced various other building material savings as well, producing downstream positive effects and less consumption overall as a result.