At an Unbelievable 5,655 Carats, This May Be One of The Largest Emeralds Ever Mined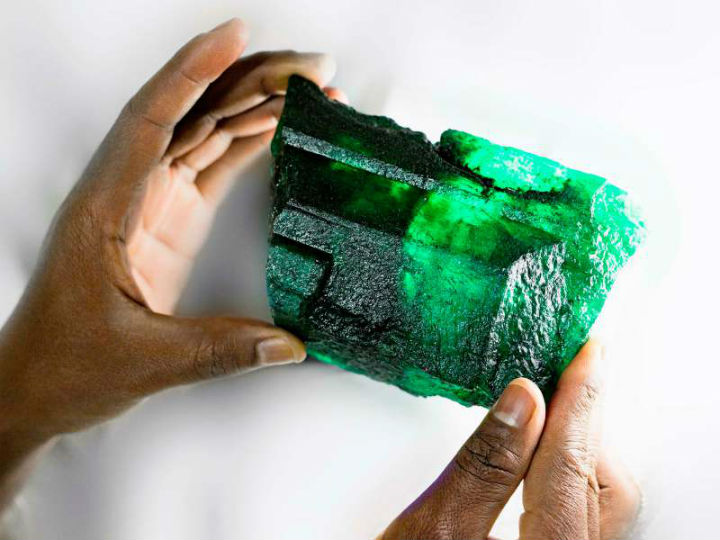 The demand for colored gemstones from Zambia is constantly increasing. This has led to the discovery of emeralds that measure in at a whopping 5655 carats. Zambian emeralds are fast becoming some of the most popular in the world. Jewelers and consumers like it because it is beautiful with a distinct blue-green color. Their value is high but they are affordable. Zambia is now second only to Colombia when it comes to the production of emeralds.
Don't Let the Rocks Fool You
The geologist Debapriya and emerald miner Richard Kapeta discovered the large emeralds in October in a gem field mine. The rock is now popularly known as 'Inkalamu' which translates to 'Lion.' It is as big as the size of an arm and weighs over 1.1 kg. It has joined the competition against emeralds from Brazil and Columbia. The rock may be large but it is not the largest one to be found in Zambian gem fields. In 2010, a bigger rock was discovered. The 6225 karats rock was named 'The Elephant.' This rock measured in at 6225 carats. It is locally referred to as 'Insofu' which is Bemba for elephant. It got this name as a way to honor the World Land Trust's 'Wild Lands Elephant Corridor Project.'
The Lion
The Lion is a 5655-carat emerald known for its perfect golden green hue and clarity. It was discovered in Kagem mine which is the largest in the world. It was found in an area that is known to produce emerald that is impressive in terms of color, clarity, and size. It was named 'Inkalamu' which is Zambian Bemba language meaning Lion. It was given the name in honor of the Zambian Carnivore Program and the Niassa Carnivore Project in Mozambique. These conservation partners played an important role in the discovery of this gem. This emerald continues to be sought after all over the world especially in European countries.
The Value of the Inkalamu emerald
Unlike with diamonds, it may be difficult to estimate the price of such large emeralds. It is also difficult to estimate the exact number of individual gems that the Inkalamu emerald can produce. However, the emerald will certainly go into the history books as one of the most exceptional gemstones. It may produce hundreds of offcuts which will be used to make beads and smaller gems. The cuts will be plenty and fine-quality. Some buyers may choose to purchase it as an investment considering how rare it is. The good quality of the gem comes from the fact that it formed more than 450 million years ago from a combination of magma and in-situ minerals.
Zambian Emeralds
Zambian emeralds have been a major boost to the economy of the country. The strength of the precious stones is rated between 7.5and eight. This means that only diamonds and sapphires are harder. Their quality and beauty remain timeless making the great for all conditions. They are less brittle and porous than emeralds from other countries. Their green color makes them suitable for 20th and 30th anniversaries and as traditional gifts.
Mining in Zambia
Zambian emeralds are top quality regardless of the carats. If you happen to find them they may be of more value to you than bigger rocks from other parts of the world. Zambia has always had a long history of mining and the potential for more discoveries is great. It may benefit a lot not only from the mining of emeralds but also other minerals such as copper. The mining sector accounts for about 12% of the country's GDP.
Three Week Pet and House Sitting Turns Into a Year Long Mystery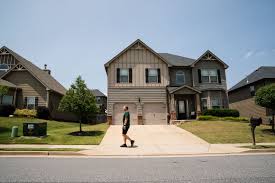 Any responsible pet owner knows that if you cannot bring the animals with you then you need to make arrangements to ensure they are taken care of. If you are going to be gone for any length of time it is also a good idea to have someone check in on the house once in a while to make sure everything is ok. Last year one Canadian man agreed to watch his neighbor's home while they were away.
The neighbors were going to be traveling for a few weeks visiting family overseas. They asked the man and his wife to watch the house and their pets and check on the house for three weeks while they went to Taiwan as his mother was dying and they wanted to see her and spend time with the family. They left the man $500 dollars for food for their 2 German Sheppards and their cat. The man agreed and went over daily to feed the pets and would walk through the house to check on things every week.
On July 1, he got an email asking if the man and his wife could watch things for a little longer. It was taking more time than they expected to take care of everything after his mother had died. They agreed and expected the man to return in 2 week's time. They never arrived and no other communications were received. On July 21, the man sent an email but never got a reply. By the end of the month the neighbor's cell phone had been disconnected and he was not responding to any email messages at all now. At some point in the following weeks a pipe had burst and ended up flooding the basement causing massive water damage. The man did not know what to do now since he still could not get in touch with the family.
He ended up paying someone out of his own pocket to have the leak fixed, and he also paid for one of their dogs to have surgery. This was quickly becoming a real nightmare situation, and worst of all, he had no idea how long it was going to last. He thought about trying to track them down via social media but they had a very common last name and he had no address or name for contact on who they were staying with in Taiwan so it seemed a search on his own was going to be fruitless.
The electricity was still running in the house, which the man credited to an autopayment. The internet was also still working. There was no way to track down a place of employment or other contact ins Canada who might know the couple and be able to help track them down. So, after waiting nearly a year, the man filed a missing person report with the police to try and get some help finding out what happened to the couple. Eventually, they got a response- there was good news and bad news.
The good news was that the couple were alive and well and not dead or in prison as the man had feared. The bad news was that they seemed to be very irresponsible and privileged people. They said they had asked a relative to come to get the pets and deal with the house but had never checked in with him to see if any of it had been done. They said the man and his wife could keep the pets if they wanted or he could find some way to take them off their hands. He also seemed to care little about the house and made a statement along the lines of – if we ever come back we can pay to fix it or just buy a new house.
The man said that he and his wife would keep the pets as they couldn't bear to give them up after a year of caring for them. They were also very worried about what this couple may do with animals they seemed to truly care so little about. It is one of the most bizarre stories ever, but at least it ends on a happy not and those pets are still in good hands and are being loved and cared for. But let this be a warning before anyone agrees to house sit or pet sit for something- get all the details and contact information before you ever say yes!