At 600 Feet, India's Statue is Now The World's Tallest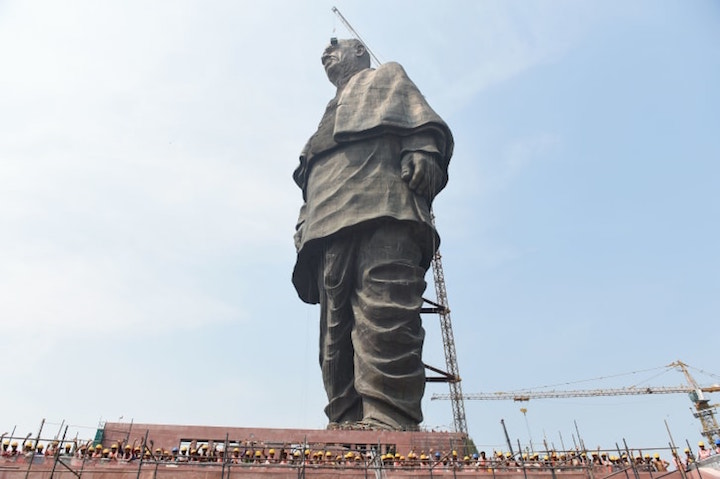 India is known for a great deal of things and innovation is certainly one of them. The country that has long been known as a leader of the tech industry, a forerunner in industry, and a spearhead for many other endeavors now has the distinction of being home to the tallest statute in the world.
The Statue of Unity
The statue is called the Statue of Unity and is a tribute to the independence leader, Sardar Vallabhbhai Patel, who was once the first Deputy Prime Minister of India. The statue was unveiled on October 31st of this year and is quite impressive to view.
The statue was designed by sculptor Ram V. Sutar and is located just above the Narmada River in Gujarat, a western Indian state. The statue was announced years ago and then Prime Minister Narendra Modi said that he wanted the statue to be truly grand, so grand that everyone would stop and take notice the world over.
The aim was to make the statue of Sardar Patel larger than the statue of Liberty in the United States, twice as large in fact. The statue is an impressive 597 feet tall itself which is almost twice as tall as the statue of liberty. Its impressive, nearly 600 foot height makes it the tallest statue in the world.
Missing its Aim?
The statue, though it was meant to bring unity, seems to have done the exact opposite. The statue cost over $410 million dollars to build, which was pulled from state funds, individual funds, and federal funds. Many residents believe that the money could have been better used had it not been used to build the large statue.
So far, there have been many protests about the statue including those by farmers, tribal activists, and many more. Some of the protests have even turned violent which meant that thousands of police officers have had to be deployed to help stop the protests. Local farmers have even stated that they should be compensated for the money that has been taken by the government for various projects that should have come to the farmers.
Symbol
The statute is a great symbol of unity according to the prime minister and he says that he is happy it was built. The statue is supposedly a sign of the integrity and resolve of India. The statue is not going to be the tallest for long however, the western state of Maharashtra India is also building a statue of their own. This state is said to be even larger. The statue is going to be of the Maratha Warrior King Shivaji that is supposed to be a grand 190 meters or 623 feet tall. For now, the current statue is the largest and the prime minister believes it will help draw tourists from far and wide to bring even more notoriety and prosperity to India.
Only time will tell what the new statue will mean and what it will look like and how tall it will truly end up being.
Why women make capable firefighters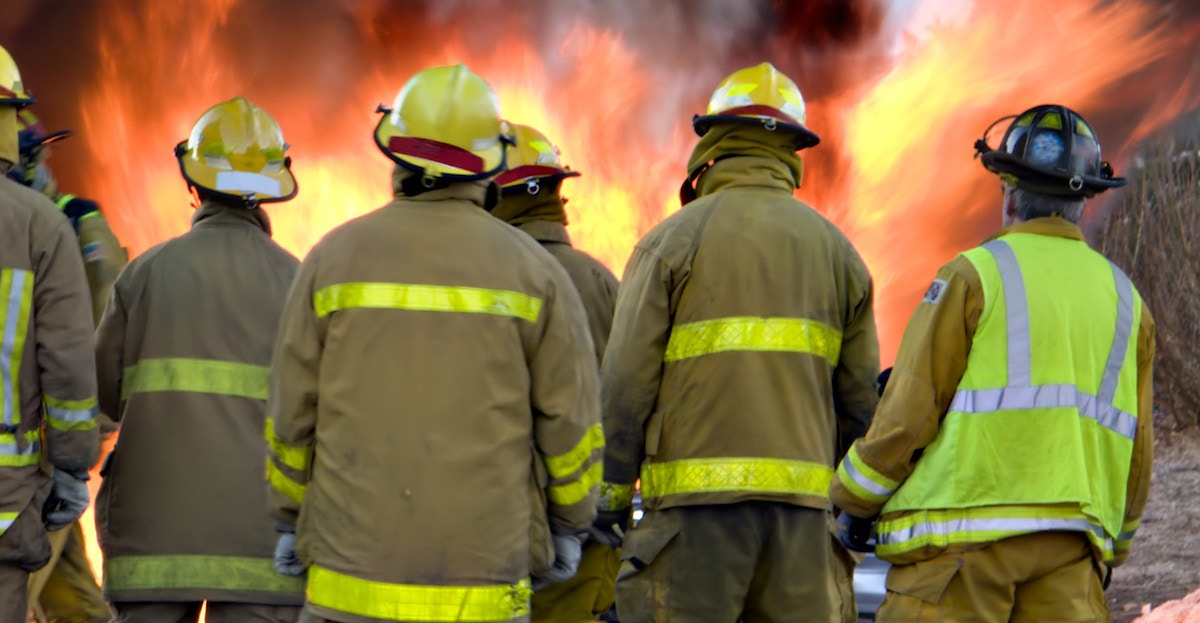 It's unfortunate that the idea persists in society that women are not capable of working as firefighters. As women have become increasingly prominent in other industries that have been traditionally dominated by males such as construction and logging, their numbers on the ranks of firefighting squads continue to remain low.
Take the Fire Department of New York as an example. In 2018, five women succeeded in graduating from New York City's Fire Academy. While some progress has been made for women in the FDNY since the fire department lost a gender discrimination lawsuit back in 1982, there are still fewer than one percent of firefighters for the department who are female. While fire departments in cities such as Seattle, Minneapolis, and Miami have more women, the average for fire departments across the nation is only about five percent female.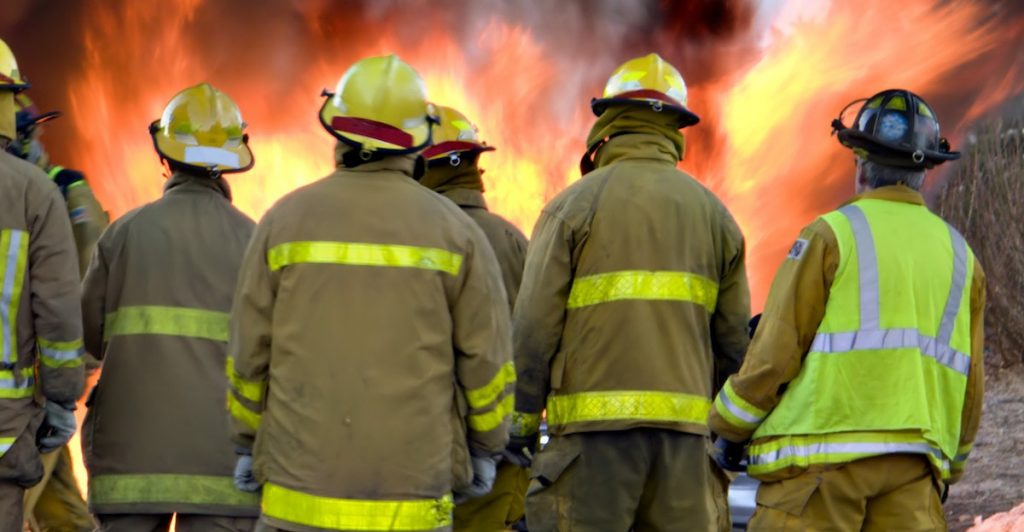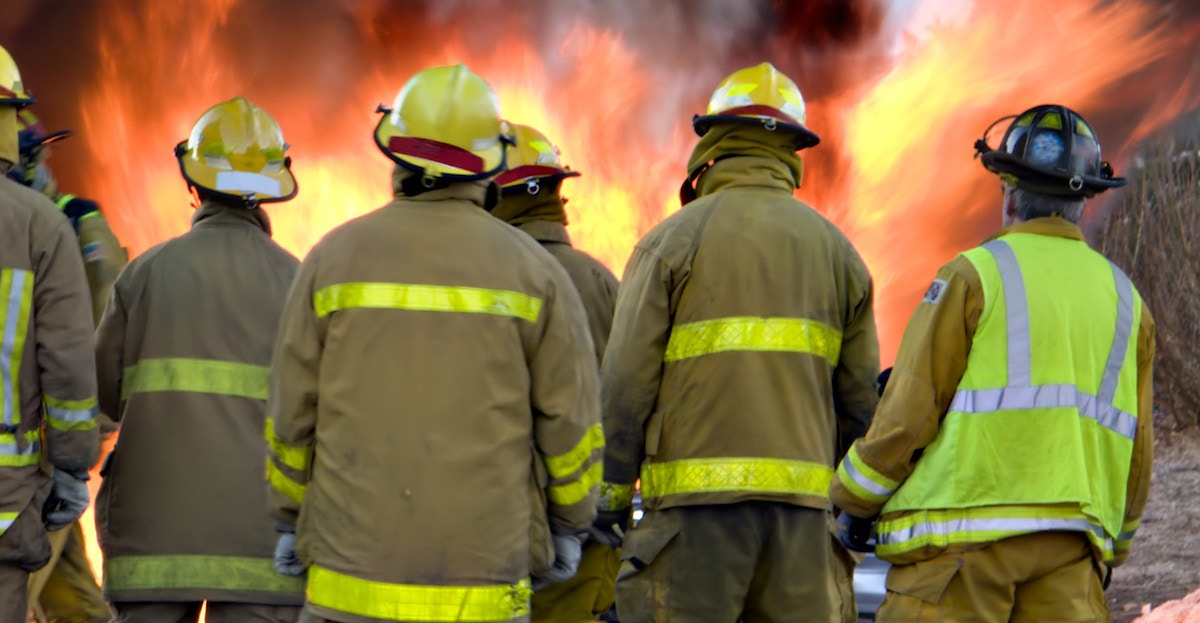 Historically, women have long been successfully putting out fires in this country. Back in 1815, Molly Williams volunteered to serve at the firehouse fo New York City's Oceanus Engine Company No. 11. Williams was a female slave working with a company that was not only all male, but all white as well. Williams was offered a job after she single-handedly handled a call when every man in the company was unable to handle the call because of being infected by the flu.
Another early female firefighter in the US was Emma Vernell. She was 50 years old when she became the first woman to work as a firefighter in the state of New Jersey.
Some people continue to wonder if women are really capable of working as firefighters. One needs only look at statistics to find an answer to this quandary. Consider statistics from the national Candidate Physical Abilities Test that firefighters need to pass. In 2008, 70 percent of all women who took the exam passed. This figure is not significantly far behind the percentage of men who passed the exam. In the same year, 75 percent of men passed. This shows that women are not statistically far behind men in taking the exam and passing or failing is more a matter of individual capabilities than a question of gender.
It's likely that women remain underrepresented in the firefighting profession because of traditionally perceived gender roles. Fire departments all over the country have been found to have testing and qualification procedures that not only discriminate against women, but also against minorities as well. Available equipment is often designed to fit men rather than women. Also, harassment toward women is rampant in some departments.
Nevertheless, women succeed in careers as firefighters. In fact, hundreds of women have attained the rank of captain or lieutenant in their careers as firefighters. In fact, the city of San Francisco fire department was led by a woman, Chief JoAnne Hayes-White, as of 2004.
It's important that people realize that females are perfectly capable of serving as firefighters because, as a female Wisconsin firefighter once remarked, "No one cares if you're a woman when their house is on fire".