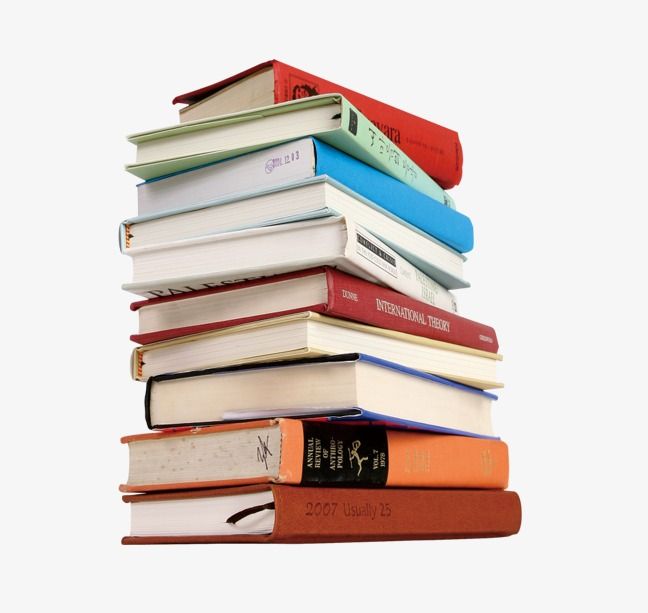 Asylum Seeker Gets a Ton of Donated Books After Asking
Imagine being locked up in a prison for up to 500 days. It would make a lot of folks go batty. And in real prisons, sometimes that does happen. However, in the world of an asylum seeker, being contained and kept from freedom is also a common occurrence. That was the case for one fellow who, trying to get protection versus being extradited back to the country he was escaping from, found himself in a limbo for close to 500 days instead. However, once his story became known, a number folks started responding to help, and for this particular fellow's case, they did it with books.
The fellow involved, Ali, is one of some 37,000 candidates for asylum who all want the same thing and instead are kept in a limbo in a designated hotel until their case is processed. The reason the public found out about Ali was the fact that he ended up being profiled in a periodical that ended up with wide circulation, the Observer. And that triggered a wave of response. The reason being was the fact that Ali stated he wished he had a few books to read being stuck in his hotel room. Readers obliged, and suddenly he was swimming in books being donated from across England for his reading. The response got so far out, the University of Reading even provided Ali a library pass to their own collection.
Ali has been in a legal pinch point since he arrived in the U.K. He found a way to get across the channel in a boat last year after making is way from Iran, then across the Middle East, then Europe and finally the Channel itself. For Ali, the response from the readers was heartwarming, especially after the shock of asylum quarantine once he made his want onto the shores of the U.K. In Ali's opinion, he greatly appreciated the charity and help. It gave him and entirely new impression about the people of the home he wants to adopt if his asylum is approved.
Of course, the article has given Ali a bit of notoriety as well. When he's standing at the bus stop, it's not uncommon for another rider to notice Ali and ask him about the article. Interestingly, there were others that noticed the article and responded to it as well. Normally, small boat refugees arriving in the U.K. don't get a very good response from the British government, according to the Refugees Council. However, the fact that so many responded with books has clearly highlighted a reevaluation of official policies and whether they are in tune with the people's interest.
Unfortunately, Ali's case is not an isolated instance. As mentioned earlier, hundreds of asylum seekers are being kept in hotels until their cases are processed and completed, based on the current Home Office policies for unauthorized immigrant entries seeking asylum.
Local councils are not supportive of the national policy. In fact, East Riding and Ipswich both tried to resist and stop hotels being used in their areas for asylum seeker housing. However, the attempt failed. Another eight jurisdictions are now entertaining suing the Home Office to force an injunction and stop the practice altogether. In other cases, unjustified conditions are now occurring, with asylum seekers crammed in poor level hotels and experiencing pest outbreaks like scabies. As Ali put it, the situation of trapped asylum seekers is not being actively solved. So, he hopes his own story at least highlights the need for a better solution.
Drew Carey's Beyond Generous Gesture to Support Striking Writers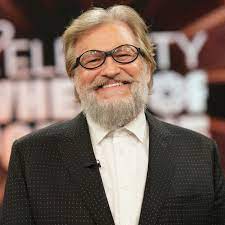 In times of struggle, acts of kindness and generosity can bring hope and relief to those in need. Drew Carey, a well-known television personality, has once again shown his compassion by providing daily lunches for members of the Writer's Guild of America (WGA) who are currently on strike. This remarkable gesture is helping to alleviate some of the financial strain faced by these hardworking individuals.
Drew Carey is graciously covering the expenses at two local businesses for WGA members who show their guild card. The two restaurants involved in this endeavor are Bob's Big Boy in Burbank and Swingers Diner on Beverly. With every meal, Drew is estimated to be spending thousands of dollars per day to ensure that these writers are well-fed during this challenging time.
This is not the first time that Drew Carey has demonstrated his support for the WGA. During the 2007 strike, he generously provided lunches to struggling writers for two consecutive months. His commitment to helping others in need has not wavered over the years, and he continues to be a beacon of kindness.
The gratitude expressed by the WGA members for Drew's actions is overwhelming. Many writers have taken to social media to share their appreciation and to highlight the impact of his generosity. One writer tweeted, "Drew bought me lunch for two months straight in '07 when I was struggling with that WGA strike. In a better place now, but Drew continues to be a good dude." The outpouring of thanks and support from the WGA community is a testament to the positive effect that Drew's kind gestures have on their lives.
The participating restaurants have become a gathering place for WGA members, who are not only enjoying the delicious meals but also feeling the love and support from Drew. The writers express their gratitude repeatedly, and the staff at the restaurants are grateful to be part of this compassionate act. They feel privileged to play a role in facilitating Drew's generosity and witness the joy it brings to those in need.
Being a writer can be challenging, with periods of financial uncertainty and limited opportunities. The current strike has exacerbated these difficulties, making every complimentary meal a significant relief for the writers. As one member explained, "They're very, very happy and they're very, very thankful to Drew." The impact of Drew's support goes beyond a single meal—it represents a lifeline for those facing financial hardships during the strike.
Drew Carey's unwavering commitment to supporting the WGA and his genuine care for those in need is truly commendable. His actions remind us of the power of kindness and the difference one person can make in the lives of others. As the strike continues, the lunches provided by Drew serve as a ray of hope and a reminder that the writing community is not alone in their fight.
In times of hardship, it is heartwarming to see individuals like Drew Carey step forward and offer their support. His kindness and generosity are an inspiration to us all, and his contributions to the well-being of the WGA members are deeply appreciated.