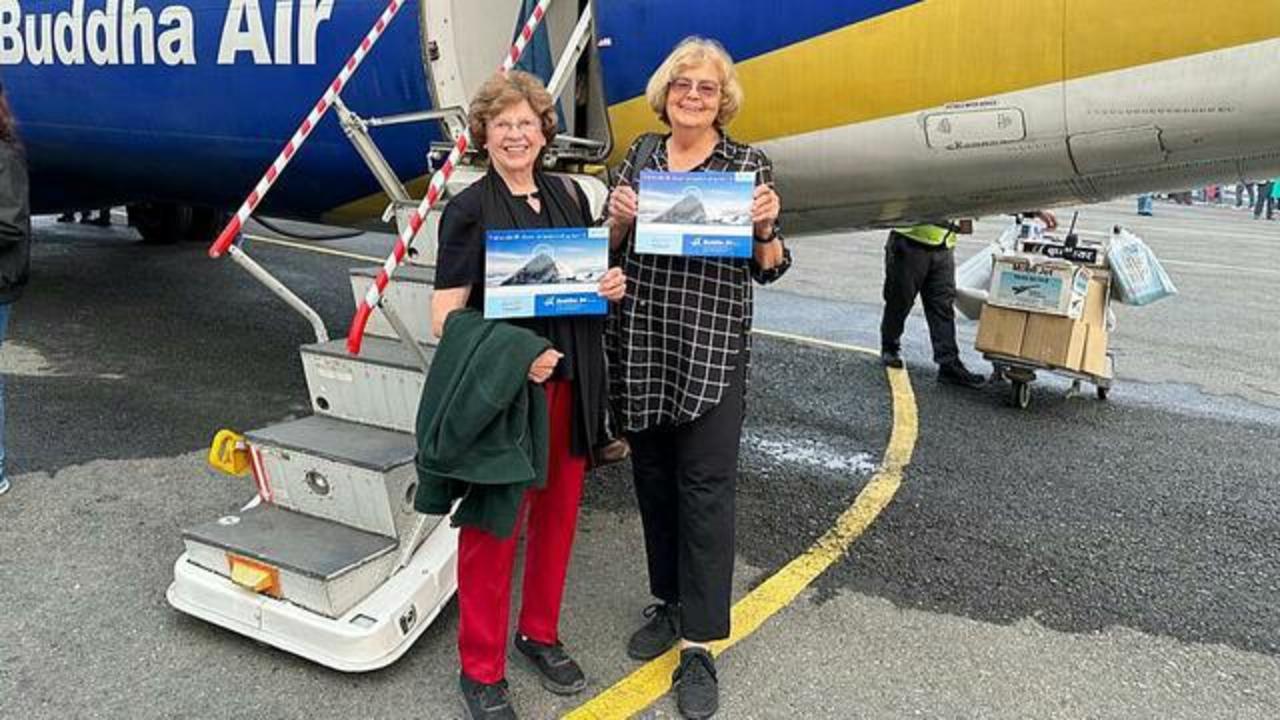 Around The World In 80 Days At 81 Years Old
Two women, Sandy Hazelip and Ellie Hamby, both 81 years old and good friends, are embarking on a journey of a lifetime. They have set themselves the challenge of seeing the world in 80 days, inspired by the Jules Verne novel "Around the World in 80 Days". Their goal is to visit all seven continents, see the nine wonders of the world, and explore 18 different countries – all within the space of 80 days.
Sandy and Ellie have been friends for many years and have always shared a love of travel. The idea for their latest adventure came from Sandy, who suggested to Ellie, "Don't you think it would be fun for us to go around the world in 80 days at age 80?". Although they are now 81, they decided to take on the challenge anyway.
Their journey began in 2023, after being delayed for a year due to the Covid pandemic. They started off their adventure by checking off Antarctica from their list and seeing Mount Everest.
Sandy and Ellie are not your average tourists, however. They travel cheaply and pack lightly, ensuring that they can make the most of every moment of their adventure. Their families are thrilled that they are getting to take this journey and experience all that the world has to offer.
The two women first met when they both traveled to Zambia, and have remained friends ever since. They hope that their journey will inspire other older citizens to start traveling and exploring more. They believe that there is so much to see and experience in the world, and that age should not be a barrier to adventure.
As Sandy and Ellie continue their journey, they are sure to experience many incredible sights and sounds. They are a true inspiration to others, showing that it is never too late to take on new challenges and explore the world.
400-Pound Black Bear Rescued From Waterway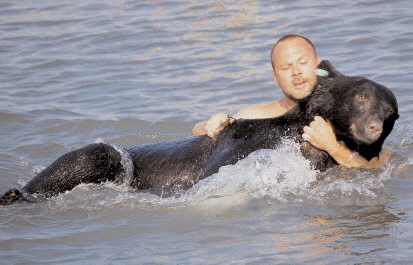 A Florida man recently became a hero after saving a 400lb black bear from drowning. Black bears are known to be excellent swimmers and are athletic animals, but the bear in question was not in its usual state when it jumped into the water. The bear had been tranquilized after walking into a residential neighborhood, and when the tranquilizer started to take effect, it ran towards the water and eventually began to sink.
Wildlife biologist Adam Warwick immediately sprang into action, jumping into the water to save the bear. Despite the bear's massive size, Adam was able to keep its head above water and pull it to safety. Although he suffered only a scratch in the process, Adam's bravery was a testament to the care and dedication of wildlife officials in protecting and preserving the natural world.
Black bears are found in various parts of North America, including Florida, and are excellent swimmers. They are known for their athletic ability and can easily swim across rivers and lakes in search of food and territory. However, when the bear in question was tranquilized, it was not in its natural state, and its swimming abilities were significantly compromised.
The incident highlights the importance of wildlife officials in preserving natural habitats and protecting animals from harm. Despite the risks involved, these officials put their lives on the line to ensure that animals receive the care and protection they need. The successful rescue of the black bear is a reminder of the importance of caring for the environment and all its inhabitants, no matter how large or small.