Are There Any Different Characteristics Between Left And Right Handers?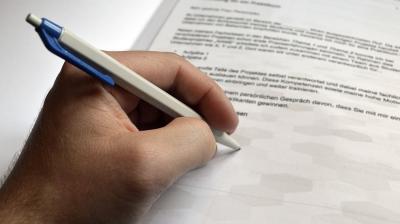 The dominant handedness for the population is the right hand, with 10% of the population is left-handed. This statistic has been consistent for at least five thousand years, which is in the early Paleolithic phase of the Stone Age.
* Left-handed people were considered evil or not lucky, and the Latin word for left is "sinister."
* Because of the right-handed dominance, the typical spiral notebook opens right to left with the spiral on the left side. Those who are left-handed writing is not convenient. Spiral notebooks are also available for left-handers, which opens left to right with the spiral on the right side.
* Research published in Brain at the University of Oxford, which reviewed the DNA of 400,000 people in the U.K., found that right-handers' verbal skills were inferior to that of left-handers. A study of the brain images from 10,000 people supported by the fact that the left and right sides of the brain communicated with each other.
* Further, genetic studies found that the genes between right and left-handers were different, which resulted in the difference in their brain structures.
A genetic component in handedness is apparent, according to Dr. Gwenaëlle Douaud, associated with Oxford's Welcome Centre for Integrative Neuroimaging as a Fellow. However, more research is needed to study in more depth the difference in verbal tasks between left and right-handedness, according to Dr. Akira Wiberg, a fellow at the University of Oxford. The question must be thoroughly investigated relative to the coordination of the left and right hemispheres of the brain using more sophisticated verbal-ability testing.
Studies continue to look at factors other than genetics that contribute to determining the differences between left and right-handedness. One line of research is to determine the general factor of nature/nurture. Nature generally refers to genetic factors, while nurture refers to environmental factors. For instance, studies have found that your dominant hand is 25% determined by genetics, and 75% determined by environmental factors. However, handedness is far more complex based on genetic factors alone. The scientist used a population that would be better predictive as to the main factor which determined handedness. Twin studies were conducted based on the hypothesis that the main factor is genetics and not the environment (nongenetic). Australian and Dutch families were studied with twins (25,000 people). But to the surprise of scientists, only 25% of the study participants, handedness was explained by genes. The conclusion was that influential environmental factors determined the handedness of 75% of the population.
A study performed by Carolien G. F. de Kovel from the Max Planck Institute for Psycholinguistics in Nijmegen based on 500,000 participants. This study concluded that:
a. Left-handedness is determined in the first few years of life,
b. Handedness can also be determined before birth using ultrasound.
c. Left-handedness was suppressed later in life by such environmental factors as forcing left-handed children to relearn handedness because of the bias towards right-handed children that were taught writing in UK schools which practice was common in the UK.
d. Because of the forced relearning of handedness, standardized handedness tests did not account for the environmental factor of bias against left-handedness because of social taboos.
e. Environmental factors that increase left-handedness were birth weight, whether the infant was breastfed (i.e., not being breastfed increased chance of being left-handed), and mothers who gave birth in the summer increased chance of having left-handed children.
Conclusion
There are multiple factors, both nature, and nurture, that are factors in determining handedness. One can argue that the determination of handedness may depend upon the biased hypothesis of a scientist based on their non-scientific point of view. However, it is easy to dismiss the principal reason as opposed to research results. The fault is probably not the design of the research studies, but the inherent complex question of the ultimate cause of handedness, which means that there are multiple causes of handedness and the research studies cannot control the various nature and nurture factors that are intertwined.
The Remarkable Story Of Felix The Black Lab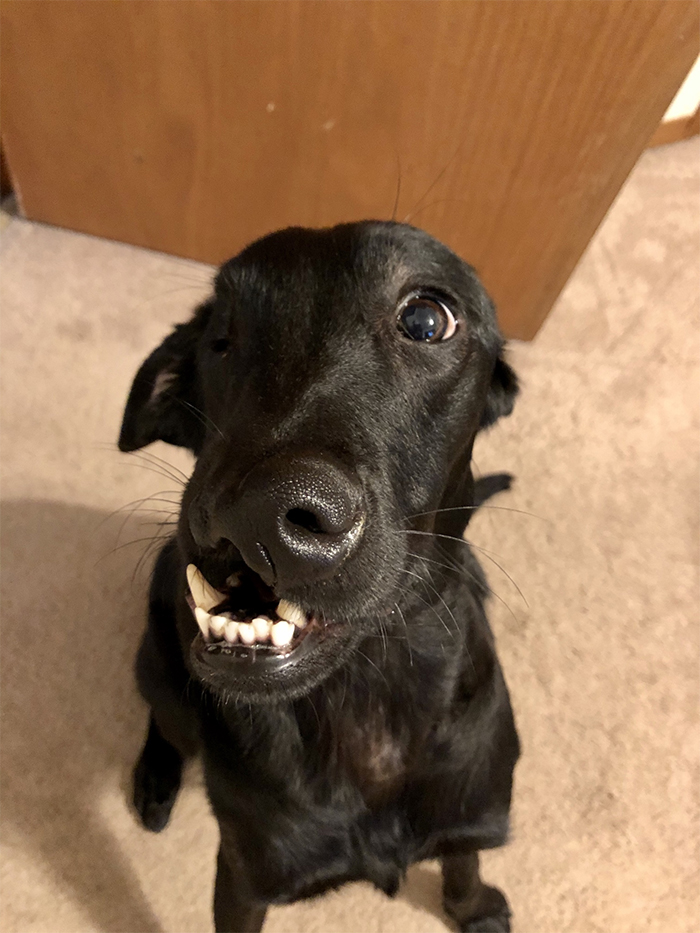 This is the remarkable story of Felix the Black Lab. Felix has had to overcome a lot of obstacles throughout his life. Felix was born with a cleft lip and cleft palate. Cleft lip and cleft palate are openings in the upper lip and the roof of the mouth. These openings can develop during infancy when the facial structures don't completely develop. While cleft lip and cleft palate are often seen as birth defects, they can be inherited through genetics. Felix's owner believes that the dog developed the defects due to his mother having a poor diet or possibly inhaling chemicals.
In addition to being born with a cleft lip and cleft palate, Felix has also struggled with other health problems throughout his life. However, despite all of his struggles, Felix continues to have a great personality: always laughing and smiling.
Felix was adopted when he was just a few days old. The owner said that Felix was close to dying because his cleft lip and cleft palate left him unable to receive nutrients from his mother. Felix had pneumonia and the veterinarian declared that he only had a few more hours to live. As Felix started to grow, he had colon issues that caused digestive problems. He also has only one functioning eye and his jaws aren't aligned properly. Because Felix's teeth were not aligned properly, he was only able to eat canned food.
In spite of all of these issues, Felix continued to fight. His owner fed him through a tube for a few weeks until he recovered from his pneumonia symptoms. Felix's condition left him unable to chew dog food and lap water out of a bowl. He also had problems swallowing his food at times. Through it all, Felix remained energetic.
However, Felix's owner wanted to try to give him a better quality of living, so he had surgery to correct his clefts. The surgery was a success. The surgeon was able to repair the roof of Felix's mouth and rebuild his palate. The surgeon completed the procedure using Felix's own tissues. The surgery also caused Felix's skull to shift. In order to help transition to his new life post-surgery, Felix also takes some medications. In the aftermath of the surgery, Felix also had to eat through a feeding tube in his neck. It has been a huge adjustment period.
Thanks to the successful surgery, Felix has been able to enjoy many new experiences. He was able to go swimming for the first time. He's also able to eat and drink regularly like normal dogs. Felix enjoys spending time with his brothers and sisters, including an Australian cattle dog and a terrier. He enjoys playing with stuffed animals. Felix is a great example that you can overcome challenges if you maintain a positive outlook. To follow Felix's journey, go to his Imgur account.