Animal Shelter commits to care and shelter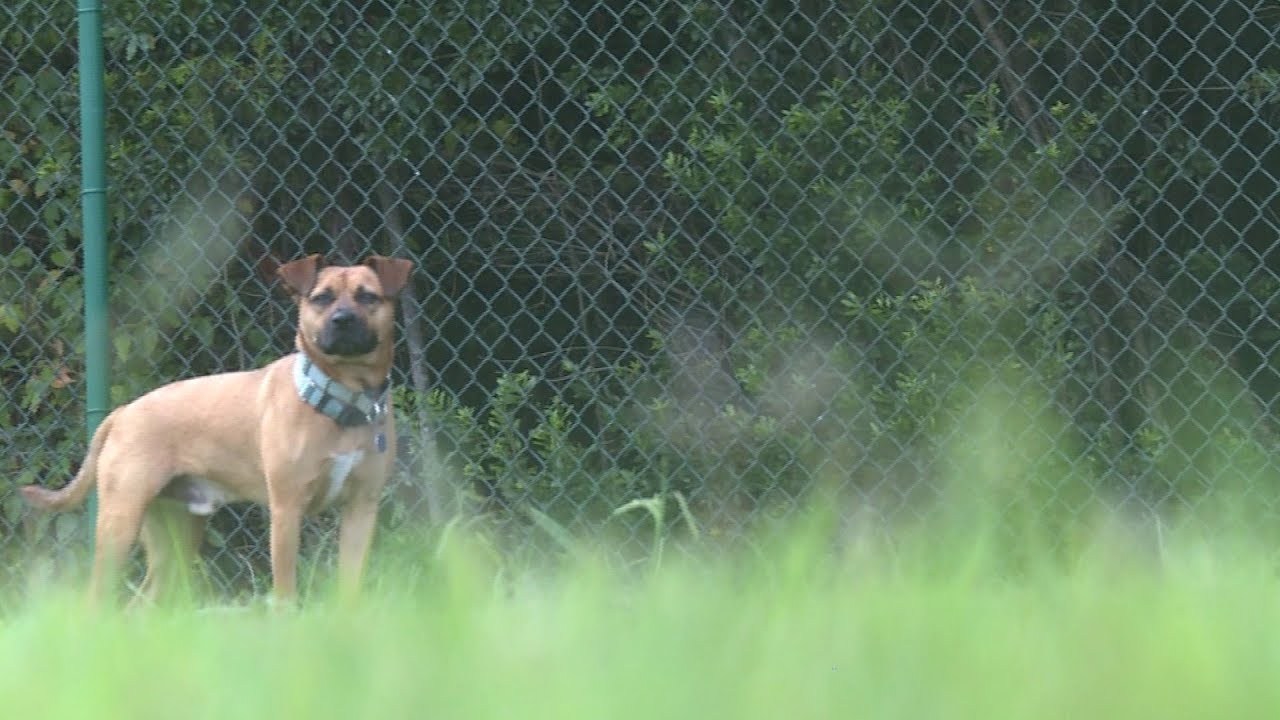 The Gloucester-Mathews Humane Society in Virginia is home to countless animals and many dogs discover new owners there. Banjo is a beagle mix and considers the animal shelter home. This dog was found in the forest, running wild – without proper shelter, food, and medications. Rescued in 2016, Banjo went through a tremendous transition when arriving at the shelter and it remains a continued process. Although it's been many years, the animal shelter remains committed to offer care, love, shelter and look after the total well-being of Banjo.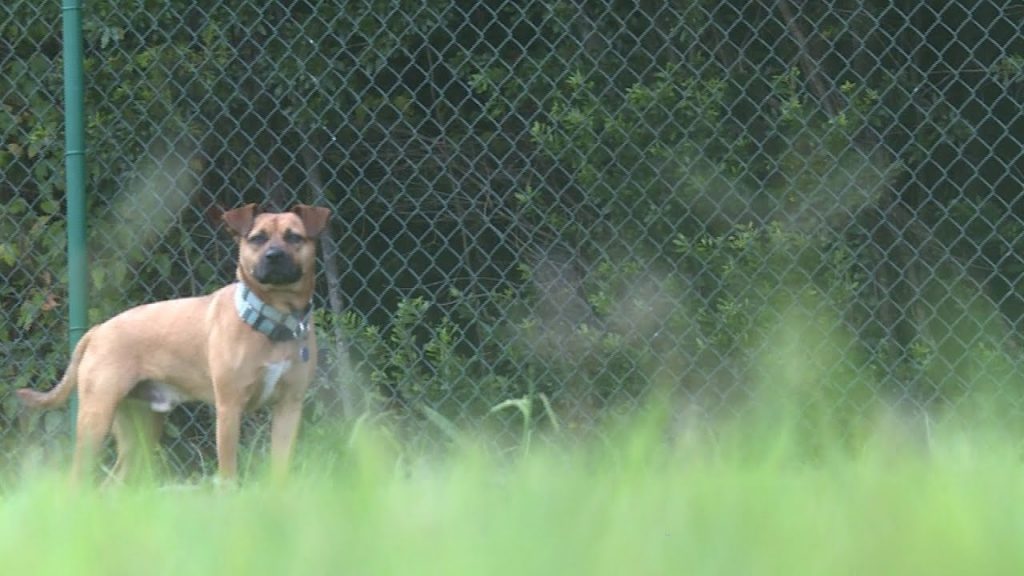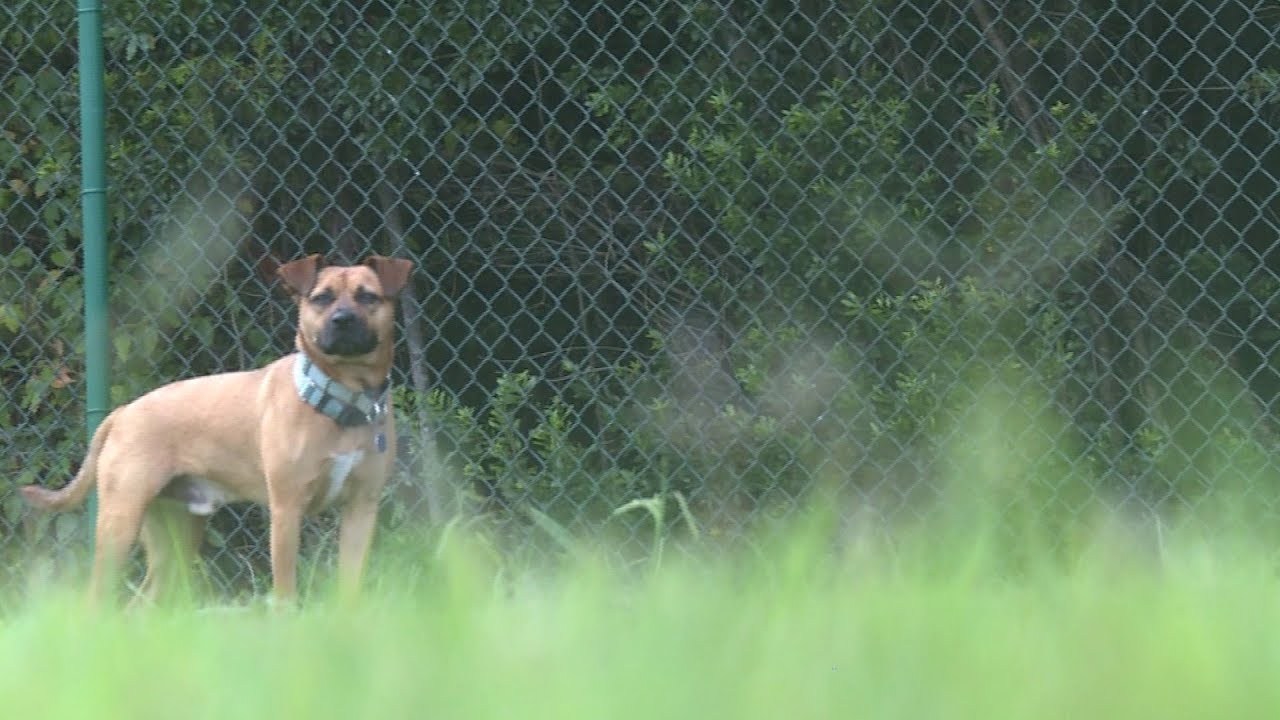 The life in the shelter can still trigger behaviors in animals that might not be viewable in a different environment. When people come to the shelter Banjo is often overlooked because of either distant and uninterested mannerisms – oddly curled up in the corner is not an inviting stance for any animal. The shelter has witnessed Banjo outside of the confines of the animal shelter and Banjo is a totally different dog. Banjo exhibits positive behavior and is excited to be running and jumping outside – the ideal demeanor for matching with a new home. Because everyone recognizes Banjo is just a different dog inside the shelter, the animal shelter will continue to keep him under their care. Each person visiting is told about Banjo, but it's almost as if Banjo has gotten so comfortable living at the shelter.
Some animals have strong associations with specific environments and many believe this is what is happening with Banjo. There's a memory that was so impactful when Banjo came to live at the shelter, making it difficult to transition to positive behaviors. When Banjo is outside running free, this likely triggers memories of being out in the wild in the environment that he knew prior to living in the animal shelter. Although being in the forest was not the safest place to be and provided very bad sustenance, Banjo had endless places to explore and could escape being around other dogs, that's not something possible in the animal shelter. However, if Banjo is adopted another environment will be great for Banjo. Unfortunately, Banjo doesn't make good first impressions and that prevents him from moving on.
Animal shelters like Gloucester-Mathews Humane Society in Virginia are a true blessing for these creatures, especially for long-term residents like Banjo. When many other shelters would have given up on a dog like Banjo, this Humane Society is truly committed keeping Banjo for life. This is a spectacular way to care for animals and to recognize that there can be real challenges to behavior and trauma that is not easily forgettable. Dogs that have been neglected and left to roam wild don't simply change, it's a combination of factors that are necessary for these animals to transform their behavior.
Next time you visit an animal shelter, be sure not to dismiss animals that aren't as social, you never know if you might be missing an incredible animal. Ask management about the dogs in the corner and perhaps try to experience these animals outside. Kudos to Gloucester-Mathews Humane Society in Virginia for their devotion to Banjo.
Three Week Pet and House Sitting Turns Into a Year Long Mystery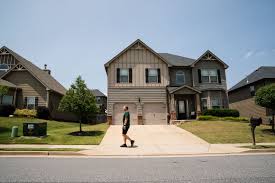 Any responsible pet owner knows that if you cannot bring the animals with you then you need to make arrangements to ensure they are taken care of. If you are going to be gone for any length of time it is also a good idea to have someone check in on the house once in a while to make sure everything is ok. Last year one Canadian man agreed to watch his neighbor's home while they were away.
The neighbors were going to be traveling for a few weeks visiting family overseas. They asked the man and his wife to watch the house and their pets and check on the house for three weeks while they went to Taiwan as his mother was dying and they wanted to see her and spend time with the family. They left the man $500 dollars for food for their 2 German Sheppards and their cat. The man agreed and went over daily to feed the pets and would walk through the house to check on things every week.
On July 1, he got an email asking if the man and his wife could watch things for a little longer. It was taking more time than they expected to take care of everything after his mother had died. They agreed and expected the man to return in 2 week's time. They never arrived and no other communications were received. On July 21, the man sent an email but never got a reply. By the end of the month the neighbor's cell phone had been disconnected and he was not responding to any email messages at all now. At some point in the following weeks a pipe had burst and ended up flooding the basement causing massive water damage. The man did not know what to do now since he still could not get in touch with the family.
He ended up paying someone out of his own pocket to have the leak fixed, and he also paid for one of their dogs to have surgery. This was quickly becoming a real nightmare situation, and worst of all, he had no idea how long it was going to last. He thought about trying to track them down via social media but they had a very common last name and he had no address or name for contact on who they were staying with in Taiwan so it seemed a search on his own was going to be fruitless.
The electricity was still running in the house, which the man credited to an autopayment. The internet was also still working. There was no way to track down a place of employment or other contact ins Canada who might know the couple and be able to help track them down. So, after waiting nearly a year, the man filed a missing person report with the police to try and get some help finding out what happened to the couple. Eventually, they got a response- there was good news and bad news.
The good news was that the couple were alive and well and not dead or in prison as the man had feared. The bad news was that they seemed to be very irresponsible and privileged people. They said they had asked a relative to come to get the pets and deal with the house but had never checked in with him to see if any of it had been done. They said the man and his wife could keep the pets if they wanted or he could find some way to take them off their hands. He also seemed to care little about the house and made a statement along the lines of – if we ever come back we can pay to fix it or just buy a new house.
The man said that he and his wife would keep the pets as they couldn't bear to give them up after a year of caring for them. They were also very worried about what this couple may do with animals they seemed to truly care so little about. It is one of the most bizarre stories ever, but at least it ends on a happy not and those pets are still in good hands and are being loved and cared for. But let this be a warning before anyone agrees to house sit or pet sit for something- get all the details and contact information before you ever say yes!