Animal Shelter commits to care and shelter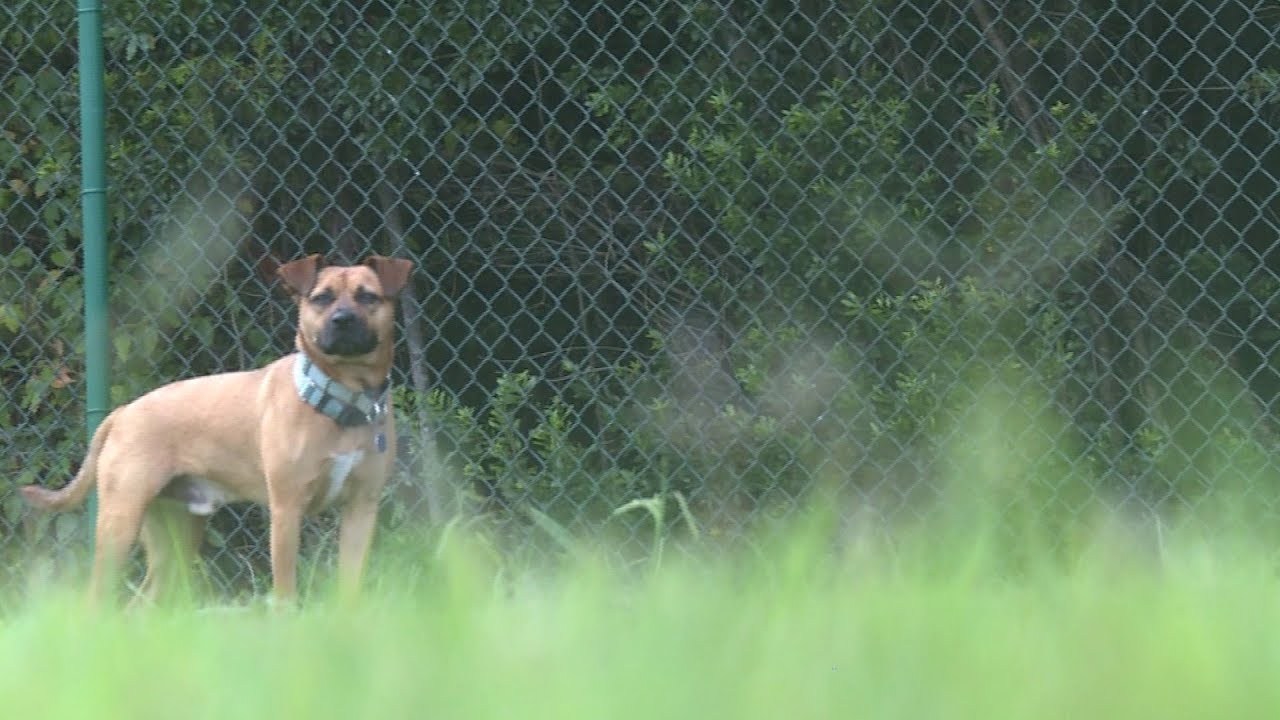 The Gloucester-Mathews Humane Society in Virginia is home to countless animals and many dogs discover new owners there. Banjo is a beagle mix and considers the animal shelter home. This dog was found in the forest, running wild – without proper shelter, food, and medications. Rescued in 2016, Banjo went through a tremendous transition when arriving at the shelter and it remains a continued process. Although it's been many years, the animal shelter remains committed to offer care, love, shelter and look after the total well-being of Banjo.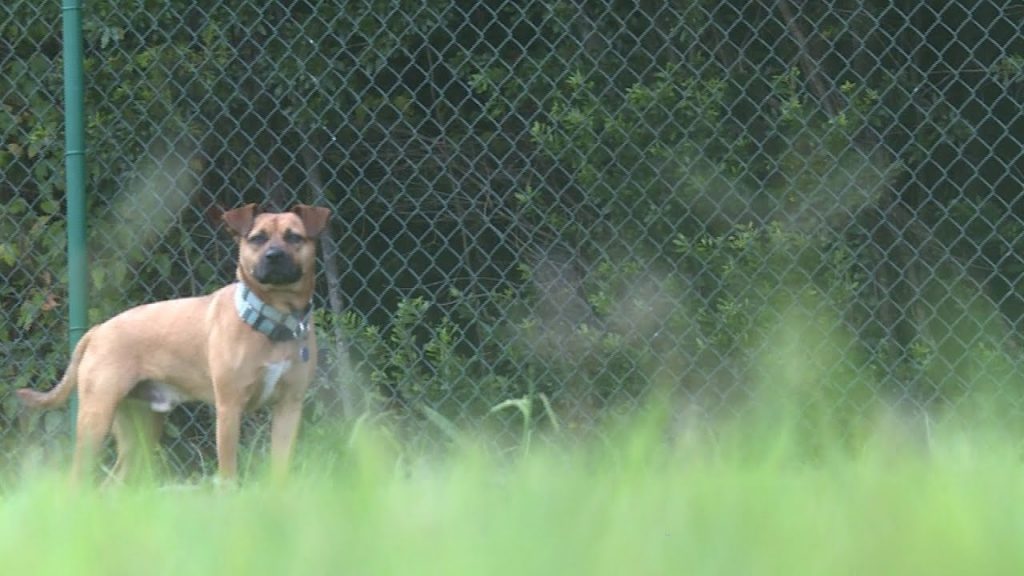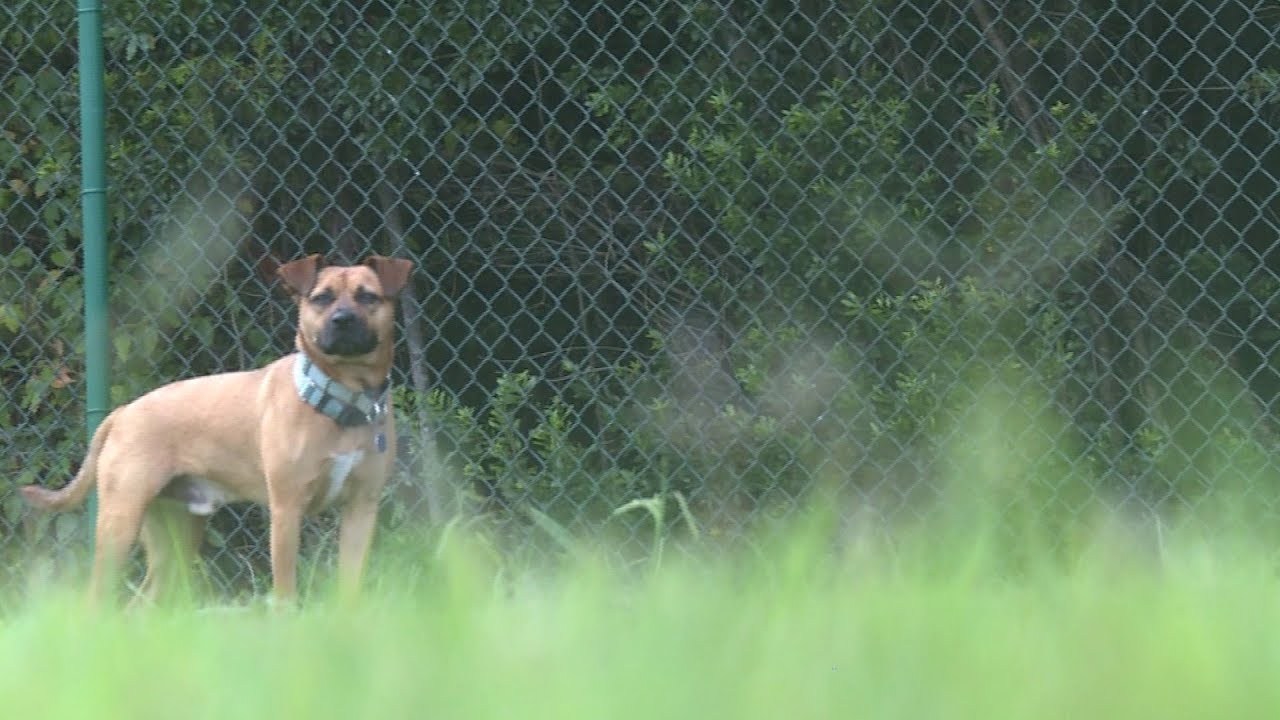 The life in the shelter can still trigger behaviors in animals that might not be viewable in a different environment. When people come to the shelter Banjo is often overlooked because of either distant and uninterested mannerisms – oddly curled up in the corner is not an inviting stance for any animal. The shelter has witnessed Banjo outside of the confines of the animal shelter and Banjo is a totally different dog. Banjo exhibits positive behavior and is excited to be running and jumping outside – the ideal demeanor for matching with a new home. Because everyone recognizes Banjo is just a different dog inside the shelter, the animal shelter will continue to keep him under their care. Each person visiting is told about Banjo, but it's almost as if Banjo has gotten so comfortable living at the shelter.
Some animals have strong associations with specific environments and many believe this is what is happening with Banjo. There's a memory that was so impactful when Banjo came to live at the shelter, making it difficult to transition to positive behaviors. When Banjo is outside running free, this likely triggers memories of being out in the wild in the environment that he knew prior to living in the animal shelter. Although being in the forest was not the safest place to be and provided very bad sustenance, Banjo had endless places to explore and could escape being around other dogs, that's not something possible in the animal shelter. However, if Banjo is adopted another environment will be great for Banjo. Unfortunately, Banjo doesn't make good first impressions and that prevents him from moving on.
Animal shelters like Gloucester-Mathews Humane Society in Virginia are a true blessing for these creatures, especially for long-term residents like Banjo. When many other shelters would have given up on a dog like Banjo, this Humane Society is truly committed keeping Banjo for life. This is a spectacular way to care for animals and to recognize that there can be real challenges to behavior and trauma that is not easily forgettable. Dogs that have been neglected and left to roam wild don't simply change, it's a combination of factors that are necessary for these animals to transform their behavior.
Next time you visit an animal shelter, be sure not to dismiss animals that aren't as social, you never know if you might be missing an incredible animal. Ask management about the dogs in the corner and perhaps try to experience these animals outside. Kudos to Gloucester-Mathews Humane Society in Virginia for their devotion to Banjo.
A Call to Change by An Amazing Third Grade Class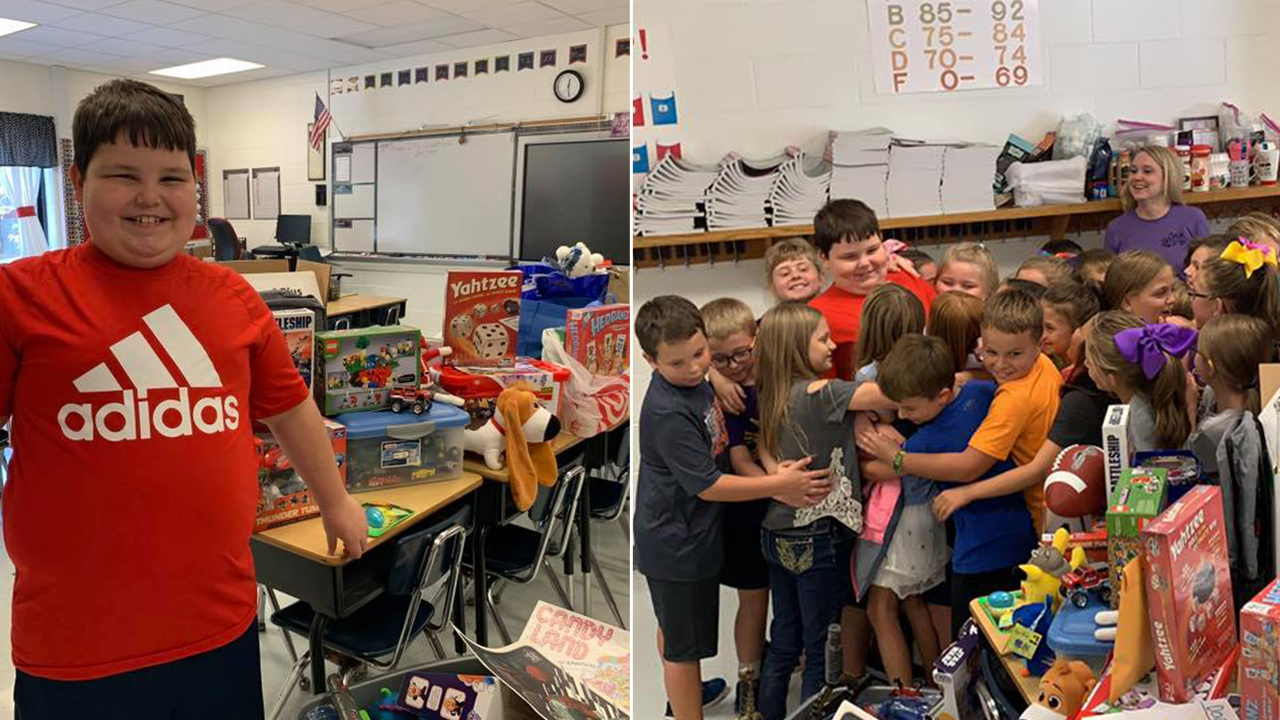 I have always believed that hate and greed are things that humans are taught- that they are learned behaviors- not characteristics that we are born with. Children are pure and, unless taught otherwise, they are full of love and compassion. This story encompasses this theory more than any other I have ever seen.
Just a few weeks ago on September 21, 2019, sweet and lovable eight year old Daniel Hunt's and his family's Tennessee home went up in smoke, along with their possessions. This included all of Daniel's beloved toys. What was a devastating blow to this child did not stop him from being the happy and friendly kid on campus.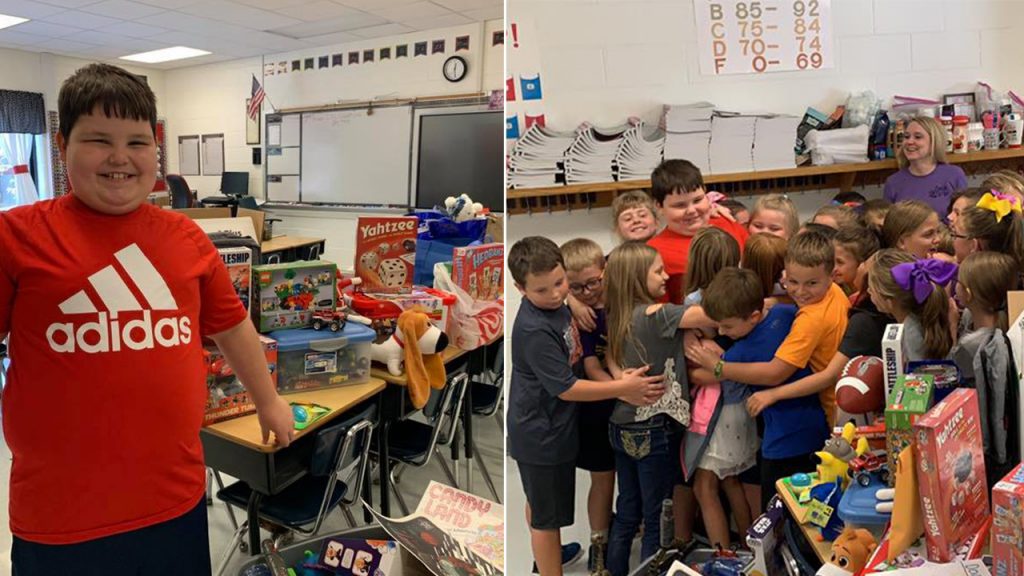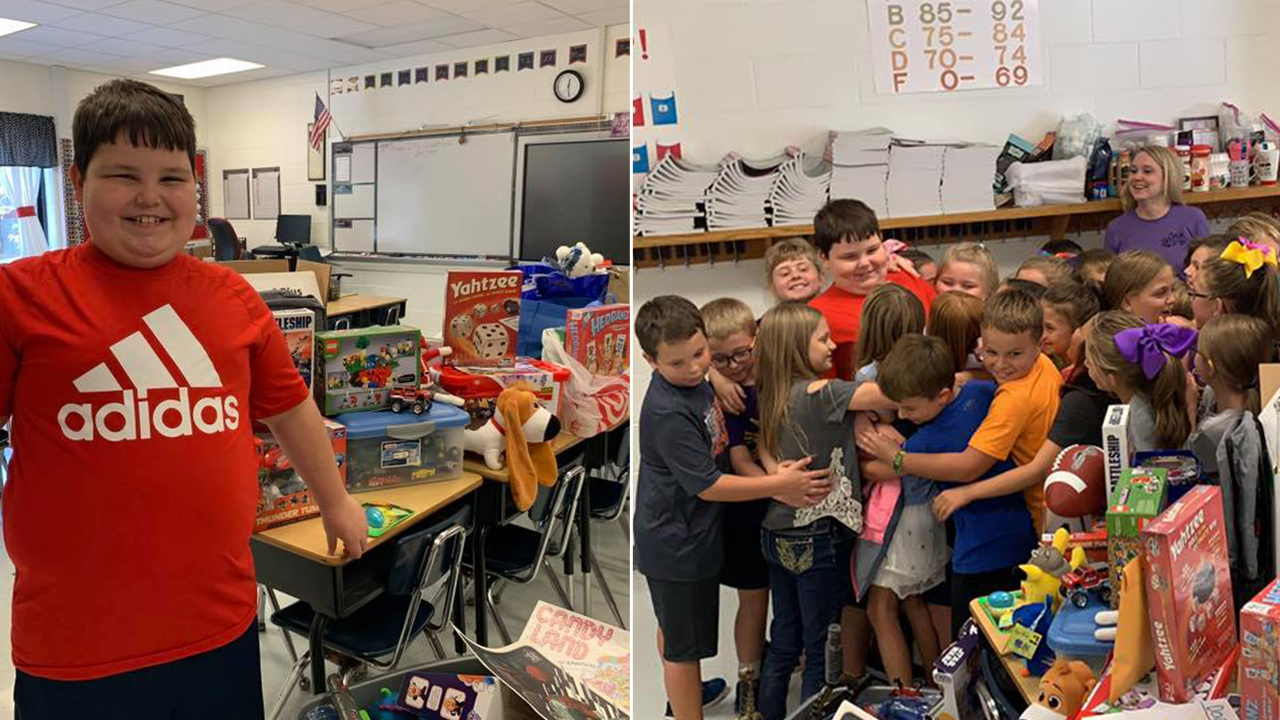 More touching, though, is his classmates' response. It started with being overly friendly- making an extra effort to play with him, holding doors for him, even sharpening his pencils for class- but sweet Daniel could have never guessed just how far it would go.
After being sent on an errand by the teacher, Daniel Hunt returns to his classroom to find a large pile of toys and classmates yelling, "Surprise!" Turns out, his teachers and classmates had been secretly collecting toys for Daniel. This group of 8 year olds had such compassion for their classmate that they put extreme effort into replacing the possessions that kids love most- his toys.
And, in true Daniel Hunt fashion, while being elated at his new toys, he responded in a way that most adults would not: He turned to his classmates first- before even approaching his new toys- to say, "I love it!" and called them all in for a giant group hug.
These selfless, loving, and compassionate acts from such young hearts is incredibly touching. At the same time, it calls us to question ourselves. When is the last time we have given so selflessly to others in need? As adults, it is so easy to worry about whether our bills are paid as opposed to caring for others as we should. Not these young children- they simply worried that their friend had nothing to play with.
This group of eight years olds- both Daniel and his classmates- can inspire the world to be different. They can remind us of the compassion that we should show other humans. They can remind us of the joy of giving. It is time that we learn to give again.
People are in need year round, so there is always a reason to give, but this time of year is a great time to start. With the holidays quickly approaching, we should bear in mind the families who cannot afford to buy their children Christmas presents, the elderly who have no family to visit them, the single moms and dads who are merely trying to keep their heads above water, the families with no heat for the winter, and those with no home at all.
Let's take a lesson from these incredible children and find the love that we were born with to give to others what they need this year and every year to come.