Animal Services Director Finds Herself in the Worst-Case "Dog in a Hot Car" Scenario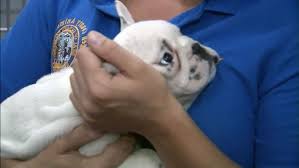 As a New Jersey director of an animal services agency, Deborah Yankow can easily be described as a person far more sensitive than average to the conditions of animals, which is a good thing for 26 puppies one summer afternoon.
Deborah is quite used to emergency calls. As the Director of the Bergen County Animal Services agency she regularly fields calls with her staff from the local SPCA when animals are found in serious distress situations. However, one particular hot day reaching over 90 degrees, Deborah was not prepared for what she was going to face.
As it turned out, when she arrived at the scene, the situation involved a parked van vehicle in the middle of a Walmart asphalt parking lot and 26 puppies jammed into two crates inside the van. Now, as anyone knows, standing in the middle of a black top parking lot in the middle of summer heat is bad enough. The color black absorbs heat, which oftentimes makes the asphalt even hotter than surround areas under the same sun but with vegetation. Worse, locked up cars build up hotter air inside, easily reaching as much as 130 to 170 degrees Fahrenheit inside. The dynamic is driven by the car windows, which let heat in, but nothing is allowed to get out. A 90-degree day is bad enough, but 130 degrees is more than enough put grown adults in the hospital with dehydration and heat distress if left without water immediately available.
Dogs have it worse. They don't sweat. Dogs release their heat through their hears and through panting and their tongues. This is why folks often see dog panting heavily on a hot day outside or flat as a pancake on tile flooring or wet grass during the summer. Puppies jammed together in a crate were the worst-case scenario in a closed car. As the heat built up inside the car, the puppies were each giving off their own heat, creating a killing dynamic of fast dehydration.
Fortunately, someone was observant enough to see inside the van and realize the condition of the dogs. The van was forced open and the SPCA personnel were immediately called to save the dogs. Deborah and her staff worked feverishly to save the bulldog puppies who were only too happy to slurp up as much as water as they could get. All of the puppies were transferred to a shelter and examined by a vet to insure they weren't likely to suffer delayed injuries common with heat exposure. All the dogs ultimately were saved and made ready to be placed in caring homes going forward. For Deborah it was these kinds of days that made her job so valuable in her mind and others.
Personal Clouds- Samoyed Dogs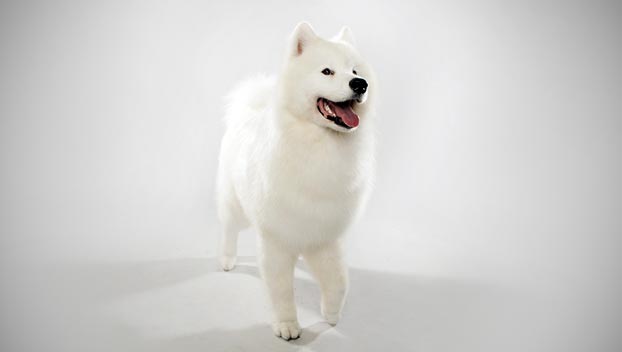 Many people around the country and indeed around the world are absolutely in love with the animal that is known as man's best friend- the dog. They go by many names and people love them all- dogs, doggos, canines, puppies, puppers, good bois, floofs, howlers, and woofers. Regardless of what you call them, and no matter what breed of dog you are talking about, a cute and well-behaved dog can instantly turn a bad day into a good day and put a smile on your face
However, some breeds garner special love and attention from their human companion. Some are better are defending our families and properties. Some are best-suited work helping us with work. Some are great with kids while others are best for a quieter family setup. Some like to run around and play all day. Some prefer to be laid back and lazy on the couch. Some are big and some are little. Some are plain-looking and some are very fancy. And then there are those rare breeds that seem to encompass so many groups that they stand out as a special breed all on their own, and the Samoyed breed of dog is one such example!
Samoyeds are very unique among the thousands of breeds of dogs because, you see, they often remind people of clouds. All it takes is one look at a Samoyed to see where that comes from. It doesnt take a lot of brains to see how soft and white and fluffy this breed is and how cloud-like they truly are!
They are gentle giants and are great pets to have as part of the family. The American Kennel Club talks about the Samoyed breed and calls them a very adaptable, family-oriented, energetic, friendly, and surprisingly gentle breed. This is why the attention surrounding this breed has taken off in recent years as more and more people are discovering this gentle and gorgeous breed and are finding out for themselves how much fun it can be to have a living floof ball in the home.
While they may look like a cloud and even feel like one with their soft fluffy coat of fur, this breed makes for a very big cloud! Samoyeds can reach a height of almost two feet at their shoulder when they are standing on all four, and the average weight for a full-grown male is between 65 and 70 pounds.
They are also a very active and energetic breed of dog, and they can extremely social with people in gnarly but particularly so with their family. They often want to be right with you, in tour lap, or at your side, loving to get hugs, and pets, and belly rubs. When you make a Samoyed dog part of your family, you best plan to spend the majority of your free time going for walks, playing in the yard, and engaging with them in the home. These dogs may closely resemble the clouds that lazily drift along in the sky on a sunny day, but they are a far cry from being lazy couch potatoes!
The only real drawback to these floofy clouds is the extent to which they shed. If all your clothes are black or your fanciest dresses and suits are darker colored then you may have some issues with the white hair that will ultimately end up everywhere. Their thick white coats protect them from cold temperatures which is what they were bred for as an original working-class dog for northern climates. It also means that these double-coated dogs shed all year long- and the shedding gets even more prolific when the summer heat kicks in. Also, people who have severe allergies to dander may find that the prolific spread of the fur around the house might be too much for their immune system to handle.
For most people, however, dealing with the vacuuming and cleaning of hair is a small price to pay to have your own personal cloud to hug and snuggle anytime that you want!