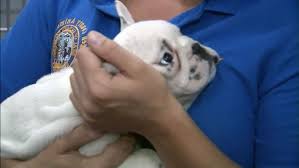 Animal Services Director Finds Herself in the Worst-Case "Dog in a Hot Car" Scenario
As a New Jersey director of an animal services agency, Deborah Yankow can easily be described as a person far more sensitive than average to the conditions of animals, which is a good thing for 26 puppies one summer afternoon.
Deborah is quite used to emergency calls. As the Director of the Bergen County Animal Services agency she regularly fields calls with her staff from the local SPCA when animals are found in serious distress situations. However, one particular hot day reaching over 90 degrees, Deborah was not prepared for what she was going to face.
As it turned out, when she arrived at the scene, the situation involved a parked van vehicle in the middle of a Walmart asphalt parking lot and 26 puppies jammed into two crates inside the van. Now, as anyone knows, standing in the middle of a black top parking lot in the middle of summer heat is bad enough. The color black absorbs heat, which oftentimes makes the asphalt even hotter than surround areas under the same sun but with vegetation. Worse, locked up cars build up hotter air inside, easily reaching as much as 130 to 170 degrees Fahrenheit inside. The dynamic is driven by the car windows, which let heat in, but nothing is allowed to get out. A 90-degree day is bad enough, but 130 degrees is more than enough put grown adults in the hospital with dehydration and heat distress if left without water immediately available.
Dogs have it worse. They don't sweat. Dogs release their heat through their hears and through panting and their tongues. This is why folks often see dog panting heavily on a hot day outside or flat as a pancake on tile flooring or wet grass during the summer. Puppies jammed together in a crate were the worst-case scenario in a closed car. As the heat built up inside the car, the puppies were each giving off their own heat, creating a killing dynamic of fast dehydration.
Fortunately, someone was observant enough to see inside the van and realize the condition of the dogs. The van was forced open and the SPCA personnel were immediately called to save the dogs. Deborah and her staff worked feverishly to save the bulldog puppies who were only too happy to slurp up as much as water as they could get. All of the puppies were transferred to a shelter and examined by a vet to insure they weren't likely to suffer delayed injuries common with heat exposure. All the dogs ultimately were saved and made ready to be placed in caring homes going forward. For Deborah it was these kinds of days that made her job so valuable in her mind and others.
Wesley Chapel Local Is 'Heading to Hollywood' in 'American Idol' Stint!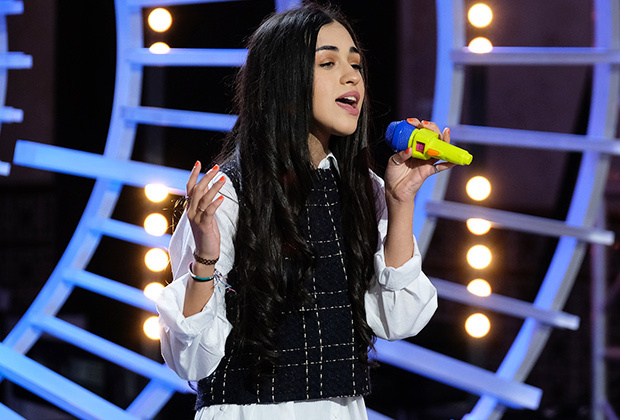 Do you remember where you were when the first episode of American Idol aired on Fox in 2002? While the platform may seem a little dated at this point in time, with more singing shows than aspiring singers it feels like, the program offered singers the chance to change their lives in front of a huge audience of American voters. Now 19 seasons later, performers like young Alanis Sophia are getting the chance to strike out for Hollywood for the opportunity to become America's next idol.
The most recent name that has everyone talking is young Alanis Sophia, a contestant from Wesley Chapel, Florida, who was named after the famous singer, Alanis Morissette. Sophia appeared on the program in late February to raucous applause from the star-studded cast of judges, including glowing praise from Katy Perry herself!
Alanis Sophia Sets Sights on Stardom
For Alanis Sophia, appearing on American Idol in 2021 was all about making the most of a second opportunity. Still just 19-years-old, Alanis wasn't even born when American Idol began airing. Originally staking her claim to the music scene at the age of 11, Alanis would appear on and land second place in the Spanish-language iteration of The Voice, titled La Voz.
After coming so close to tasting victory, Alanis would focus on curating her skills while plying forward with her work at school. Sophia would attend Pasco School and graduate from the institution in 2019, paving the way for Sophia to focus entirely on improving her skills and preparing for a second chance at Idol-fame when the program returned to Florida in 2021.
Upon arriving at the show, Sophia would get her chance to perform in front of Lionel Ritchie, Katy Perry, and country musician Luke Bryan. A visibly confident Sophia would explain to the judges that she had been gifted an American Idol microphone as a child and that she had clung to the hope of 'going to Hollywood' ever since. Sophia also explained to the judges that American Idol would operate as a bonding point between Sophia and her mother, often pointing to how music helped them during tough times back in Puerto Rico.
The Performance of a Lifetime
After explaining a bit about her story, Alanis would set forth with her own rendition of Anyone by the esteemed and incredibly talented Demi Lovato. Sophia kept the gifted American Idol microphone in her hand throughout the touching rendition, bringing smiles to the face of Katy, Luke, and Lionel. By the time the song had ended, it was clear that Sophia had won over not just a single judge, but all of the judges.
Katy Perry would open up the discussion regarding Sophia with instantaneous effusive praise saying, "She is the best we've seen today." Such high praise from one of the most successful pop artists of all time should go a long way toward Sophia's confidence in her skills, but that wasn't all the judges had to say.
Lionel Richie would pile onto the praise that Sophia received after Perry finished gushing over the performer. Richie pointed out that Sophia had a 'purity' to her voice and that Sophia's personality 'requires nothing but exactly who you are'. Ritchie would go on to say that Sophia had huge potential and those words were quickly echoed by Luke Bryan.
Now on her way to Hollywood for another chance at stardom, Alanis Sophia and her family are hoping for a finish at the top of the competition. Yet with such high praise from music legends like Richie and Perry, it feels like Sophia is already on the way to victory.