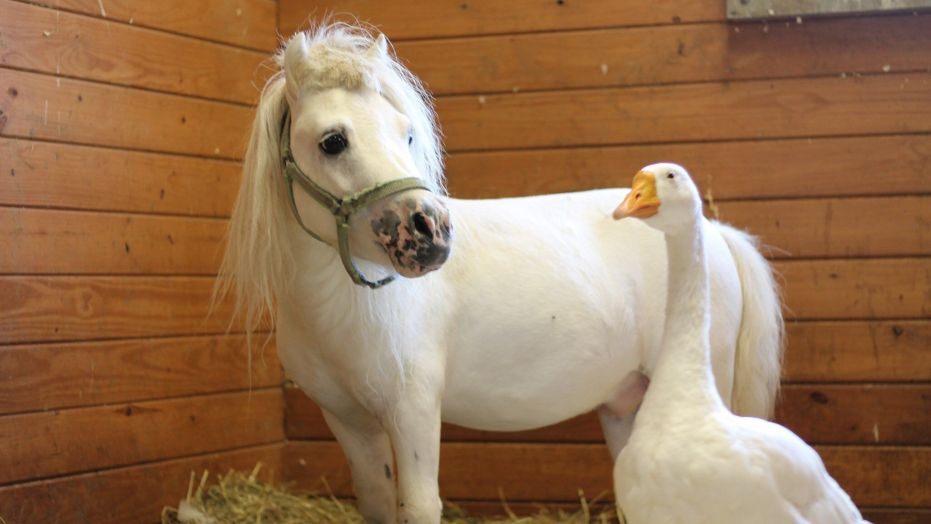 An Unlikely Pair Forms An Incredible Bond
Have you ever had a really special friend? You know what I mean….that friend that you would ride to the ends of the earth with. The one you have cried with, laughed with, and shared a lot of experiences. When you think back, you do not have many memories without that friend. That is because since the moment you met, you have been inseparable. You have done pretty much everything together.
You might be completely different, and people on the outside wonder how the two of you became friends. It does not matter what they think, though. At some point, you two connected- you bonded over some shared joy, grief, or another emotion. The bond goes deeper than talking about crushes or fussing about your bosses.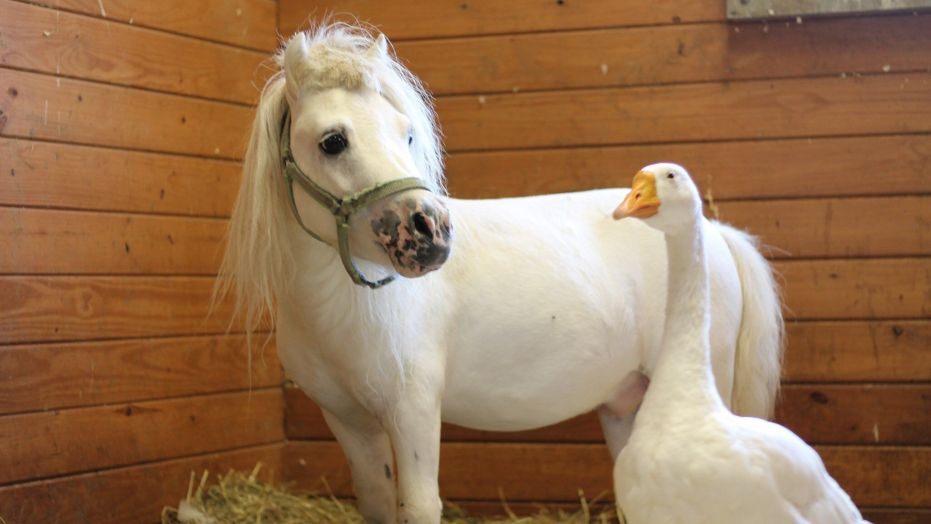 You might have connected over the shared grief of losing a loved one, maybe you have similar parenting struggles or self-esteem problems, or even financial distress. Whatever that connection is, it is real and it is deep. It is a true bond. And now, if someone separated the two of you, it would feel like you had been ripped apart.
True friendships are incredible things, but would you be surprised to know that bonds such as those are not just present in humans? That's right- our furry friends can form incredible bond, too. And that is exactly what happened here. Meet Waffles and Hemingway, two furever friends who were rescued from a very sad and unhealthy environment. Waffles is a beautiful miniature horse and his friend Hemingway is a goose. An unlikely pair? Sure, it may look that way, but it may not be as odd as you think.
Waffles and Hemingway both suffered neglect in their unsanitary Pennsylvania home. They seem to have formed an amazing bond during this time and became dependent on the presence of the other. When they were rescued together, the Bucks County SPCA saw this bond, and they refused to separate the pair. Waffles and Hemingway were put up for adoption, but they could only be adopted as a pair.
You can imagine that there were people thinking that those two would never be adopted. A miniature horse and a goose are not the first animals that come to mind when you think of adopting. As fate would have it, though, these besties did indeed get adopted together. A veterinarian office employee- one who happens to be well versed in the care of animals- decided to take the unlikely pair and keep them together. The family loaded Waffles and Hemingway up on the trailer for their journey to their new home.
We can feel confident that as long as they are side by side, they are going to be alright. Their journey may have started off rather bleak, but it soon became a happy one. What a beautiful story of love and devotion!

More than Three Decades After Adoption, DNA Reunites Mother and Son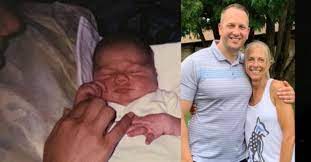 Melanie Pressley found out she was pregnant when she was 18 years old. Her boyfriend insisted on a termination, which she declined, but she worried that she wouldn't be able to give her kid the life he deserved. She gave her baby child up for adoption, but she never forgot about him. The mother and son have eventually reunited after 33 years apart.
Pressley described what lead her to explore adoption in an interview. "I simply knew I wouldn't be able to accomplish it financially," she explained. "And the second issue is that I wished him to have parents, so I thought it best to place him for adoption at that juncture."
During her pregnancy, Pressley engaged with an adoption center with the help of her family. She gave birth to her son in June of 1988 but didn't name him. After an initial objection, she convinced a nurse to hold the baby, and her sister snapped a photo.
Even after marrying and having three additional children, she pondered what her first child looked like while stressing every year on his birthday. After the death of Pressley's mother, she became overwhelmed with the desire to meet her son and cried since her mother never got the opportunity.
As a result, one of her daughters sent her a 23andMe kit as a surprise gift in May 2021. Meanwhile, her kid was doing the same activity approximately 300 miles away.
When Greg Vossler was nine years old, his parents informed him that he was adopted, but he was uninterested in learning more about his biological family. "I used to joke that 'I don't see a star who looks like me,' or 'No one who is a king or queen in some foreign nation looks like me,'" he remarked. "And I always claimed it was a joke. It was my method of getting that fast reply in my back pocket whenever someone asked; I'd never actually given it any serious thought."
But later, Vossler had his child, a son whom he named after himself. "One night, my spouse and I were relaxing and talking, and I remarked, 'I don't know anything about my medical records, heredity, or where I came from,'" he recalled. "And there was some 23andMe campaign going on." As a result, I took the exam."
Vossler did the test in 2019; therefore, when Pressley sent in her specimen in 2021, he was immediately identified as a match. Pressley stated, "I immediately sent a reply, and my first text was, I believe we're related." "I feel I am your birth mother," said the following message. And it just exploded up from there."
They started conversing, though Pressley stated that she didn't want to hear his voice until they met in person. They were ultimately reunited earlier this summer, and the bond was instantaneous. Vossler not only met his original mother, but he also received new family members. Meanwhile, Pressley has a recent photo of herself with her long-lost son.
"Everyone is emotional; they're all holding hands or hugging one other. 'Hey, I'm your half-brother, half-sister,' and so on. Melanie's elder sister, who was key in permitting Melanie to take that initial photo, approached me and touched my face. "It's the first time she's seen me in 33 years," Vossler said. "It's an incredible sensation. And that demonstrates that there's always space for families to develop and more love to share among them."