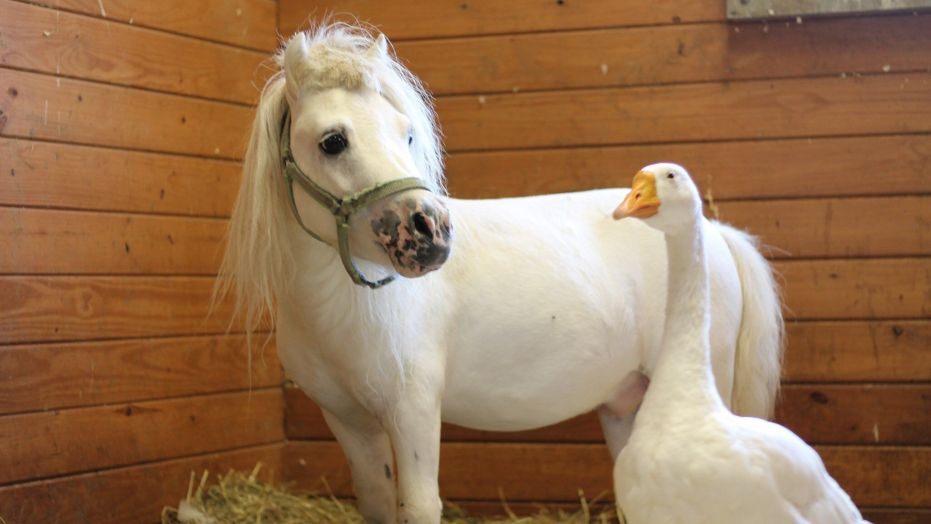 An Unlikely Pair Forms An Incredible Bond
Have you ever had a really special friend? You know what I mean….that friend that you would ride to the ends of the earth with. The one you have cried with, laughed with, and shared a lot of experiences. When you think back, you do not have many memories without that friend. That is because since the moment you met, you have been inseparable. You have done pretty much everything together.
You might be completely different, and people on the outside wonder how the two of you became friends. It does not matter what they think, though. At some point, you two connected- you bonded over some shared joy, grief, or another emotion. The bond goes deeper than talking about crushes or fussing about your bosses.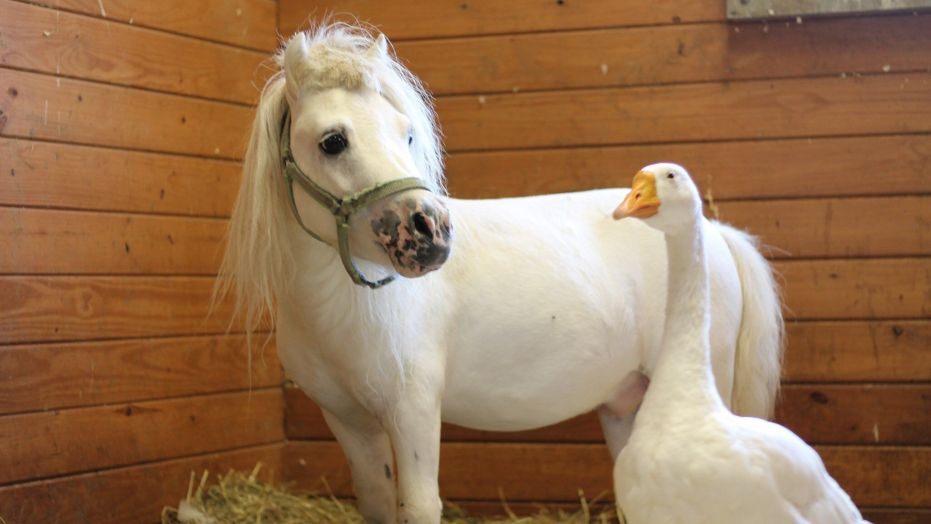 You might have connected over the shared grief of losing a loved one, maybe you have similar parenting struggles or self-esteem problems, or even financial distress. Whatever that connection is, it is real and it is deep. It is a true bond. And now, if someone separated the two of you, it would feel like you had been ripped apart.
True friendships are incredible things, but would you be surprised to know that bonds such as those are not just present in humans? That's right- our furry friends can form incredible bond, too. And that is exactly what happened here. Meet Waffles and Hemingway, two furever friends who were rescued from a very sad and unhealthy environment. Waffles is a beautiful miniature horse and his friend Hemingway is a goose. An unlikely pair? Sure, it may look that way, but it may not be as odd as you think.
Waffles and Hemingway both suffered neglect in their unsanitary Pennsylvania home. They seem to have formed an amazing bond during this time and became dependent on the presence of the other. When they were rescued together, the Bucks County SPCA saw this bond, and they refused to separate the pair. Waffles and Hemingway were put up for adoption, but they could only be adopted as a pair.
You can imagine that there were people thinking that those two would never be adopted. A miniature horse and a goose are not the first animals that come to mind when you think of adopting. As fate would have it, though, these besties did indeed get adopted together. A veterinarian office employee- one who happens to be well versed in the care of animals- decided to take the unlikely pair and keep them together. The family loaded Waffles and Hemingway up on the trailer for their journey to their new home.
We can feel confident that as long as they are side by side, they are going to be alright. Their journey may have started off rather bleak, but it soon became a happy one. What a beautiful story of love and devotion!

Love, Laughter, and 75 Years Together: Gene and Virginia Nelson's Remarkable Anniversary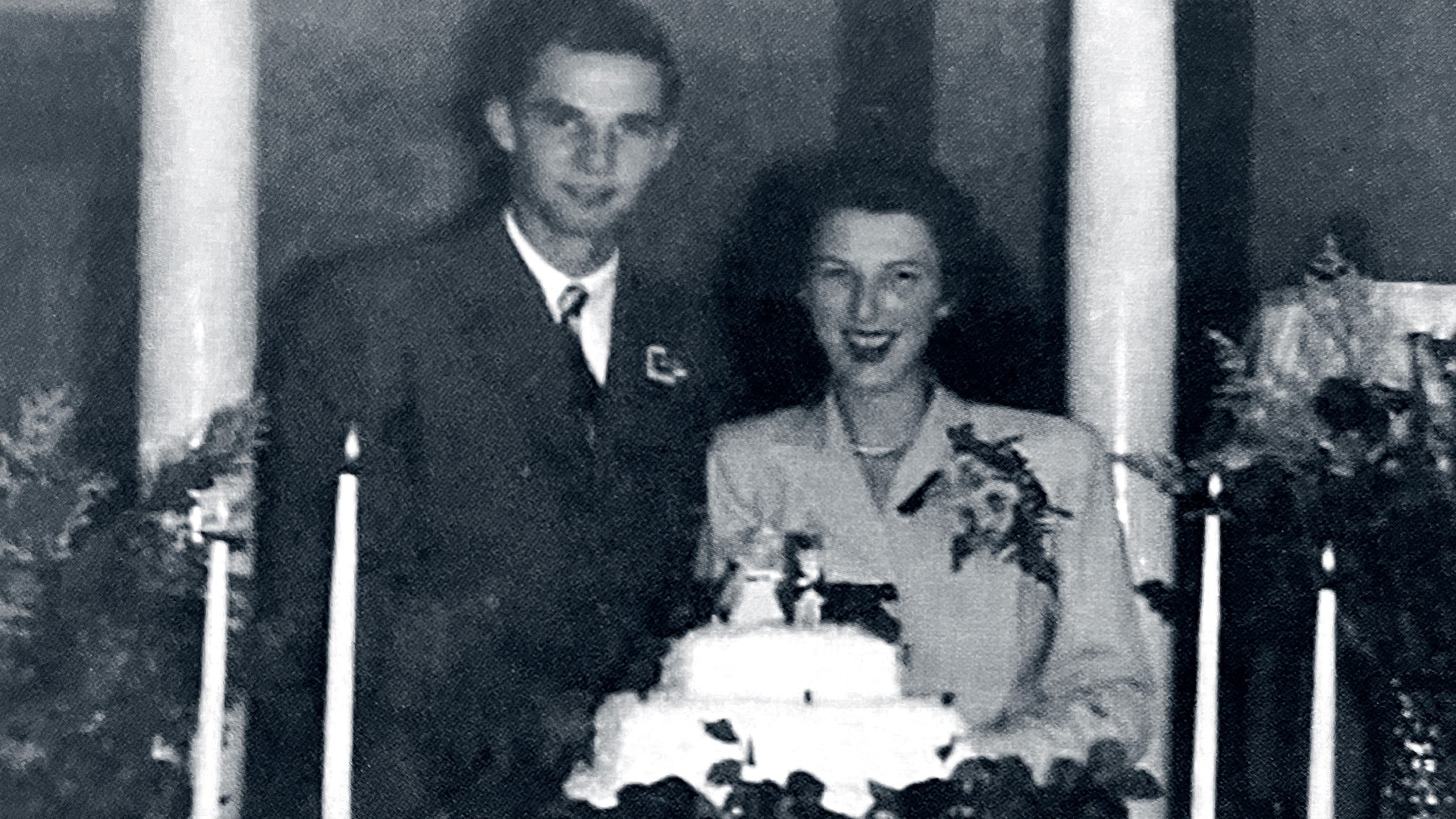 Gene and Virginia Nelson of Canby, Oregon, have a relationship that showcases love's enduring power. The couple recently celebrated an incredible 75 years of marriage, a milestone that very few can claim to have reached. When asked the secret to their lasting love, they attribute it to patience, trust, and a good sense of humor.
Gene, at 95, and Virginia, at 92, have seen a lifetime of changes and challenges, but their love has remained steadfast. When questioned about their enduring bond, Virginia simply replied, "We were just meant to be together!" Gene chimed in, "Have patience through the good times and the bad, try to be honest and faithful."
Their journey began 75 years ago on August 8 when they decided to elope from Brownsville, Oregon, in Linn County. They hopped on a bus to Reno and got married, a move that still brings a giggle to Virginia's lips as she recalls how they outfoxed their parents. At the time, Virginia was just 17, and Gene was 20, with Gene humorously adding, "I was 20 and five months, lacked 2 days, and she was 17 years and 25 days."
According to their grandson, Cody Westphal, their sharp minds are one of the reasons behind their enduring relationship. He said, "Just actively trying to exercise your mind is how it stays sharp."
The couple has three children and seven grandchildren, with the youngest being 29 years old. Gene recalled what made him know that Virginia was the one, saying, "She was a sweet girlfriend, and I hadn't found out any of her faults yet when we were young," which elicited laughter from both of them.
Judy, their daughter, expressed her pride in her parents' long-lasting love. She said, "It takes a lot to make it 75 years and not give up, and they never gave up."
Their sense of humor remains a cornerstone of their relationship, as Judy shared, "They both have a really good sense of humor." Gene and Virginia often engage in friendly banter, and even if they have disagreements during the day, they never go to bed angry.
The couple's thrifty nature is another shared trait. They still have the refrigerator they purchased right after their wedding from Sears Roebucks, and it's still in working condition. Just like their marriage, it has stood the test of time. Gene proudly mentioned, "Never had a service charge, and it's still working! We've always been thrifty."
Their light-hearted arguments, thrifty habits, and enduring love have earned them the nickname "the Bickersons" among family members. Cody noted, "Even if they fight all day, they don't go to bed angry. I think that's why they wake up the next day, and they're still the Bickersons!"
In the twilight of their lives, Gene and Virginia continue to cherish their partnership. As Gene put it, "We're in our waning days. I hope she outlives me because I don't want to outlive her." Their story is a heartwarming reminder that love, patience, and a good sense of humor can make a marriage truly timeless.