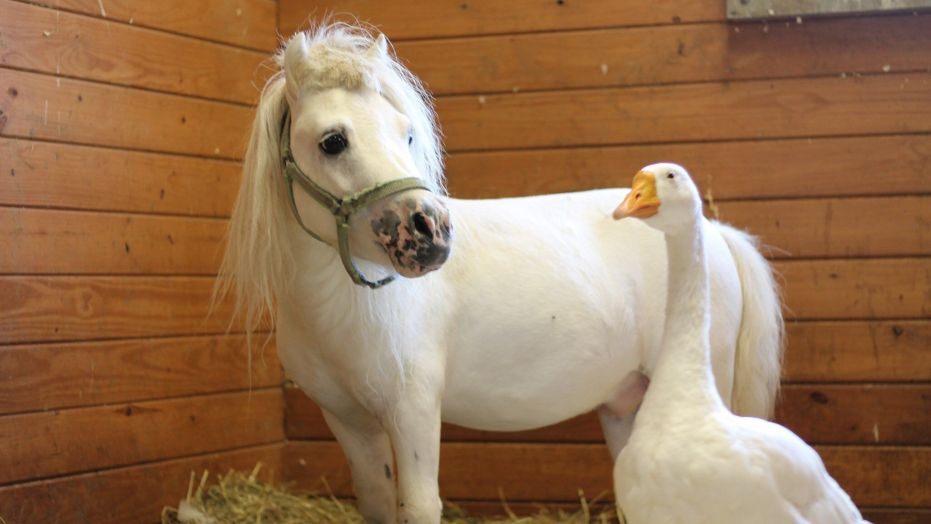 An Unlikely Pair Forms An Incredible Bond
Have you ever had a really special friend? You know what I mean….that friend that you would ride to the ends of the earth with. The one you have cried with, laughed with, and shared a lot of experiences. When you think back, you do not have many memories without that friend. That is because since the moment you met, you have been inseparable. You have done pretty much everything together.
You might be completely different, and people on the outside wonder how the two of you became friends. It does not matter what they think, though. At some point, you two connected- you bonded over some shared joy, grief, or another emotion. The bond goes deeper than talking about crushes or fussing about your bosses.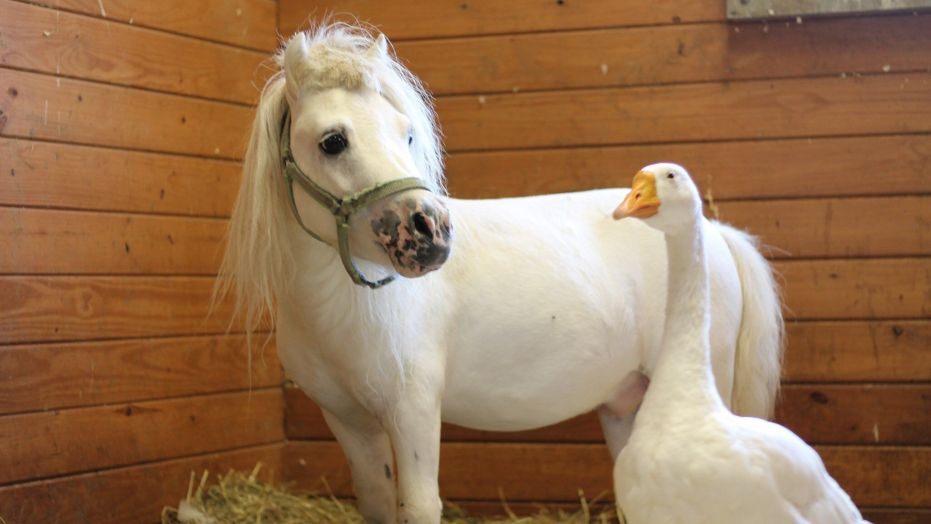 You might have connected over the shared grief of losing a loved one, maybe you have similar parenting struggles or self-esteem problems, or even financial distress. Whatever that connection is, it is real and it is deep. It is a true bond. And now, if someone separated the two of you, it would feel like you had been ripped apart.
True friendships are incredible things, but would you be surprised to know that bonds such as those are not just present in humans? That's right- our furry friends can form incredible bond, too. And that is exactly what happened here. Meet Waffles and Hemingway, two furever friends who were rescued from a very sad and unhealthy environment. Waffles is a beautiful miniature horse and his friend Hemingway is a goose. An unlikely pair? Sure, it may look that way, but it may not be as odd as you think.
Waffles and Hemingway both suffered neglect in their unsanitary Pennsylvania home. They seem to have formed an amazing bond during this time and became dependent on the presence of the other. When they were rescued together, the Bucks County SPCA saw this bond, and they refused to separate the pair. Waffles and Hemingway were put up for adoption, but they could only be adopted as a pair.
You can imagine that there were people thinking that those two would never be adopted. A miniature horse and a goose are not the first animals that come to mind when you think of adopting. As fate would have it, though, these besties did indeed get adopted together. A veterinarian office employee- one who happens to be well versed in the care of animals- decided to take the unlikely pair and keep them together. The family loaded Waffles and Hemingway up on the trailer for their journey to their new home.
We can feel confident that as long as they are side by side, they are going to be alright. Their journey may have started off rather bleak, but it soon became a happy one. What a beautiful story of love and devotion!

An Alligator Comfort Pet…Wait Wait What?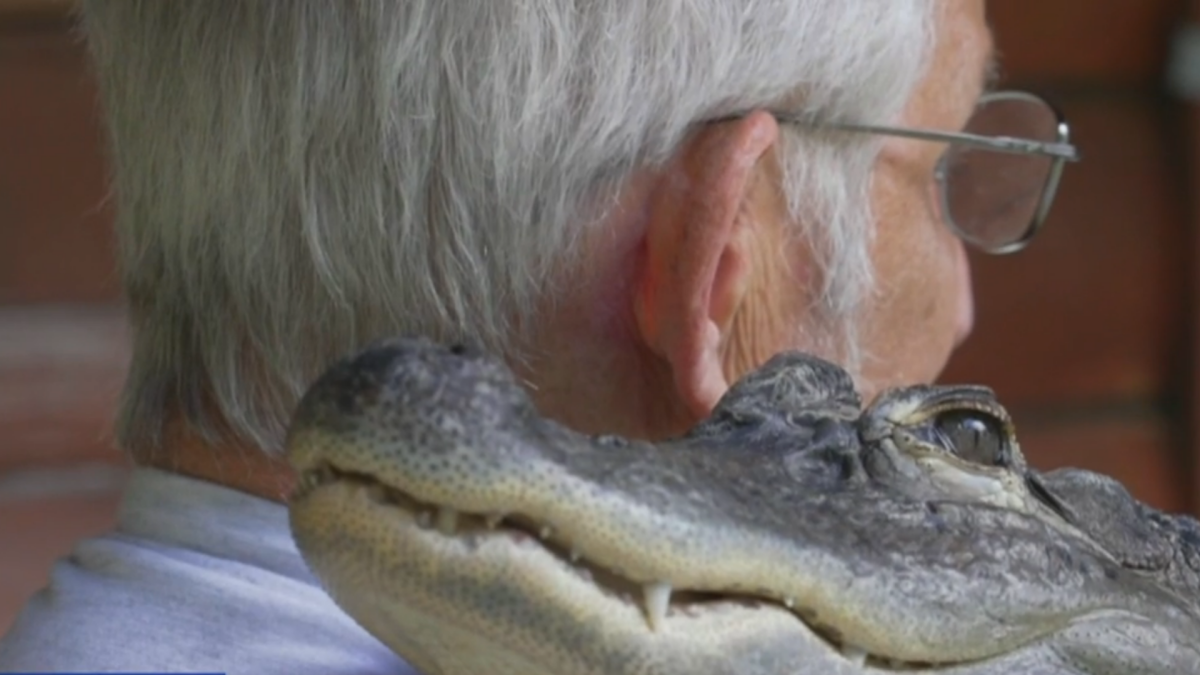 Joie Henney is the first to admit he has issues. Suffering from repeated deep depression, he has regularly had to seek out help to get out of deep funks that could become seriously negative. However, while many folks use counseling, pharmaceuticals or support groups, Henney has an odd comfort pet for emotional support. He has an alligator.
Personal pets are well-known for their mental health benefits, especially for people who otherwise suffer significantly from loneliness and isolation. And that emotional bond is not restricted to ordinary pets like dogs or cats. Many farm animals have been known to provide emotional support as well, like horses, ducks and even pigs. Some even had fictional made about the same. However, no one until Henney has specifically identified an alligator as a comfort pet.
Alligators are normally treated and placed in the category of dangerous predators. They are typically cold-blooded, no pun intended, killers that will snap at anything they consider food, including people. As it turns out though, Henney is also an alligator expert. So he knows a bit more about big lizards than the average person.
Dubbed, "Wally," Henney's comfort pet is a wayward fellow who first crossed paths with Henney when Wally mistakenly parked himself in a pond at the local Florida Disney World. Obviously, Wally and Disney visitors were not a good mix, so Henney was brought in to remove the confused alligator. Under state law, relocated alligators can't just be dumped in the wild again once they've been exposed to developed human areas, so Henney adopted the fellow instead. Wally can't complain much; he gets a steady diet of raw chicken legs and Cheetos at Henney's home in Pennsylvania.
Henney isn't an idiot about alligators either. From his own training and experience, Henney knows alligators will snap at anything near their face or head. Wally, for some reason, was not a snapper. In fact, Wally doesn't like to close his mouth. The odd behavior might explain why the alligator ended up at Disney World, unable to function normally in the wild. So, Henney figured out that Wally was very different and treated him accordingly. In his own words, Henney would describe their friendship and bond as very unique and special.
Um…what?
Henney himself has been through a lot. Having lost a number of close friends and relatives, he's been through the ringer with depression and many times would feel very down day to day. For some reason, Wally picked up on this and clearly made it evident he was there to help and comfort Henney. How was that signaled? Well, Henney would be sleeping on the couch and, since Wally was never kept in a cage, the alligator would find a way to get up on the couch and park himself on Henney. At least he didn't bite.
Some could argue the alligator just wanted to warm up on Henney since cold-blooded animals can't regulate their body heat well, but Henney has decided it's something more. These days, Henney brings Wally with him wherever he goes, whether it's on a walk or a visit to the doctor. Of course, they do have to keep their distance from folks, and the duo use the drive-through option a lot. Henney did get married as well, and Wally was the ringbearer. That said, no one was quick to grab the ring from the big lizard.
And for Henney, Wally has been a lifesaver, keeping the alligator expert out of depression and looking forward to tomorrow.