An Unlikely Pair Forms An Incredible Bond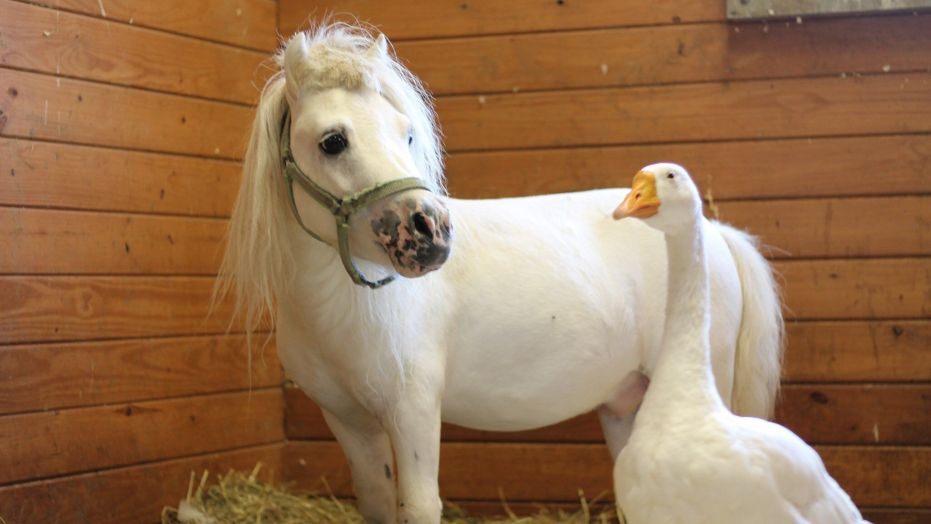 Have you ever had a really special friend? You know what I mean….that friend that you would ride to the ends of the earth with. The one you have cried with, laughed with, and shared a lot of experiences. When you think back, you do not have many memories without that friend. That is because since the moment you met, you have been inseparable. You have done pretty much everything together.
You might be completely different, and people on the outside wonder how the two of you became friends. It does not matter what they think, though. At some point, you two connected- you bonded over some shared joy, grief, or another emotion. The bond goes deeper than talking about crushes or fussing about your bosses.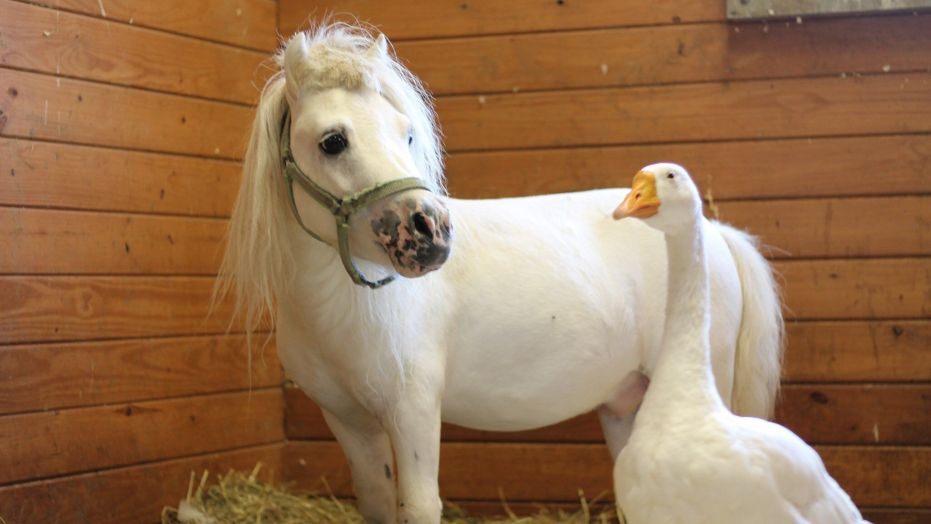 You might have connected over the shared grief of losing a loved one, maybe you have similar parenting struggles or self-esteem problems, or even financial distress. Whatever that connection is, it is real and it is deep. It is a true bond. And now, if someone separated the two of you, it would feel like you had been ripped apart.
True friendships are incredible things, but would you be surprised to know that bonds such as those are not just present in humans? That's right- our furry friends can form incredible bond, too. And that is exactly what happened here. Meet Waffles and Hemingway, two furever friends who were rescued from a very sad and unhealthy environment. Waffles is a beautiful miniature horse and his friend Hemingway is a goose. An unlikely pair? Sure, it may look that way, but it may not be as odd as you think.
Waffles and Hemingway both suffered neglect in their unsanitary Pennsylvania home. They seem to have formed an amazing bond during this time and became dependent on the presence of the other. When they were rescued together, the Bucks County SPCA saw this bond, and they refused to separate the pair. Waffles and Hemingway were put up for adoption, but they could only be adopted as a pair.
You can imagine that there were people thinking that those two would never be adopted. A miniature horse and a goose are not the first animals that come to mind when you think of adopting. As fate would have it, though, these besties did indeed get adopted together. A veterinarian office employee- one who happens to be well versed in the care of animals- decided to take the unlikely pair and keep them together. The family loaded Waffles and Hemingway up on the trailer for their journey to their new home.
We can feel confident that as long as they are side by side, they are going to be alright. Their journey may have started off rather bleak, but it soon became a happy one. What a beautiful story of love and devotion!

A Call to Change by An Amazing Third Grade Class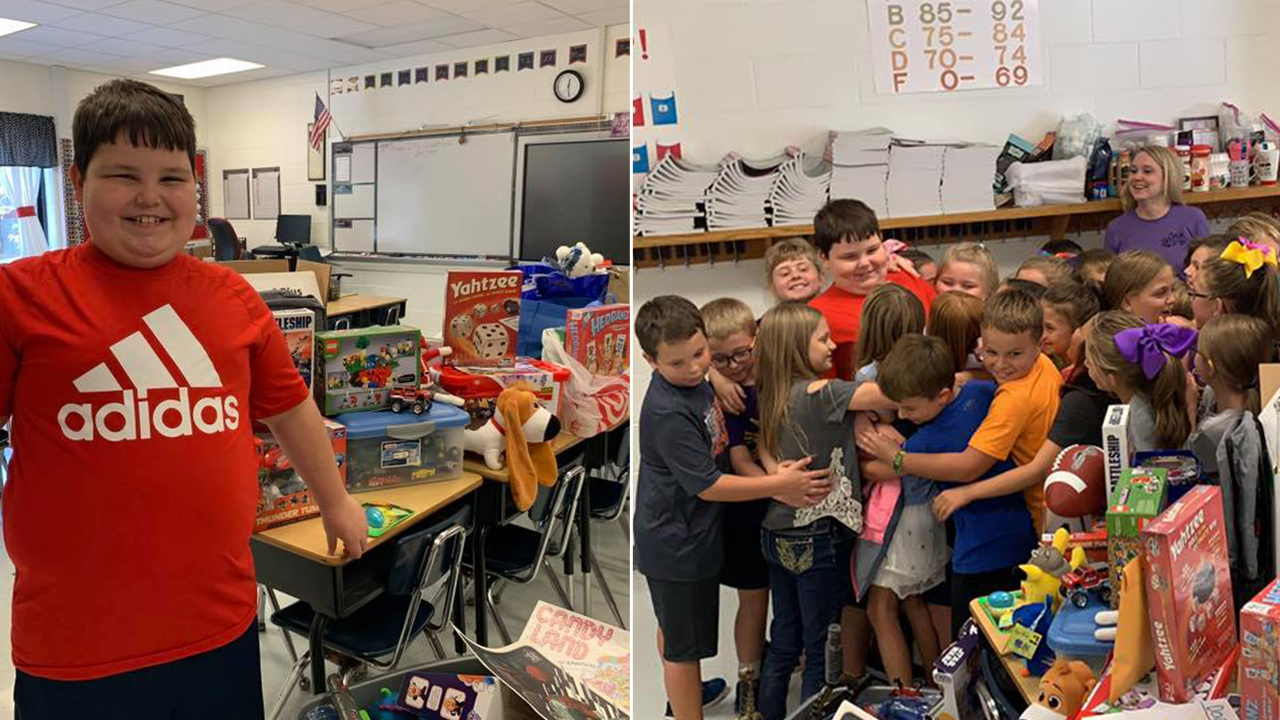 I have always believed that hate and greed are things that humans are taught- that they are learned behaviors- not characteristics that we are born with. Children are pure and, unless taught otherwise, they are full of love and compassion. This story encompasses this theory more than any other I have ever seen.
Just a few weeks ago on September 21, 2019, sweet and lovable eight year old Daniel Hunt's and his family's Tennessee home went up in smoke, along with their possessions. This included all of Daniel's beloved toys. What was a devastating blow to this child did not stop him from being the happy and friendly kid on campus.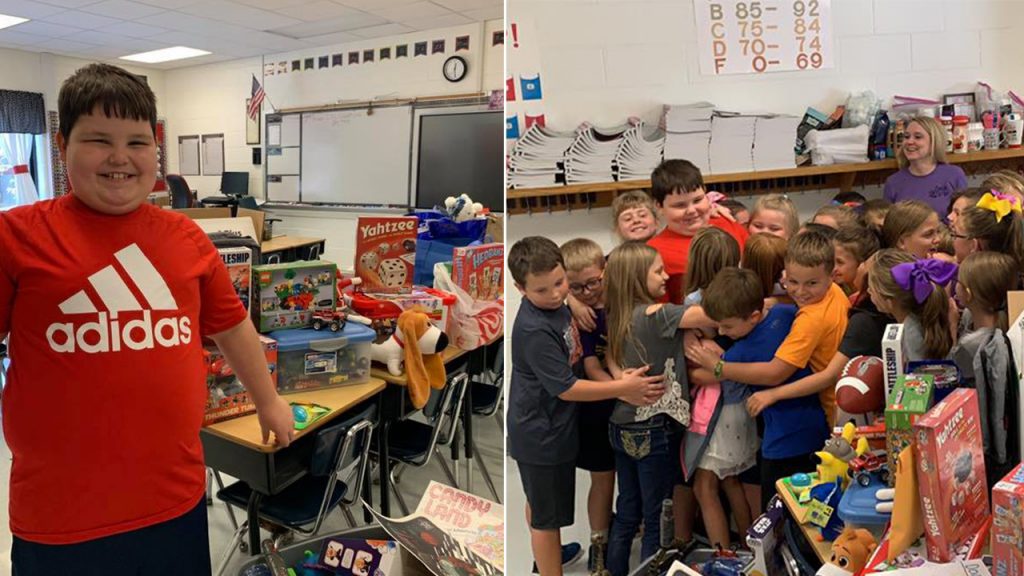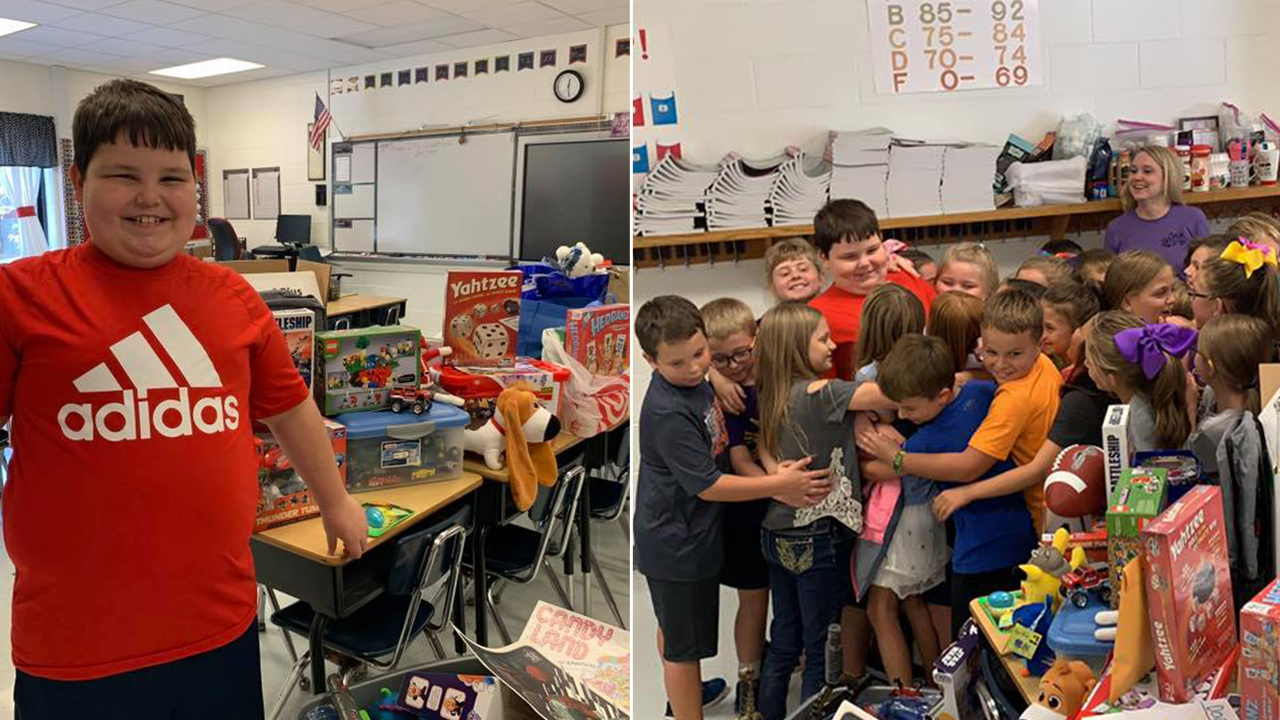 More touching, though, is his classmates' response. It started with being overly friendly- making an extra effort to play with him, holding doors for him, even sharpening his pencils for class- but sweet Daniel could have never guessed just how far it would go.
After being sent on an errand by the teacher, Daniel Hunt returns to his classroom to find a large pile of toys and classmates yelling, "Surprise!" Turns out, his teachers and classmates had been secretly collecting toys for Daniel. This group of 8 year olds had such compassion for their classmate that they put extreme effort into replacing the possessions that kids love most- his toys.
And, in true Daniel Hunt fashion, while being elated at his new toys, he responded in a way that most adults would not: He turned to his classmates first- before even approaching his new toys- to say, "I love it!" and called them all in for a giant group hug.
These selfless, loving, and compassionate acts from such young hearts is incredibly touching. At the same time, it calls us to question ourselves. When is the last time we have given so selflessly to others in need? As adults, it is so easy to worry about whether our bills are paid as opposed to caring for others as we should. Not these young children- they simply worried that their friend had nothing to play with.
This group of eight years olds- both Daniel and his classmates- can inspire the world to be different. They can remind us of the compassion that we should show other humans. They can remind us of the joy of giving. It is time that we learn to give again.
People are in need year round, so there is always a reason to give, but this time of year is a great time to start. With the holidays quickly approaching, we should bear in mind the families who cannot afford to buy their children Christmas presents, the elderly who have no family to visit them, the single moms and dads who are merely trying to keep their heads above water, the families with no heat for the winter, and those with no home at all.
Let's take a lesson from these incredible children and find the love that we were born with to give to others what they need this year and every year to come.