An Unbelievable Wedding Surprise Brings This Bride To Tears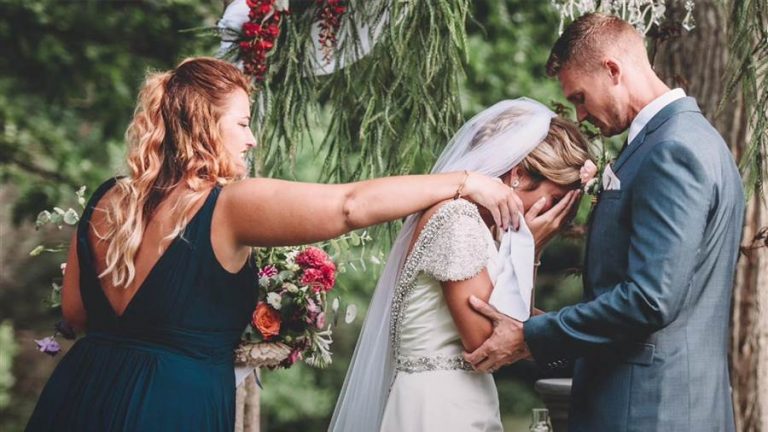 Kimberly had always had a close relationship with her maternal grandfather, Reverend John Mayor. A relationship that revealed a deep connection and understanding that no one seemed to untie. Her grandfather was everything she needed during her best days and her low days and it was a dream come true to have him officiate at her wedding. Unfortunately, he passed away even before she tied the note which seemed to dim her desire and dreams she always had to achieve with him by her side.
Reverend John Mayor's physical presence on Kimberly's much-awaited wedding last Saturday may have been impossible and hard to deal with but her groom, Eddy Clarke, made sure that his bride would have a piece and feel the presence of her grandfather on the most anticipated and important day of her life-his voice.
When the preacher asked the congregation to bow their heads in prayer, unknown to Kimberly or anyone present, it was Reverend John Mayor's voice that was heard over the loudspeaker, praying over the newlyweds and declaring them husband and wife.
"It was a surprise and a mixture of so many emotions, I immediately recognized his voice and broke down to tears," Kimberly told the Huffington Post. "Different emotions were running through my head while at the same time trying to soak in hearing my grandpa's voice. You could not believe how weak I felt on my knees on the altar with Eddy holding my hand tight. I was chilled but despite all the tears, I was smiling inside of me and feeling so much joy. It was a happy confusion of mixed feelings." She said this in tears.
But what many who attended the occasion were not aware of was that the voice that took everyone by surprise was actually an audio recording from Kimberly's sister wedding, which the grandfather reverend also officiated.
"My brother, sister, and husband worked together along with a few others to make this an exciting reality. Except for the bridal party and those that were involved, no one was aware of the plan. Each of our guests, including myself, were weeping in joy and the love and emotions that flowed through our ceremony were truly touching and a real blessing in our important day."
The surprise was so unreal and undoubtedly powerful that the couple's own wedding photographer, Jane Irvin, couldn't help but be emotional. In an Instagram post that included a photograph capturing the moving scene, Jane wrote:
"In my entire career, I have photographed so many weddings and this was just the most incredible moments I have ever had the honor to be a part of. 'You may not be here on my wedding day but in my heart, you'll always remain to be cherished. '" she wrote.
Kimberly's wedding story has recently gone viral and touched many across all platforms garnering over 100,000 likes and attracting lots of discussion over the internet with many admiring and appreciating the couple.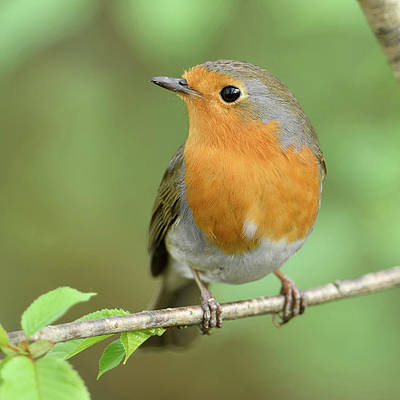 The color peach is most associated with the fruit of the same name. Apart from the fruit and a few flowers, the color peach is not commonly found in nature. There are certainly very few animals that have any shades of peach. However, there is one breed in birds that do display the color peach on its chest. The Eurasian Bullfinch is a small-size but bulky looking bird that is native to Europe and certain regions of Asia. Their range of travel is estimated to be around ten million square kilometers. Their preferred habitat parks, gardens, hedges, trees, and agricultural areas. They get their name from the bull-shaped head. Parts of the upper body are colored grey while the feathers are a mixture of black and white. The legs and feet are pinkish-brown in color. Juvenile bullfinch birds have the same shape as adult birds but they don't have the same colors. The young ones are mostly grey and brown.
For breeding purposes, the Eurasian Bullfinch nests in tall bushes. They lay about 4-7 eggs. The chest is often mistakenly described as red, but it is as peach as it gets. The males have brighter colors, while the females have a slightly beige color on their chest. Their unique color makes them easily recognizable from other birds with similar size and shape. Although the bird has a bulky shape, it is considered a small to medium-sized bird.
They are social creatures and are often found in pairs or groups. They are mostly found busy looking for seeds. Only 10% of BTO Garden BirdWatch gardens have the Bullfinch. Their shy and reclusive personality makes them a rare bird to fine. Although they mostly eat seeds, for their young ones do they occasionally feed on insects. Initially, they were mostly found in woodlands but have now slowly moved to gardens too. Although they migrate during winter months, mostly they stay in the same spot throughout their lives. If you are looking to spot one, try to look for them in a suburban garden with scrubs or thick hedgerows. They prefer to find a thick cover for the nests. As food supply has become more scattered, it has forced the bullfinch to travel more often.
There are reclusive in personality and shy away from human contact. During colder months, they migrate to southern regions of Europe and Asia. Their diet mostly consists of seeds from plants such as ash, elm, and nettle. Their liking for flower buds made them be considered as a pest of fruit trees. Although they are not considered to be an endangered species, their population has seen a decline due to the loss of arable weeds and new agricultural practices.
One of the unique features of the Eurasian Bullfinch is its ability to store seeds in a small sac at the bottom of their mouths. This feature is useful when they have to bring back seeds from long distances for their young ones. Amongst the finch species of bird, the Bullfinch is the only bird that has evolved into adapting this remarkable sac in the mouth.
Another stunning feature of the Eurasian Bullfinch is their singing ability. They have a beautiful soft and subtle call. When the male seeks to attract the females, it uses a soft tone mostly audible to other bullfinch birds only. The call from the male is a polite descending set of notes, repeated at specific intervals. The bullfinch is also skillful in mimicry and is popular birds to keep as pets. They are even able to follow tunes played to them.