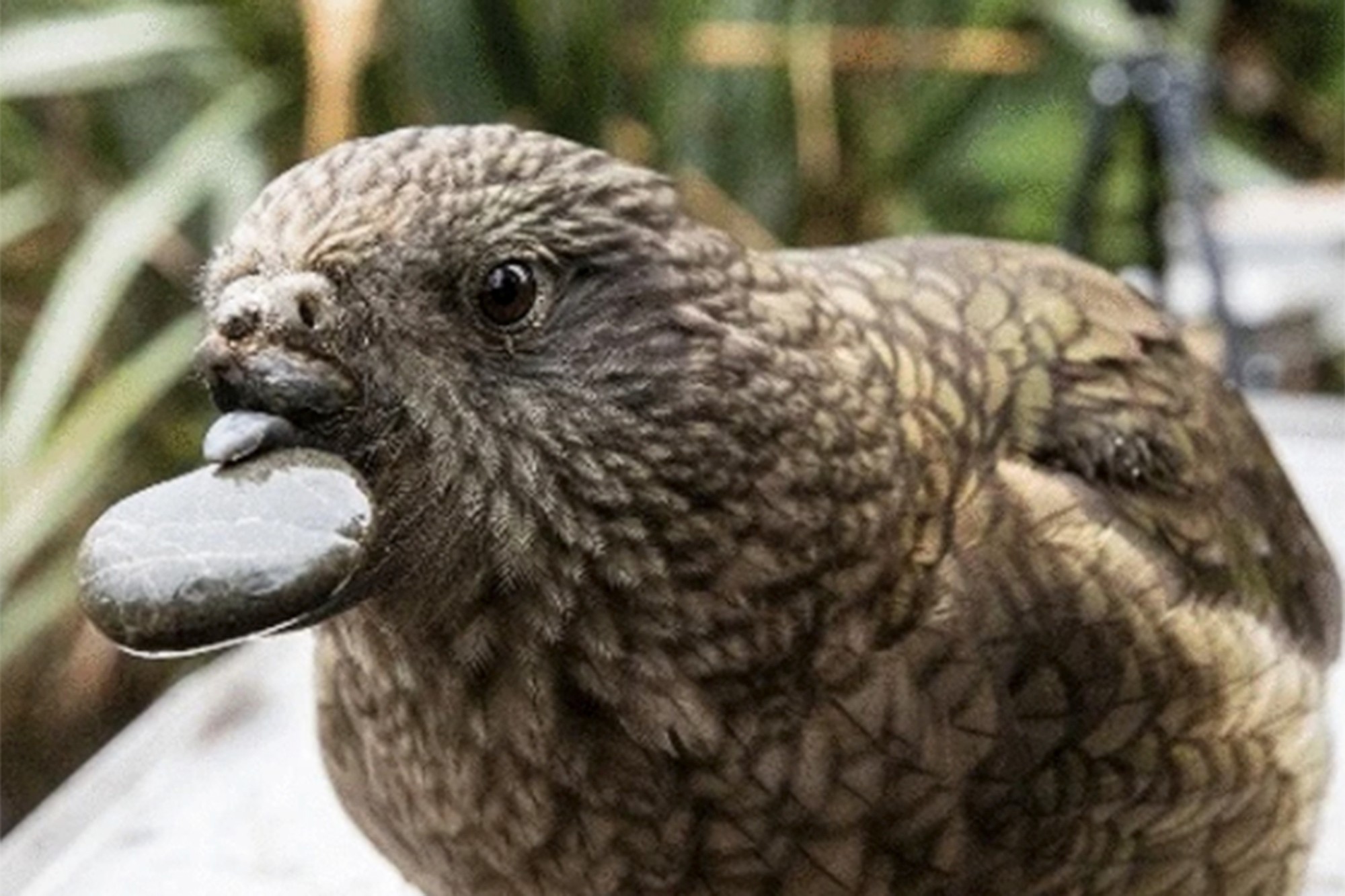 An Injured Parrot Figures Out How to Thrive
For a bird, losing its beak would normally be a death sentence. Especially for parrots, the loss of the beak literally means an inability to eat and survive. That was the case for one bird, it seemed, that had a broken beak and no means of repair. However, extremely interesting for the scientists studying it, the given parrot has figured out how to adapt.
Bruce, was found injured in 2013 with his top beak half missing. Taken to the Willowbank Wildlife Reserve, located in Christchurch, the young kea bird was cared for and brought back to normal health sans his functioning beak. However, instead of struggling to survive, Bruce has managed to not only survive but thrive with some very notable creativity on his own part.
The first example of Bruce's adaptivity was his cleaning efforts. Keas normally use their beak to clean their features and get rid of bird mites. Bruce wasn't so fortunate, so he decided to use pebbles instead. Figuring out how to hold the small stones, the bird preens his feathers effectively and continued to do the same behavior, extremely unique and never seen before in a kea parrot.
From a scientific and biological perspective, New Zealand's kea parrot is not known for outstanding natural creativity and tool use. Instead, they rely heavily on beaks and claws for 100 percent of their needs. Researchers have been absolutely fascinated with Bruce, not only because he is unique among his species, but also because the bird continues to keep coming up with new methods of functioning without his beak.
Bruce was studied directly for at least a week to two weeks, with heavy observation on his utilization of pebbles for cleaning. The bird had figured out a way to pick up a pebble with his tongue, press it against his lower beak and then move it around as needed for preening. Multiple videos were taken observing the behavior which both shocked and amazed scientists extremely familiar with the kea bird and what it would normally do. As usual in the research world, the immediate reaction would be that the bird's ability was an accident and not repeatable. However, as the repetition of Bruce's behavior became fully documented and known, the critics flittered away and even the hardest non-believers had to admit Bruce was original and unique in his ability.
Naturally, kea parrots are fairly intelligent. They have an inquisitive nature, they like to steal small things from humans, and they are regularly fascinated with car trim pieces and wipers. That said, tool use has not been in their repertoire of abilities until Bruce came along. Part of the difference may have very well been Bruce's traumatic juvenile period with the injury and being cared for by humans. The bird may very well have observed humans enough to see the world differently than his feathered peers, triggering a different brain wiring in how Bruce solves problems. No one is sure. And Bruce continues to surprise. He breaks down tougher foods by dragging or scraping it along a harder surface. Again, it's a behavior never seen before in other kea parrots.
And then there is Bruce.
A Boy Expected to Never Write Shows the World What 12 Fingers Can Do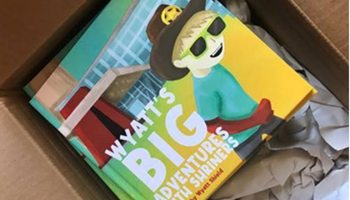 When Wyatt Shield was born, doctors immediately knew they had a developmental mutation case on their hands, no pun intended. The newborn boy was born with 12 fingers. Specifically, each hand came with an additional thumb. Technically known as thumb polydactyly, Wyatt was going to be able to live and function, but the use of hands for dexterity work like writing was going to be limited or none. Like many children with extra parts due to development mutations, Wyatt's extra thumbs were removed a year later thanks to the support and help of the Shriners Children's Hospital, located in St. Louis.
However, regardless of what the medical experts and doctors thought at the time, Wyatt wasn't keen on agreeing with their conclusion about his recovery. Instead, some five years later, Wyatt decided to become an author and write his first book. The story was about his experience at the Shriners' Hospital, from what he could remember, and what he was told about what occurred there to help him. Even more surprising, the book gained enough support to be published, and it's now in circulation.
The story of Wyatt's surgery trip covers all the different procedures he had to go through as well as his perspective of the doctors. It's a kid's view of the world clearly, and Wyatt wanted to show other kids not only could he prove medical experts wrong, but write a book doing so as well. His parents think Wyatt just rocks something huge. It's a classic outcome of what a child can pursue if he's not stopped first and prevented from achieving the "impossible."
The Shriner impact is a family thing for Wyatt and his parents as well. Wyatt's grandfather on his mother's side was a Shriner for a half century. Seeing the program give back personally to the family was a work effort coming full circle because of all the years of volunteering and support his grandfather provided Shriners before Wyatt was ever born. In the same vein, some of the profits from Wyatt's book sales will go right back to the Shriners, as Wyatt and his family wanted. It's a sense of paying forward for the next child that needs help like what Wyatt received for his hands.
And, as for Wyatt, he's off to his next adventure and challenge. His hands are doing just fine, and he's taking on new ideas for his next books as well.