An Incredible Community Gives Hospital Kids a View To Remember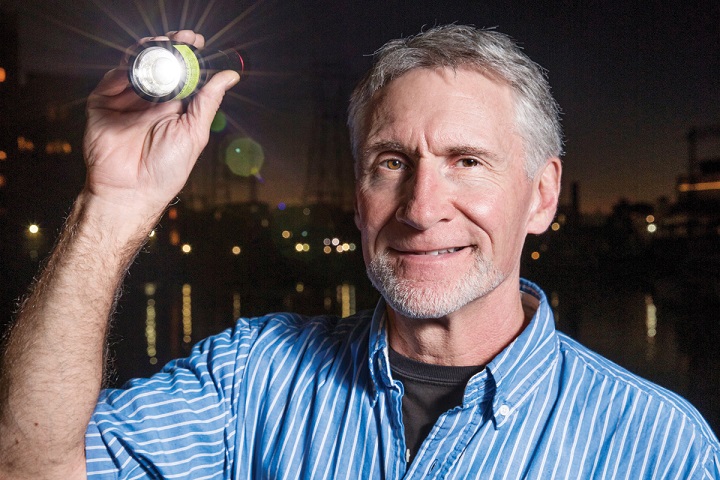 It is almost impracticable for a child who is bound to a hospital bed to find a reason to enjoy life. However, some little bit of creativity and finding ways to provide such to a child can make the difference in his or her healing process. That is exactly what the hospital and a few well-hearted individuals decided to do for the children in this local children's hospital in their community.
It all started as a simple goodbye
Steven Brosnihan, a seasoned cartoonist, decided to transform the lives of sick children at the Hasbro Children's Hospital in Providence with a simple gesture that turned out to be a life-changing discovery. Brosnihan is currently regarded as a hero in the Rhode Island community. Although he is not a trained doctor, he decided to find a way of volunteering at the local hospital in 2010.
When he was cheering up some of the sick kids in the hospital, he noticed something ordinary about his bus stop yet relevant: patients from most of the hospital rooms could see the bus stop from their windows. He told the children he was visiting that he will make a point of flashing his bicycle's lights to wish them goodnight every night when he leaves work at 8:30 p.m. It started like a simple goodnight gesture and turned into something poignant that changed the entire community's schedule.
An emotive gesture
When Brosnihan realized that the kind gesture delighted the children at the hospital, he decided to encourage more people to join him in the nightly ritual. Slowly, Brosnihan reached out to local businesspeople that operated from the opposite side of the hospital to join him in executing the tradition every night. Some of the notable individuals to who agreed to participate in the ritual include Alex Gagne and Richard W. Dionne, Jr.
More people decided to join Brosnihan when word went around about his gratifying mission to flash their lights and say goodnight to the patients at the hospital every night. More and more people from the community across the river decided to join the tradition. Within a few days, the sick children were delighted to see police cruisers, bars, restaurants, and libraries join hands flashing lights and saying goodnight to them.
A breathtaking sight
Today, every night at 8:30 p.m. patients get overwhelmed with delight as the "minute of magic" ensues. Patients get to witness twinkling lights that fill the sky all with an effort to give them a moment of happiness before they retire to bed. The ritual has lightened up the incredible worth of these patients in marvelous ways.
The magical gesture, which is now popularly referred to as "The Good Night Lights" has helped the sick children by making them feel special and loved by the entire community. People who witness the Good Night Lights for the first time experience merry surprise. Although the community doesn't ask anything from the Hasbro hospital, the parents of the children have also made it their duty to thank their efforts by flashing their own lights back.
Dirt Biking Couple Reunites Stray Dog With His Family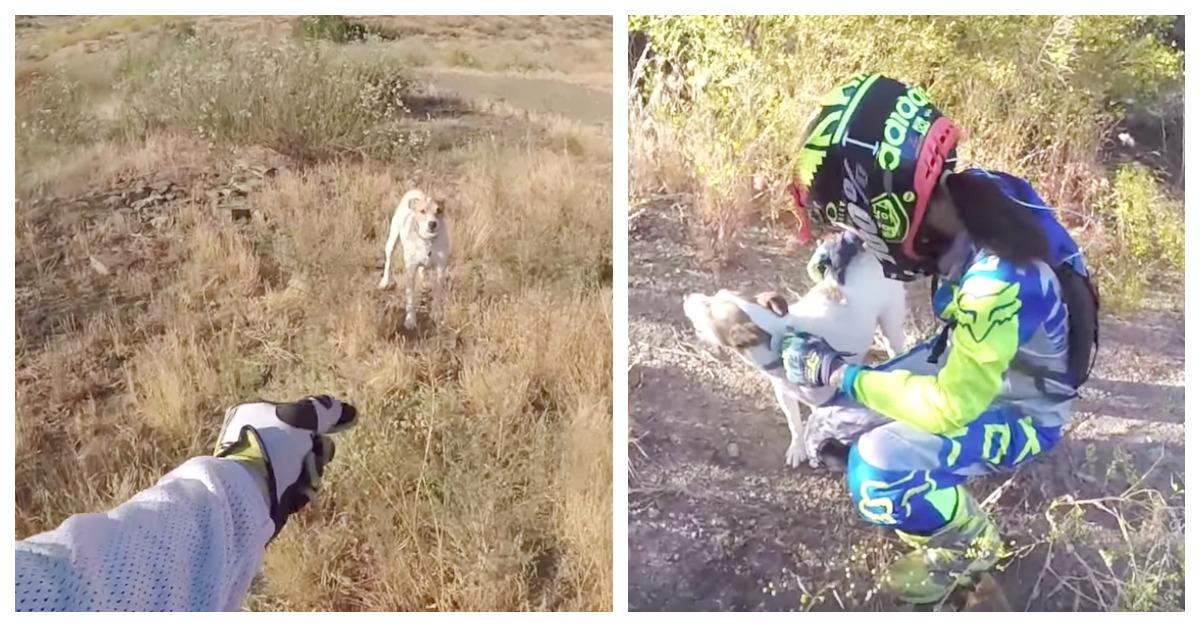 Southern California is a hotbed for people watching, But it is also a place where escaped dogs roam freely. One was reunited with his family thanks to the efforts of a couple out for a dirt bike ride. Gina and Dan were minding their own business, enjoying the Southern California weather. They took a video of their encounter with a dog that was out to have his own adventure.
When Gina and Dan first spotted the dog, they tried to approach him gently. Riding their dirt bikes, they began to trail behind the dog. Just as Dana was approaching him to grab him, he began to bark and promptly took off ahead of them. This didn't deter the couple, and they continued to trail him. When they eventually caught him, Dana read his dog tags to determine who his owner was.
Finding his name and a phone number on his tags, she promptly called it and left a voicemail message for the recipient. In the meantime, they took a seatbelt from their dirt bike and repurposed it to be a leash so that he couldn't run away from them again. They also gave Max some of their bottled water so the dog could keep cool and stay hydrated. The dog was so thirsty he drank the entire bottle, much to Gina's utter delight.
Gina and Dan looked after Max until his owner contacted them. Arrangements were then made for Max's owner to get him back. In the meantime, Max had made friends with Gina and Dan. Max liked them so much he promptly made the leap from the ground to the back of Gina's truck. Max is one dog with a strong intuition of his own, and that intuition told him when his owner was approaching Gina's truck to take Max back home.
This story illustrates how easy it is for people to bond with their dogs. It also shows that considerate people like Gina and Dan look out for others. With dogs getting away from their owners virtually every day, people are encouraged by stories such as this one. Anyone who has ever lost a dog knows how important it is to look out for others. Many stray dogs have been reunited with their owners due to the kindness of strangers. That kindness is something that dogs bring to the world, as dogs bring people together as nothing else can.
Max's story is an inspiring one with a happy ending. Seeing a lost dog reunited with his or her owner is something that everyone can appreciate. It tugs at the heartstrings of those who understand how important pets are to people. As members of the family, pets deserve to be looked after as much as anyone else does. People like Dan and Gina are invaluable in helping others reunite with the pets they love so much.