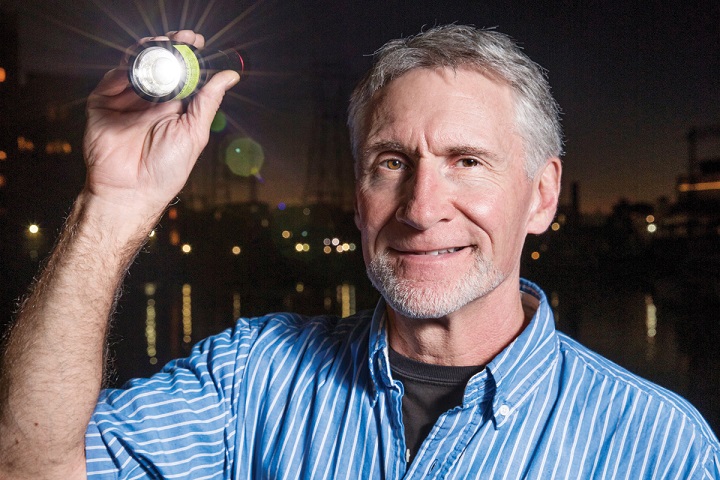 An Incredible Community Gives Hospital Kids a View To Remember
It is almost impracticable for a child who is bound to a hospital bed to find a reason to enjoy life. However, some little bit of creativity and finding ways to provide such to a child can make the difference in his or her healing process. That is exactly what the hospital and a few well-hearted individuals decided to do for the children in this local children's hospital in their community.
It all started as a simple goodbye
Steven Brosnihan, a seasoned cartoonist, decided to transform the lives of sick children at the Hasbro Children's Hospital in Providence with a simple gesture that turned out to be a life-changing discovery. Brosnihan is currently regarded as a hero in the Rhode Island community. Although he is not a trained doctor, he decided to find a way of volunteering at the local hospital in 2010.
When he was cheering up some of the sick kids in the hospital, he noticed something ordinary about his bus stop yet relevant: patients from most of the hospital rooms could see the bus stop from their windows. He told the children he was visiting that he will make a point of flashing his bicycle's lights to wish them goodnight every night when he leaves work at 8:30 p.m. It started like a simple goodnight gesture and turned into something poignant that changed the entire community's schedule.
An emotive gesture
When Brosnihan realized that the kind gesture delighted the children at the hospital, he decided to encourage more people to join him in the nightly ritual. Slowly, Brosnihan reached out to local businesspeople that operated from the opposite side of the hospital to join him in executing the tradition every night. Some of the notable individuals to who agreed to participate in the ritual include Alex Gagne and Richard W. Dionne, Jr.
More people decided to join Brosnihan when word went around about his gratifying mission to flash their lights and say goodnight to the patients at the hospital every night. More and more people from the community across the river decided to join the tradition. Within a few days, the sick children were delighted to see police cruisers, bars, restaurants, and libraries join hands flashing lights and saying goodnight to them.
A breathtaking sight
Today, every night at 8:30 p.m. patients get overwhelmed with delight as the "minute of magic" ensues. Patients get to witness twinkling lights that fill the sky all with an effort to give them a moment of happiness before they retire to bed. The ritual has lightened up the incredible worth of these patients in marvelous ways.
The magical gesture, which is now popularly referred to as "The Good Night Lights" has helped the sick children by making them feel special and loved by the entire community. People who witness the Good Night Lights for the first time experience merry surprise. Although the community doesn't ask anything from the Hasbro hospital, the parents of the children have also made it their duty to thank their efforts by flashing their own lights back.
Father in Bumblebee costume escorts his kid back to school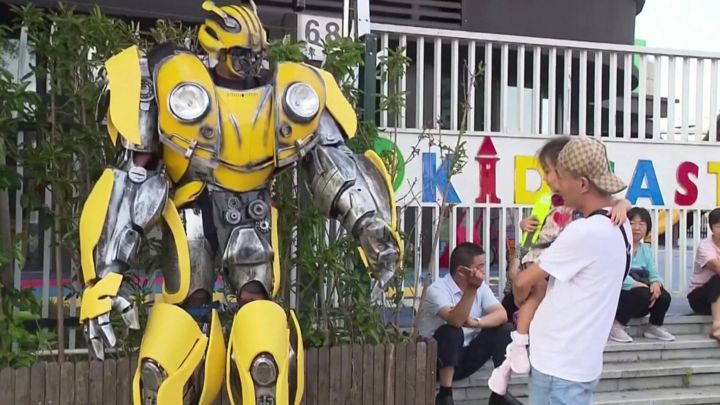 Bumblebee from the American sci-fi movie series Transformers never had a kid, but if he did, he'd have definitely escorted him to school.
A father in Shanghai, China has gone above and beyond to encourage his kid to go back to school after staying at home for months due to the Covid-19 pandemic. There's no way any child is refusing to walk with Bumblebee into school, and this man had that in mind when building his Autobot suit.
Just like the rest of the world, China had been on lockdown, and for months, kids had to stay away from school to prevent infection and spread of the deadly virus. However, some normalcy is being restored in some parts of the region, and schools now have the green light to open and allow children continue with their education.
The Bumblebee suit wasn't only for his kid, though. He built it to serve as some amusement and surprise to other kids at school- and that he did.
"I also want to bring happiness to other children. I didn't only wear it for my own child. All of them were preschoolers," he said in the video.
His suit looks like the real thing. The only things missing were metal, alien technology, and missiles- not much, right? Standing about 2.3-metre tall, the suit was built using soft materials to prevent touchy and curious children from getting injured- and he was right to have done that because he was rushed and hugged by children upon arrival at the school.
The excitement of the kids at the sight of Bumblebee could light up astronomical units of outer space, as the intergalactic warrior once again put smiles on the faces of humans. Kudos to this amazing dad for his efforts to make kids happy to resume back to school- he'd probably do it every day if he could.
The home-made suit seems to be inspired by the 2017 movie Bumblebee.